Nowadays, more and more urban people are opting tiny house living for more comfortable and flexible lifestyle. A young couple, Erin and Dondi Harner, is no exception- as they built totally off-grid 181-square-feet home on wheels in Ithaca, New York. Dondi is a civil engineer who works in Fort Collins and Erin is a nutritionist, author and business owner who is working on her second master's degree in nutrition.
The couple named their solar-powered trailer house 'Soleil,' just because it is designed to be completely powered the sun. There are six solar panels installed on the rooftop to provide sufficient energy. Measuring 29-feet long and 8 ½-feet wide, the tiny house on wheels is designed to make intelligent use of space. It includes a living area, a kitchen, two workstations, a sleeping loft and a bathroom with sink and composting toilet.
There are ample storage cabinets in kitchen, living area, staircase, and sleeping loft. So, the couple can easily store their all the stuff, while keeping clutter away from the sight. Even, 300 gallon water cistern is integrated into the house for supplying fresh water. Moreover, water can be heated via on-demand heater when required. This means the mobile home has all the comfort and facilities that are required for comfortable nomadic lifestyle.
For easy transportation it is set on a trailer that can be towed via a car or small truck to any desired location. The couple has even tested portability of their cottage-shaped mobile home by driving it across the country from Colorado to upstate New York at the end of May/beginning of June. Check out the glimpse of their journey in the images given below.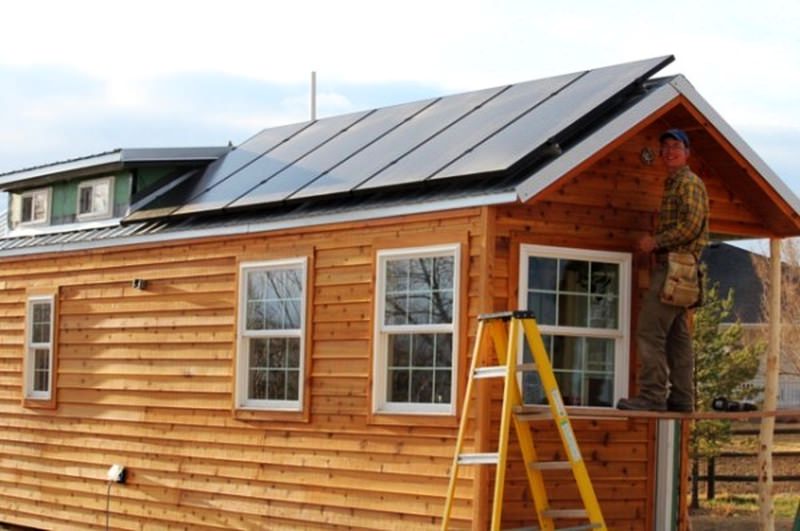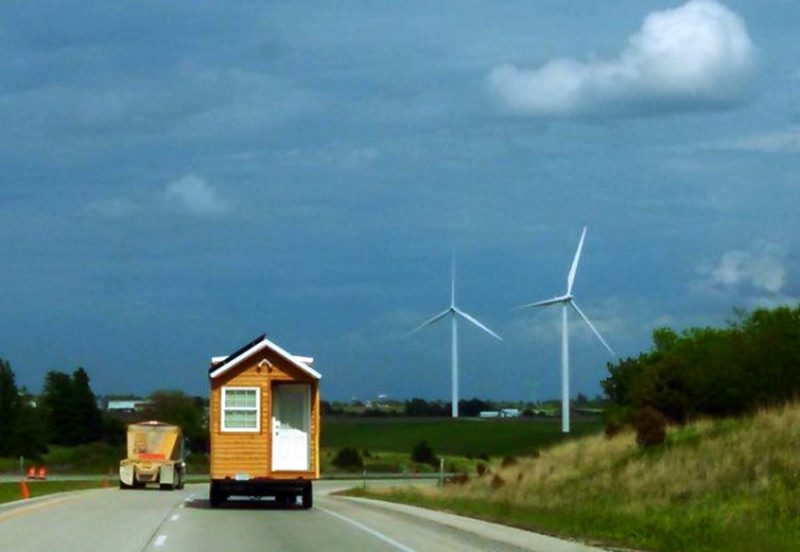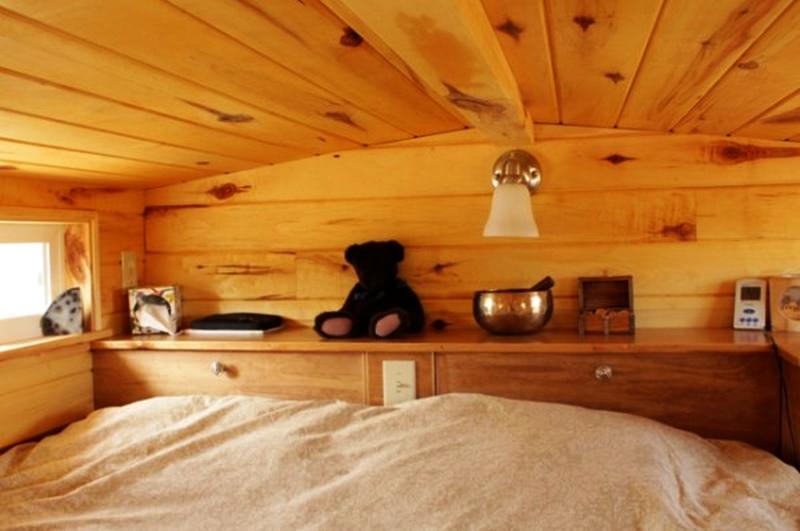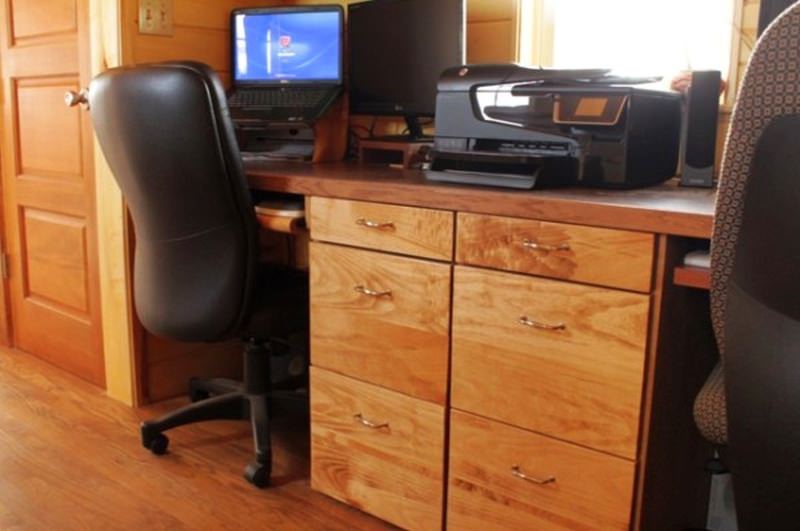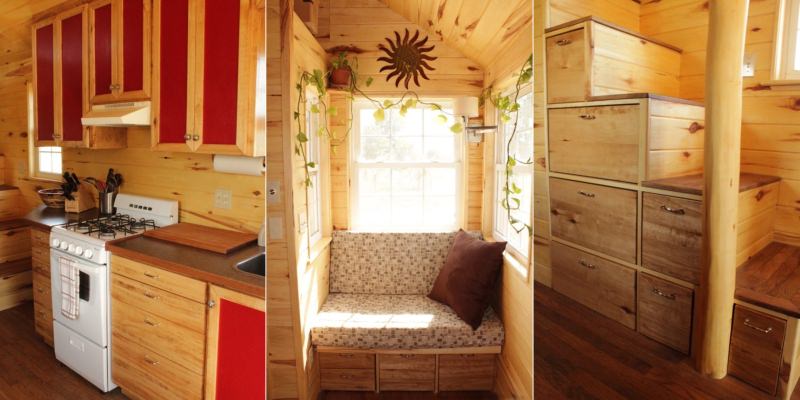 Via: TinyHouseTalk