Living in motor home has been redefined by the New Zealand couple (Hannah and Alex), who turned retired flatbed truck into a functional mobile home. After moving back to New Zealand from the UK in 2009- the couple decided to live in a mobile home, instead of any conventional home. So they decided to purchase a 1986 Hino flatbed truck and started construction on its back, which took almost a year-and-a-half for construction.
Their dedication and hardwork resulted in a solar-powered two bedroom home that is built from wood and steel. Interior is clad entirely in wood throughout to create warm and inviting atmosphere, making it a cozy living space for the inhabitants. The tiny home includes modern kitchen, two separate sleeping areas (one of which is lofted up in the rear), ample seating area and spacious bathroom.
Roof of the truck is covered with solar panels to power this stunning home on wheels. Moreover, water storage tank makes it a complete off-grid abode. Now the couple lives completely self-sufficient with their modern mobile home in Nelson, New Zealand. The couple has set perfect example of how retired truck can be turned into a luxury solar-powered home.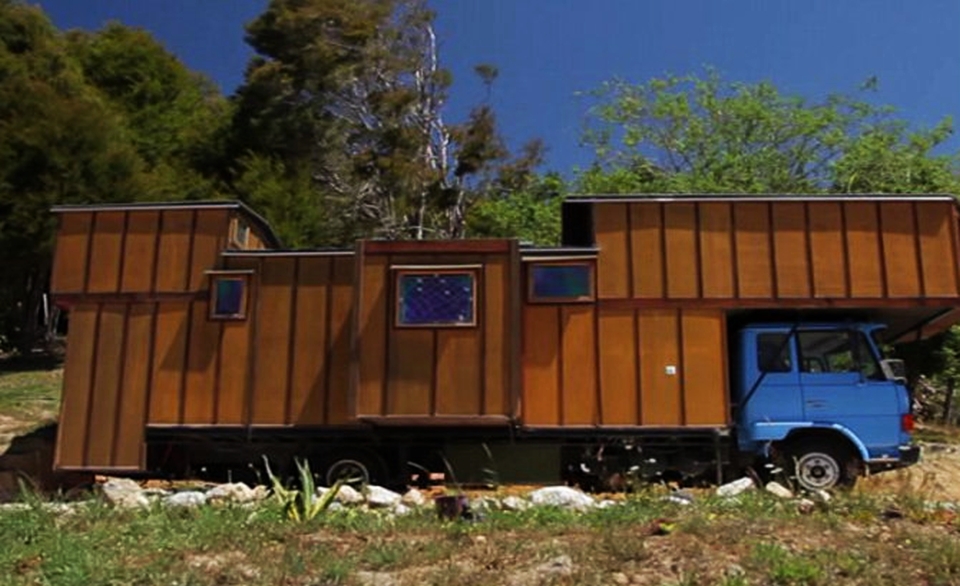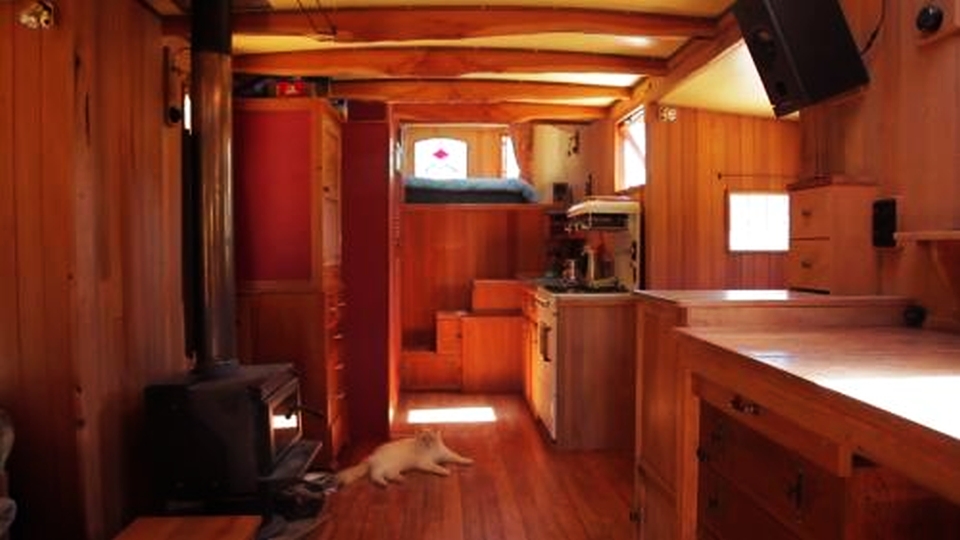 Credit: Inquisitr