Do you miss the childhood time when you used to enjoy playing on a seesaw all day long? Well, the same memories of childhood can be rejuvenated with the creative Prism Nightlight by Nicholas Baker. The nightlight is based on the aforementioned playground game. Not exactly a prism, but it's just shaped like one. Interesting thing about this bedside lamp is that way it can be turned on or off by pivoting like a seesaw.
To turn the light on, you need to put weight on one side and the other end is raised. Likewise, put weight on the raised side to switch off the light. Structure of the nightlight represents a pentagon-shape enclosed within a clear plastic sheet, sandwiched between two solid wood ends.
Its illuminated portion is a bit large to provide a good amount of ambient light for a room without being overpowering. The lamp is also easy-to-use, as you only need to tip one way or the other to turn it on and off. The prismatic light fixture incorporates six LED lights to produce a soothing glow that's bright enough to light up a work desk or a bedside table.
This inverted triangle-like lamp is powered by three AAA batteries, so you don't have to bear the mess of elongated power cords. Plus, the tiny lighting fixture can be easily relocated to any desired spot. To purchase this minimalist bedside lamp, you just have to spend US $63.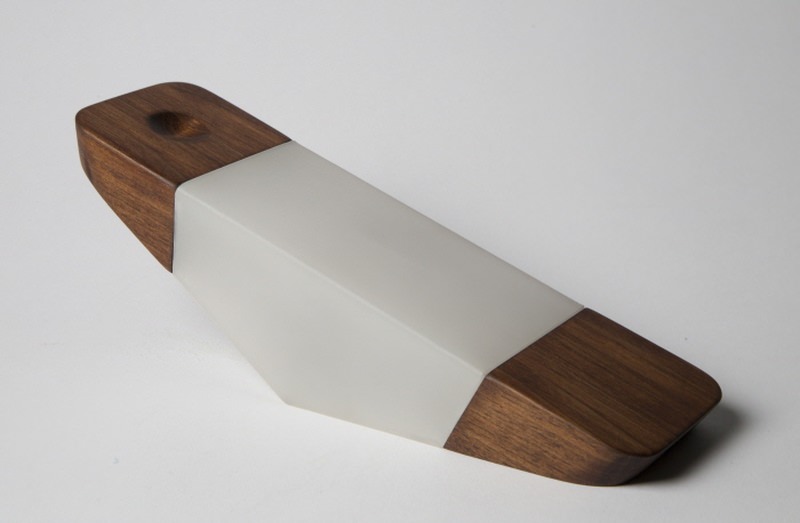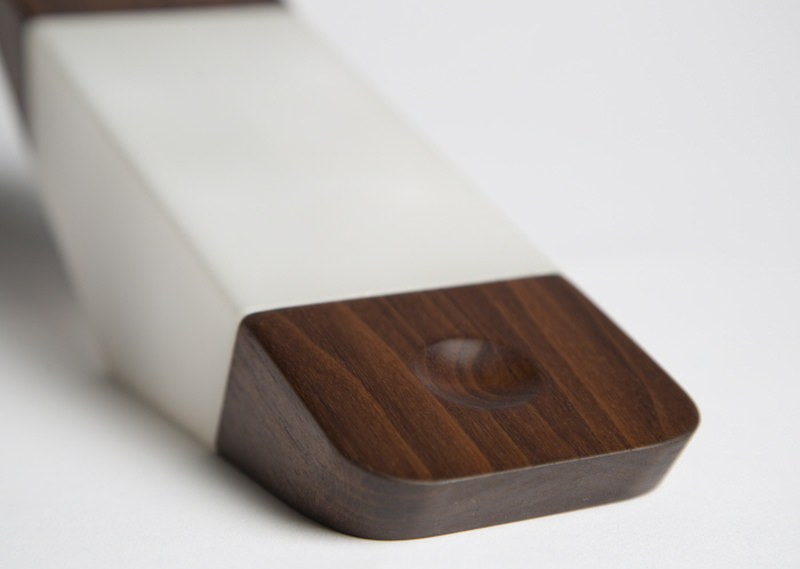 Via: Core77