This Nightmare Before Christmas cuckoo clock is a must-have accessory for any hardcore fan of the classic Tim Burton film. Instead of a little bird, this spooky cuckoo clock has a little Zero ghost-dog that pops out of the doors to the tune of "This Is Halloween."
Jack Skellington and Sally (characters from the film) can be seen in front of the Town Hall and Jack's Tower. At the flip of a switch, the windows of Jack's Tower, the ghosts, and pumpkins illuminate with glowing light. Towering 21-inches high, this fully sculptural cuckoo clock recreates the spooky charm of Tim Burton's imaginative classic in vivid detail.
It also includes various hand-painted elements in vivid, nightmarish colors, highlighting the excellence of the Halloween Town and its creepiness at the same time. The clock is powered by a precision quartz movement and features an embellished clock face. It comes complete with spider web design and slightly off-kilter numbers.
The clock's swinging brass-toned pendulum is decorated with the Halloween Town Spiral Hill. Furthermore, decorative pinecone weights are hung below with Shock and Barrel clinging to them while Lock cheers them on from above.
You can purchase this creepy cuckoo clock for this Halloween for USD $200.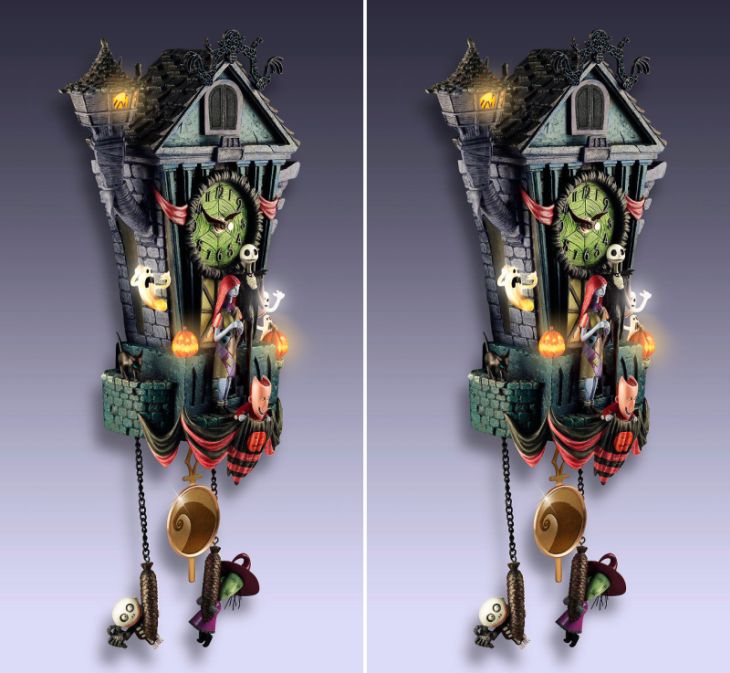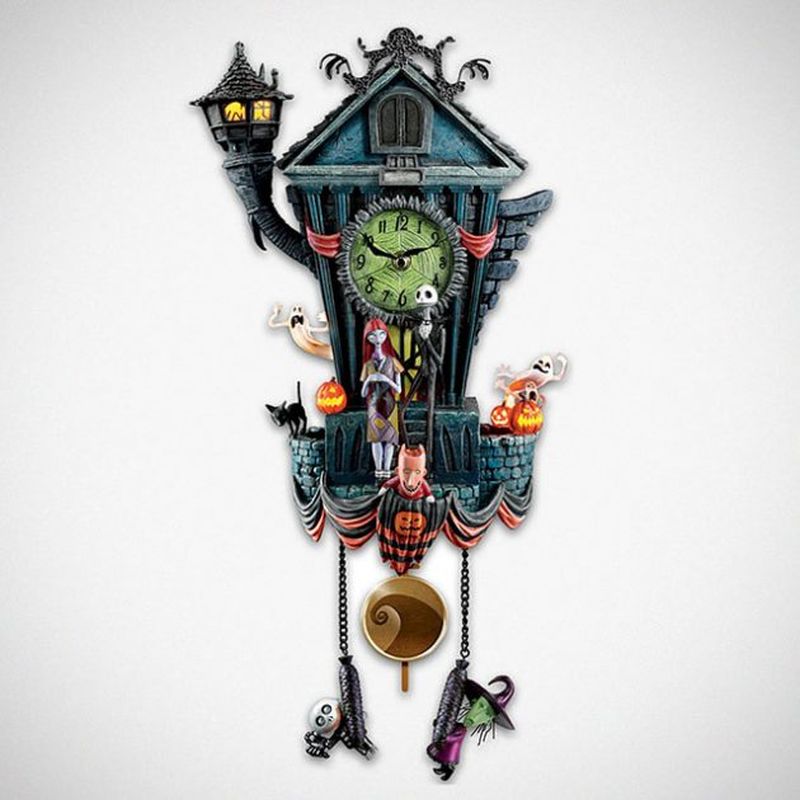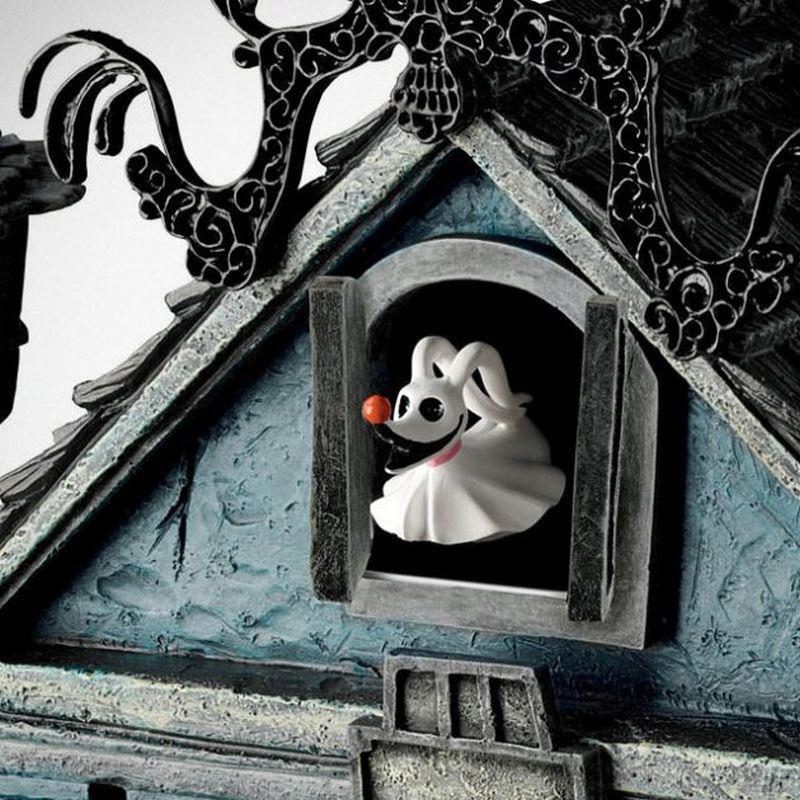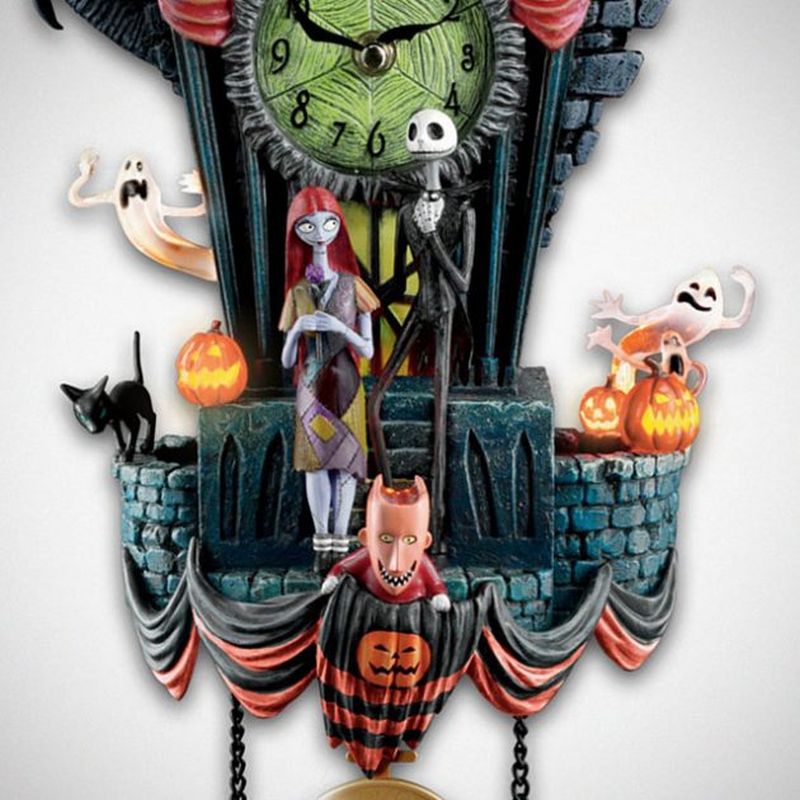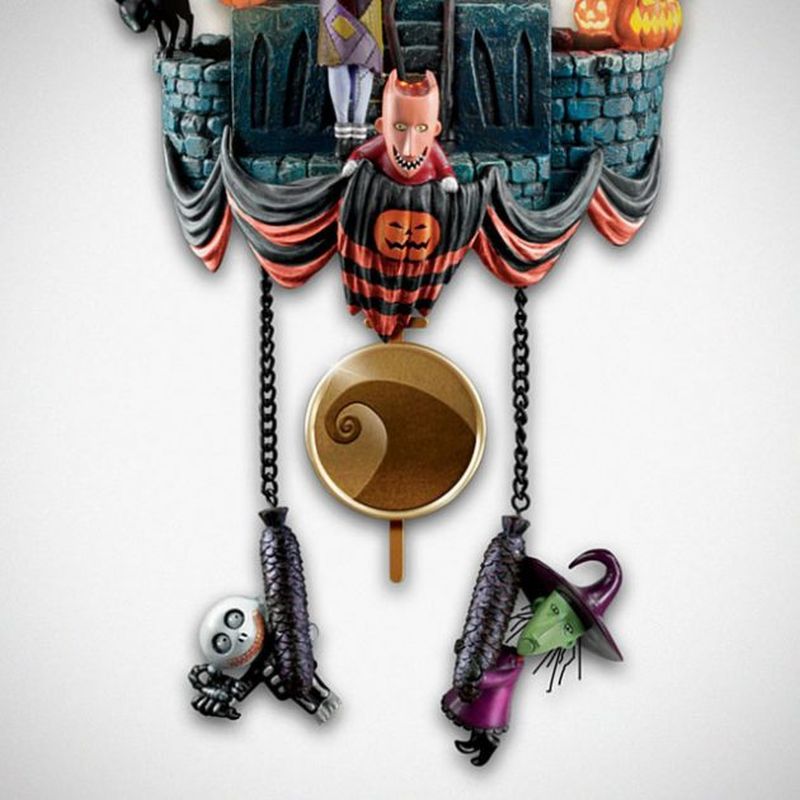 Via: Mikeshouts