The orange glow of a Nixie display tube can make anything look modern yet antiquated. Now the same glowing effect has been added to the LaserMad's Nixie Chess Set, which will surely change the way look at this strategy game.
The LaserMad (AKA Anthony Adams) has created this 60s-style chess with illuminating chess pieces that are made from ex-Soviet Nixie gas display tubes. To power the light, each piece has been integrated with induction coil through the top of the board. So, no external plugs or sockets are needed to light up the chess pieces.
For recognition, each piece displays a symbol pertaining to the piece that it represents. This way the chess set bears both modern and retro elements, adding a unique experience to the classic game. Besides the glowing pieces, the chess set features equally striking board for playing and storing the pieces.
The Nixie Chess Set features a high-quality craftsmanship that makes it appear more like a work of art than a basic board game. This glowing chess set is likely to appeal both chess and technology enthusiasts. If you like this stunning chess set, you can purchase it from the designer's website for £495 (approx. US $635).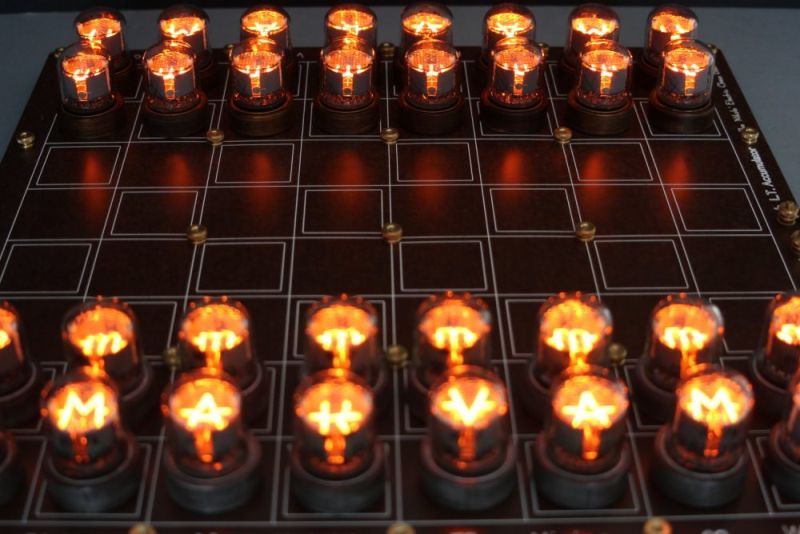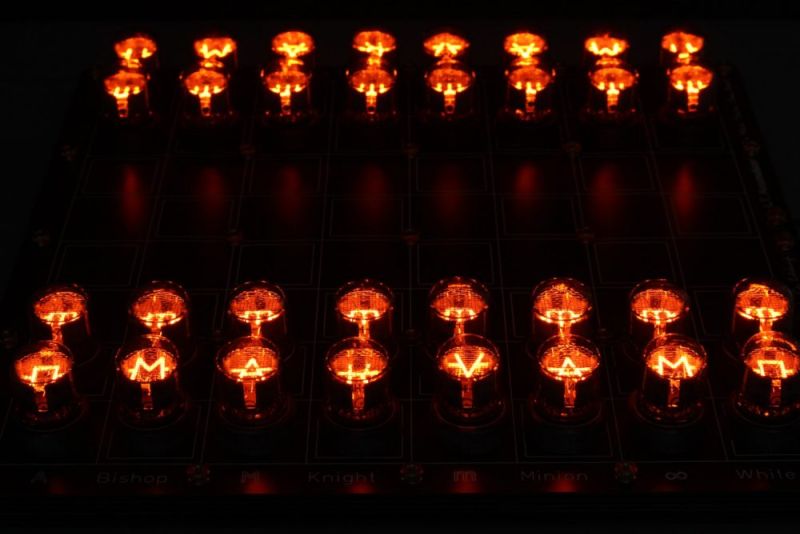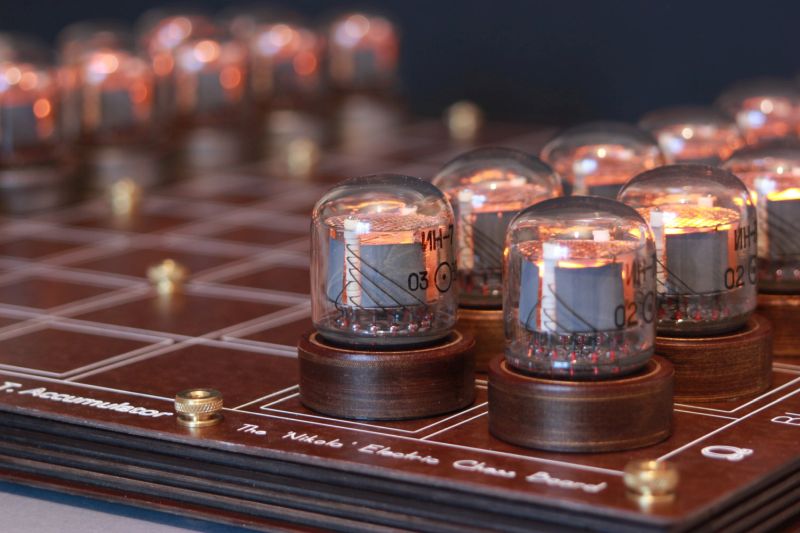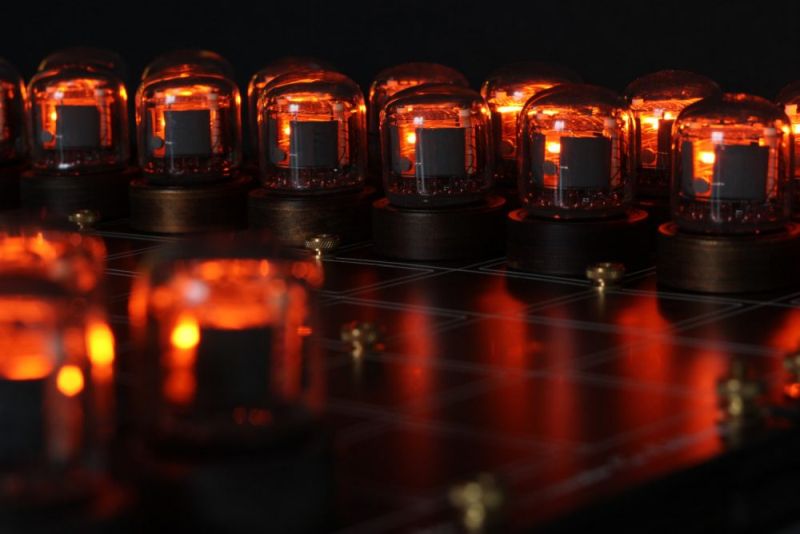 Via: TheCoolector