Anna Webster, a fourth-year student at The Cass in London Metropolitan University School of art, architecture and design, has framed Nkabom House- a prototype zero carbon house in Ghana. The house is built as an entry for the Mud House Design Competition, organized by the NKA Foundation that focuses on human capital development through art.
The competition was to design a single-family house of about 30×40-square feet in a remote village of Ghana's southern Ashanti region, using local labor and mud as main components for construction. Anna and her two friends Eliana Stenning and Phoebe Stock, to understand more about the local building techniques, conducted a 10-week workshop at the center in Ghana's Ashanti region to make more improvements in the Nkabom plan.
Nkabom House is a mixture of Ghana's traditional house making methodologies as well as the modern techniques of architecture. The single-family abode smartly exhibits the rammed-earth walls technique, using the natural raw materials like earth, chalk, lime and gravel. Such earthy materials provide simplicity and durability to the house, whereas translucent screens are made from recycled water packaging, which is also used in creating mesh-style grills for the windows.
The prototype building is designed to demonstrate better ways of using waste packaging material, and upgrading the traditional mud building techniques. The zero carbon house is constructed for just $7,859, and owned by villager's community coordinator and headmaster of the local school. This project encourages locals residents to adhere the old practices of house building, meanwhile to exchanging knowledge and skills between different cultures.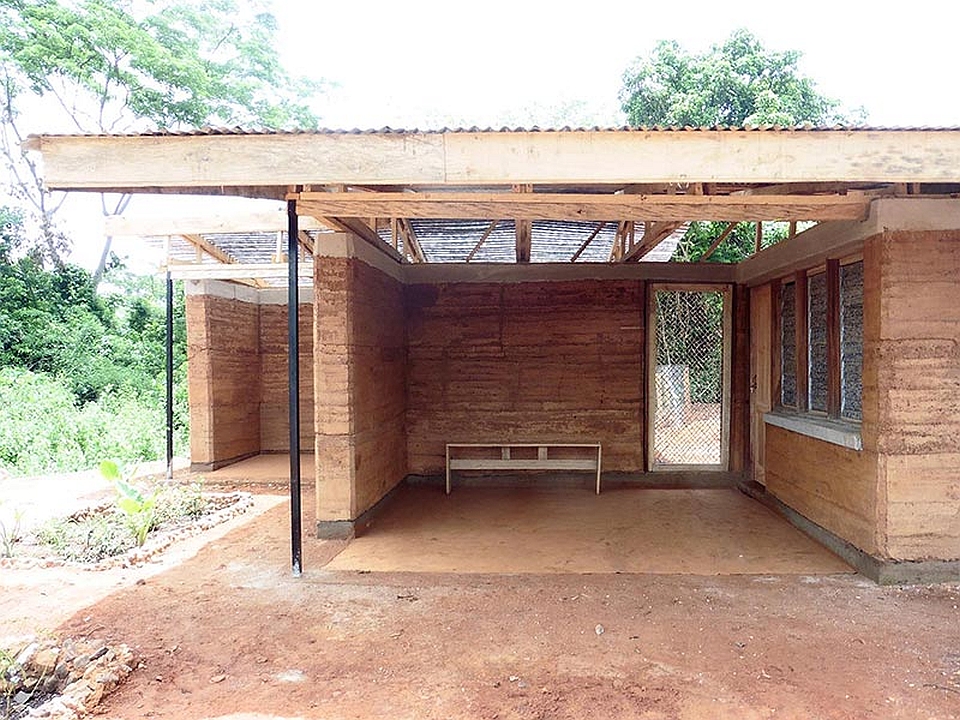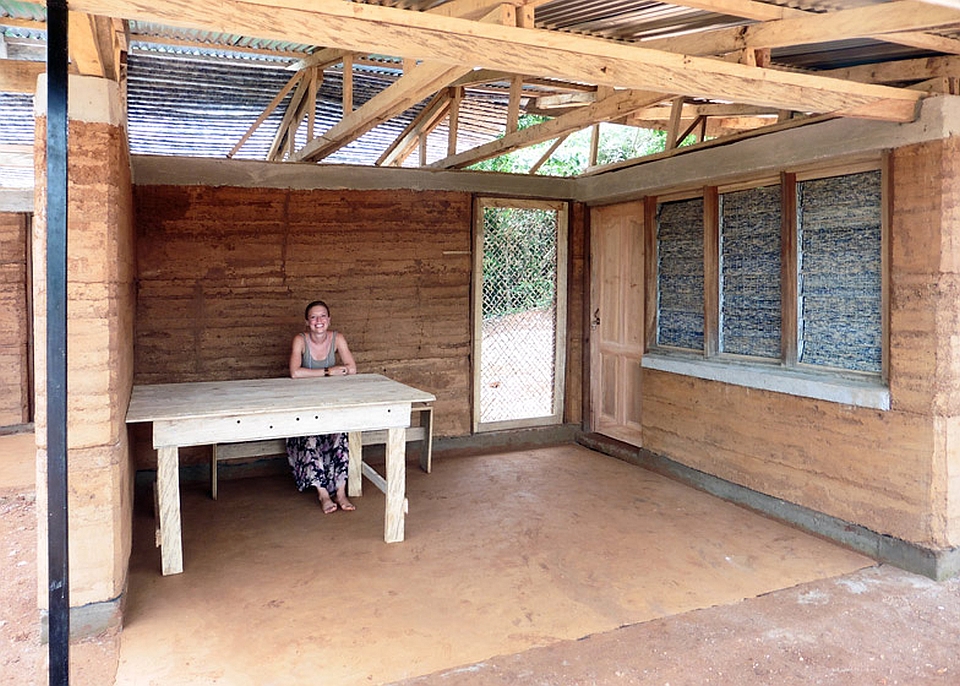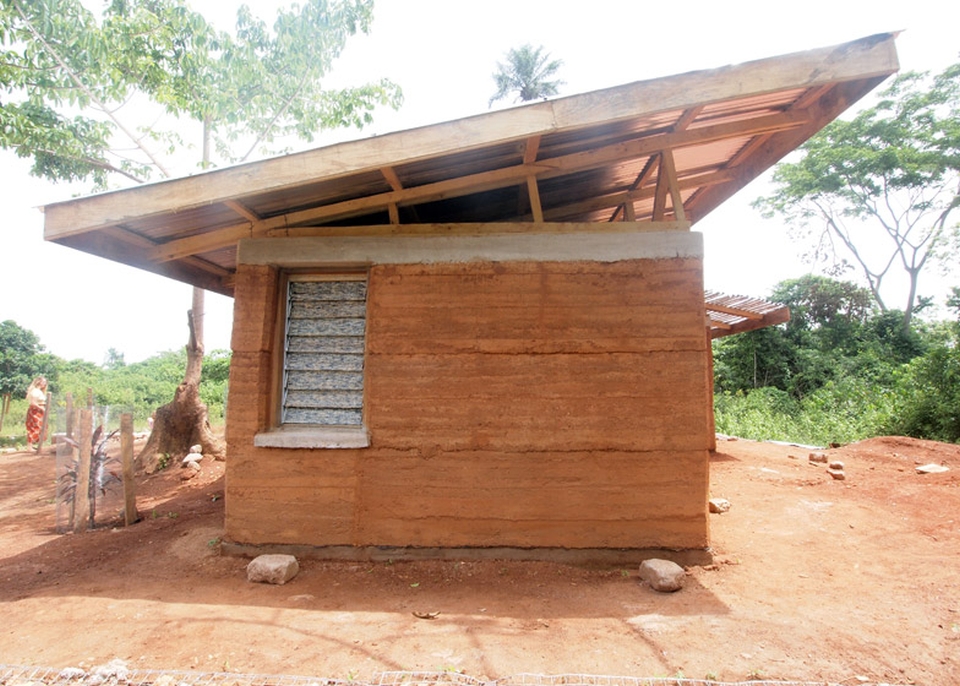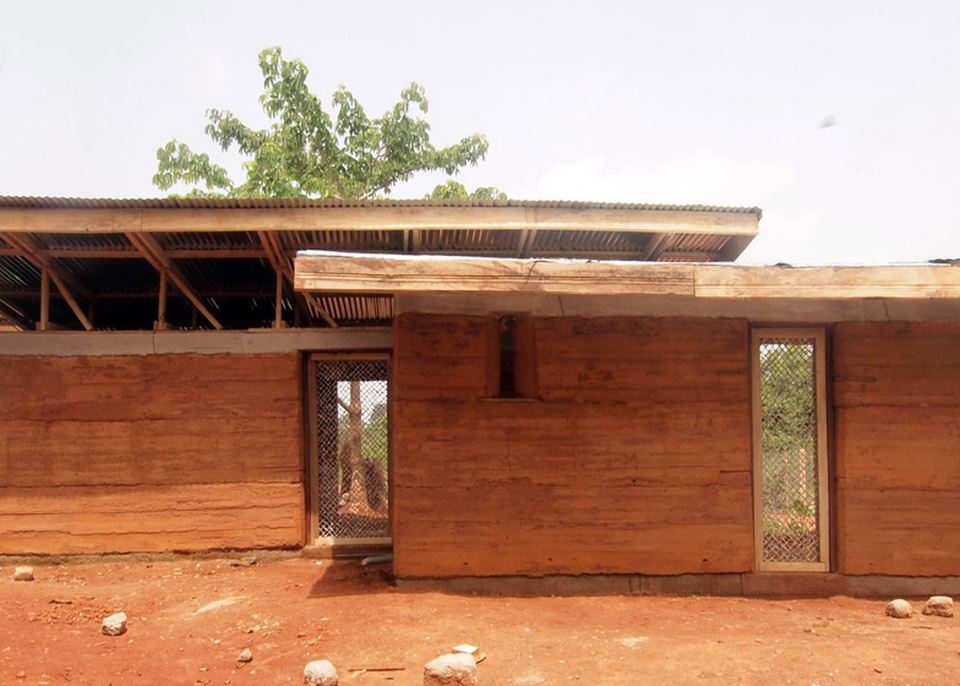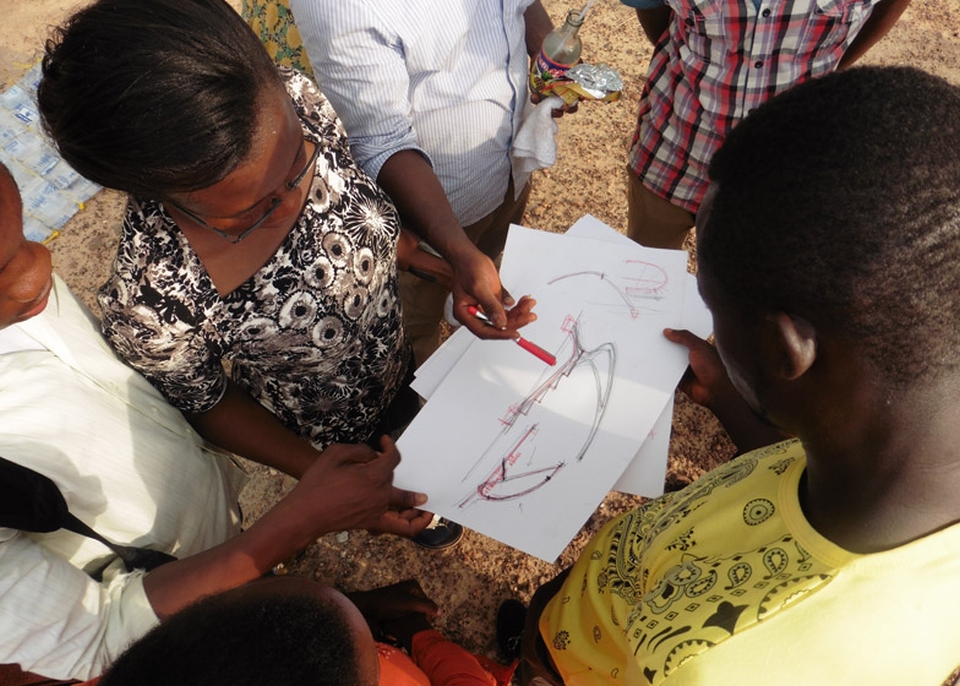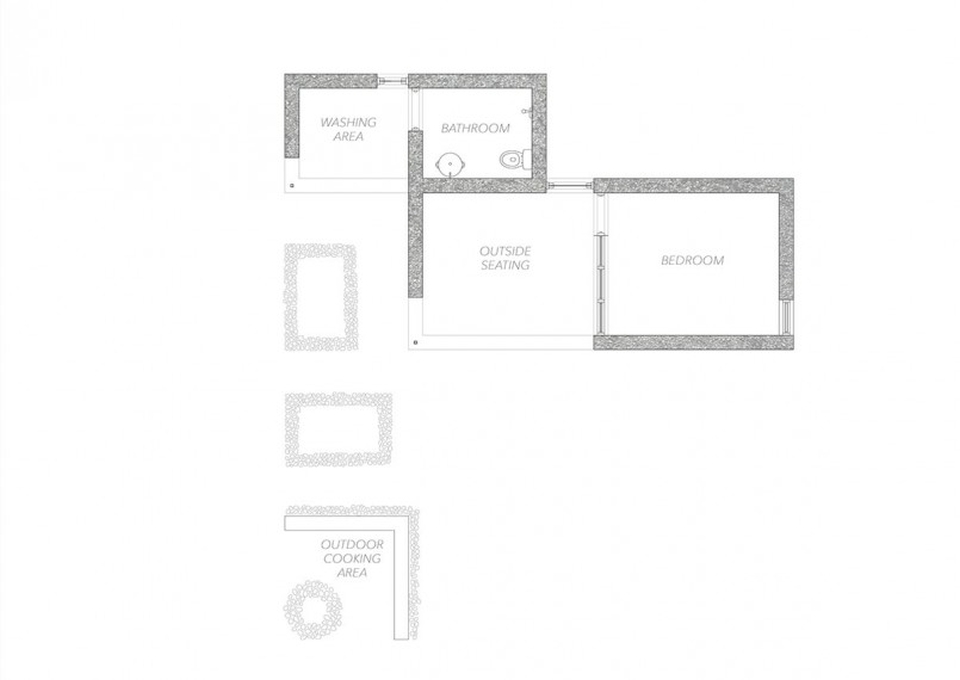 Via: Dezeen