The legend has it that Irish people started carving demonic faces out of turnips to scare away evil spirits. As the Irish moved to the US, they started to carve jack o' lanterns from pumpkins, a trend that is still thriving. Although it makes a spooky staple, pumpkin carving is a bit of a mess. Thus, no-carve pumpkin decoration alternatives have gained popularity for Halloween.
You can always decorate pumpkins or other gourds with no-carve designs that are easy and just as festive and stylish. A no-carve pumpkin is the best craft project to work on with kids. We have made a list of such artistic no-carve pumpkin decorating ideas that will leave a lasting impression and evoke the eerie vibe of Halloween.
Painted Pumpkins
If you are someone who is not big on carving pumpkins but loves to paint, this one is for you. You can paint the pumpkins in any hue you desire, in any theme or pattern. The results can vary from scary to cute, but the painted pumpkins are an absolutely beautiful addition to your Halloween décor. You can even coat them in the colors of fall or envelope in spooky elements.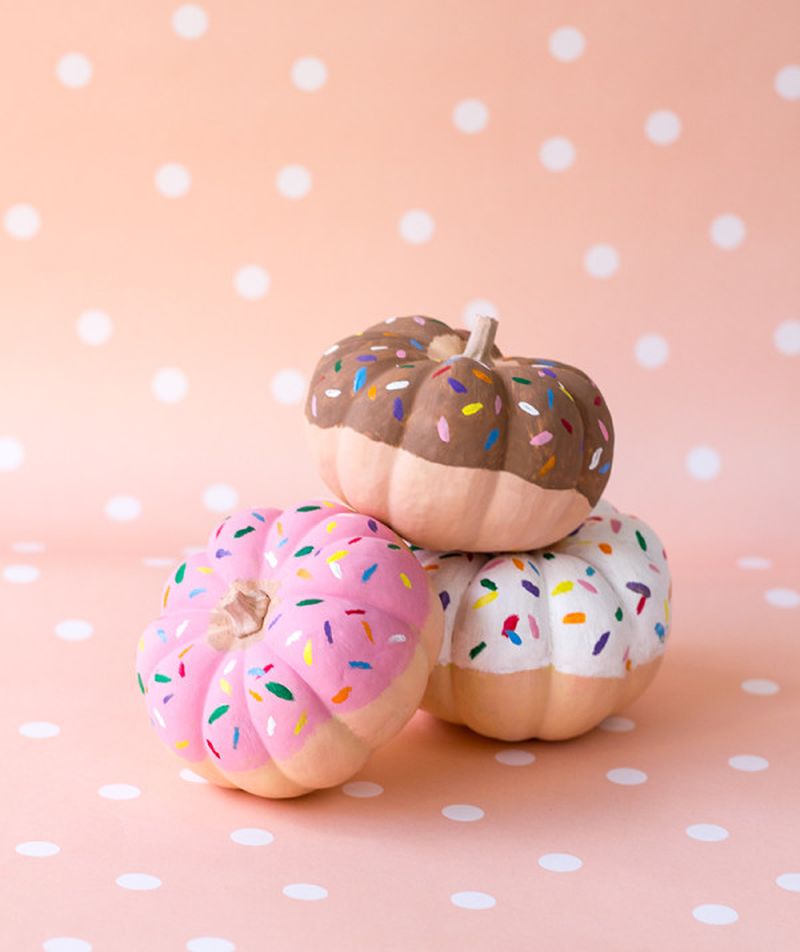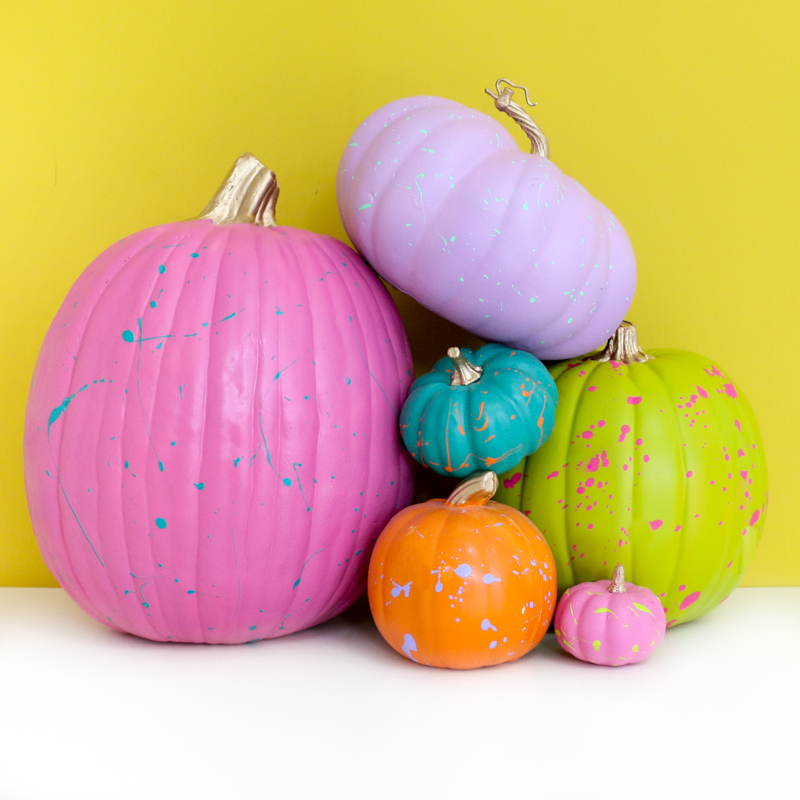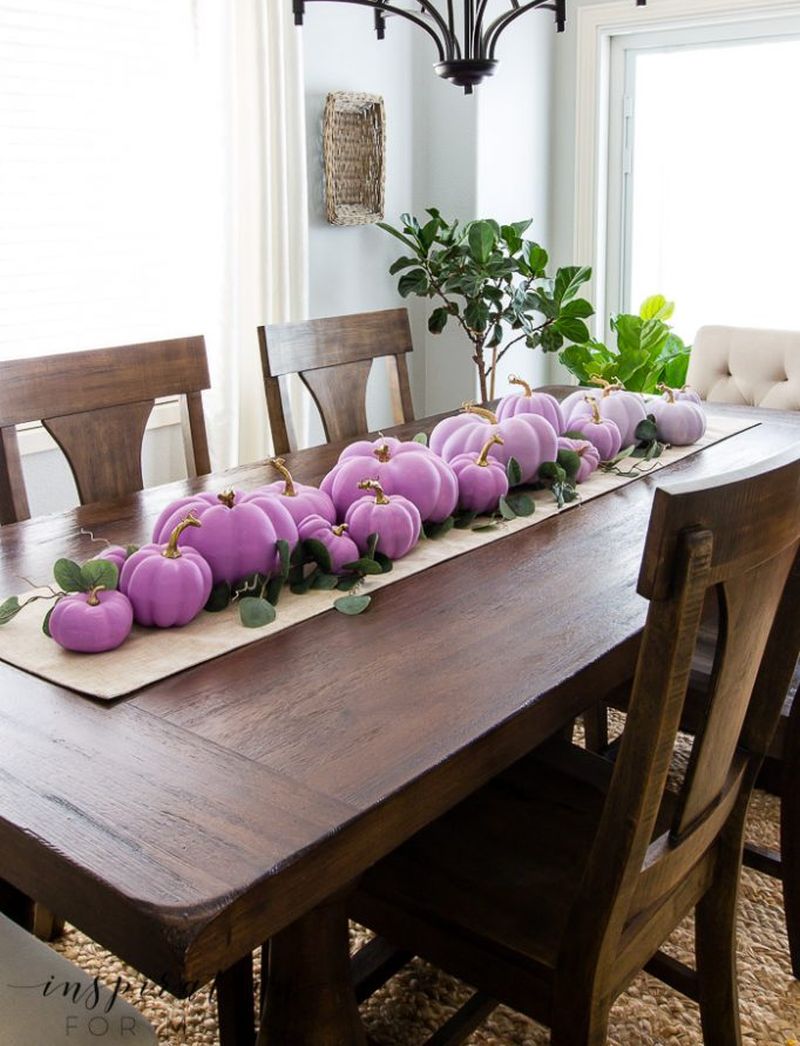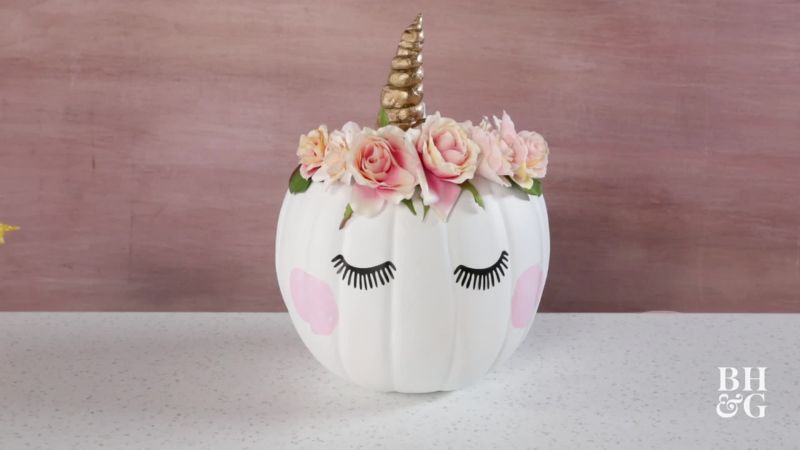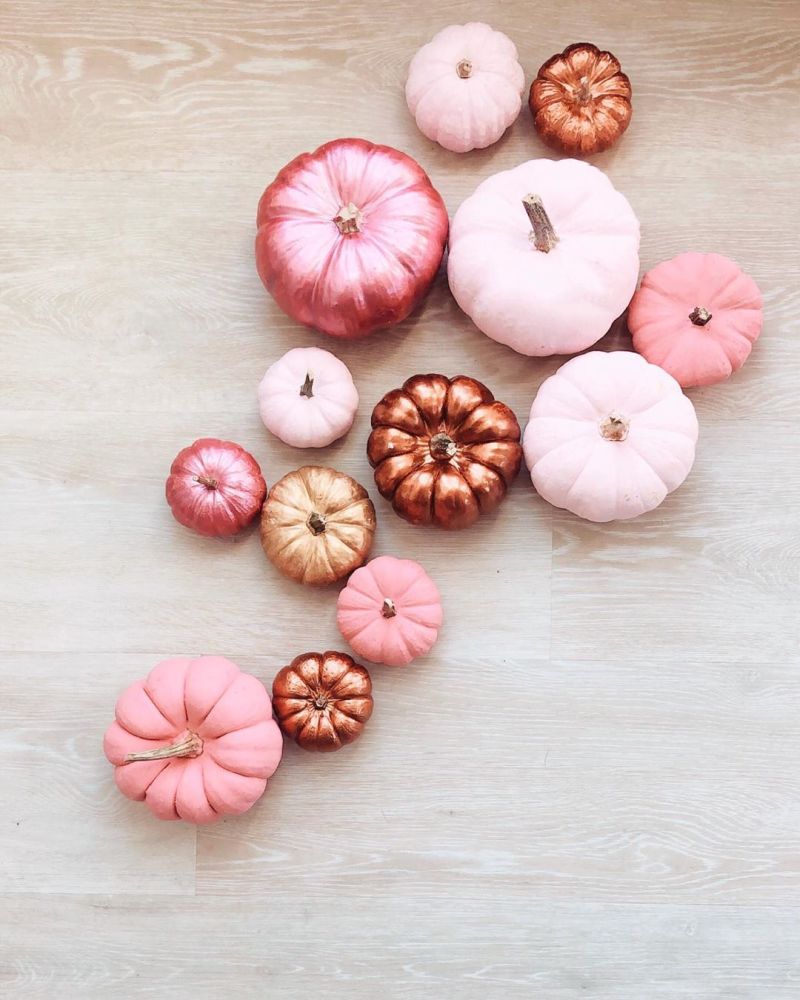 Glitter Pumpkin
There is not a single problem in life that glitter can't fix! Coat your pumpkins in colorful glitter. This is the easiest Halloween craft you can do and best of all, they last forever. Grab a couple of gourds and spread that glitter – you can either have half of the pumpkin covered in shiny material or the whole of it. You can also try out some patterns.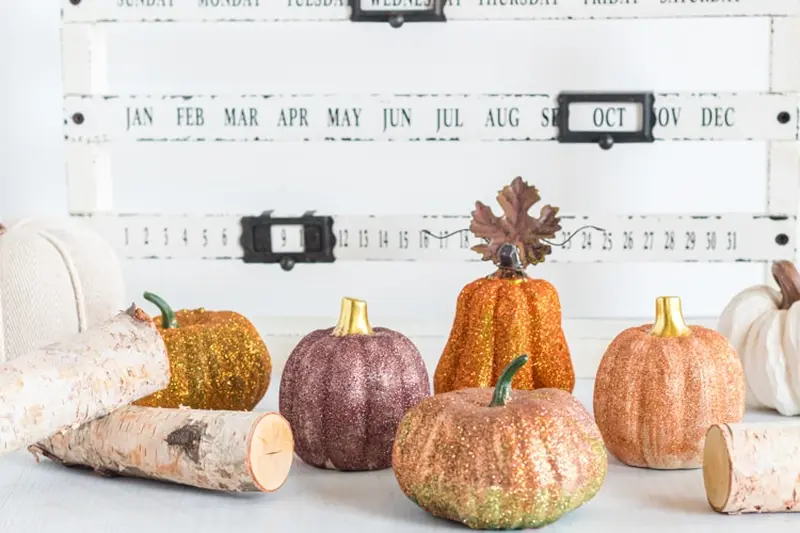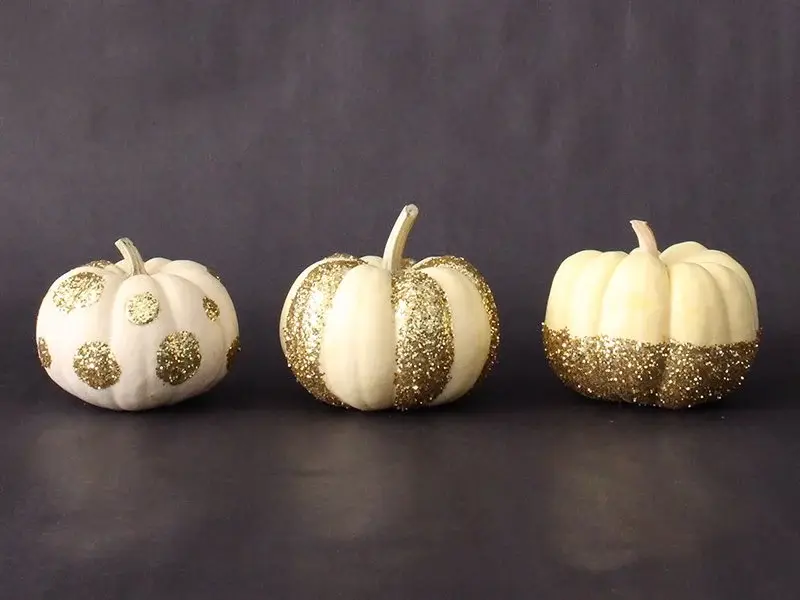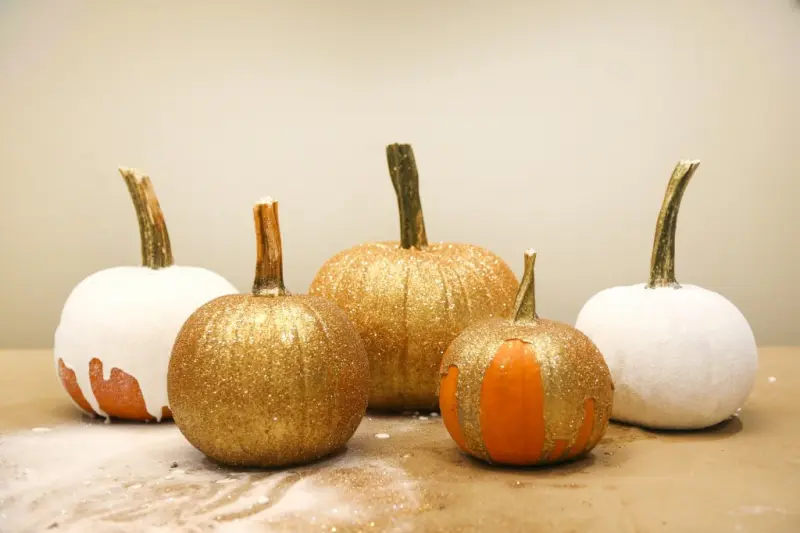 Yarn Wrapped Pumpkin
Yarn makes everything vibrant and playful. You can have colorful yarn pasted onto faux or real gourds to display amongst your Halloween spread. They will make for a wonderful exhibit with various shapes, sizes and shades; and you can create fun patterns and texture through threads. Although, you might want to skip the real pumpkins as they start to deteriorate after a while and can cause a mess.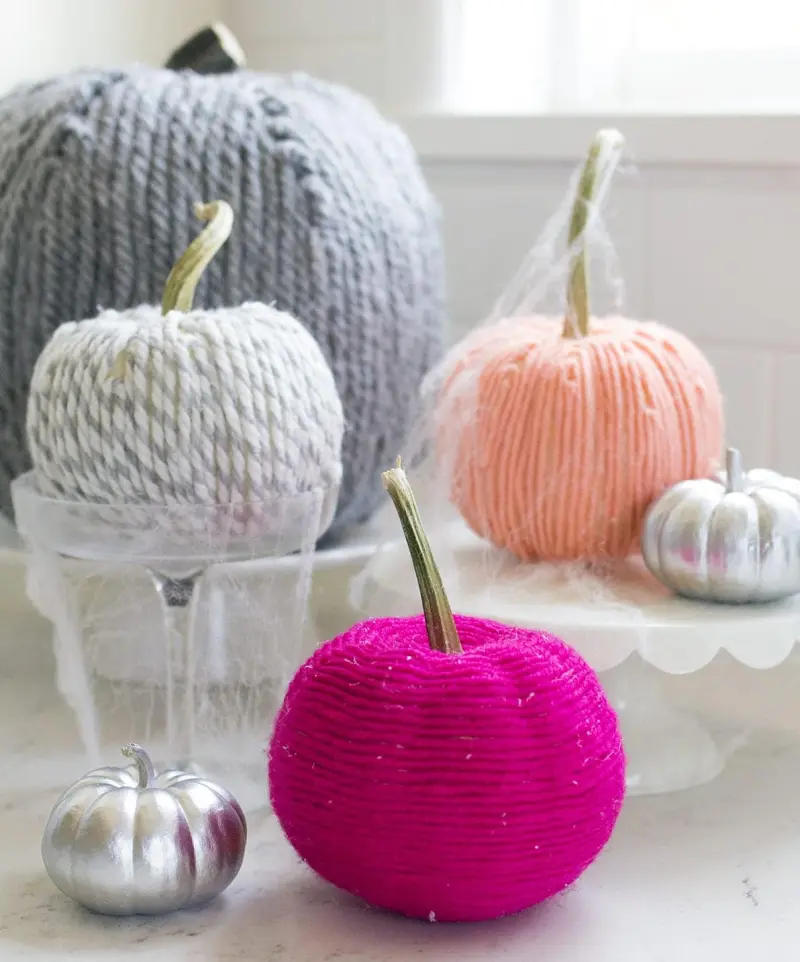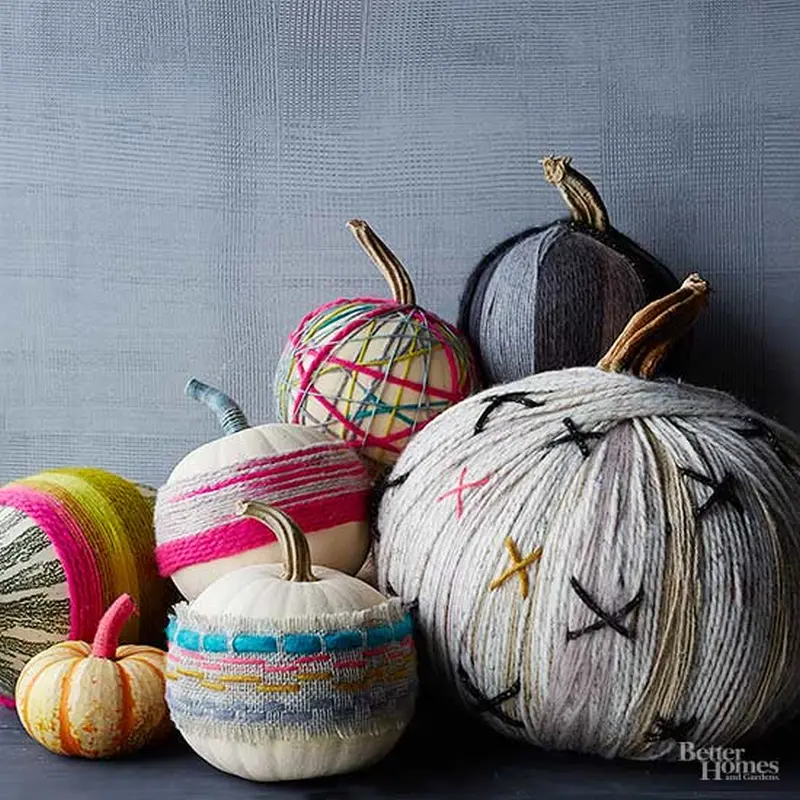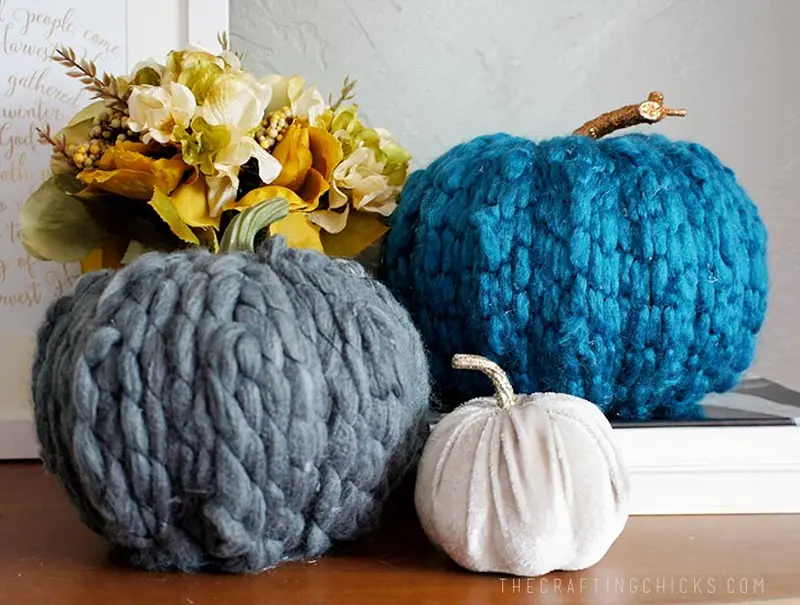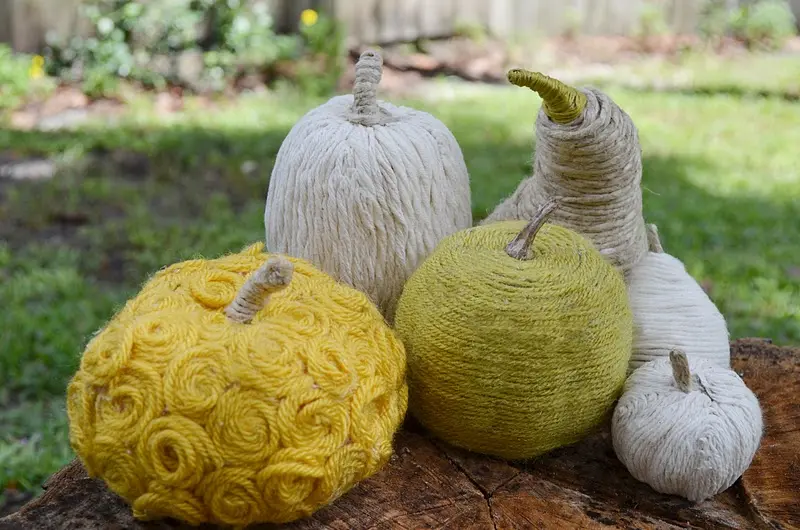 String and Nail Art on Pumpkin
Strings and nails can do wonders when it comes to decorating a space, be it your wall or a pumpkin. The materials offer you the liberty to get crafty with designs and how to fill in the spaces. You can either create an outline of various subjects you want to display through string and nail art or you can fill in the black gaps to form full-fledged characters.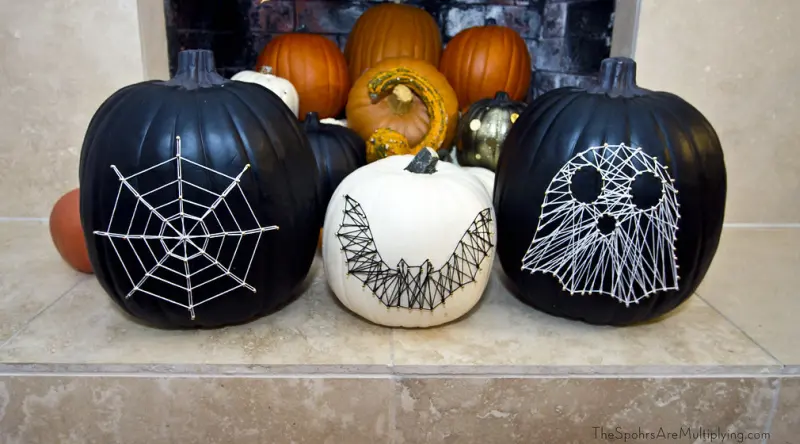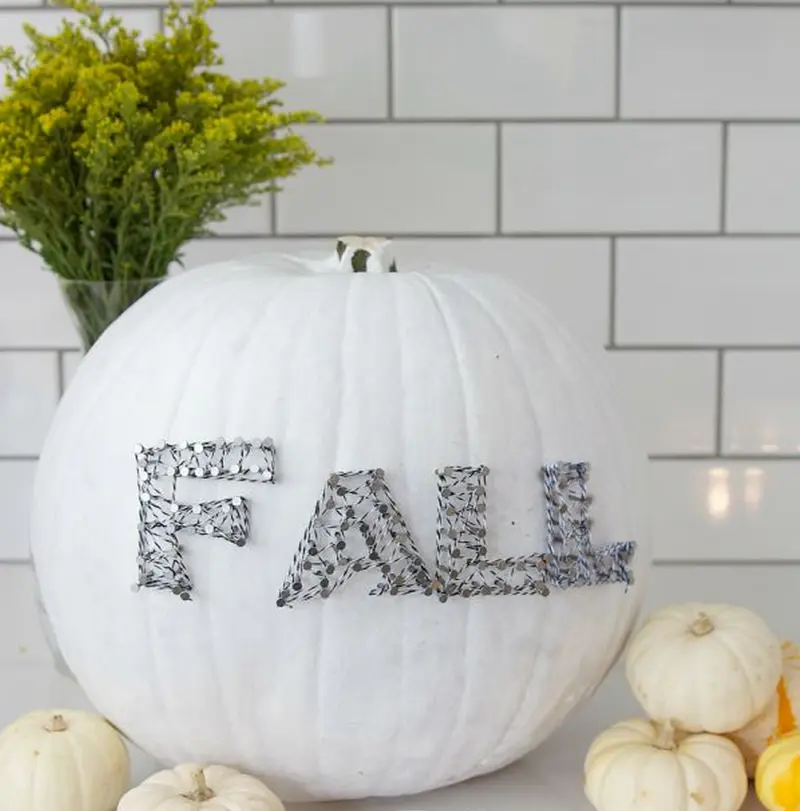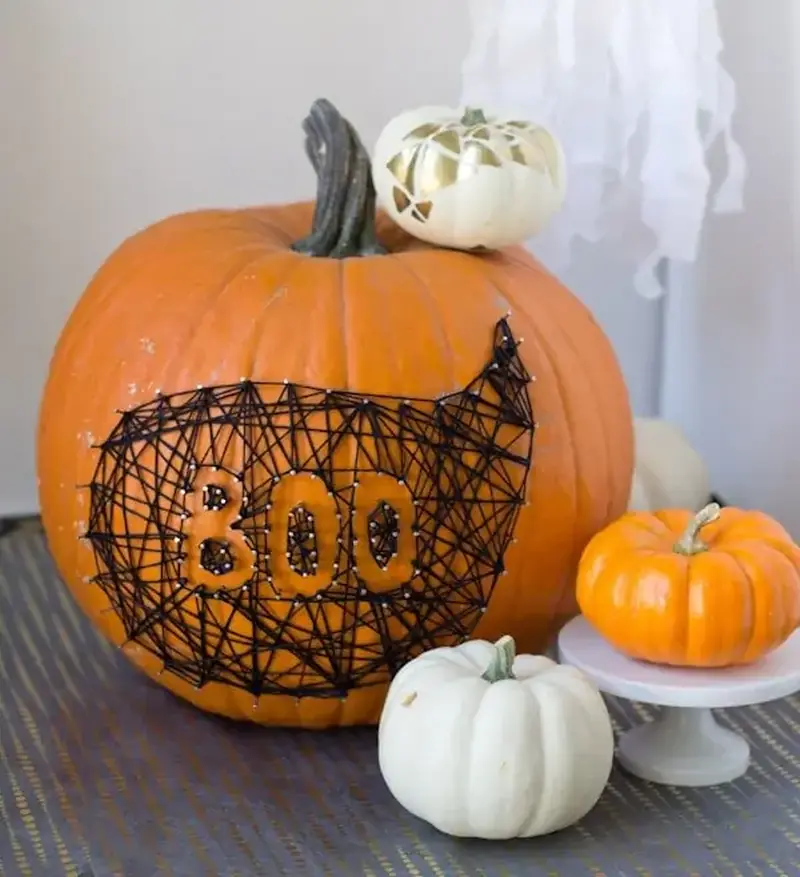 Melted Wax Pumpkin
Melting wax forms different designs and colorful visuals. This fun alternative of no-carve pumpkins is an amazing activity to be done with the kids. Just grab some crayons or vibrant candles and some pumpkins. Melt the crayons or the candles with the help of fire or a hair dryer. Let the melting wax drip on the pumpkins. You can manipulate the melting material to create different designs as well.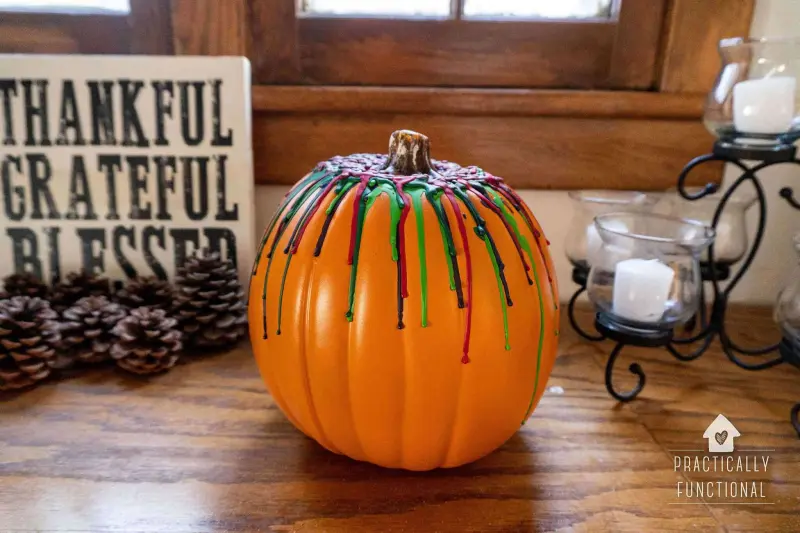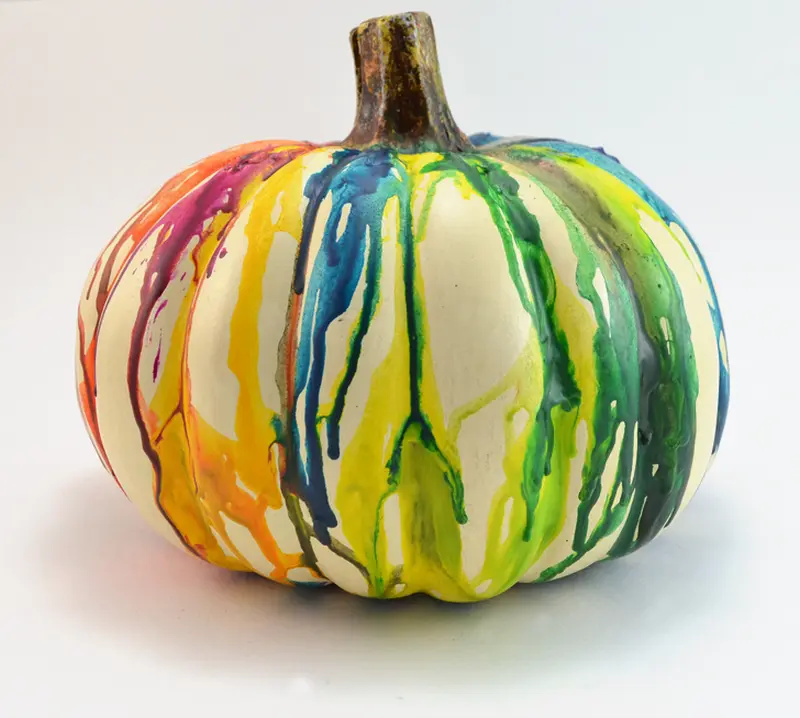 Also Read: 40+ Inspiring Pumpkin Carving Ideas You can Pull Off
Scary Face Decals for Pumpkin Décor
If you are not much of a creative person, you can always get your hands on these scary face decals to decorate your pumpkins. You can obtain these scary pumpkin face decals from Etsy. This no-carve pumpkin decoration option offers a waterproof vinyl stickers that adhere best to smooth surfaces and evoke the festive vibe without any mess.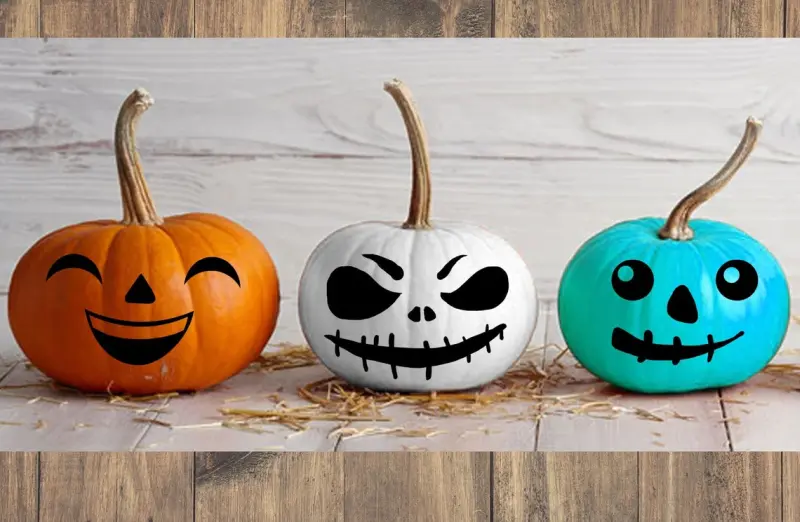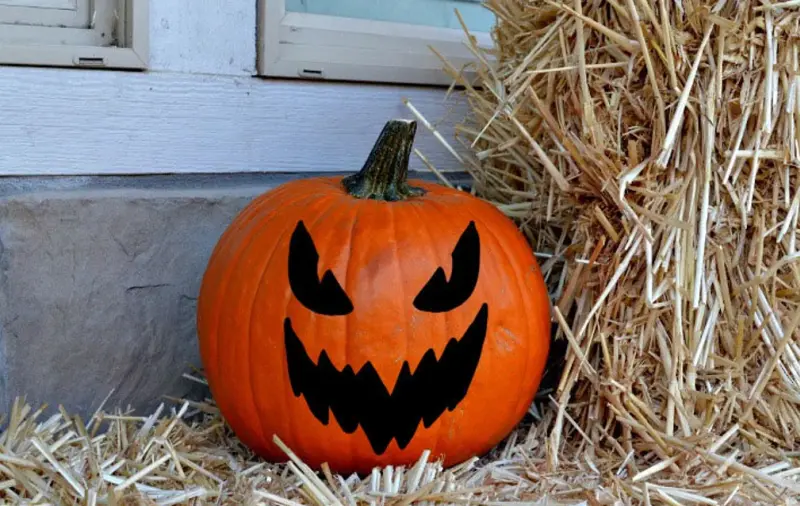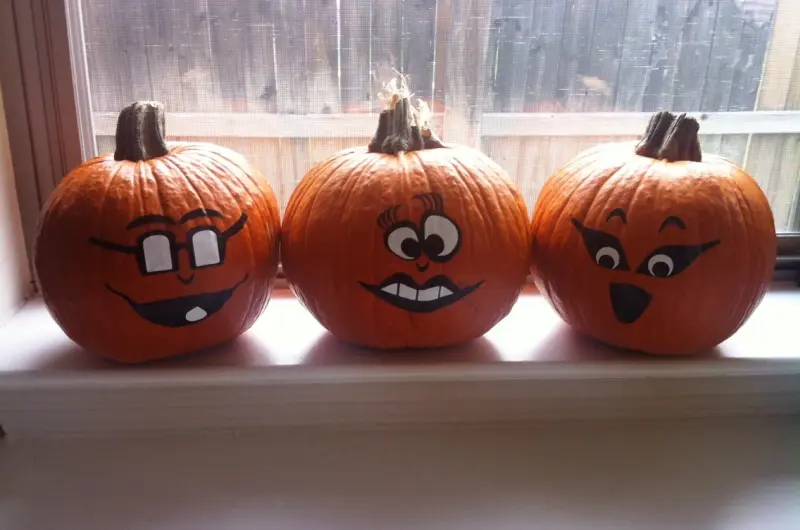 Pumpkin with Plants & Flowers
As the fall approaches, pretty flowers surround us in full bloom. You can use these flowers and plants to decorate your pumpkins and other gourds for the holiday season. Stick leafy greens and bright, vibrant blooms onto the pumpkins in the form of bouquets or creative designs. You can also mix and match two ideas, such as painting and pasting floral arrangements.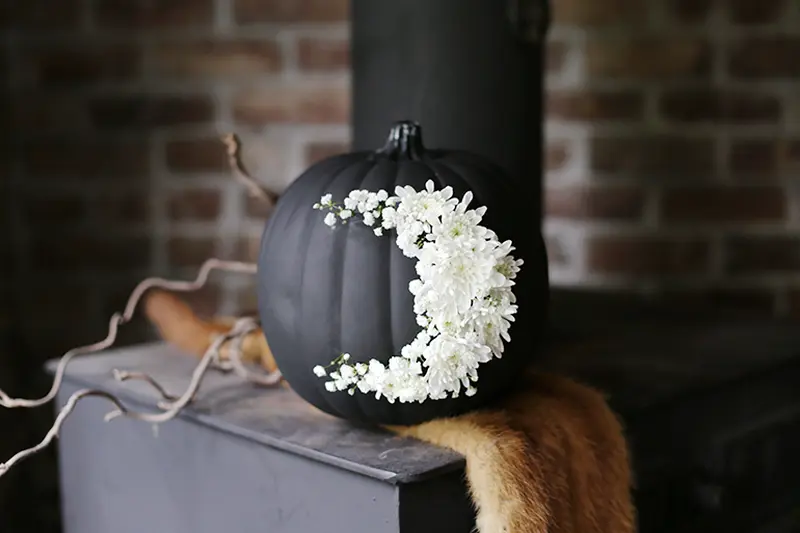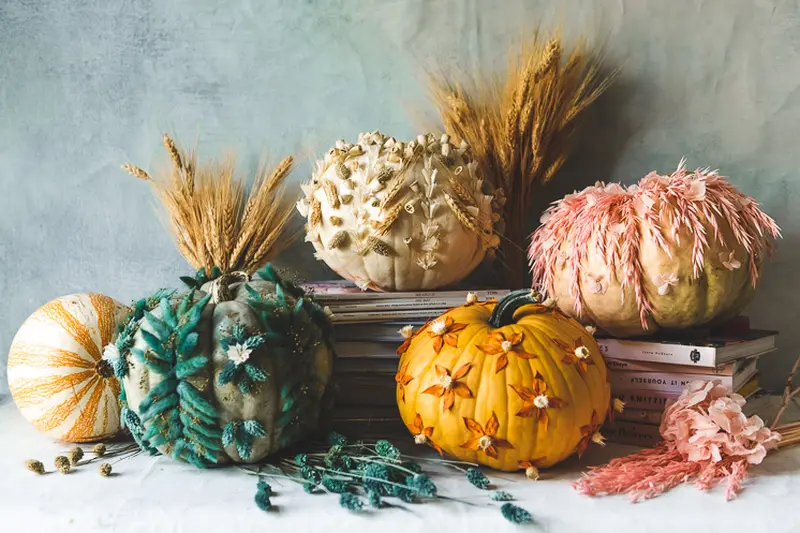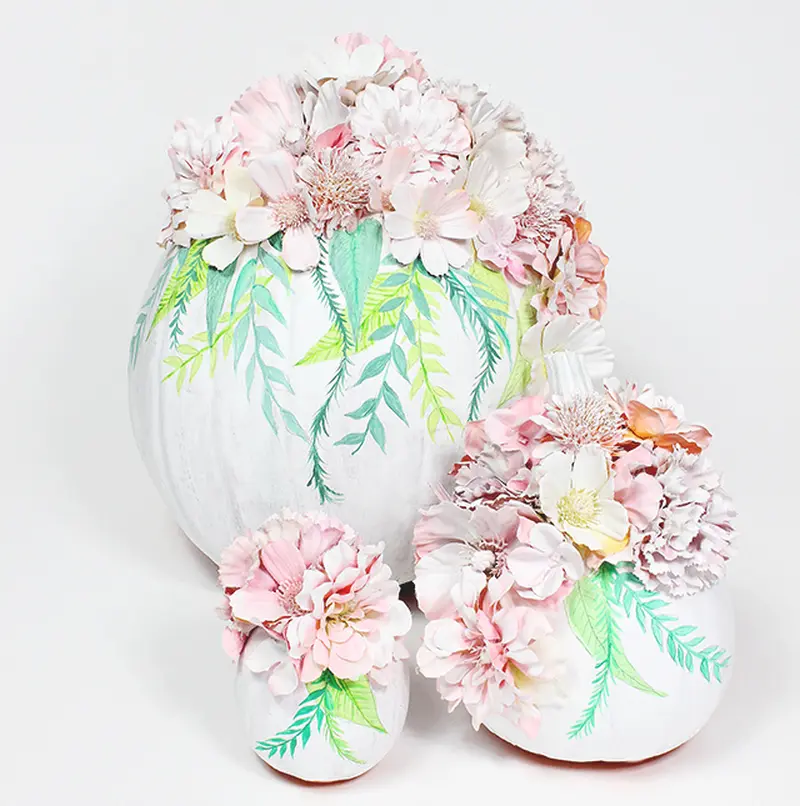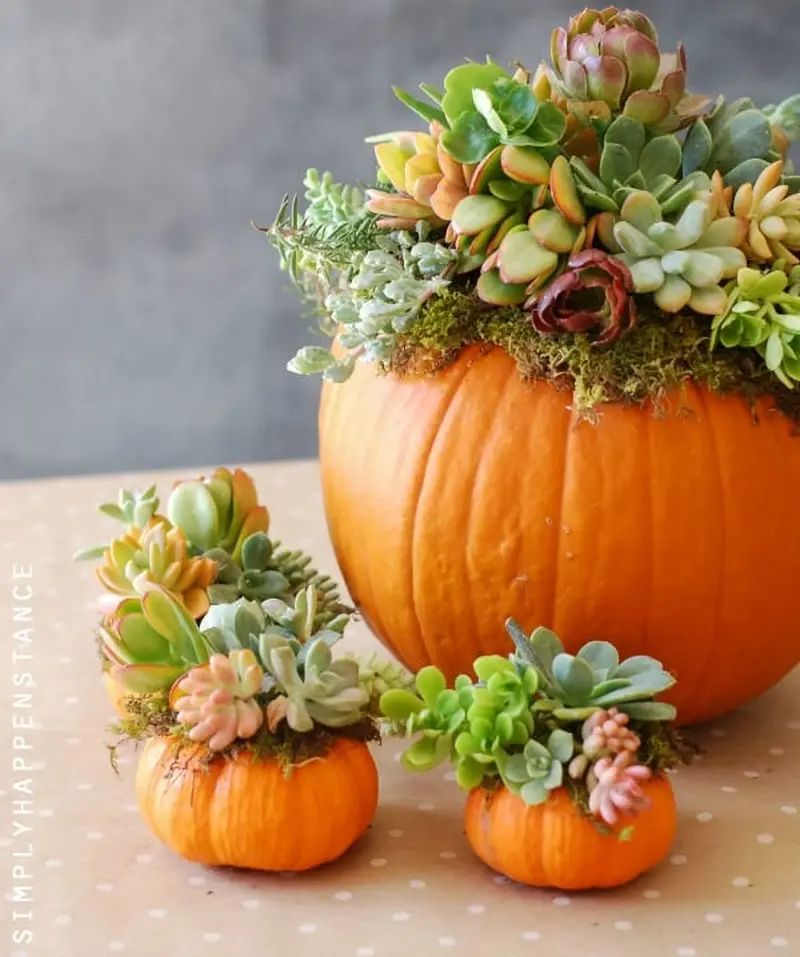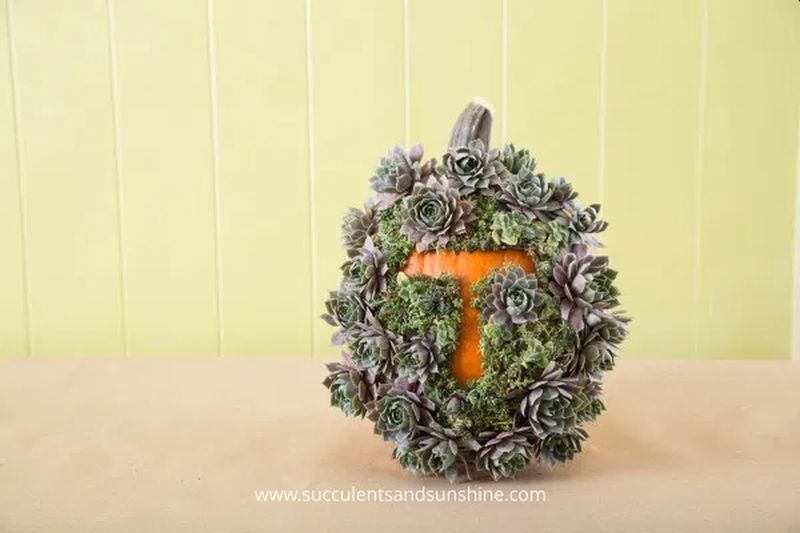 Mummified Pumpkin Décor
Probably the simplest and easiest of the no-carve pumpkin decoration, this mummified pumpkin décor is an amazingly spooktacular addition to your Halloween display. It doesn't require much time or material. All you need is a couple of gourds, white bandages and googly eyes. Wrap the vegetable with bandages and paste the peering eyes. Tada! Your mummified pumpkins are ready to scare away the trick-or-treaters.