Designed by Thai artist Kamin Lertchaiprasert in collaboration with local architecture firm Walllasia, No Sunrise No Sunset is a temporary, mirror-clad pavilion set on a hidden cliff near the Ao Nang beach, Krabi.
This 50-square-meter seaside pavilion is covered in mirrors that reflect the surroundings and is conceived primarily as space for people to escape from the busy city life.
Visitors step in through a concrete staircase and find a sculpture of Yai Sa – a lady that symbolizes unconditional love and waiting.
There are plain walls decked with drawings, possibly made by travelers. Half of the floor is occupied by water to connect the pavilion with the sea and also to reflect the sky and surroundings inside.
The pavilion further elaborates the notion that the Sun is stationary; it is in fact us or our world that changes the position with it.
Lertchaiprasert describes,
The project is a life-specific represention of parallel world between the ultimate truth and illusional. It creates awareness of the condition of timeless moment. That is a connection between inner and outer space (subjective and objective), you and me.
Also Read: These Mirror Cabins Blend into the Surrounding Landscape to go Invisible
This mirror-clad, No Sunrise No Sunset pavilion was designed for Thailand Biennale, Krabi 2018. Have a look at some awe-inspiring images below.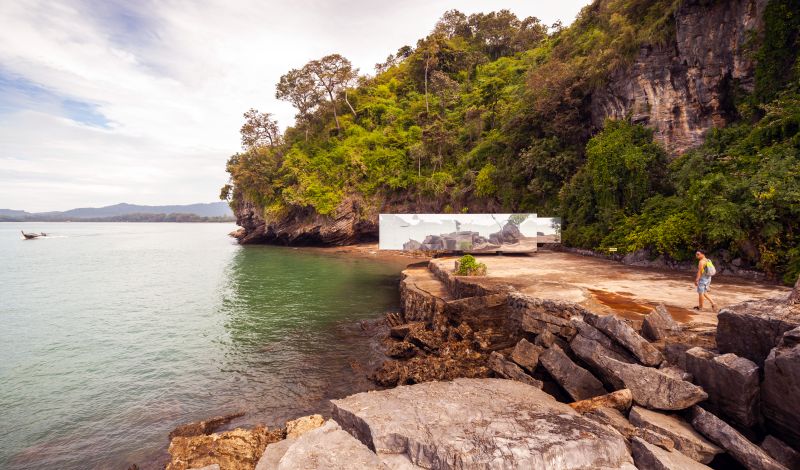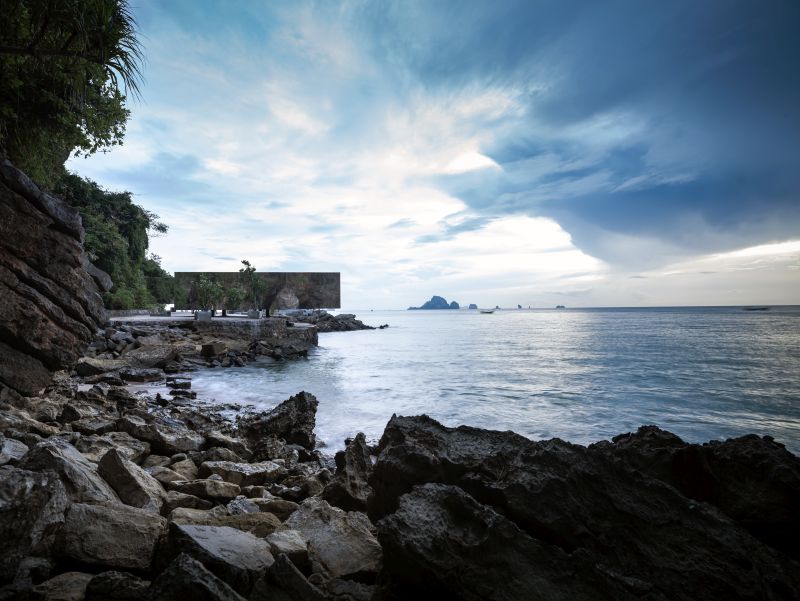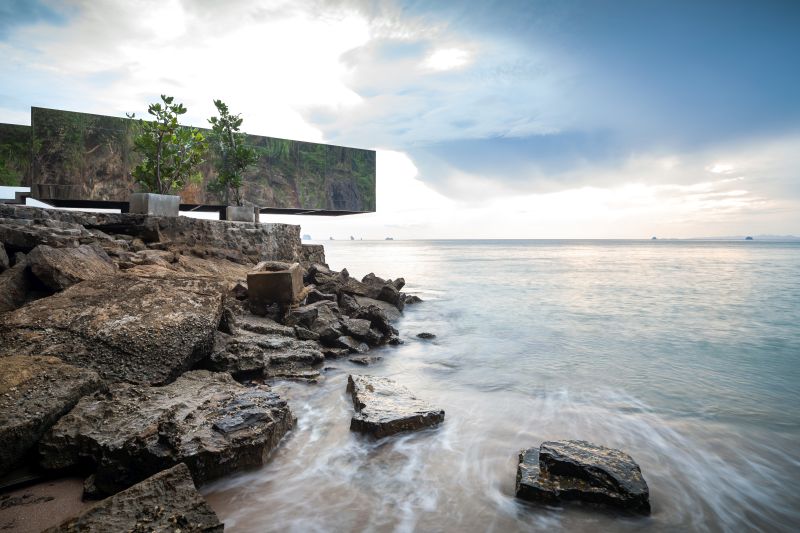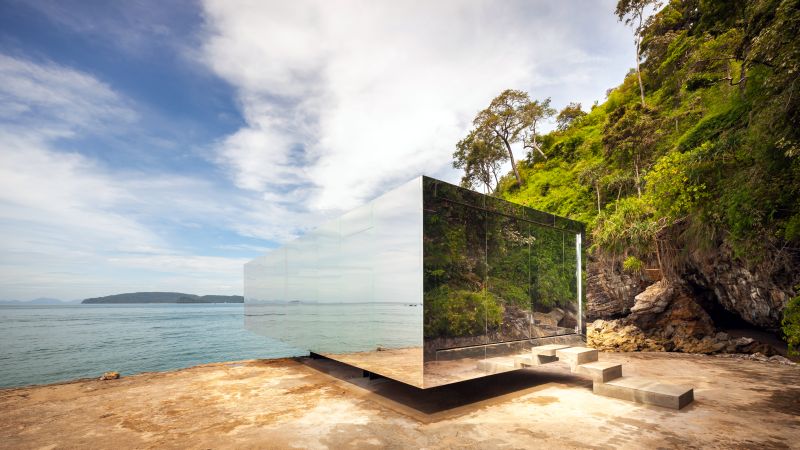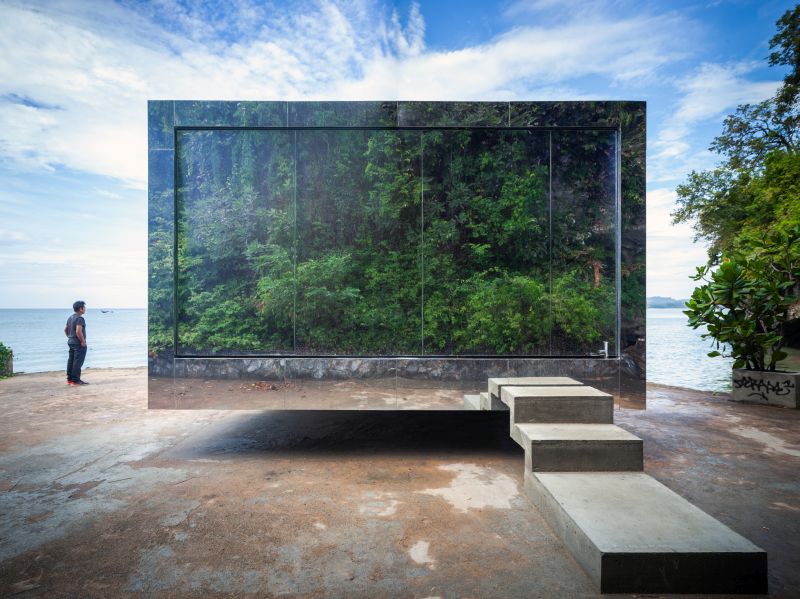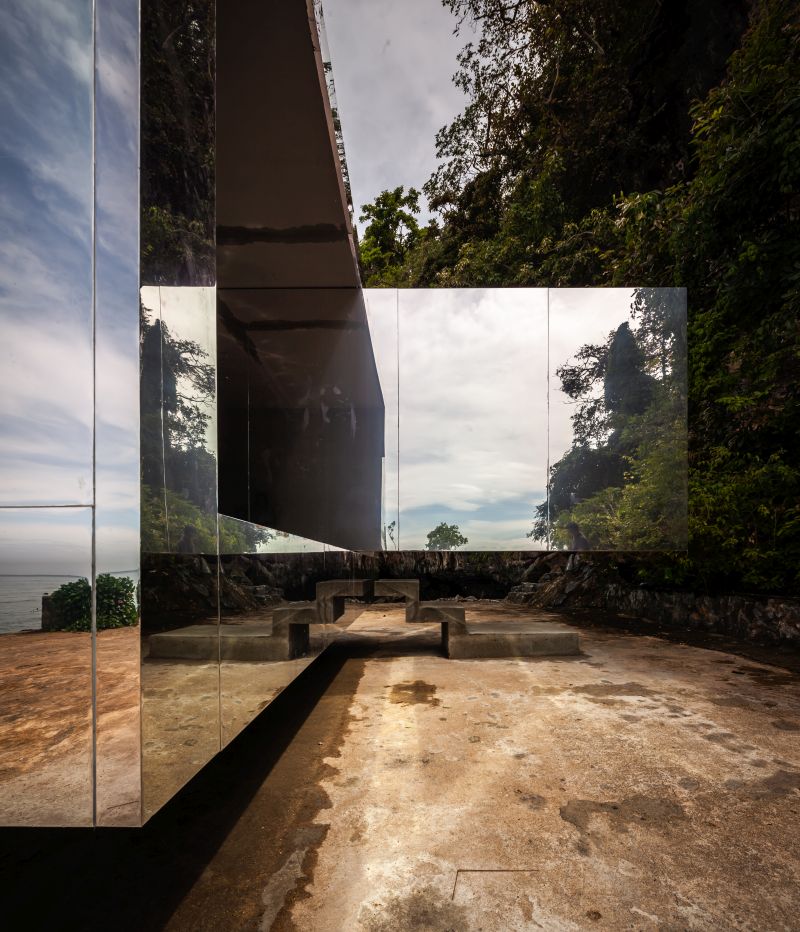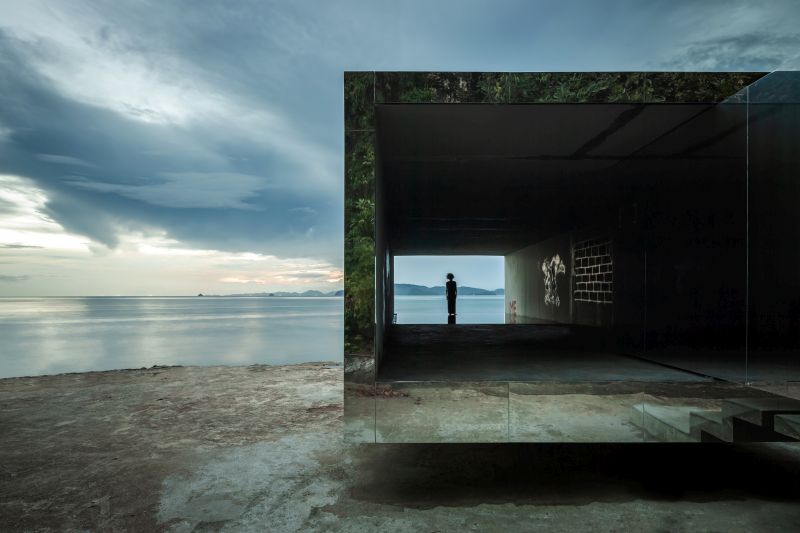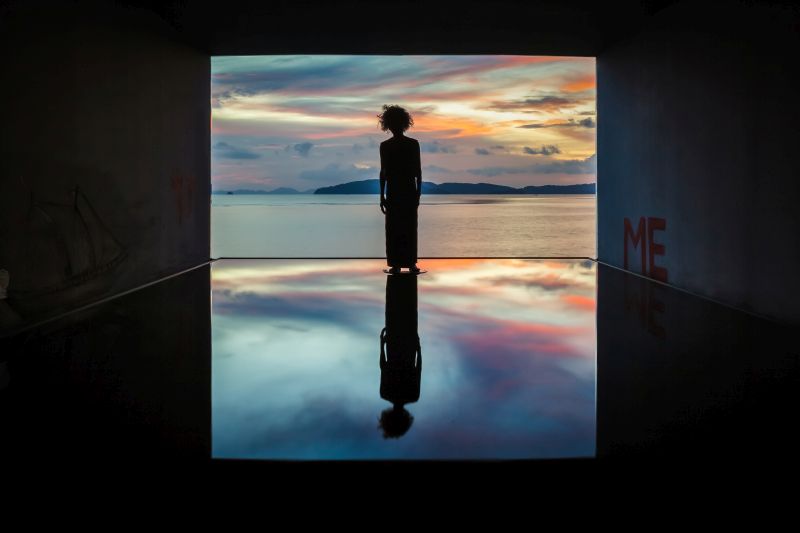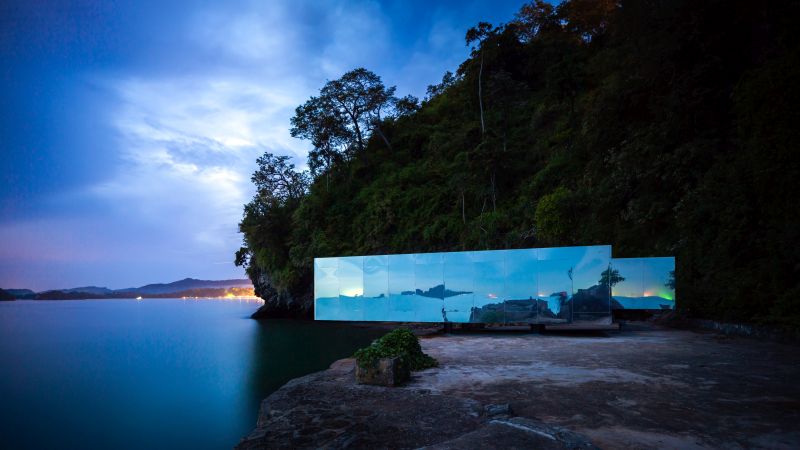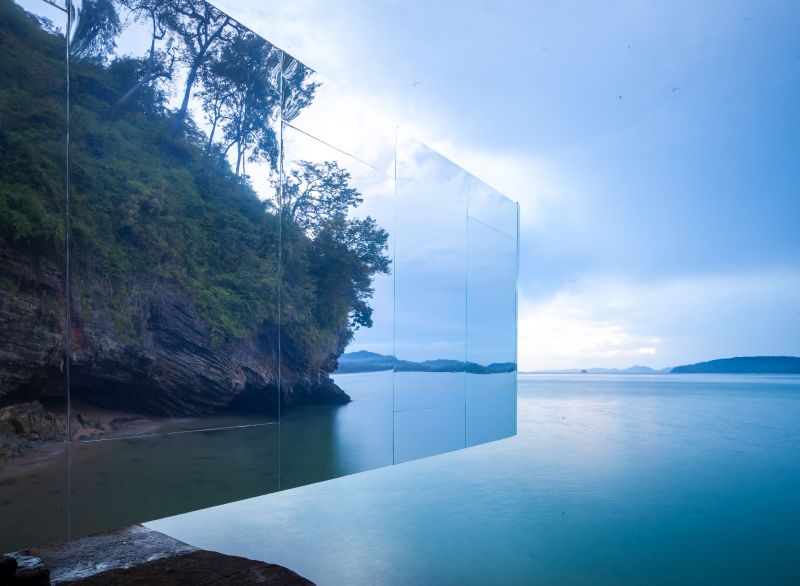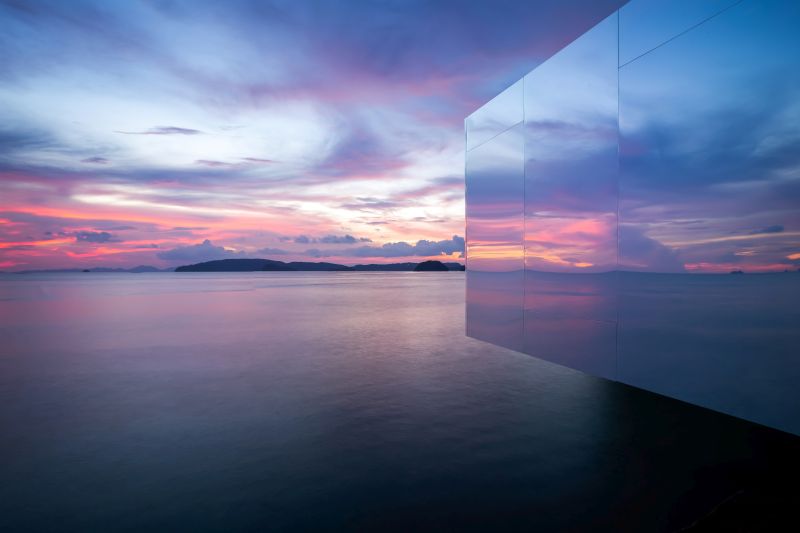 Via: Archello