Hotel Hubertus is a holiday resort overlooking valleys of Valdaora and world heritage site 'the Dolomites'. Italy-based architecture and design studio NOA have recently completed its renovation and extension of 16 new suites along with a restaurant and lounge in May 2016. A unique façade of debarked larch tree trunks and a 25m long suspended pool has been built to create a link between the old and new architecture of the property. The latest highlight of this resort is cantilevered pool that seems to be floating 12m above the ground through long larch tree trunks. The entire structure mimics a freshwater lake nestled at the top of the Dolomites. Furthermore, the glass front and a glazed window in the bottom section of the pool is an amazing aesthetic addition by NOA architects.
The sky pool is decked all around with anthracite-colored stones to echo the surrounding landscape. It is built alongside grass rooftop of the newly renovated accommodation, so that people can also enjoy the mountainscape while sitting comfortably in poolside chairs. Four larch posts in different angles to look like supports for the pool, but they don't seem like real beams.
Taking a dip in an infinity pool hovering in the air at such elevation is a bold experience for the skiers and hikers exploring the mountains of Alps. Suspended pools are great attractions, but swimming in the hanging pool overlooking majestic greenery and high mountains make it a great snow resort for thrill seekers.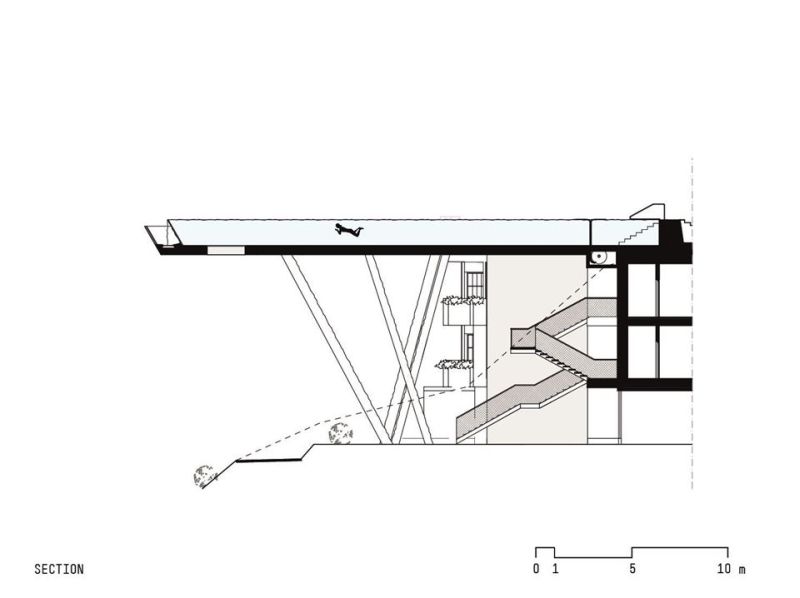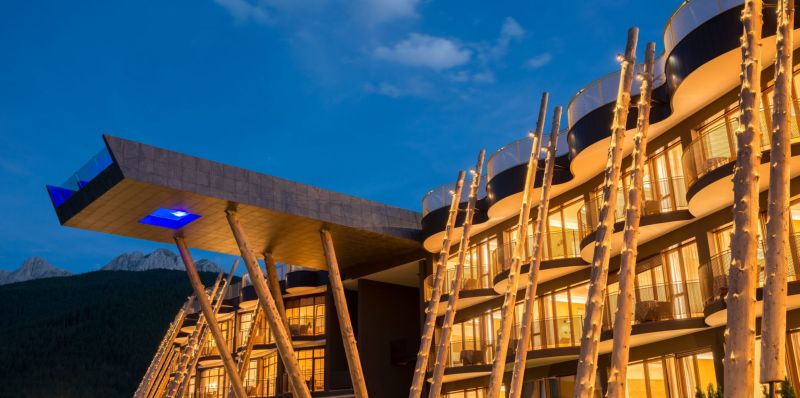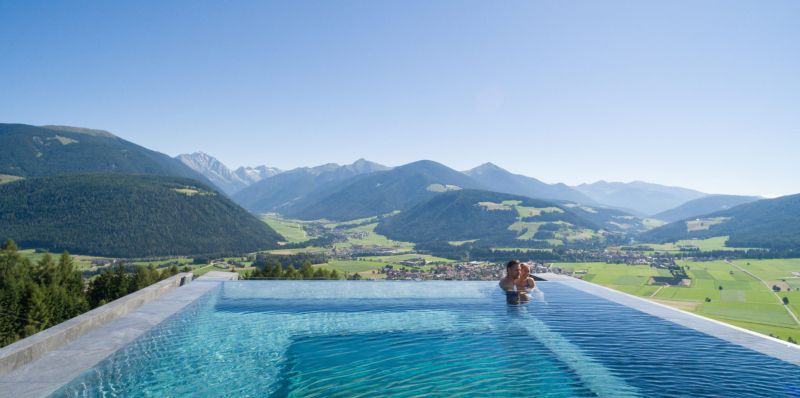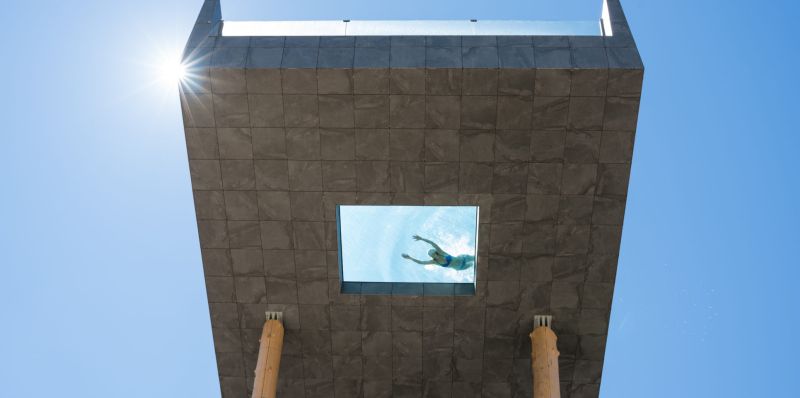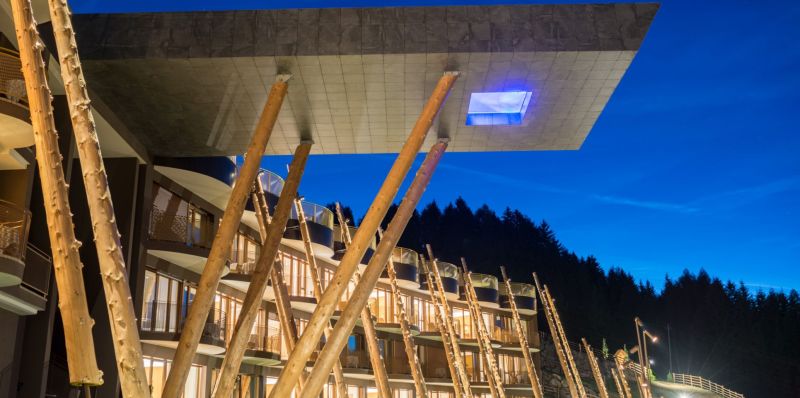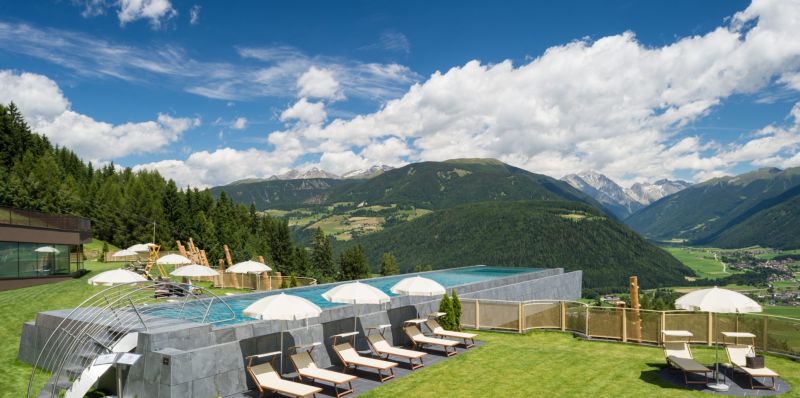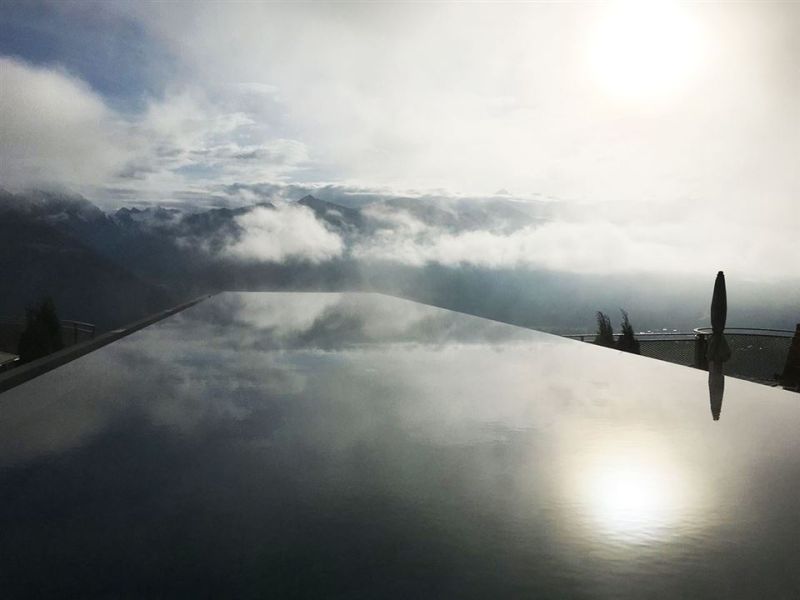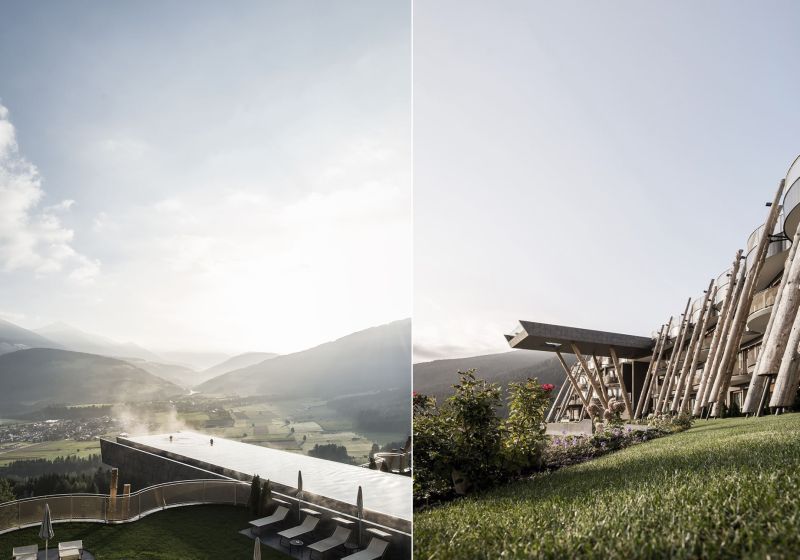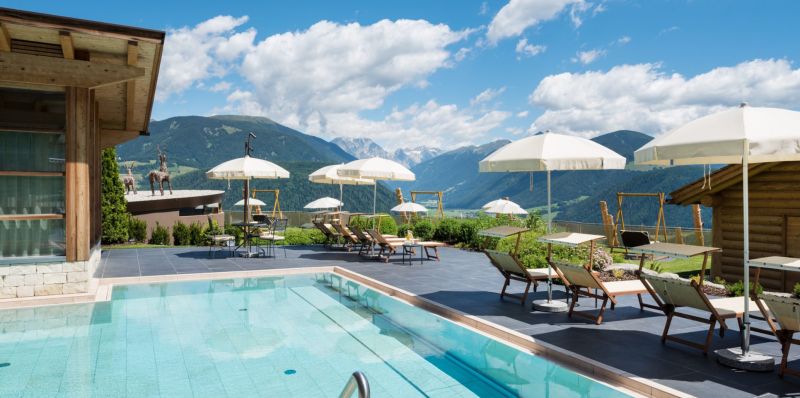 Via: Dezeen