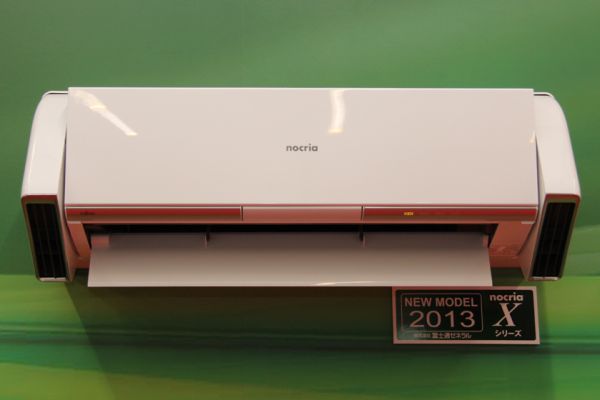 Air conditioners have certainly progressed beyond their ambit of just 'conditioning air', as we have previously seen from the LG's Whisen. And, now Fujitsu has unveiled their Nocria X 'dual blaster' series, a line of energy efficient air conditioners that streams air not only from its central unit, but also emanates temperature regulated 'wind' from its two sides (i.e., both right and left side).
According to the company, the cooling air as usual will be blasted from the ubiquitous central unit. However, when it comes to the emanation of warm air, or as the creators put it 'stream of room temperature', the device will utilize its specially contrived fans in the flanks. This makes the Nocria the world's very first home air conditioning system that can stream two types of conditioned air, from its sides as well as central components.
Moreover, the contraption also goes by its energy efficient and smart performance features. One of those attributes include an intelligent temperature sensor that acts as wireless remote control to comprehend the ambient temperature, and correspondingly regulate the over-chilled aspect (if any) of the air flow.
Finally, Fujitsu also touts control through smartphones and computers, via a presumably specialized app. In this regard, Nokia users should be happy about the company's custom Windows 8 package which would help in connecting with the air conditioner.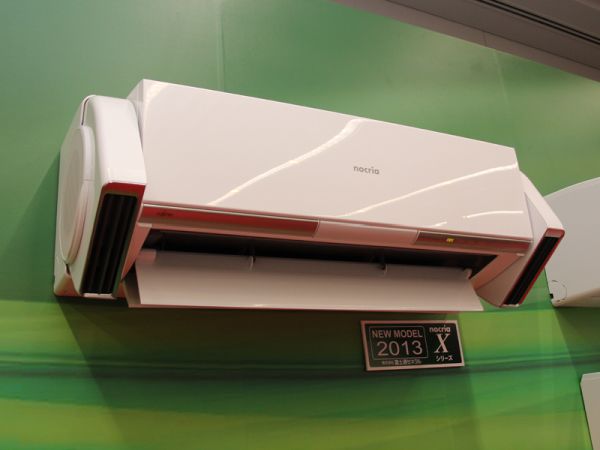 Via: Fujitsu-General