Most people suffer from getting 'no sleep' while traveling. This is due to the constant uncomfortable nodding when they are trying to sleep on seats of a plane, car, or train. To solve the problem, Kentucky-based designer Paula Blankenship has created a convenient solution called Nodpod.
It's finally time to say goodbye to sleepless trips and embarrassingly waking up on a stranger's shoulder. This cool contraption is designed to look like a hammock for head. It promises to take you to your dream world without depending on useless travel pillows or reclining your seats.
You need to secure its cords around a seat so that you can rest your chin against it while traveling. It keeps your neck and back perpendicular at a 90-degree angle, similar to how you sleep in bed at night. This way it prevents any forward head motions. So, you won't be suffering from neck and body pain, or jet lag.
Although it is not an attractive device, but who cares when you get to sleep comfortably while sleeping. It will surely offer you much more comfortable traveling experience like never before. People have indeed been waiting for something like this for a long time. This is quite clear with its crowdfunding success.
The simple device has successfully surpassed its initial goal $20,000 goal on Kickstarter, with 20 more days to go. Although all early bird devices for $30 have gone, but you can still pledge for $32 to secure one for yourself. After it reaches its production phase, you can expect shipment of your NodPod head hammock in October 2016.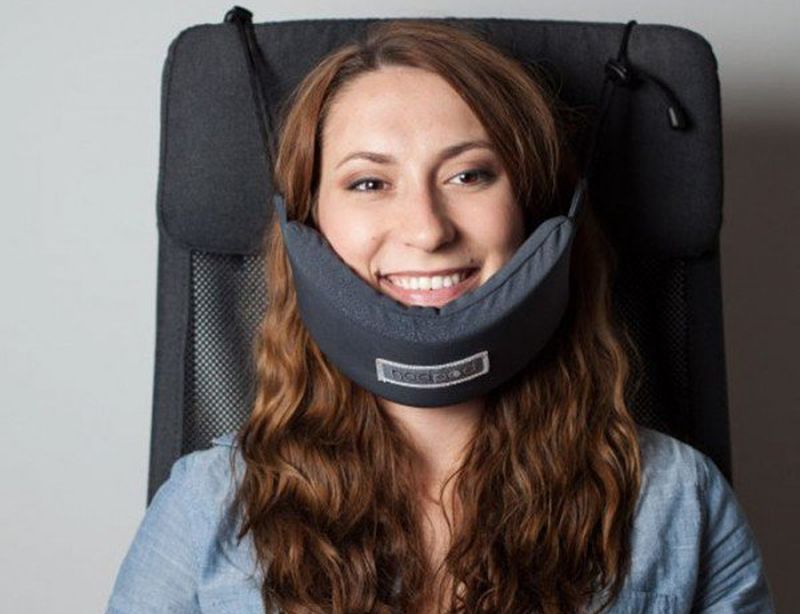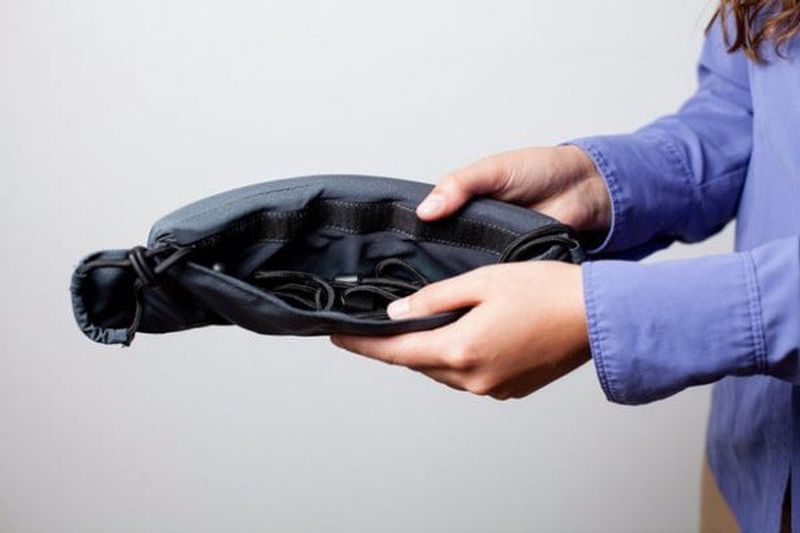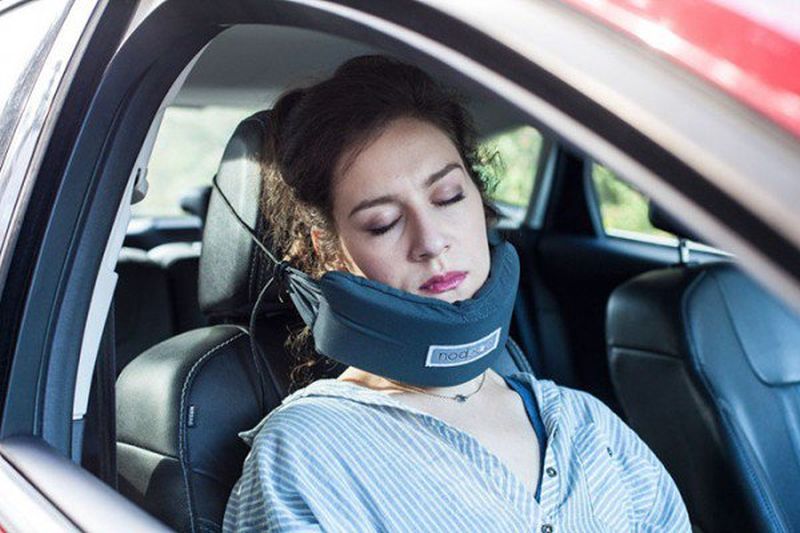 Via: OddityCentral