Ford has put a lot of time and effort into making future-forward cars, although they stopped making saloon cars earlier this year. One of their main focus is on reducing the cabin noise which has seen a lot of technology being employed to achieve the desired result. Now, the automotive giant has experimented a bit by designing a dog kennel (in prototype stage) which aims to calm down dogs when fireworks go off during the Holiday Season and New Year's Eve.
The noise-cancelling technology is the same as the one used for high-end vehicles manufactured and sold in Europe. Since dogs feel anxious and stressed when fireworks go off, Ford decided to create an experimental prototype dog house which solves the problem. This is the maiden effort in a series of initiatives called Interventions by Ford to implement automotive technology to help solve everyday problems.
UK's best dog trainer who has helped 5,000 dogs and their owners, Graeme Hall (a.k.a. The Dogfather) said;
Many animals find fireworks scary – and compared to people, dogs can hear things that are four times further away, and across a much wider range of frequencies. Preparing in advance of firework displays is the key – and part of that is to identify a place where your pets feel safe and happy.
The kennel is equipped with the same technology dubbed Active Noise Control System that is used for the Ford Edge SUV for a quieter journey. The trick is to counteract the noise coming from engine or transmission with counteracting sound waves beamed by car's audio system. The kennel also features anti-vibration feature and a door that's made from special cork which filters out the noise.
Also Check: Best Dog Houses for Your Furry Friend
According to Lyn West, brand content manager, Marketing Communications Ford of Europe;
We wondered how the technologies we use in our cars could help people in other situations. Making sure dogs and their owners could enjoy a stress-free New Year's Eve seemed like the perfect application for our Active Noise Control system, and we have a few more ideas in progress as to how our everyday lives might benefit from a little Ford know-how.
Pet owners will be excited by this development but don't count the chickens before they hatch as Ford has not yet announced any plans to put this prototype dog house up for production.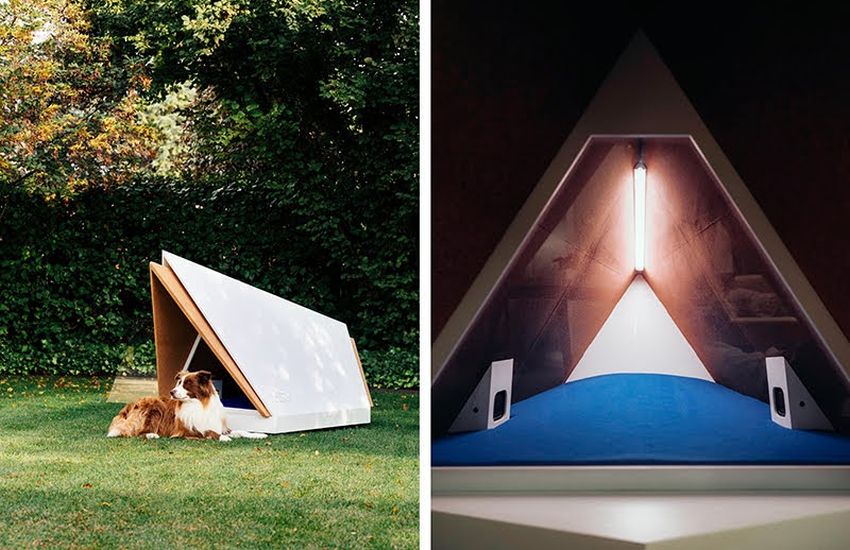 Source: FordEurope