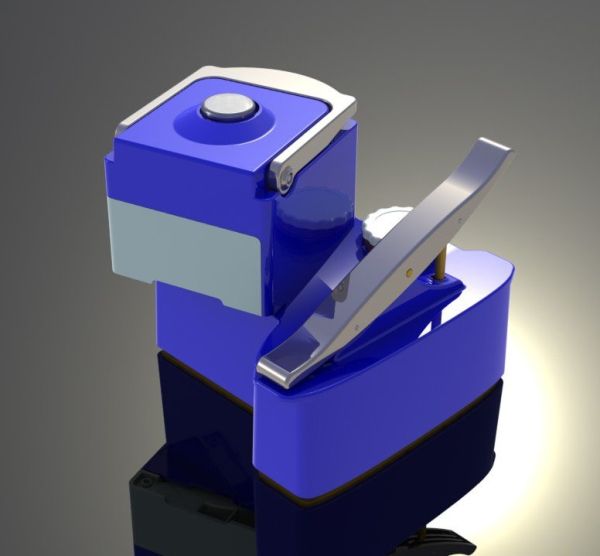 The difference between a 'commercial' electric coffee machine and the direct levered espresso machine somewhat equates to the level of gourmand and a gourmet. The latter is of course tailored for coffee's core aficionados, with its intuitive balance of manually controlled pressure, temperature and flow rate. The Kickstarter funded 'Nomad' is targeted towards this 'purist' consumer base, be it the professional coffee makers or the home based hobbyists. Exhibiting a small frame with the added advantage of portability, this device has been ingeniously designed by California based UniTerra.
The company touts their contraption as a being imbued with 'True Crema Valve' technology. In normal circumstances, pressure is the crucial element that determines the thickness and texture of the coffee. And, it is this pressure that is more stabilized with the inclusion of the aforementioned technology. The result as the designers predict, would mitigate the unwanted effects of improper tamping and coarser grind.
So, at the end of the day, the Nomad should appeal to the hardcore coffee enthusiasts among us. The scope is further made 'fair' (rather than depending upon guesswork) by use of technology. This certainly comes in handy for concocting that perfectly hot, glistening cup of divine espresso.
Dimensions – 15 x 15 x 15 (in cm)
Weight – 2.5 lbs
Water Capacity 300 cc (10 oz.)
Pressure Gauge Range 0 – 11 bar (0 – 160 psi)
Via: Kickstarter