Only telecommuters or globe-trotting businessmen know the pain of on-the-go jobs, where they need to work even without a small desk for placing their laptop and other related accessories. To solve the problem of digital nomads, Japanese firm Bibi Labs has come up with a convenient solution in form of the Nomad Suitcase.
It is a wheeled suitcase with a built-in desk and chair to help mobile professionals to work anywhere they want, without any limitation of a workspace. This means the traveling bag not only carries your personal stuff while traveling but also a tiny work desk and chair for completion of tasks from any place you travel.
To set the whole office space, all you need to do is lock its four wheels in place, fold-out plastic panel to form a desk and take out the folding stool for seating. So don't be disappointed by lack of workspace, as Nomad Suitcase is here to do all the needful for you. It is available in navy or yellow trim and can be ordered from the firm's official website.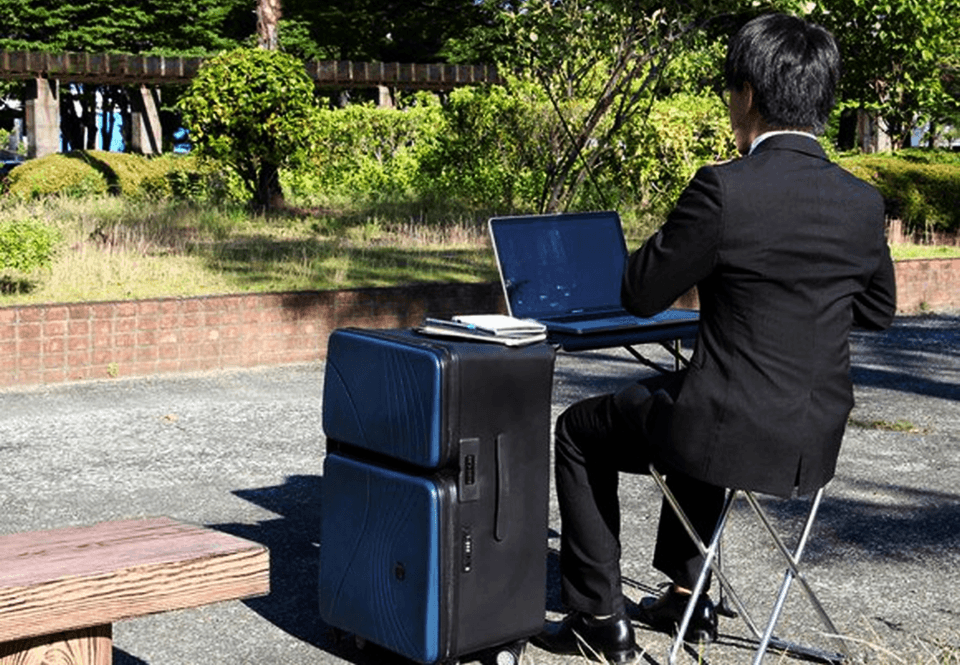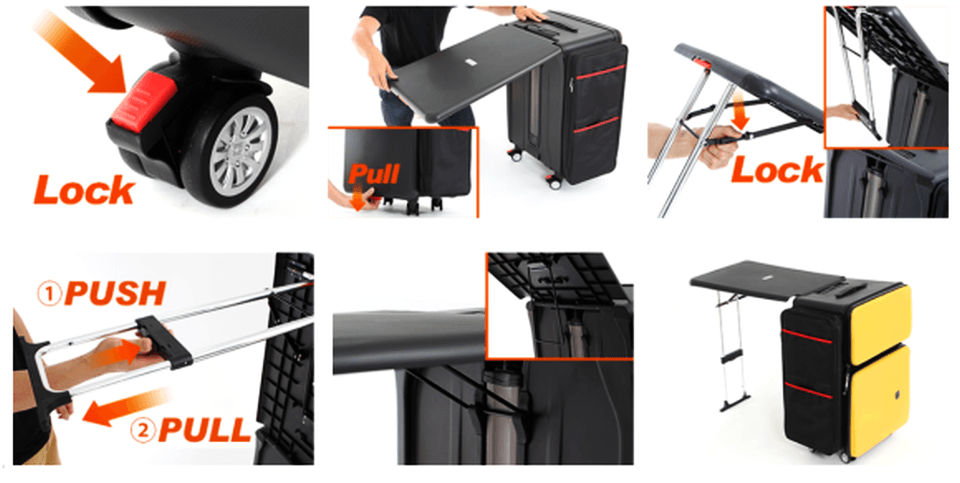 Credit: JapanTrendsNews