If you've been missing mule rides, mossy hills, rock squirrels and the scorching Sun, then grab your camera, pack your backpack and wade towards the Great Grand Canyon. Nomad's Pad brings first glass pyramid glamping experience to the Grand Canyon. You can either perch at towering cliffs or make your stargazing sitting inside a glass pyramid that offers a 360-degree view of the great canyon.
Located near the south rim of the Grand Canyon, Nomad's Pad proudly presents Glass Pyramid structure to lure the visitors and adds fun to their camping. Brought into action through Indiegogo funding campaign 10 of these 400 square-foot units will be built across the 20-acre property.
The design for each pyramid includes a private bathroom, a shower, air conditioning, and a queen-sized bed to make your stay comfortable. One can cherish a cozy interior alongside the glass walls of the pyramid which ensure that your view of the wilderness remains completely unobstructed. The smart glass walls are transparent in nature but by merely pressing a button these walls turn opaque and offer you privacy.
One can also ensure participation in yoga, sip-and-paint classes, and outdoor movie screenings. As a guest, you will also be offered farm-to-table meals from a food truck stocked with locally sourced ingredients. Beer, wine and craft cocktails will also be added to the tally of a long list of facilities. Nomad's Pad will provide you with cushy outdoor amenities like a private hot tub and a fire pit with lounge chairs to make your nights fun.
Also Read: Micro-Hotel La Pomme Resembles a Giant Apple in the Woods
Nomad's Pad is conveniently located about 25 minutes away from the Grand Canyon National Park and is near Las Vegas, Phoenix. Nomads Pad will be ready by October 2021 and you can have your advance perk booked on Indiegogo which starts from $579.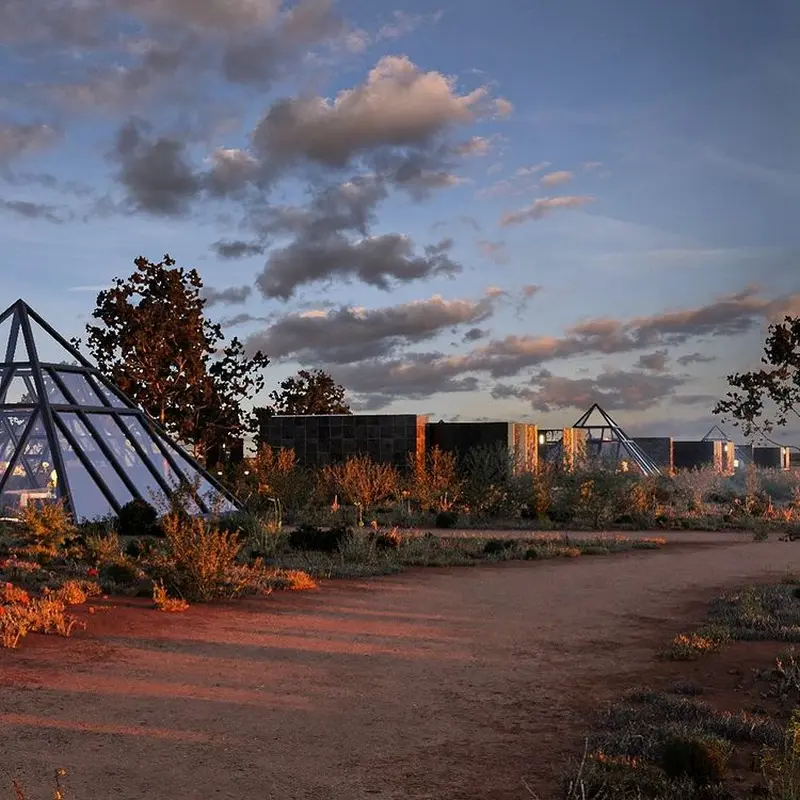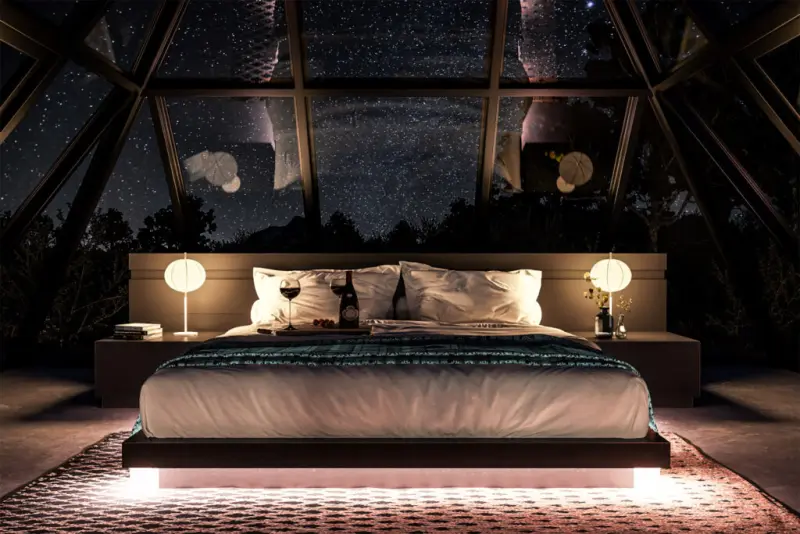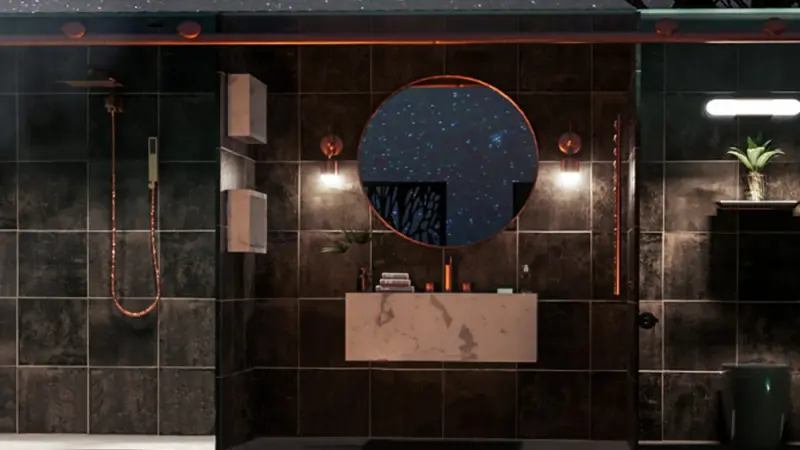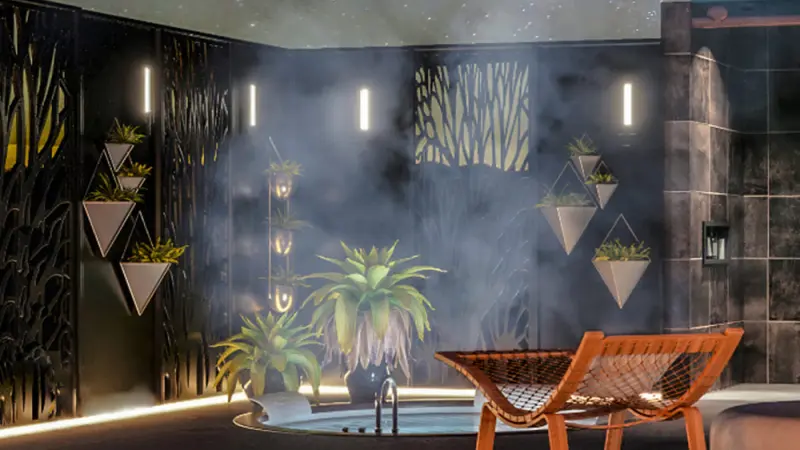 Via: MyModernMet