There is always a need for a separate space in an office – where employees can to talk on phone without disturbing others. If you are looking for a way out, then this portable workspace named Nook Pod by Bristol-based Do Company might be a good alternative for you. It will provide employees with a dedicated space to talk on phone in privacy or discuss some official work with colleagues.
Nook Pod can be placed in unused corners for working, meeting, eating or to take some rest in silence. Usually, there are unused corners at offices and home, so this tiny office pod is perfect to make best use of them. It works as a semi-private enclosure for a quick chat or long discussions with coworkers.
Its founder, David O'Coimin said;
Nook achieves an equilibrium between private and open which allows it to function for both equally well.
Each unit comes with readymade components, and it can accommodate 1-2 persons at a time, but you can also stack multiple Nooks side-by-side to create larger space to collaborate with even more people. It comes with lockable castors that allow moving it easily. You can place it against a wall to create a more secluded environment for phone calls, meditation or some kind of focused activities. At homes, you can use it as an intimate room for curling up with a good book or as peaceful home office.
This acoustic office pod has openable shutters that allow users to stay in touch with people around the structure. Its versatile design makes it suitable for all types of office spaces, while it can be personalized to suit different environments or to match varied needs of customers. You can arrange multiple nook meeting pod units for bigger meetings. Famous exhibitor and curator Designersblock has chosen Nook Pod to exhibit at the DM Milano 2017 Event, during Milan Design Week.
Also Read: Neo Pod is Prefab Office for Working Out of Your Backyard
Nook Pod comes with everything including movable bench seats, work desk, soundproofing upholstery and USB power outlets to comfortably spend the time inside. There is even an option to include dimmable lighting that can be used to set up the desired mood and also makes it helpful for people with sensvitity to high level of light. The company also plans to include solar panels, speakers, tab and TV screen mounts in the near future to make it a complete workspace.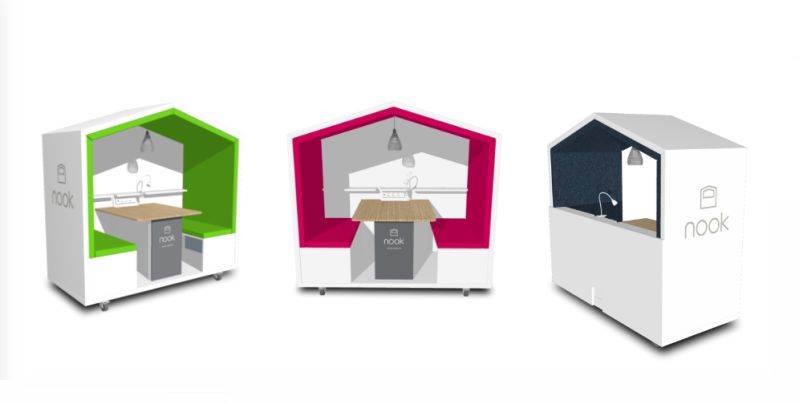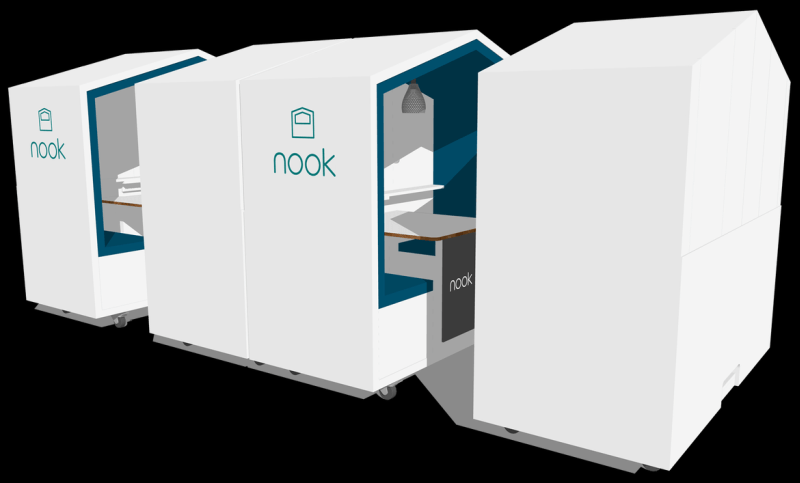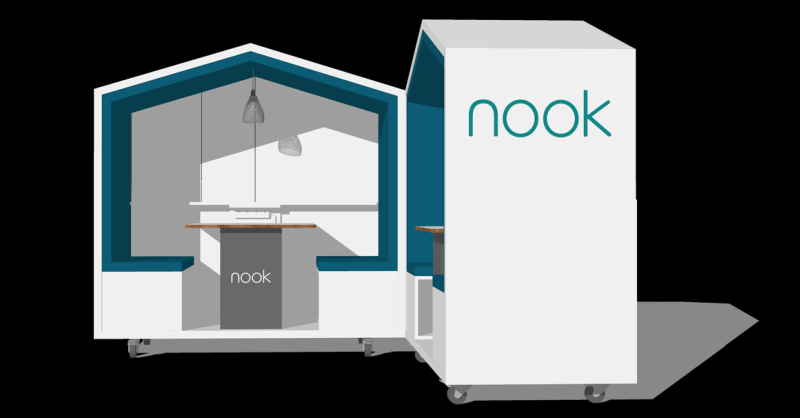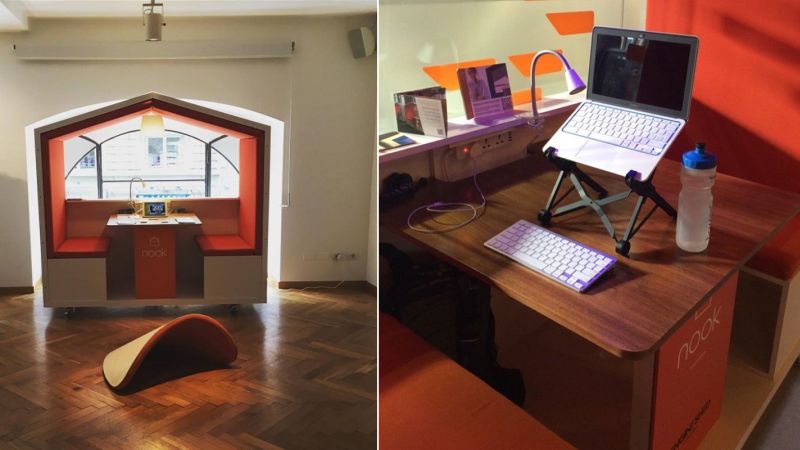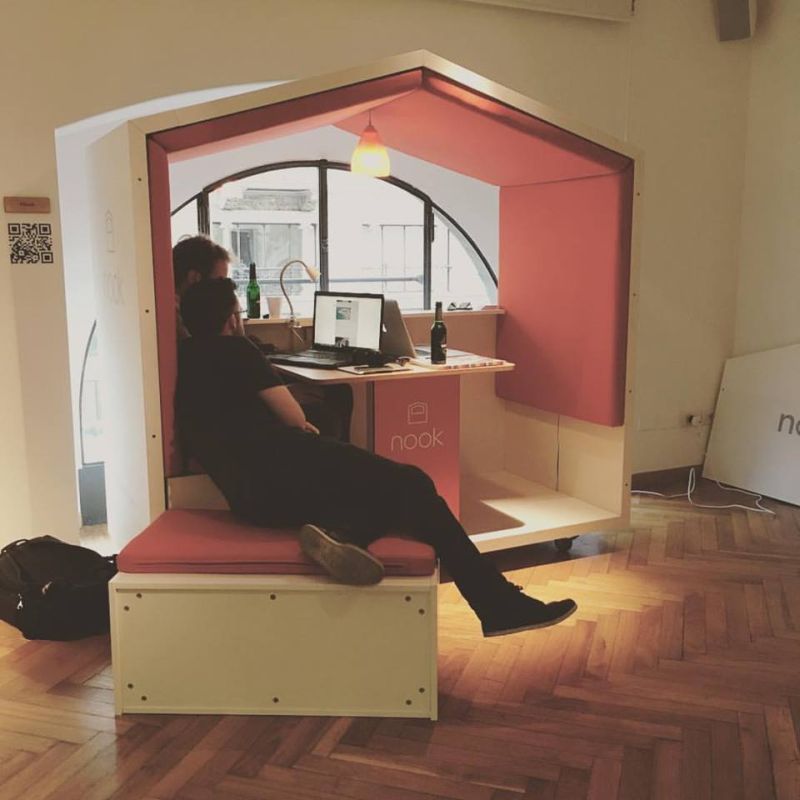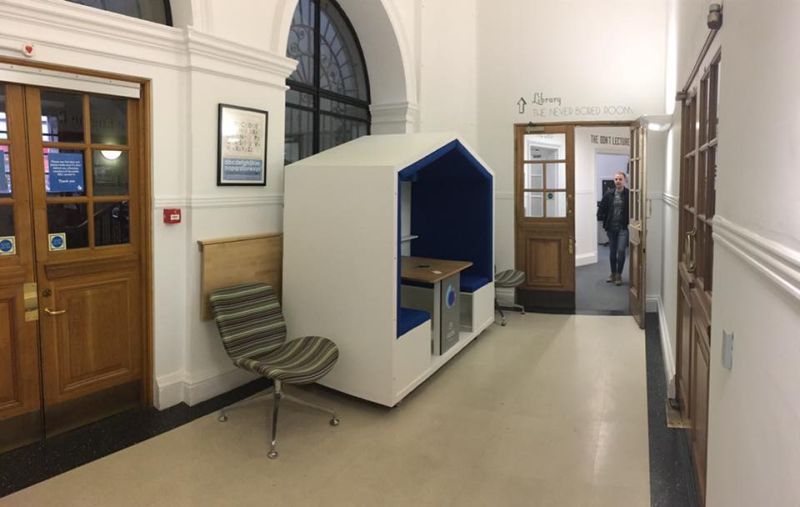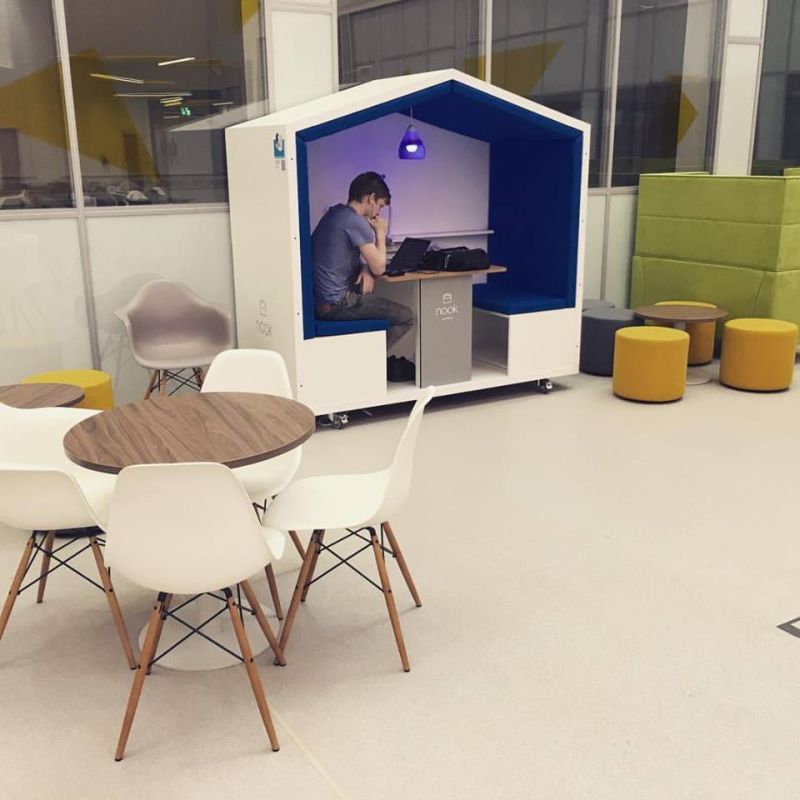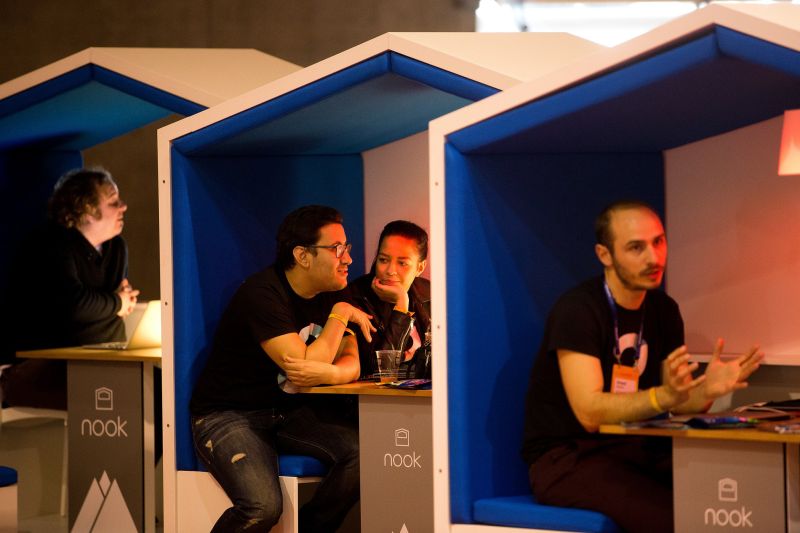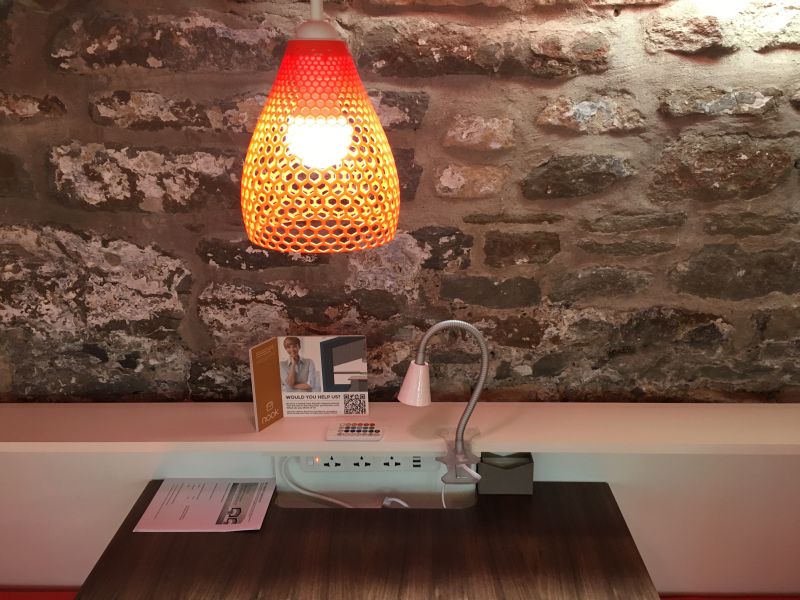 Via: TechSpark