Tunbridge Wells-based luxury treehouse company Blue Forest is fulfilling clients' dreams to own a range of structures from sustainable buildings to romantic treehouse getaways. Nest-shaped treehouse cocoons, eco-PERCH home studio and Fibonacci treehouse are some of its innovative creations. Take a look at another unique creation by the company, which is a treehouse located in Surrey, England that looks like straight out of a fairytale script.
Dubbed as Nook, this wooden treehouse features an amphitheater-shaped wooden deck for dinner or to relax under the open sky. A sunken fire pit in the center is highlighting element of the deck that makes it a cozy weekend retreat for a family and also serves as playing space for kids.
The Nook treehouse has a lot of fun and recreational elements to keep it suitable for kids, as well as for adults seeking relaxation off the city. A rope bridge connects the treehouse to the secondary play deck featuring zip wire and an adventure trail with balance beams, swings and climbing walls. Due to a number of playing opportunities, it becomes a playful dwelling for kids too. There is also a leaf-shaped hanging chair to have some alone time in the open air.
Its interiors are furnished with classic oak flooring and quality cedar lining to add rustic, spacious and luxurious feel. Extensive use of wood in construction keeps the design natural and so on helps in blending with its surroundings.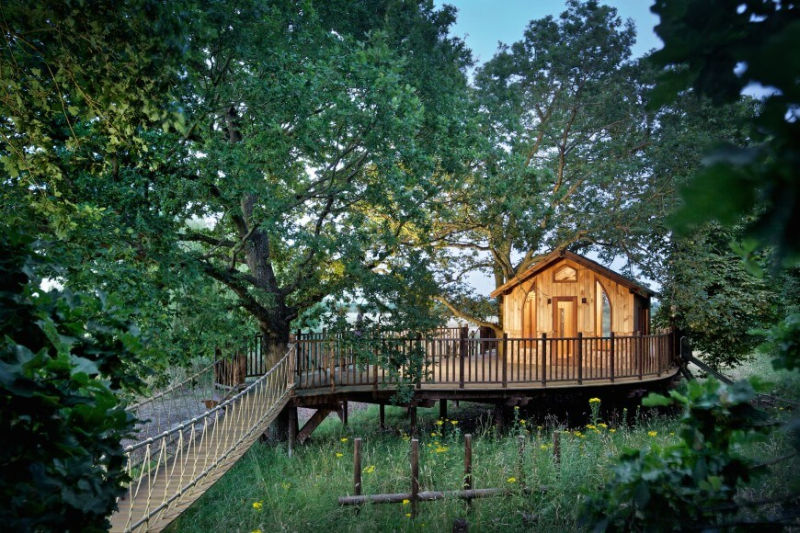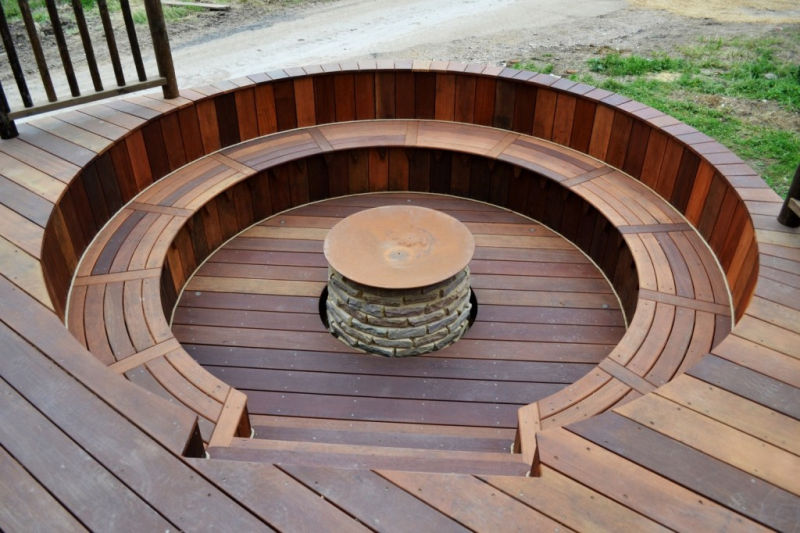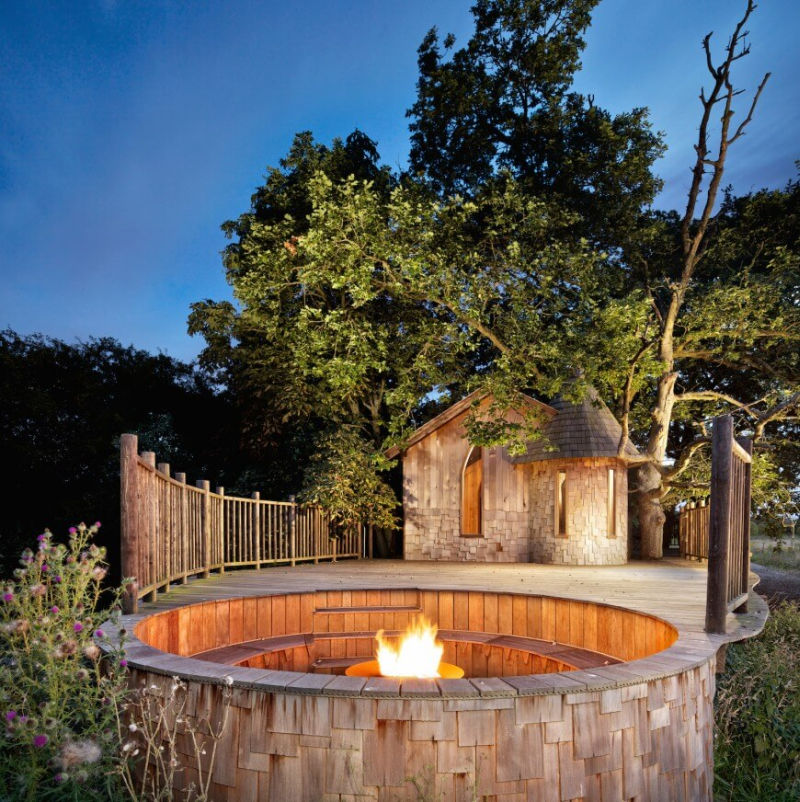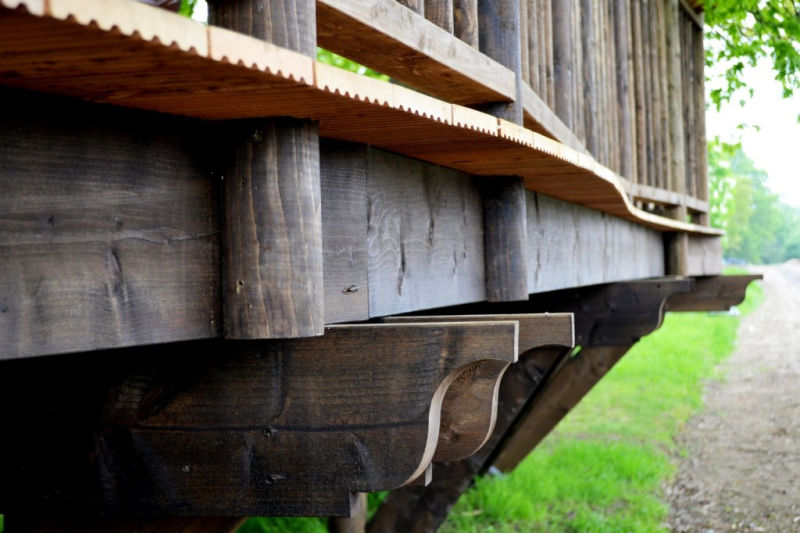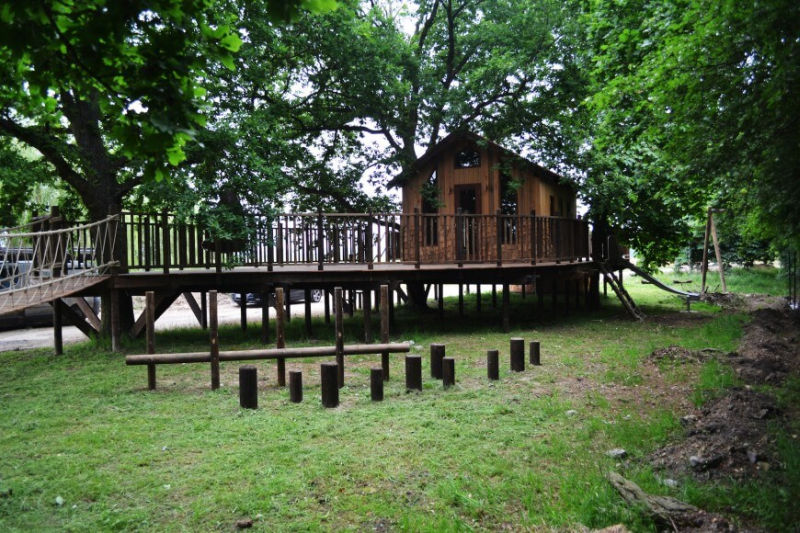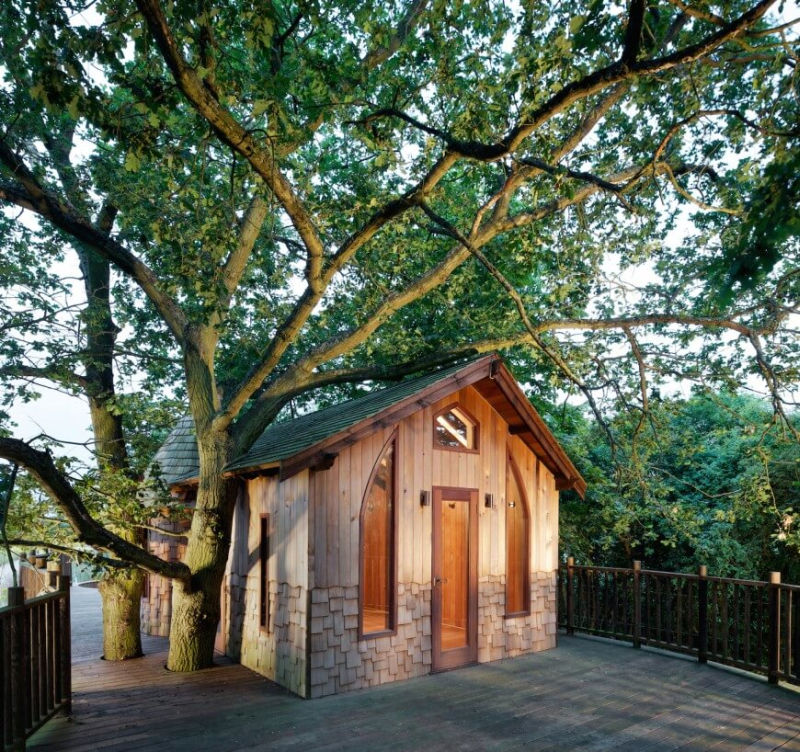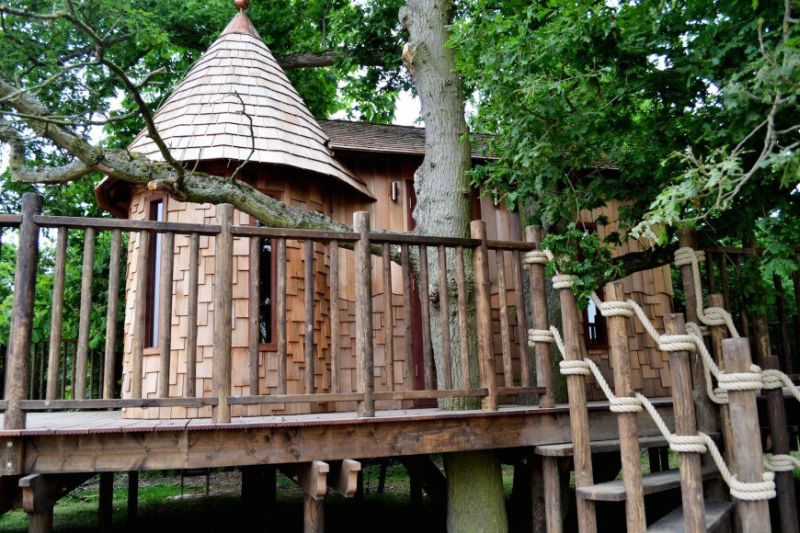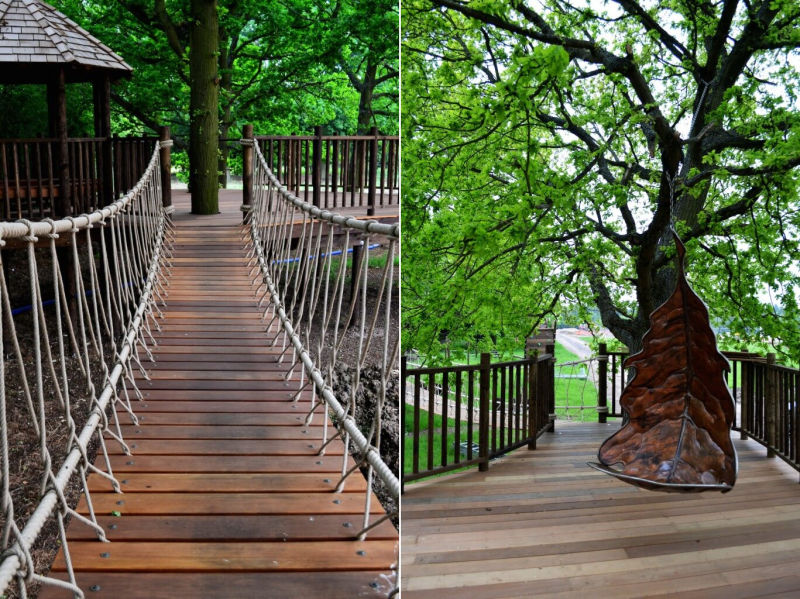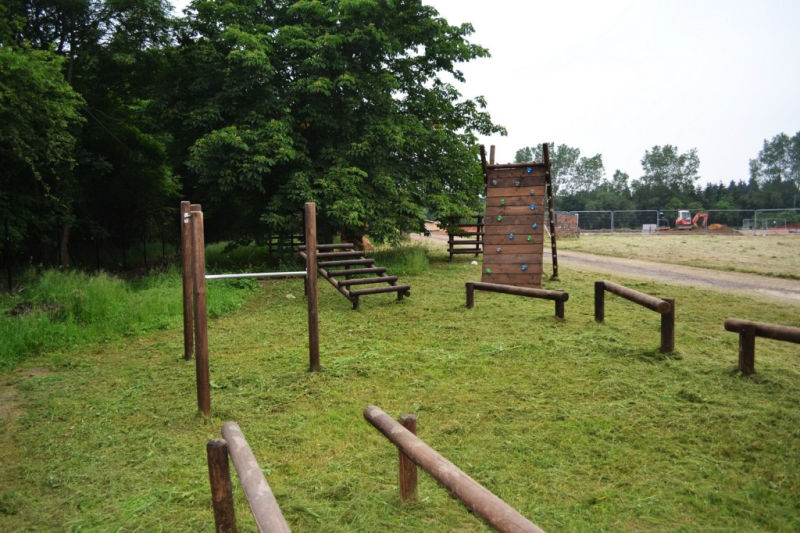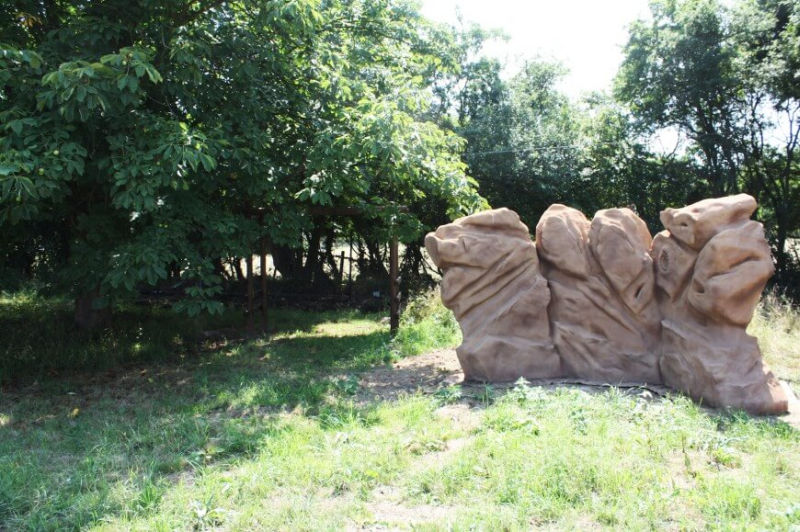 Via: HomeStratosphere