Cow has always been considered as a sacred animal in India. But every now and then we get to see incidents where they are abandoned by their owners, when they stop giving milk or when they suffer from other medical problems. These gentle bovines are then forced to live on the garbage that includes plastic, as a result they die a slow and grueling death.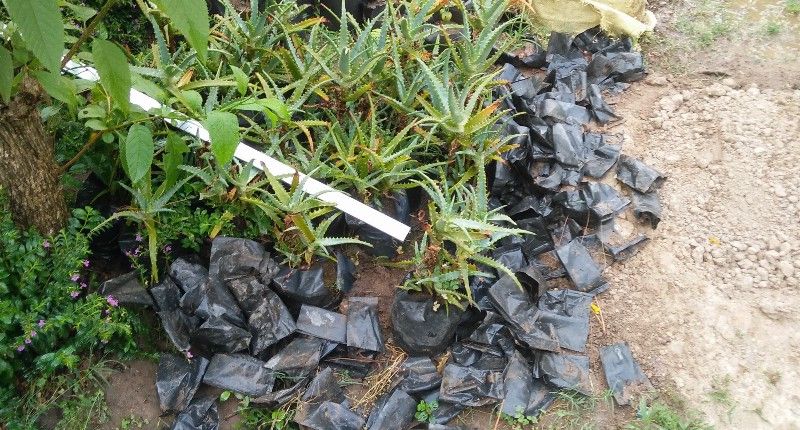 An initiative to preserve and serve such injured and homeless animals was taken-up here in India by a family, who bought a property near Daharamsala, Himachal Pradesh known as Peepal Farm in 2016. The family decided to make a shelter for accommodating such needy animals. Soon, their campaign was joined by some friends and locals.
Peepal Farm, as expected became a perfect destination for the ill-treated animals, as more and more cows started coming in. With so many cows around the dung was in plenty, eventually the family decided to discover ways to use this raw material to create something useful from it, and that's how the cow dung pots were born.
Cow dung pot is an innovative way for nurseries to grow saplings and they eliminate the need for plastic. These pots are completely biodegradable, natural and better for your garden too. They allow unrestricted root growth, and can be quickly and conveniently transplanted. They also reduces the transplanting shock, ensuring good and healthier germination of the saplings.
The procedure of making these pots is very easy, but of course you will need a compressing machine. All you need is cow dung (lot of it), crumble it down into little fragments and make sure there are no earthworms or other foreign elements like little gravels etc. trying to become a part of your pot.
Then place the sorted out cow dung into the squeezing chamber of the machine till the chamber is completely full with the dung. Now comes that part of the procedure where you'll have to show some determination, with your full strength lower down the compressor into the chamber to its full length.
Once the compressor has seen the entire squeezing chamber, slowly release it and your cow dung pod will starts to emerge out of the machine. Carefully, lift your innovation and hand it over to the sun light for at least 24 hours, before it becomes functional.
Peepal Farm, is selling these cow dung pots for ₹15 each, with the belief that it might reduce cow abandonment up to some level.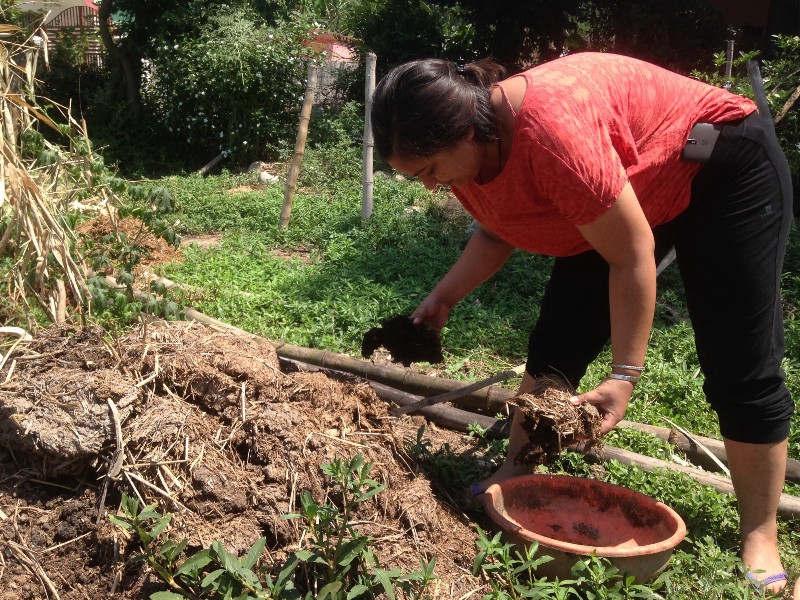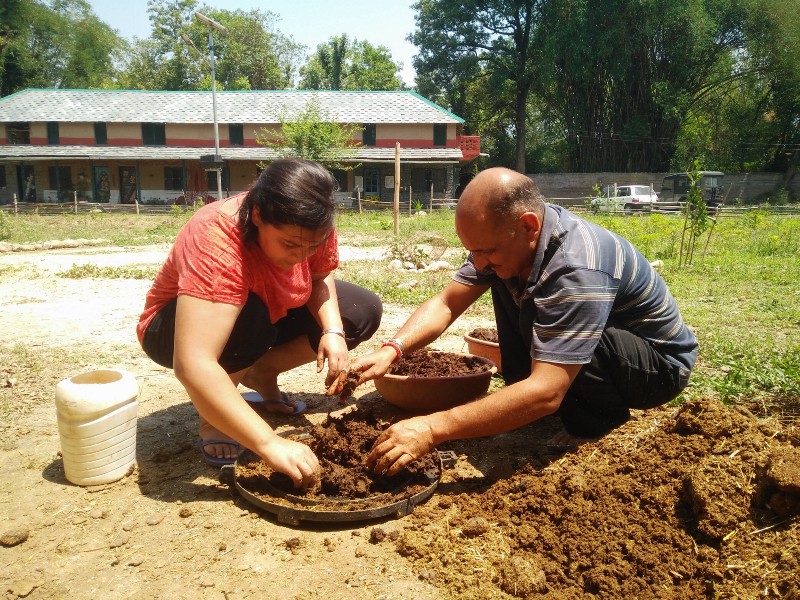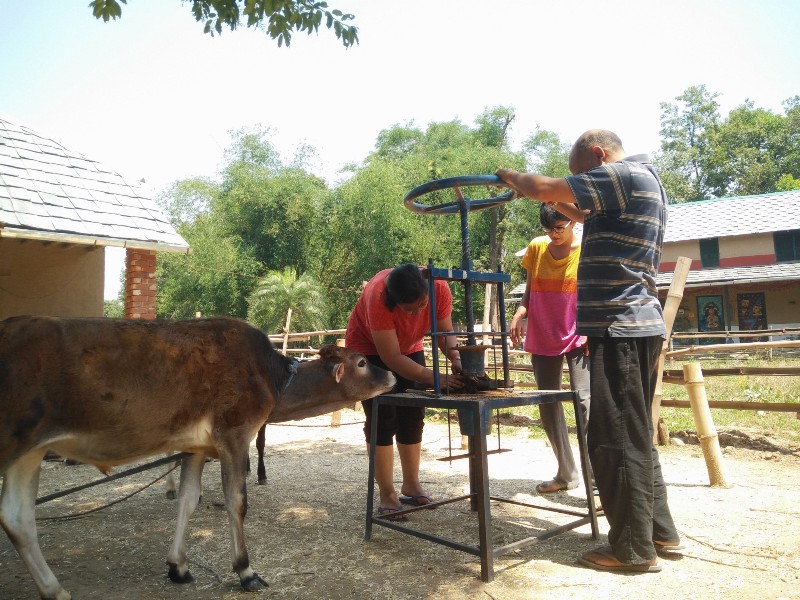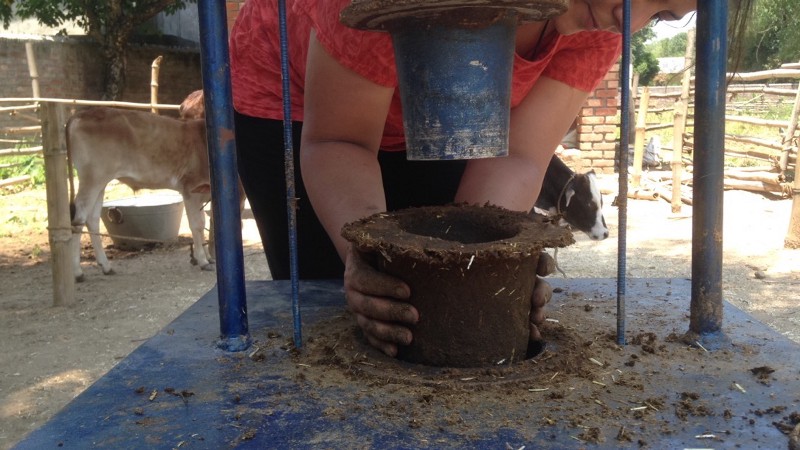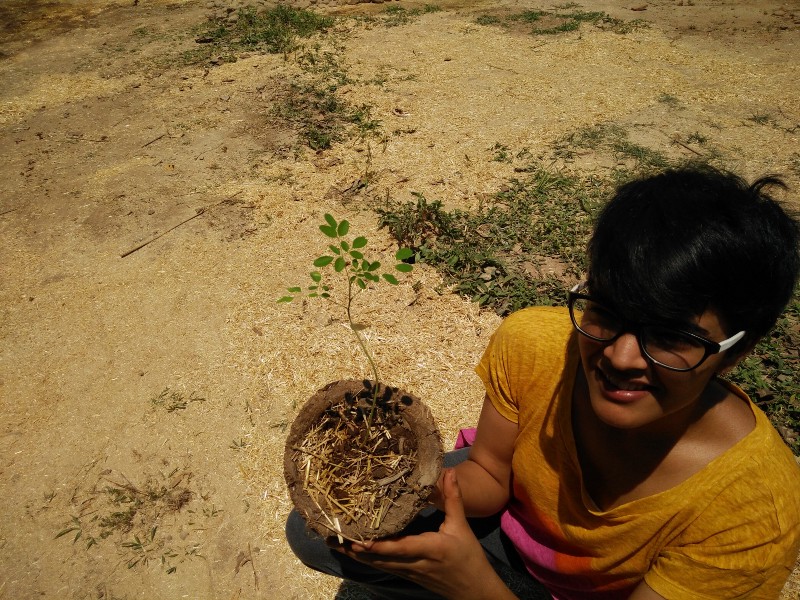 Via: TheBetterIndia