Nothing makes you feel cozy on a cold day like an open flame warming your home safely. Northern Elements has designed Kaffee – a contemporary coffee table and a real fireplace with integrated bioethanol burner that is decorative and ingenious. Ethanol is a clean-burning fuel, so it does not need a chimney or a flue. This will calm down your anxiety about harmful fumes tainting your indoor air quality. Liquid bioethanol is stored in a purpose-built tank, so no restrictive cables or gas connection attachments are required. Hence it can be placed just about anywhere.
Heat produced is dispersed through the top burner, ensuring that the flame does not conduct heat into the table or on the floor, so it's always safe to touch the Kaffee. Glass box is made of removable panels to create a display of glass or stone in your fire pit for extra styling. You can place this contemporary piece of furniture in your living room and enjoy the warmth of a fireplace in case you don't have one. Thanks to the safety features, this fireplace cum coffee table can be used in any space of your home without any worries. Also, it will blend perfectly with modern interiors of your home.
Measuring 44.5" length x 17.15" width x 9" height, 46 Ibs in weight this unique piece of furniture is available in three different finishes – Black, White and Overcast. Kaffee is up on Kickstarter for crowdfunding, and you can back it right now for $299.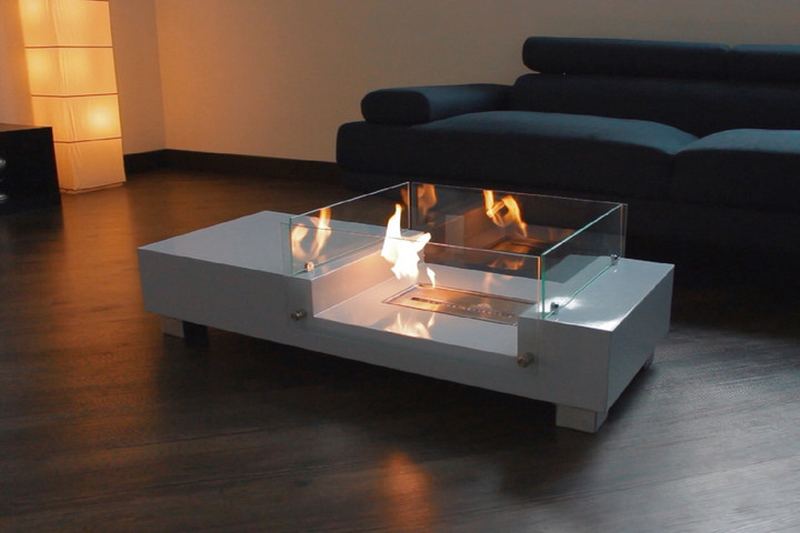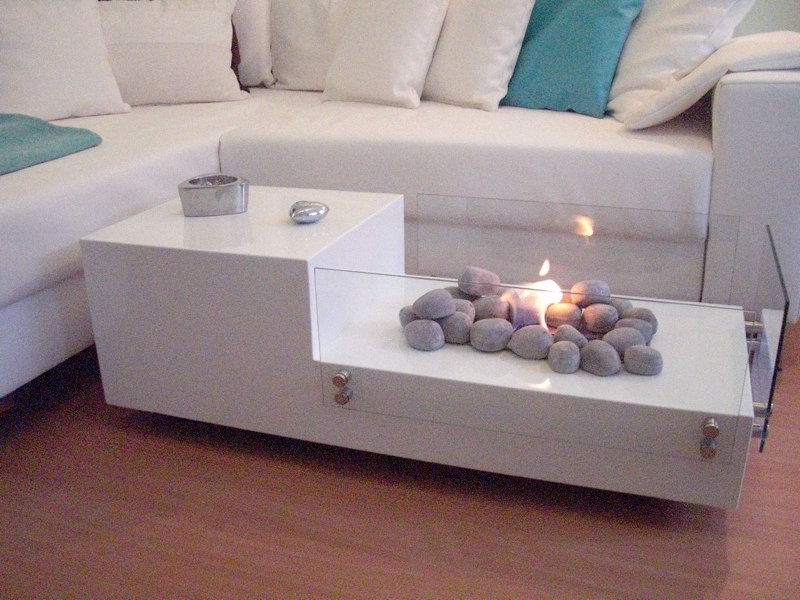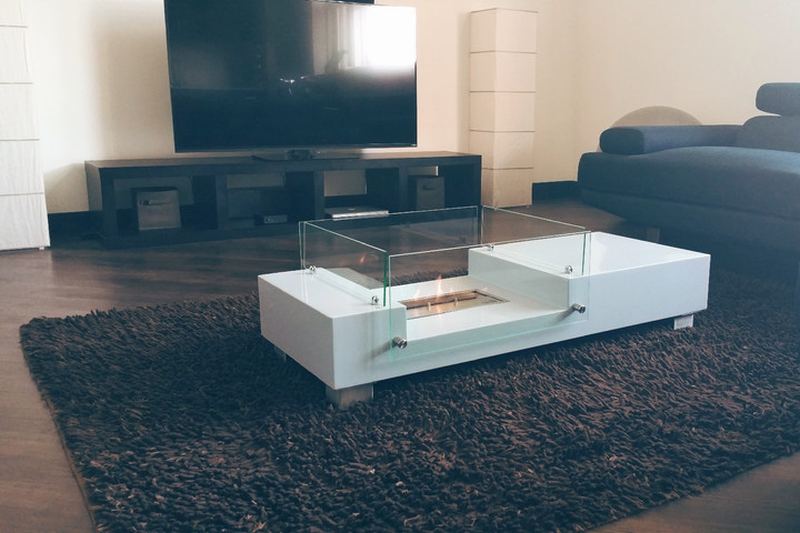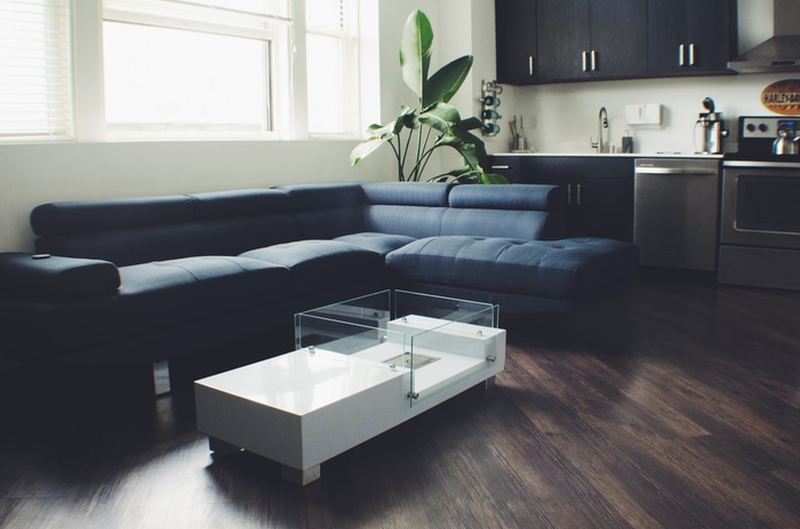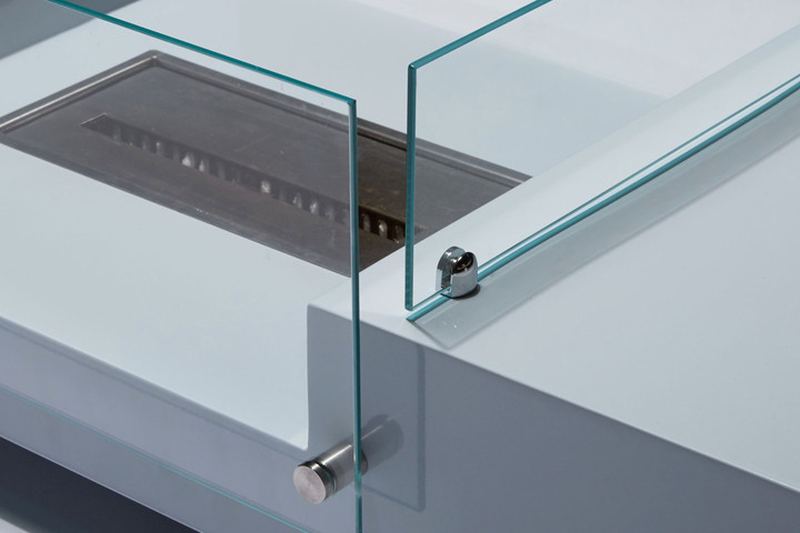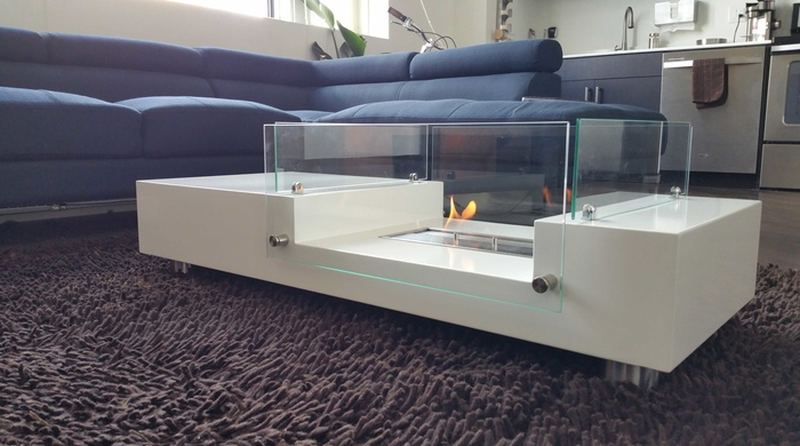 Via: DigitalTrends