Norway is already a home to the L198rdal Tunnel, the world's longest road tunnel that was built in1990s. Now, the country is planning to construct the world's first ship tunnel through Stad Peninsula, bypassing the most dangerous coast area in Norway.
The Stad Ship Tunnel will be 1700-meters long, 49-meters high and 36-meters wide. It will allow about 120 ships to travel under a mountain, avoiding the journey through the Stadhavet Sea that faces a number of storms throughout the year. Reportedly, the notoriously dangerous waters around the peninsula have witnessed the death of 33 seamen since the end of World War II.
Now to avoid more accidents in the sea, the Norwegian government has recently approved NOK 2.7 billion in funds for the Stad Ship Tunnel project. The Stad Ship tunnel will be located near the Norwegian towns of Teigen and Berstad.
According to the officials, the project has been planned to start in 2018 and around 7.5 million tons of sploded rock will be removed from the mountain to accomplish this large-scale project. The construction of the tunnel is estimated to complete in four years. However, the whole project may take around 12 years for completion. This means the ships will be able to pass through the tunnel only after 2029.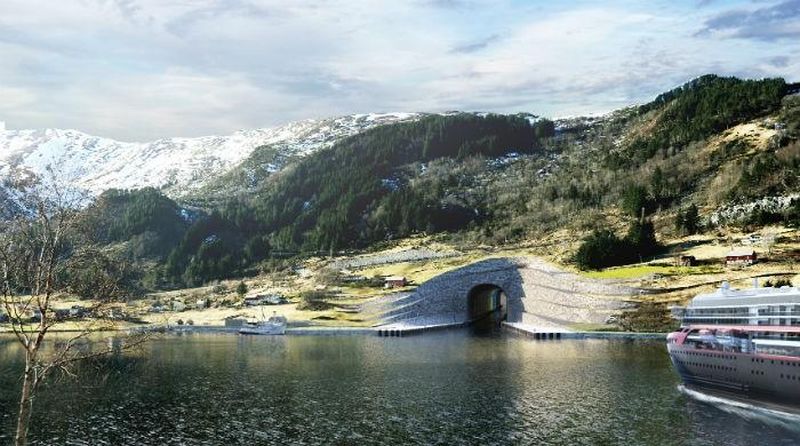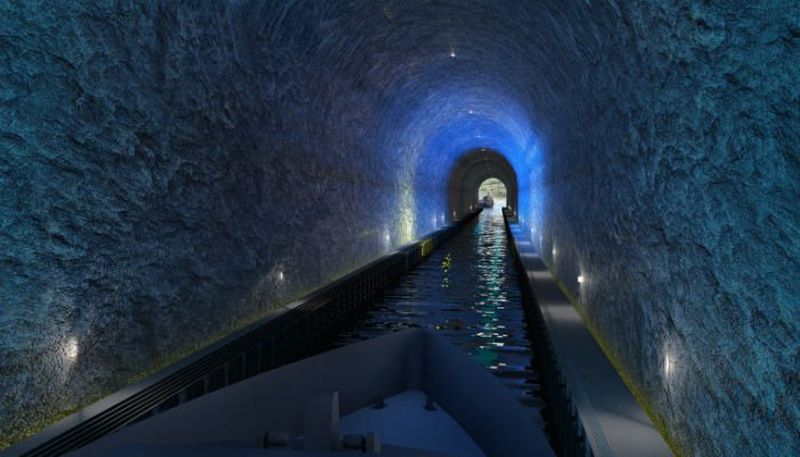 Via: BusinessInsider