It's almost Christmas and people are already gearing up to decorate their homes uniquely. One way to get you in the mood for holiday season is by decorating your interiors, and these candle holders are just right for the occasion. Just one look at the candle holders by Modern Mensch will make you want to own them right away to decorate your home this Christmas eve.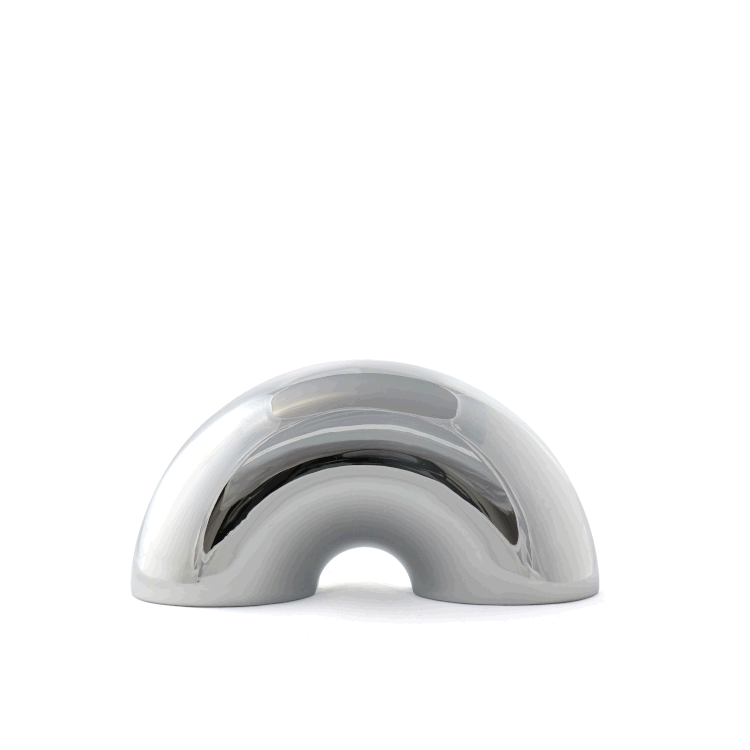 The Nosh Menorah Series is the result of a group effort between Modern Mensch and Lead Off Studio, a New York based company that deals with Industrial Design and Product Development consultancy. A small batch of this candelabrum series was created in 2016 before Hanukkah, and now it will be available for order in 2017.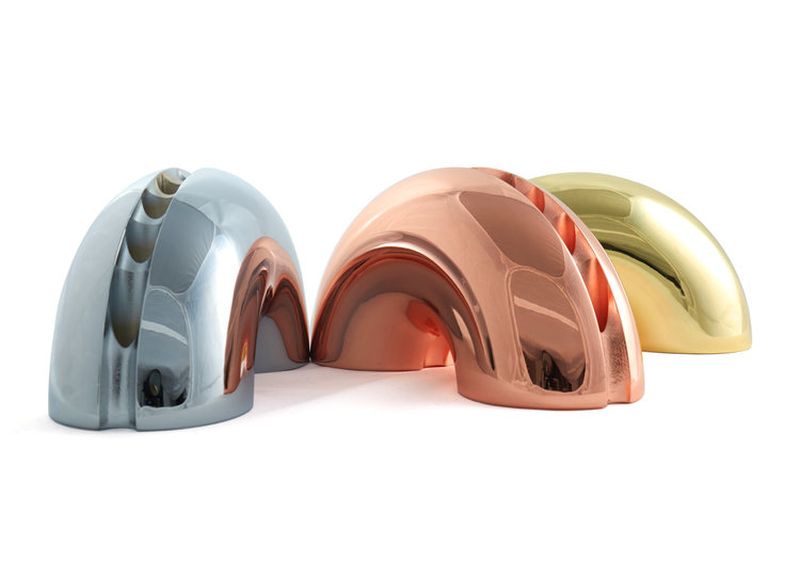 It consist of three lamp stands – Brass, Copper and Chrome. All of them are inspired by the Jewish cultural objects. Magnificent design of the candelabrum is an outcome of Jewish favorite bread roll – bagel.
Their metallic accent is perfect to add a sparkle to your home. Sturdy design of candelabrum can hold eight candles at a time, and their unique style makes them a focal point wherever you choose to display them. Since they require no electrical connection, they are very easy to install anywhere you want soft ambience.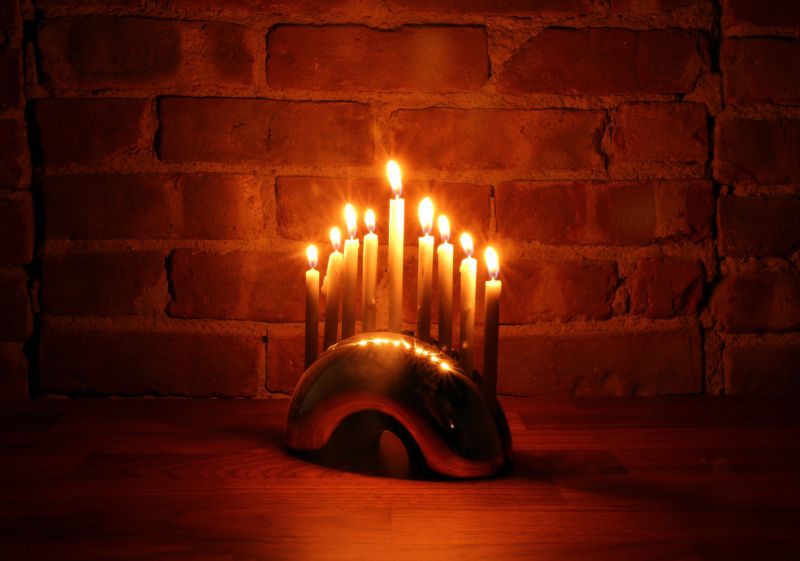 You can place them on the dining table, patio table, or any other surface as a beautiful centerpiece. With or without candles they will complement your room and home décor perfectly. In case you feel like having some romantic moments with your lover, they'll server the purpose very well. And not to forget they would look great in your bedroom too.
You don't have to be a Jewish to use these candle holders, as they will truly honor your religion, no matter what your faith is.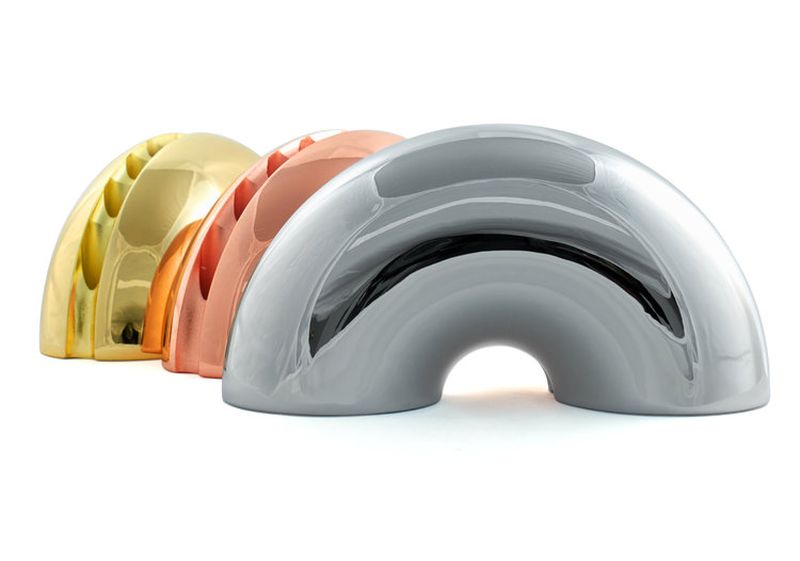 Via: NotCot