Although cassette tapes are simple things of past nowadays, but PAX Carved Wood is trying to bring back these retro audio devices in form of impressive furniture pieces. Dubbed as Cassette Tayble, the table is designed to make practical use of tapes in recent years.
It is handcrafted with birch hardwood and features a vinyl label, which is sealed and protected with a clear epoxy coating. The nostalgic cassette-shaped coffee table stands on same colored metal pin legs. Even wooden cup holders are included on the tabletop, along with 'tape' insides. Besides that, the tape-run can fold down to provide practical storage space for magazines, remote and other living room accessories.
This functional piece of furniture is a beautiful artwork from the past. In this digital era, there are different means of listing music but cassette still remains an important and popular part of the music industry's history. For those who still miss the times when they used to hear music from these devices, it is a perfect furniture to bring back old memories while putting it into practical use.
Furthermore, the furniture piece can also be customized as per the customer's preferences and requirements. For more information and price on request, you may visit the furniture maker's official website.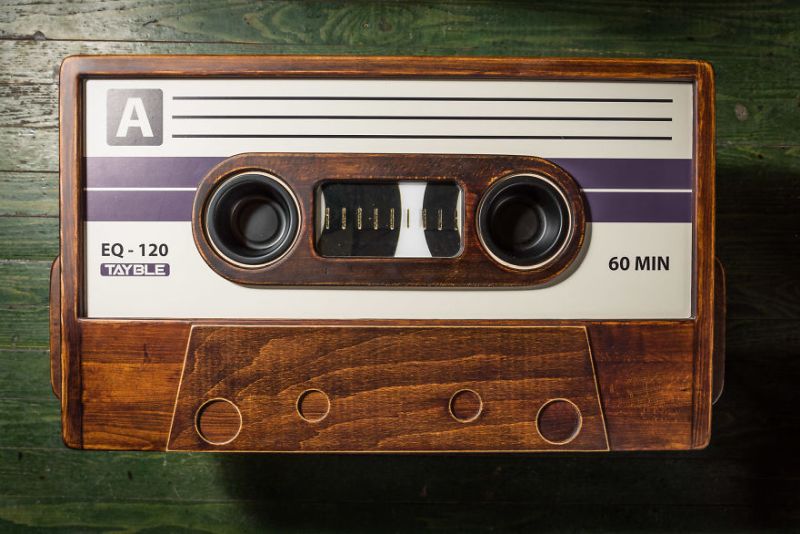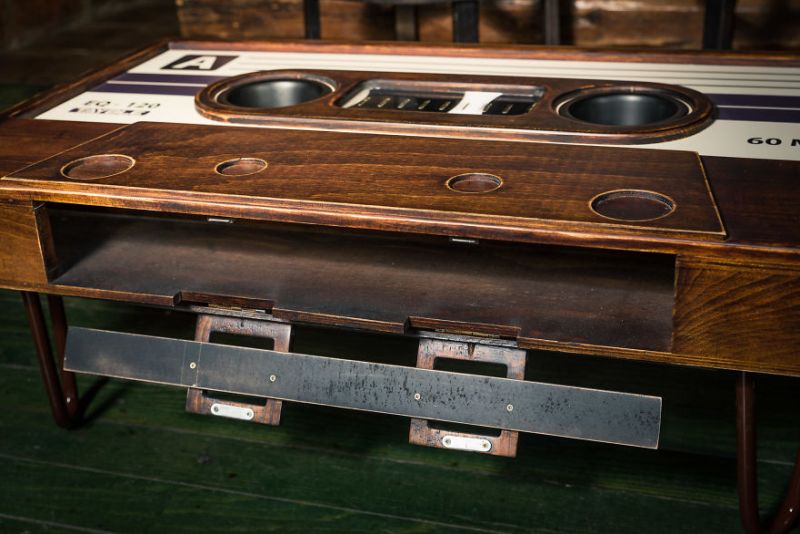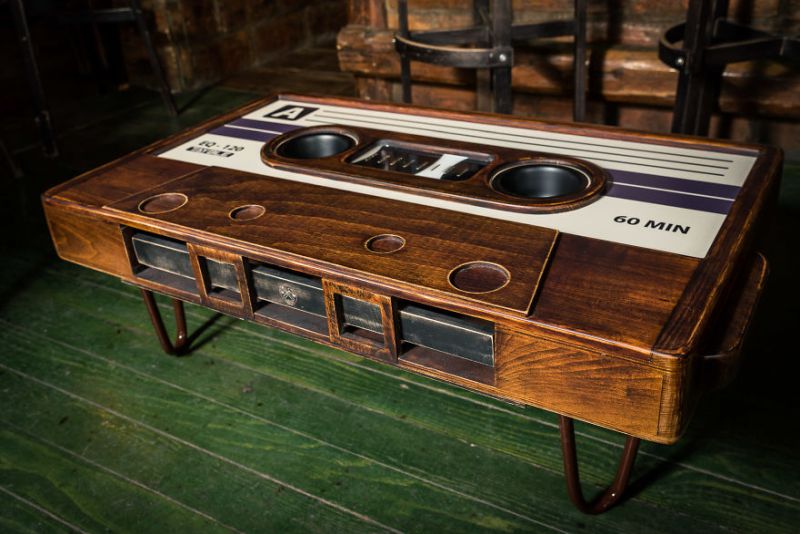 Via: BoredPanda