Use of cardboard for making cat homes, furniture or light fixtures has become popular over the past few years. This is because cardboard is recyclable, very portable and an adaptable material that creates eco-friendly structures without any need of additional tools. Living up to the idea of creating upcycled stuff, Dutch designer Joost van Bleiswijk has teamed up with design director Alrik Koudenburg to fabricate a unique cardboard office interior for Amsterdam-based advertising agency Nothing.
The entire office space within a white box apartment is built from super-versatile sheets of 15mm honeycomb cardboard. The designers have used "no glue, no screw" technique to support areas such as cabins, hall and waiting room. Apart from different sections of the office, the interior also features different things made from cardboard including desks, tables, bookshelves, pillars, stairs, columns and fence.
Due to the use of cardboard, the modular office has a future possibility to replace any damaged unit with ease. Even its interior design can be easily changed in the future, without extra breaking and reconstruction cost. Therefore, this impeccable sustainable office space will never go out of fashion.
For now, check out the images given below to find out more about its design and practical usage.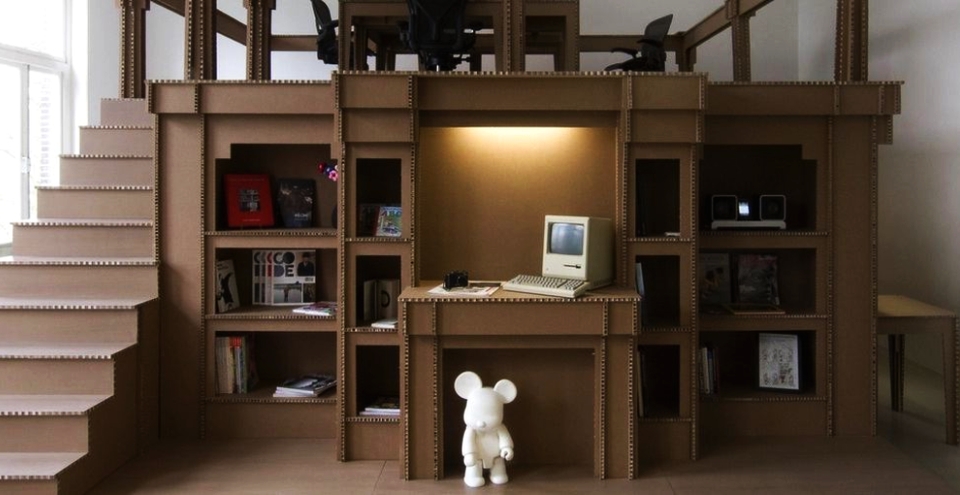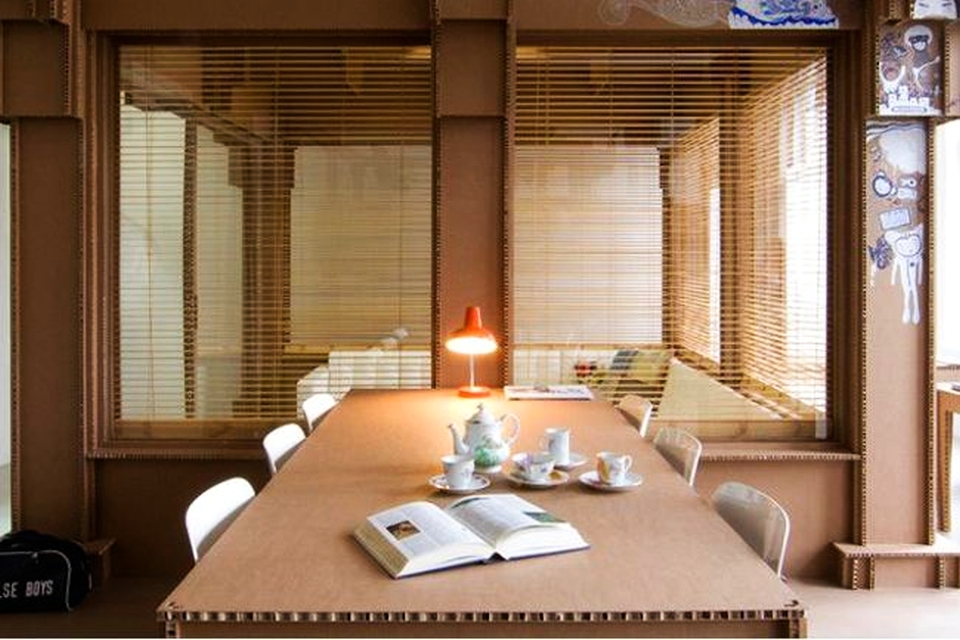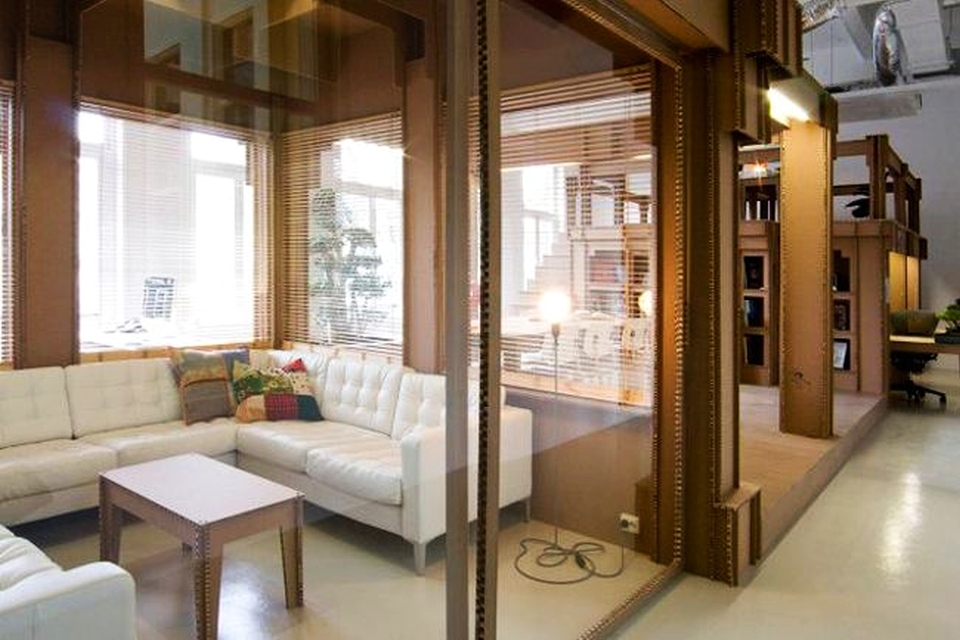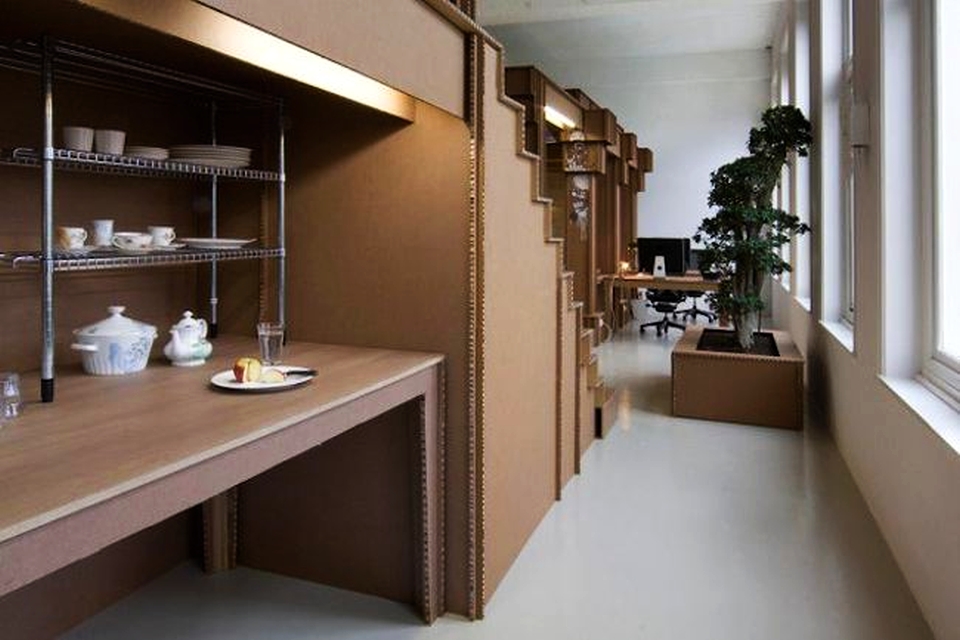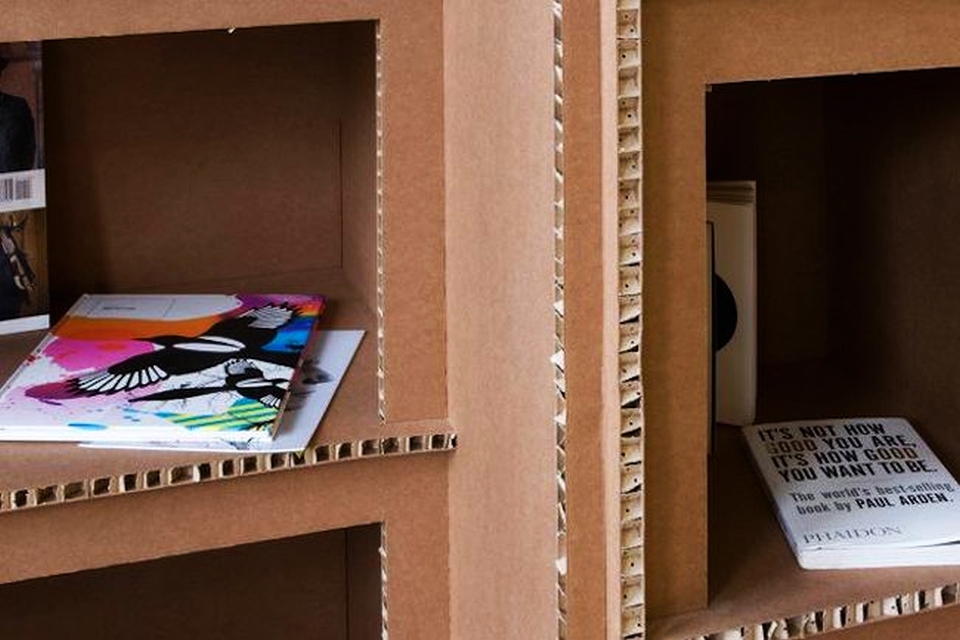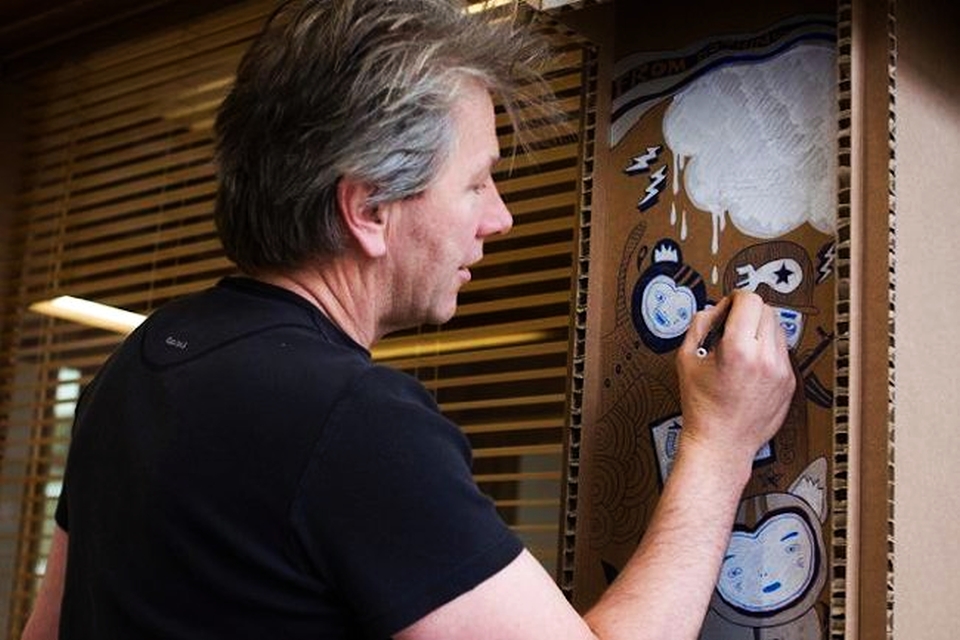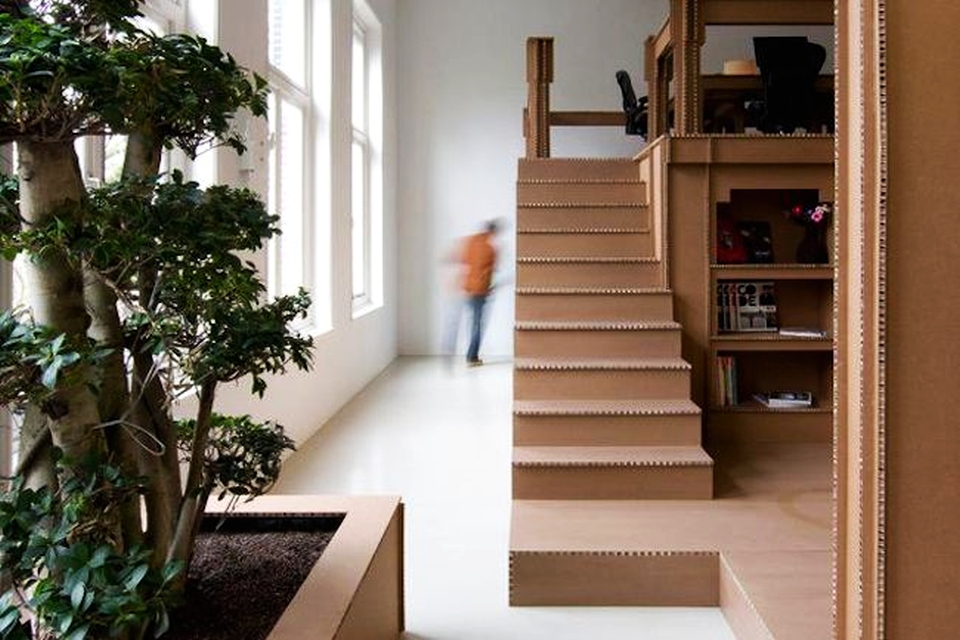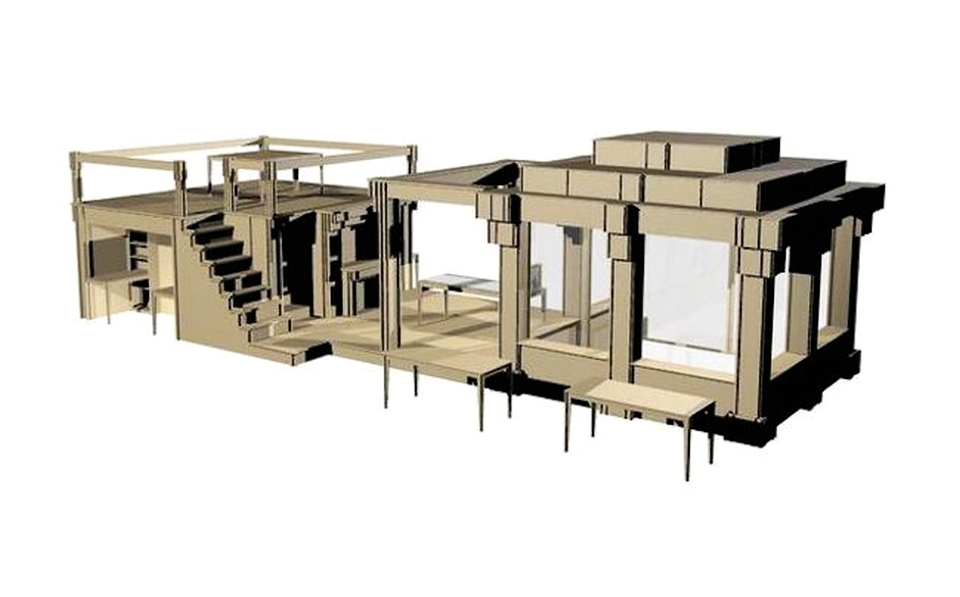 Via: Lostateminor