Dutch designer Simon Heijdens has created a responsive glass façade that reacts to sunlight and prevalent Greenwich Peninsula wind to turn interior of Now Gallery, London into a moving kaleidoscope of light and shadows. Heidens used Shade installation that is created using sheets of responsive film fixed over the glass surface. The responsive sheets includes near about 1920 triangular cells each programmed to react with the outside environment.
The installation on the glass responds to fluctuations of wind and sunlight from outside, changing geometric shapes of triangular patterns and making the interior livelier. However, at night the reverse happens because the interior light beaming out now forms the same light movements on exterior glass walls as well, thus turning into a unique lighthouse within the area.
Interior of the gallery looks absolutely stunning during daytime with this clever manipulation of natural resources. This amazing work will definitely keep visitors more engaged in the interior rather than art displayed inside the gallery. The installation at Now Gallery has been creating amazing visual impact since September 19 and will remain until December 19 of this year; you can visit the place before that to experience playful effects of nature on interior.
Although, this artistic work is presented at a public gallery but after looking at the striking kaleidoscopic effect you'd surely want to install the same pattern in your home as well.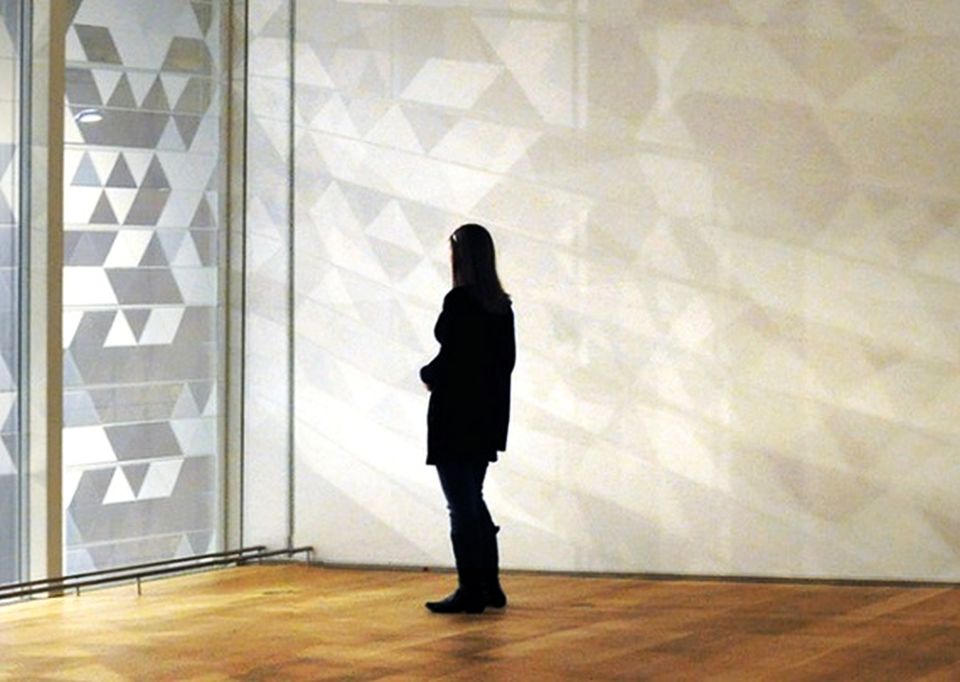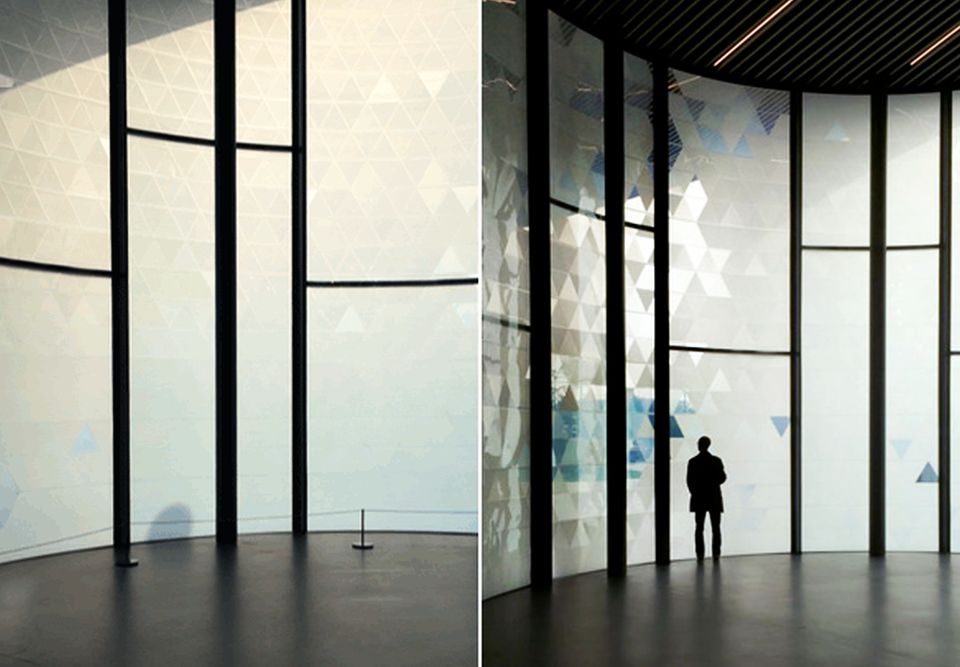 Via: Telegraph