German creative studio NPIRE has come up with a cool way to divide the kitchen and hallway in their Hamburg office. Instead of putting up quick plasterboard wall, like most offices would do, the creative team used colorful 55,000 LEGO pieces to formulate a playful wall to hide kitchen chaos from main area of the office.
The construction of this striking 2.8-meter high and 3-meter wide pixilated wall took almost a year for completion. Staff at NPIRE used few reclaimed LEGO bricks and mixed them with 80 new packs to create something eye-catching and functional at the same time.
These LEGO pieces have given flexibility to the employees to assemble or disassemble the wall without damaging any other area of their rented office. Moreover, the pixilated room divider can be rebuilt elsewhere for any other project. It is an ingenious way to partition any interior space leaving no traces of breakage, in case you want to dismantle and relocate the wall.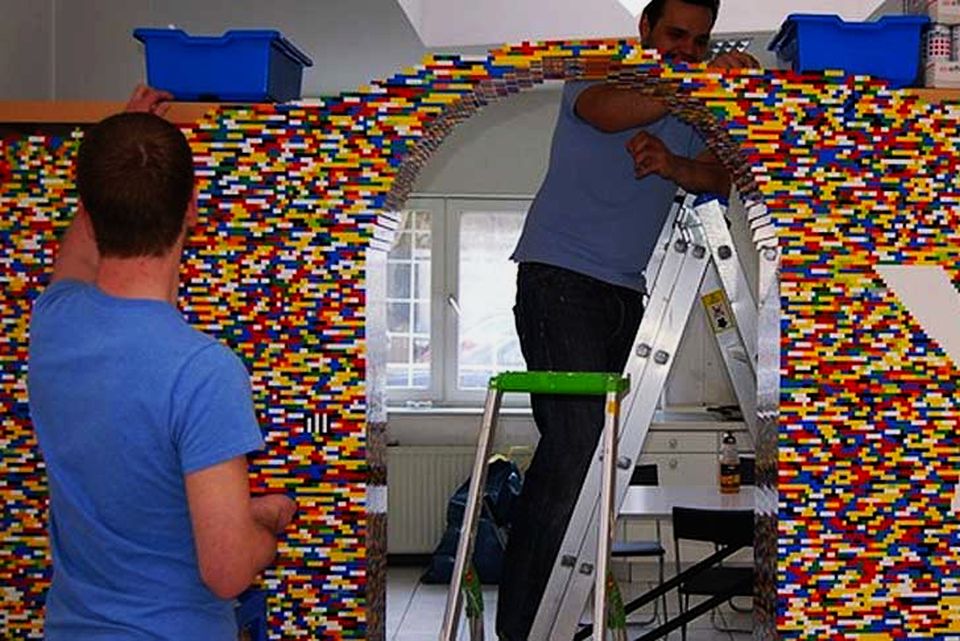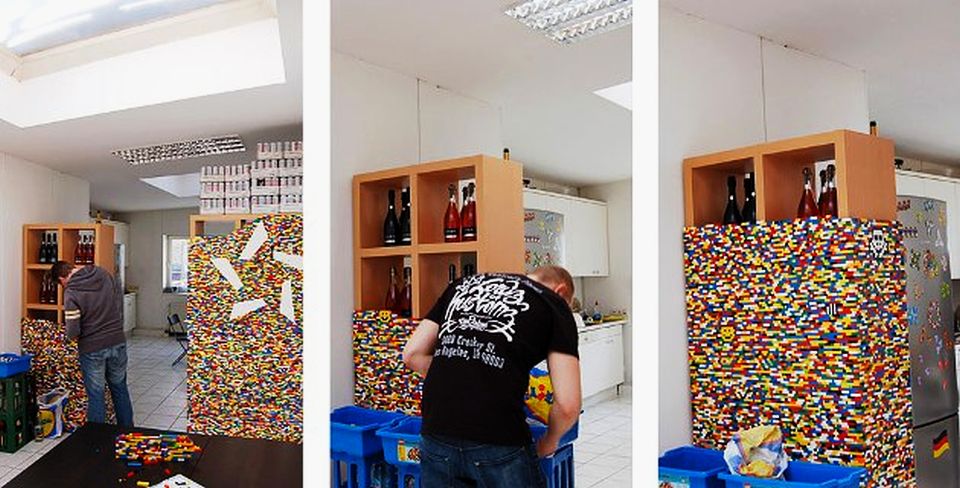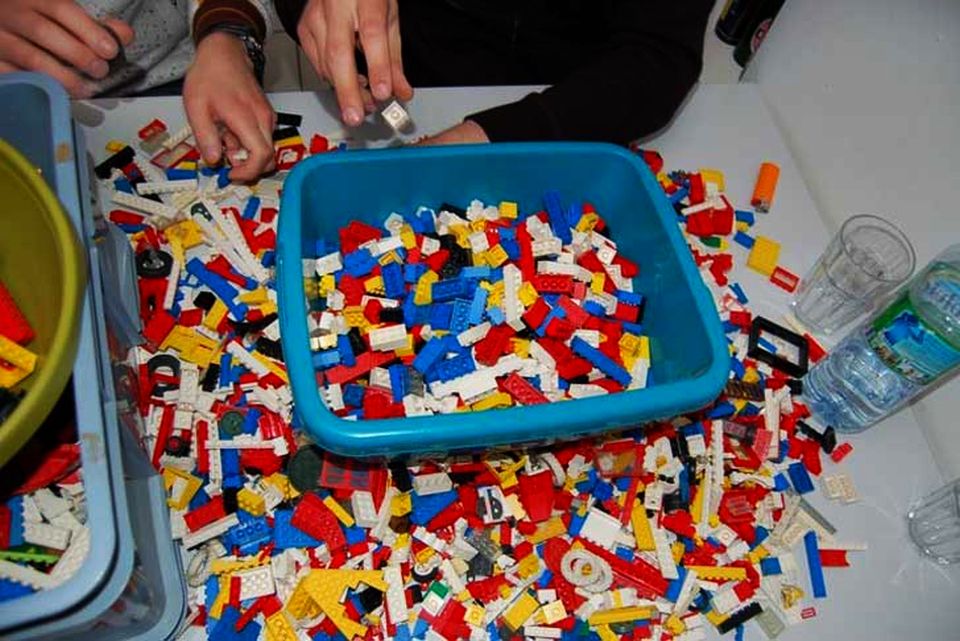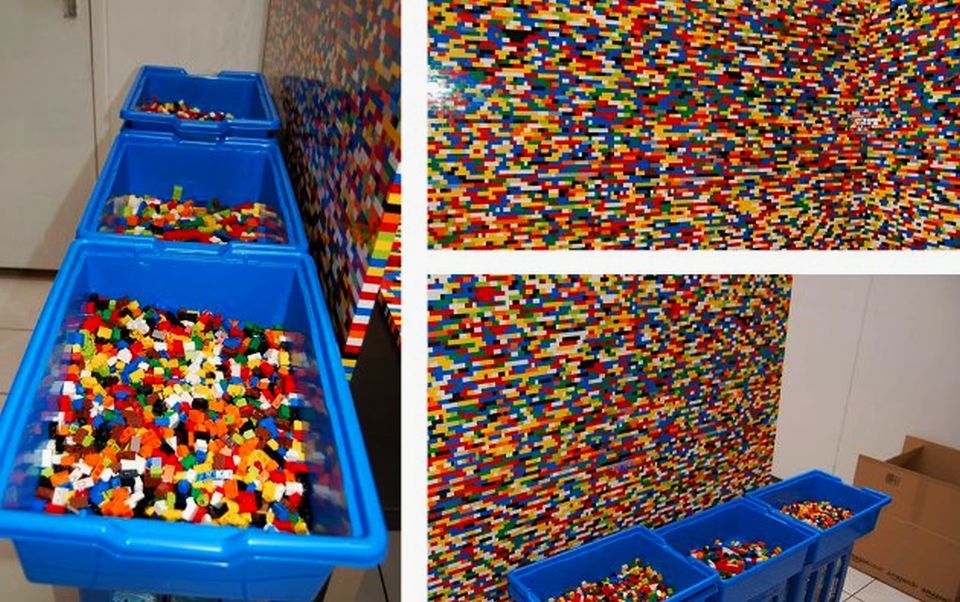 Credit: HypeBeast