No. 14 chair by Michael Thonet is one of the most famous chair that was introduced to general public in 1859. Also known as Bistro Chair, the No. 14 chair made using steam-bending technology was one of the bestselling chairs ever made. And to pay homage to such a marvelous design and creation, Turin-based design Studio Nucleo has casted the chair in resin.
An addition to their series named 'Souvenir of the last century'; it is a collection of memories upcycled into a new physical form. The team consisting of collective artists and designers has creatively mummified the fragments from past and mixed it with  some physical presence.
Imagined for Ammann Gallery, the team that is active in contemporary art, design and architectural fields; has previously mummified a ladder and stool. Also they have mummified the latest additions including a wooden bench, console and Thonet Chair. Resembling blocks of marble and cracked pieces of ice, the discarded material collected from different eras submerged in a hardened liquid polymer.
Created with the aim to preserve and reinterpret the handmade crafts from the past, according to Gallery owner;

Nucleo team preserve old pieces of furniture from around the world and make them the inner life of the new pieces.
A collection that pays homage to age-old craft and creation, the it not only preserves memories for the coming generation, but transforms functional pieces into a work of art.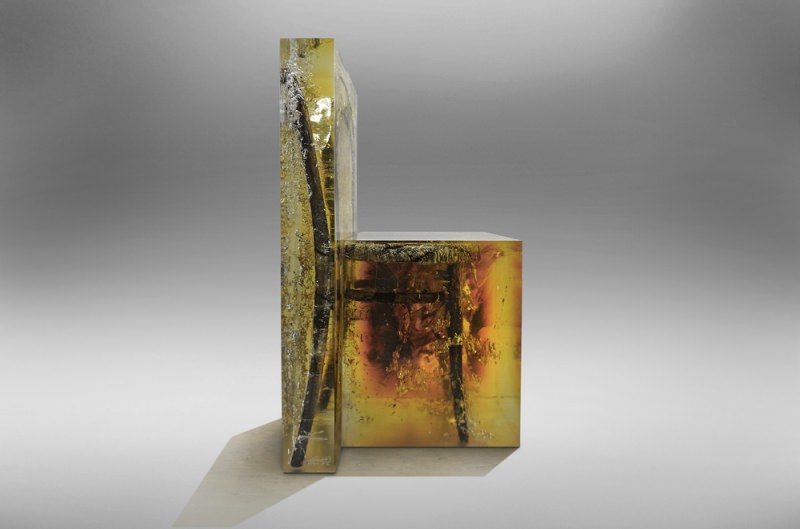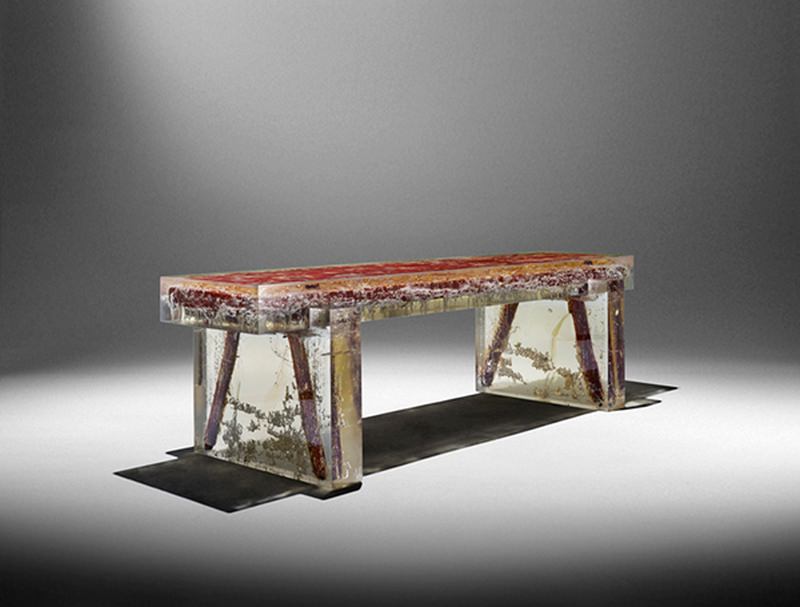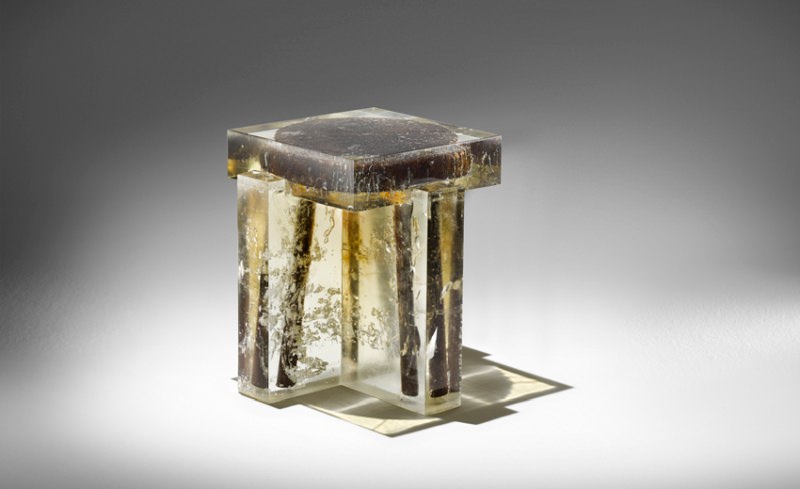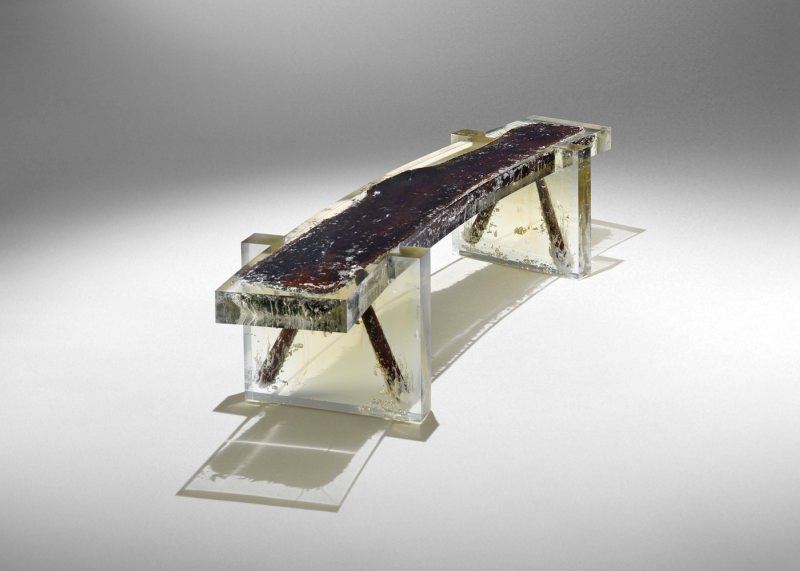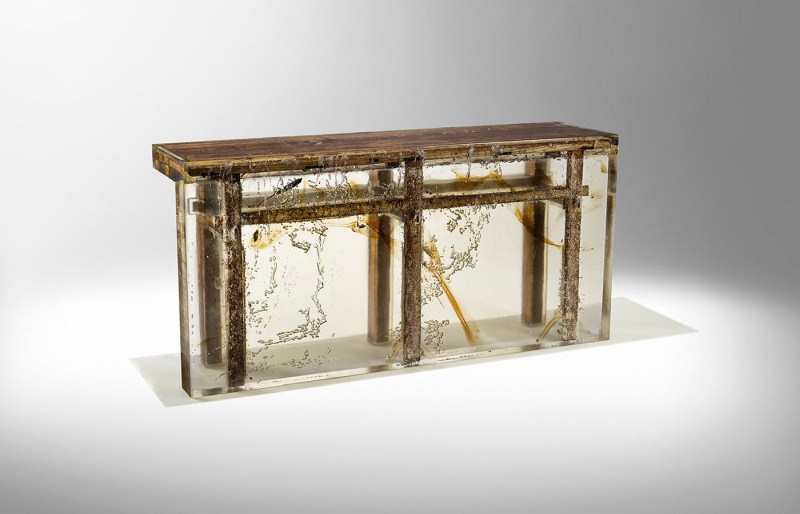 Via: Dezeen