Nutella, an Italian sweetened hazelnut chocolate spread, not only tastes good also acts as an evil temptress. So, to secure the spread at home from sweet-toothed thieves, German designer Daniel Schobloch has invented an acrylic lock that keeps Nutella jar safe.
Started as a joke between two friends, Schobloch got the innovative idea of saving Nutella from unwanted attacks of family members by making a lock that fits on top of Nutella jar. As the word got out about the invention and demand for jar lock increased, Schobloch decided to offer their device on eBay. The €9.99 (approx. $11.27) device consists of an acrylic frame and padlock which prevents the lid from opening once locked.
Being an instant hit among masses, Schobloch patented and branded his lock to provide his clients a genuine nutella lock that comes with two keys. The lock not only helps parents keep their kids from stealing spreads but also keep a tab on temptation diabetics' temptation of eating sugar content.
The nutella jar lock is currently available in limited quantity after selling more than 1,000 units online. If you are one of those who wants to stop the Nutella crime, book your piece at eBay before your luck runs out.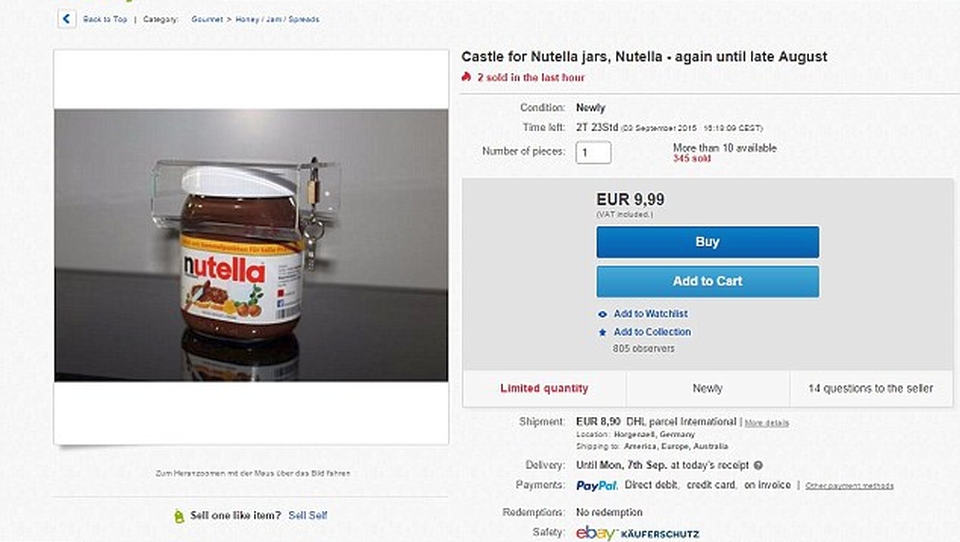 Via: Mashable