Tables are the centerpiece of every kitchen or dining-room, often commanding the whole room with its colors, materials and design. And, we have always made sure that you never run out of options, when choosing the right one for your interiors. So, which table would you pick to match your home design? Out of the numerous varieties available in the market, we think a wooden coffee table truly is an eye-catching furniture piece.
If you're looking for a something unique, have a look at this live edge coffee table, which looks spectacular due to unharmed edges decked in modern style. Since, we know what exactly you're looking for, here's this amazing Oasis Coffee Table designed by Live Edge Design. This stunning live edge table is made from reclaimed wood material to match well with the interiors and become a pleasing retreat for eyes.
Also Read: This Coffee Table Illuminates and resemble the ocean floor
The coffee table is carved from solid Western BigLeaf Maple, repleted with rich coloring and grain details. It also includes succulents, which are inset into the coffee table top to give it a more natural look. The base of this live edge table is brushed in aluminium, giving it an antique and polished appearance.
The Kiln is dried out to perfection, helping it retain its original shape and color in your home's humidity. The coffee table is durable with commercial grade finish and requires easy care; all you need is to take a damp cloth, and wipe the table leaving it spotless.
A unique coffee table is an effective focal point for any living space, and Oasis live edge coffee table is well crafted, and takes your decor to a whole new level. It is made in Canada, and the dimensions are: 33″ L x 30″ W x 16.5″ H.
You can buy it right away from the official website at CAD $2,500 (approx. US$2,022).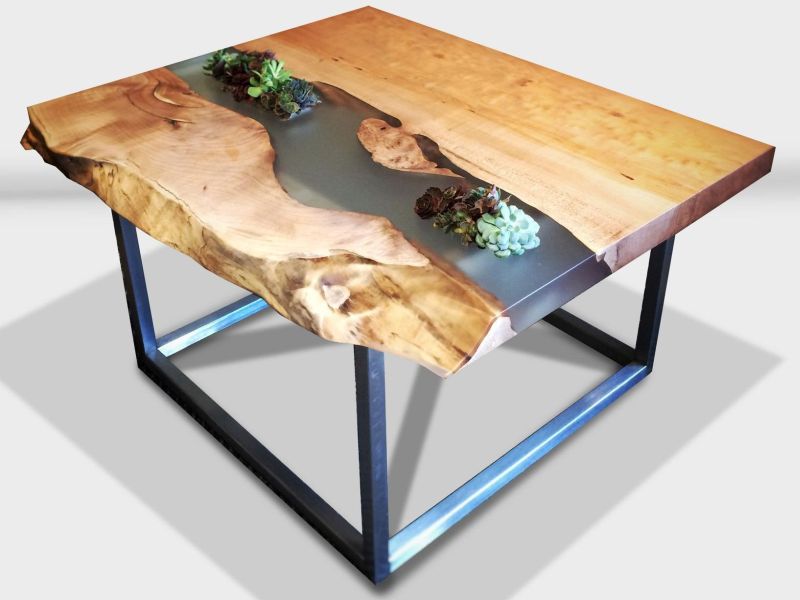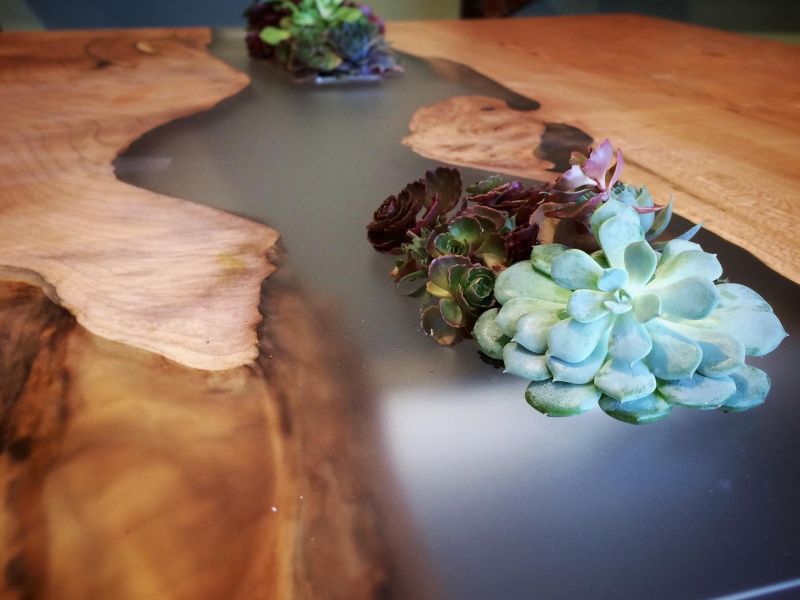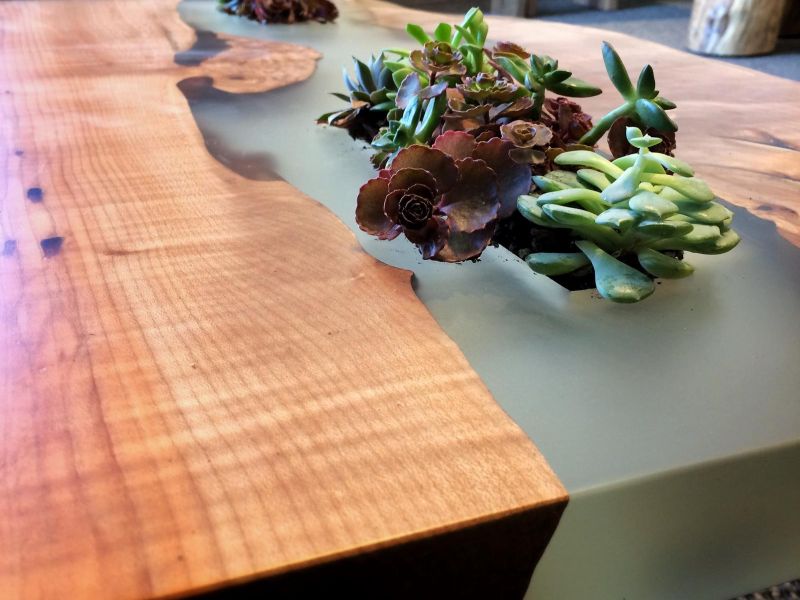 Source: LiveEdgeDesign