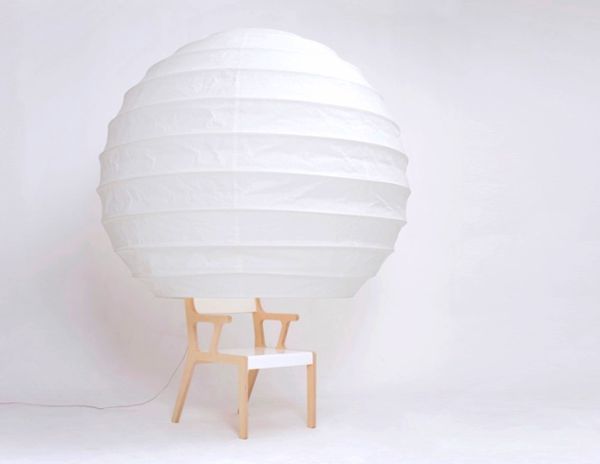 What is more relaxing than curling up with a good book in a quiet and relaxing area that helps you in escaping from your everyday schedule. For acquiring a combination of a quiet and private place in your home, a comfortable seat and enormous light are the basic requirements for creating a peaceful reading nook in your apartment. But, it is difficult to get all of these in one place at the same time. However, this reading den, dubbed Object O, provides you the perfect placid space for reading.

Object O is a whimsical reading nook created by South Korean designer Seung Yong Song. While designing every object, he looks for the potential possibilities of that object beyond just a typical form of furniture. He has visioned a simple chair to serve as a comfy reading nook, instead of just providing a comfortable seating space. To create his design, he simply has made a huge foldable lampshade above the chair, to form a private and cozy space for reading just like an inverted  bird's nest.  It is made of white birch to make a comfortable chair, which is tucked inside a giant lampshade made of Korean biodegradable paper. You can unfold the lampshade anytime you want a bit of solitude from the busy world around you. The lampshade measuring 1800 x 1800 x 2200 mm is further coated with UV gloss paint to give it a beautiful and shiny finish.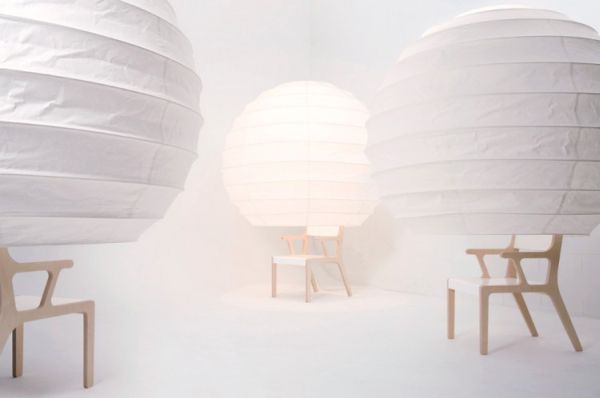 Object O is a part of the Object Collection from the Korean designer, which is a series of chairs designed to perform a multitude of functions like climbing, storing, hiding and a lot more.