The 5,300-square-feet oceanfront home, called the Floating Glass House, in South Laguna Beach, California has been listed on the market for $14.9 million. Hiding from the street, this circular building hangs on a cliff above a white sandy beach, overlooking the panoramic view of the Pacific Ocean.
The three-story home features disappearing floor-to-ceiling glass walls that will let the potential inhabitants feel close to nature. There are premium fixtures and custom finishes throughout the house to make it as comfortable as possible for the homeowner. Moreover, there is a private staircase that goes straight to the beach below.
The floating home includes four bedrooms and five bathrooms and has varying staircases to access each level. The master bedroom has 180-degree views, hence, appears to be hovering above the ocean. Other facilities that are present in this luxury home are gourmet Gaggenau kitchen, office space, meditation area, recreational room, and family room (with fireplace).
Another highlight of this stunning home is its stunning auto gallery, where the owner's car can be displayed as a centerpiece in the living area. In the images given below, you can see a bright yellow McLaren P1 being showcased on the platform (however, McLaren is not part of the deal).
The guests can enter the house from the street into a subterranean parking area. In the basement, there is the garage area to park all the cars. Any of the owner's desired car can hydraulically be lifted up to the living room. From the garage area, a tunnel connects to the main parcel through an easement between two neighboring homes.
It is surely a wonderful luxury home that's likely to attract nature lovers, who absolutely adores the oceanic views. According to the property records, the venture capitalist and high-tech pioneer Larry Blair owns the home. The listing agents for the property are Sean Stanfield and Seth Nelson of HOM Sotheby's International Realty. You may get in touch with them if you're interested in buying this gorgeous oceanfront house.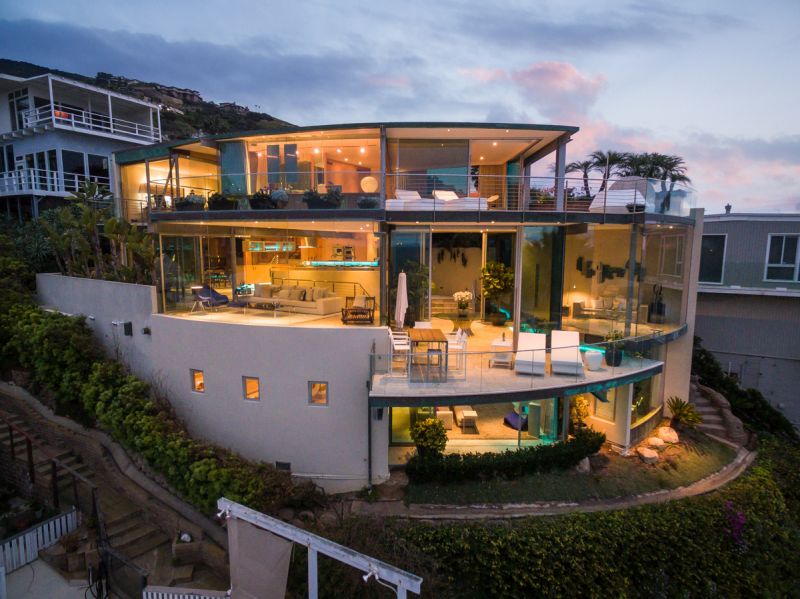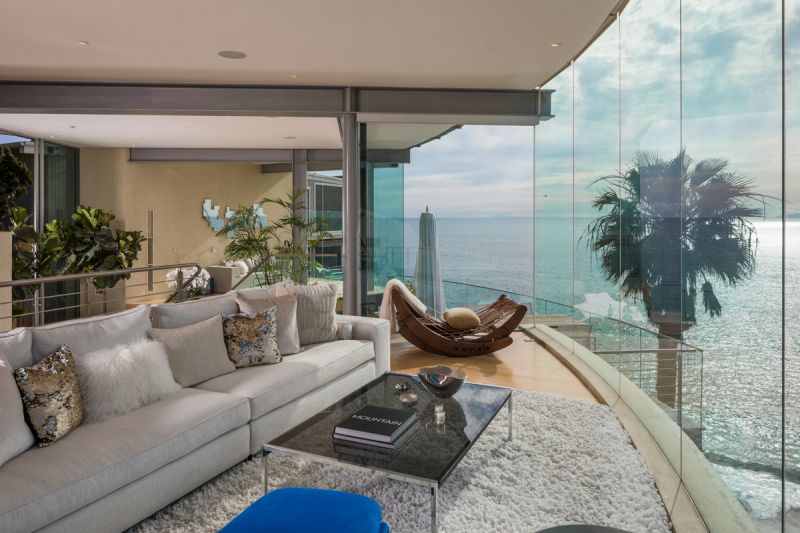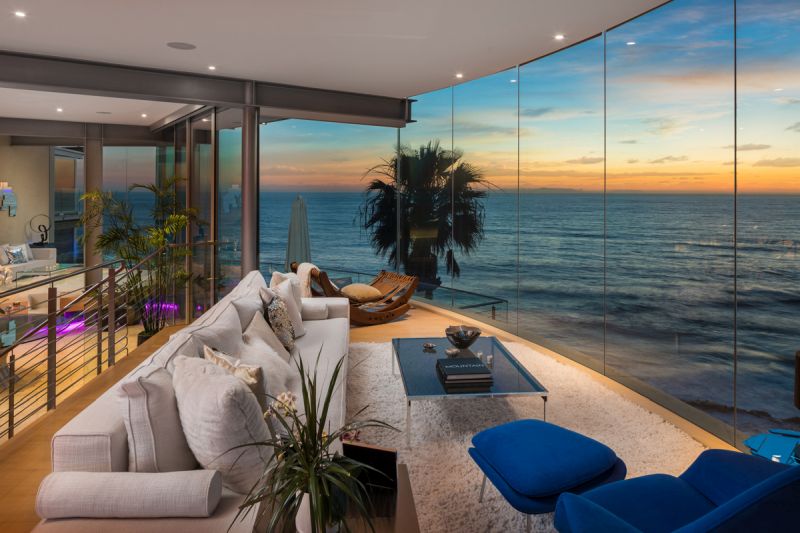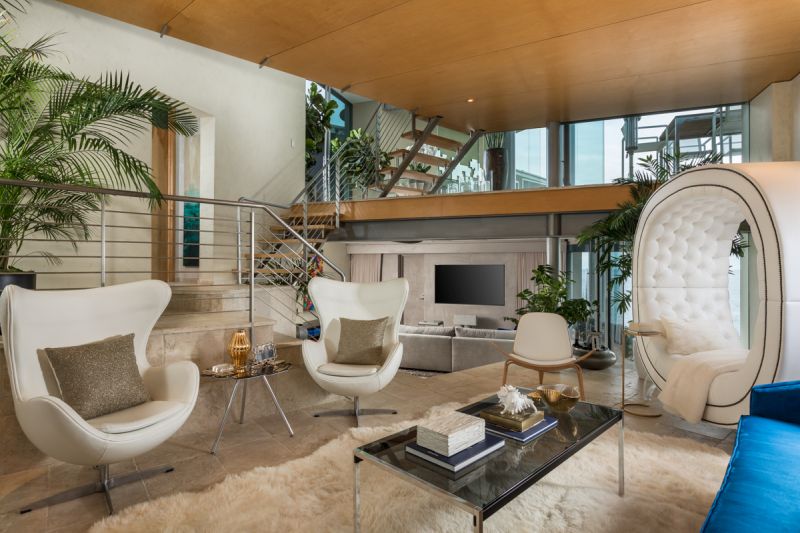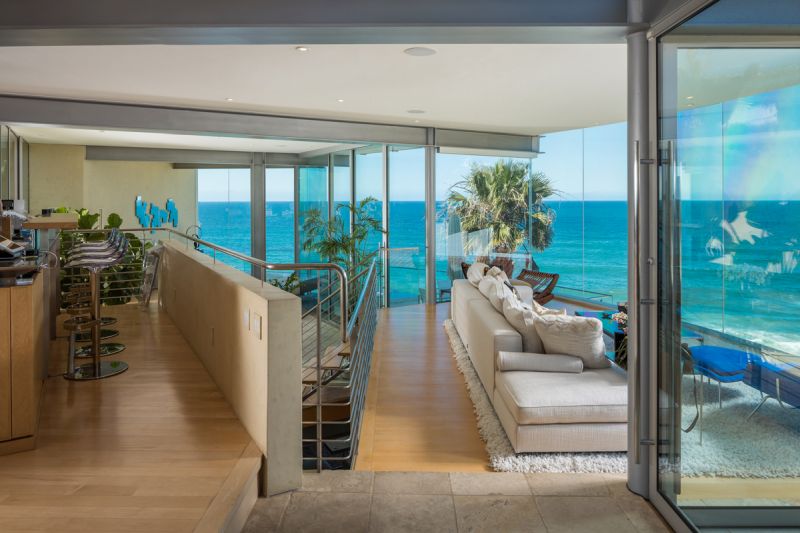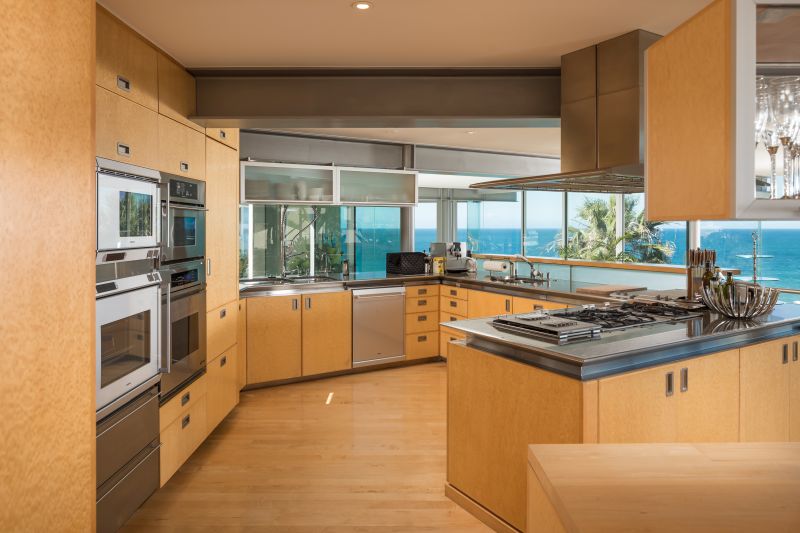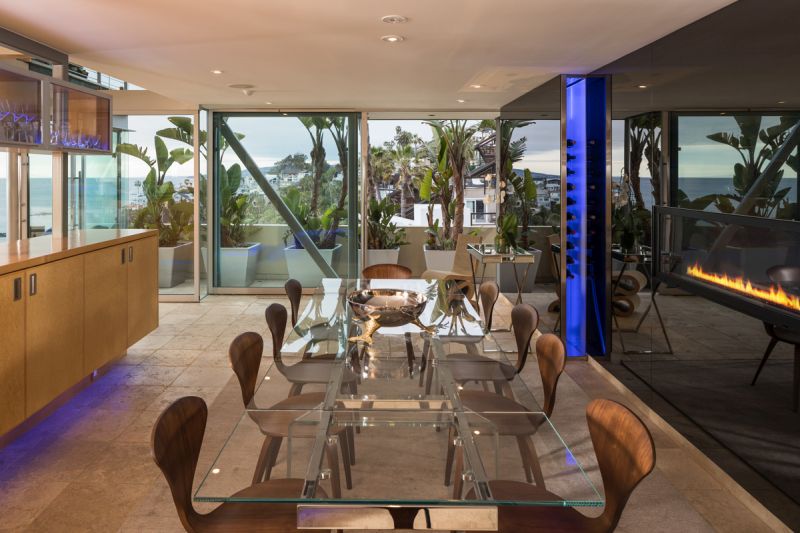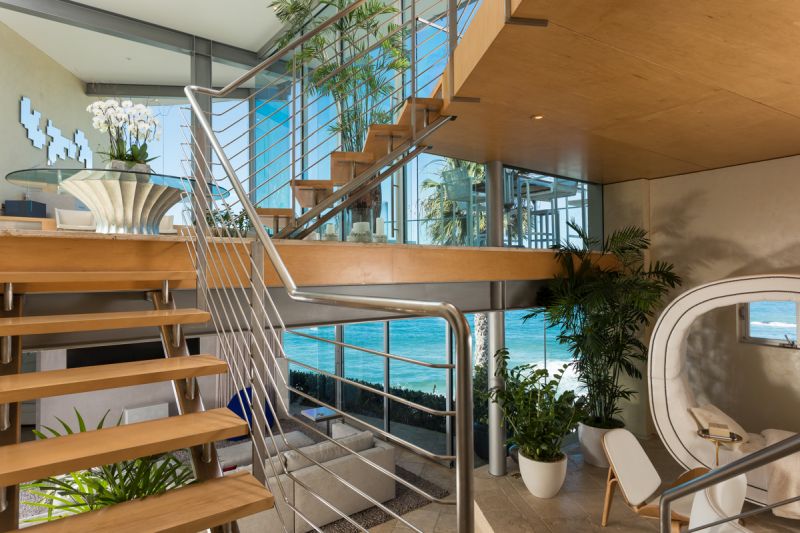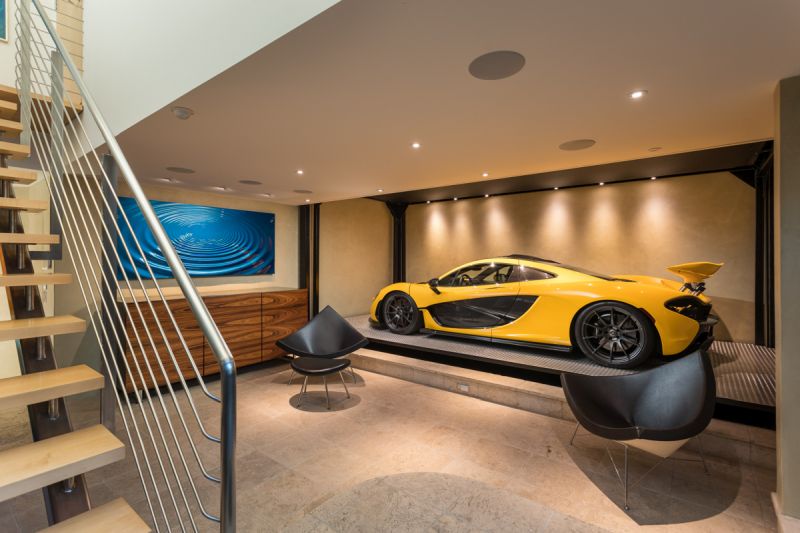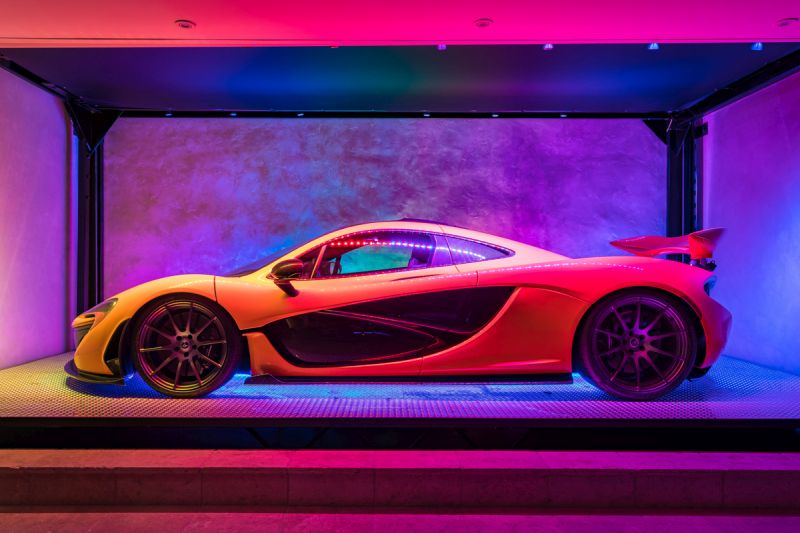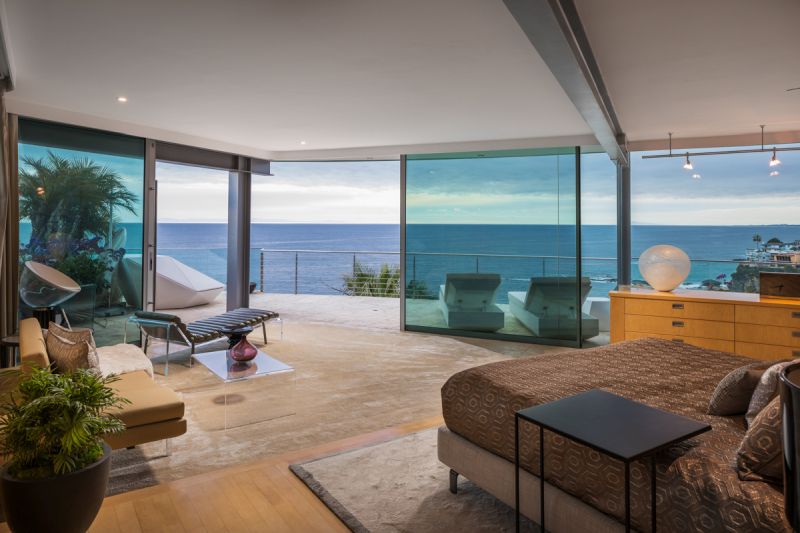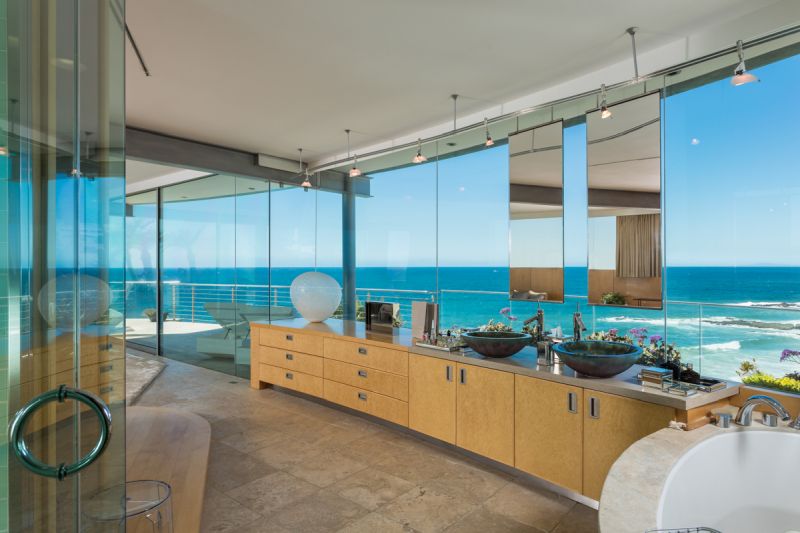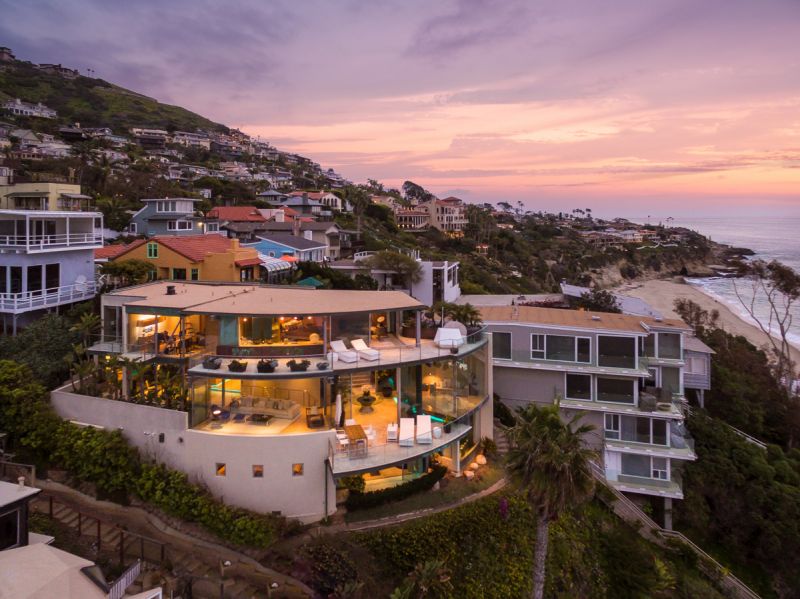 Via: Ocregister