We have seen many luxury houses and estates, which were sold for millions and billions; but all of them surely cannot beat the asking price of this exclusive penthouse that is crowned on the Tour Odeon Tower in Monaco. Odeon Tower is a 560-feet tower that will be the Mediterranean coastline's second tallest building when it is completed next year. This particular skyscraper is all set to boast a new penthouse that is developed by Groupe Marzocco, Monaco-based Real Estate Company.
The ultra-luxury penthouse has it all beyond one's imagination, so it is correctly labeled with a price tag of about $400 million, which only a super rich multi-millionaire can afford. It is a five-floor luxury penthouse at top of the Monaco's new skyscraper, overlooking the Mediterranean Sea.
This 35,000-square feet five-story apartment is spread over five floors featuring a kitchen on each floor, five bedrooms, a living-room, dining-room, private home theater, etc. Moreover, it also has a private wellness center including a gym, sauna, private spas and a selection of pools. There is a gigantic infinity swimming pool at top that is accessible via a slide. The house is fully complete with personal chauffeur and catering facilities just like a five-star hotel.
The penthouse is an ultimate residential property built in between sky and water offering outstanding views of the surrounding landscape. Its construction is expected to be completed in September 2015, and soon after that it will hit the market for around $400 million, potentially making it the world's most expensive penthouse.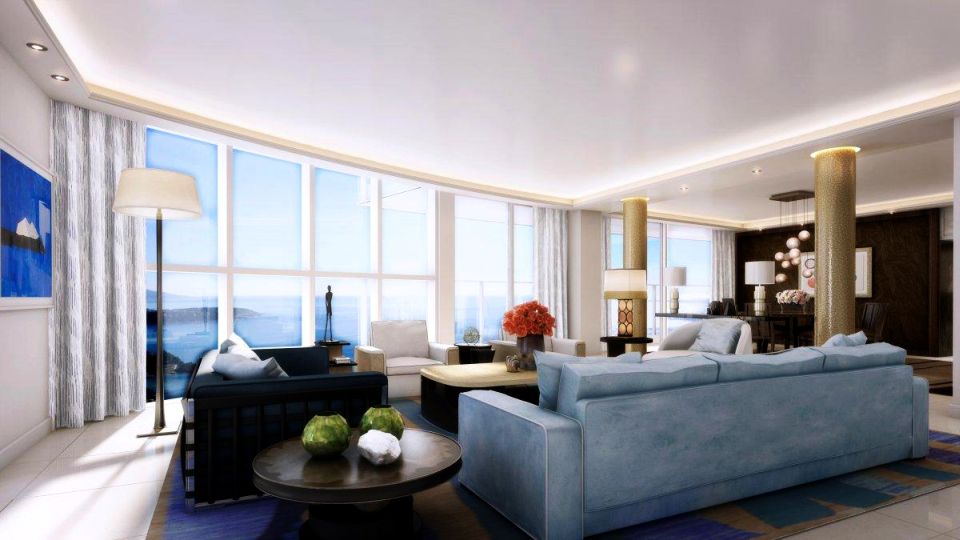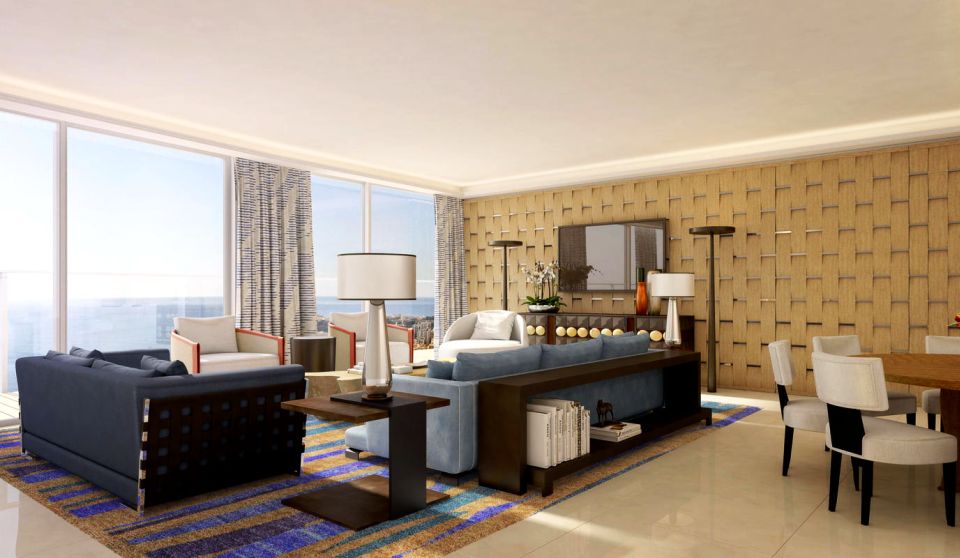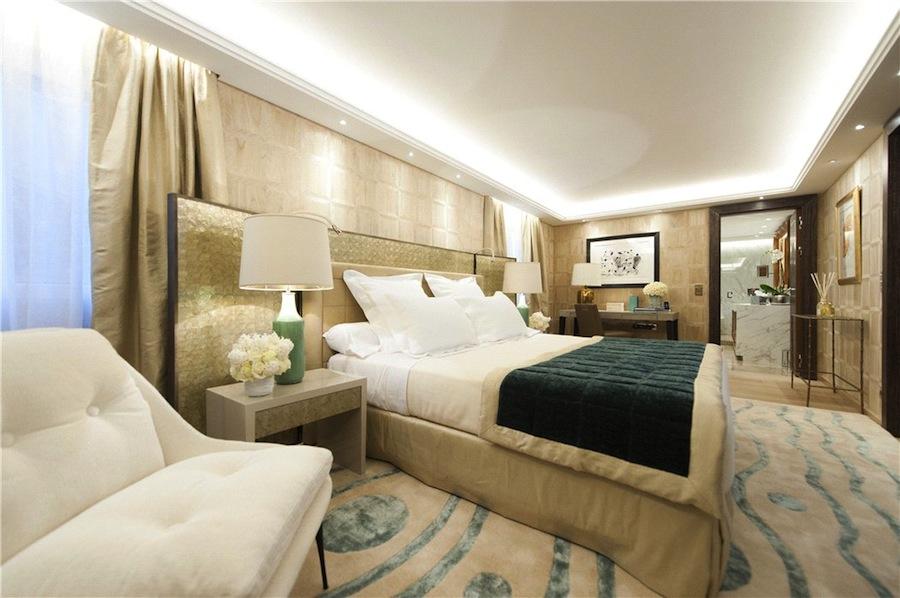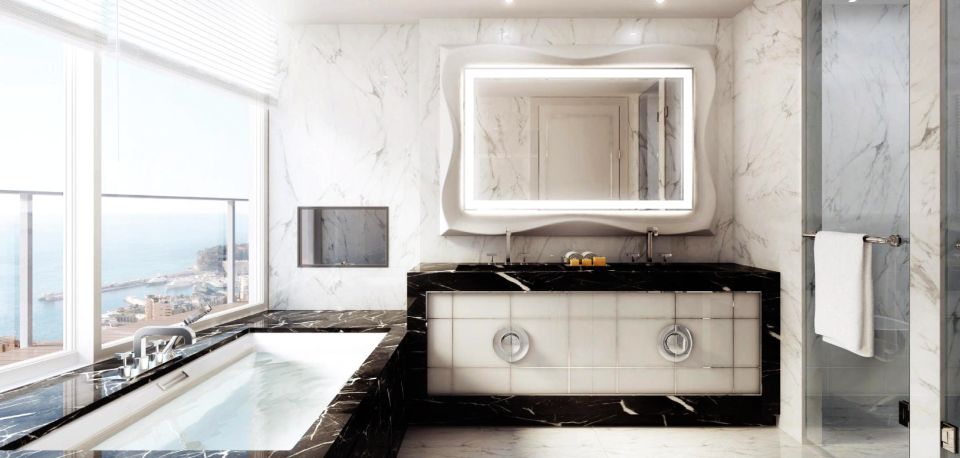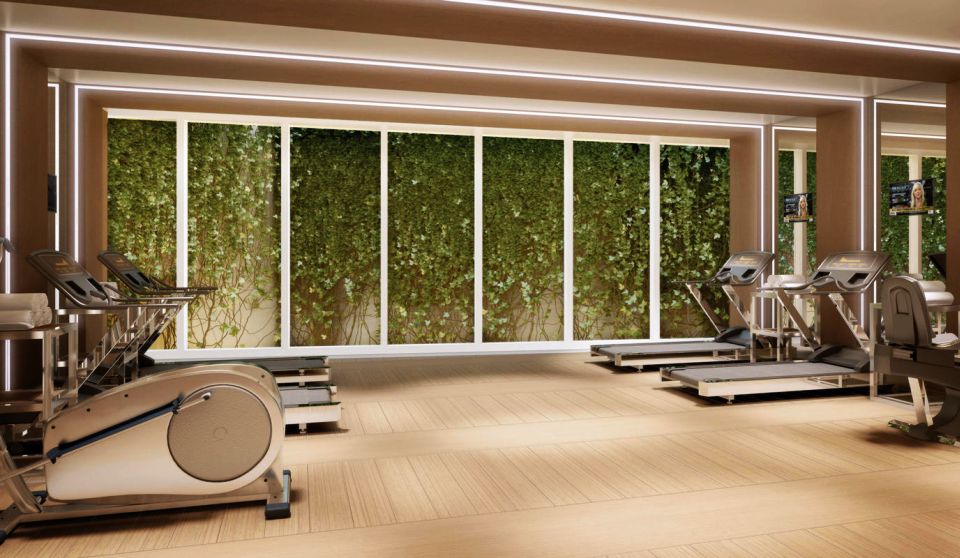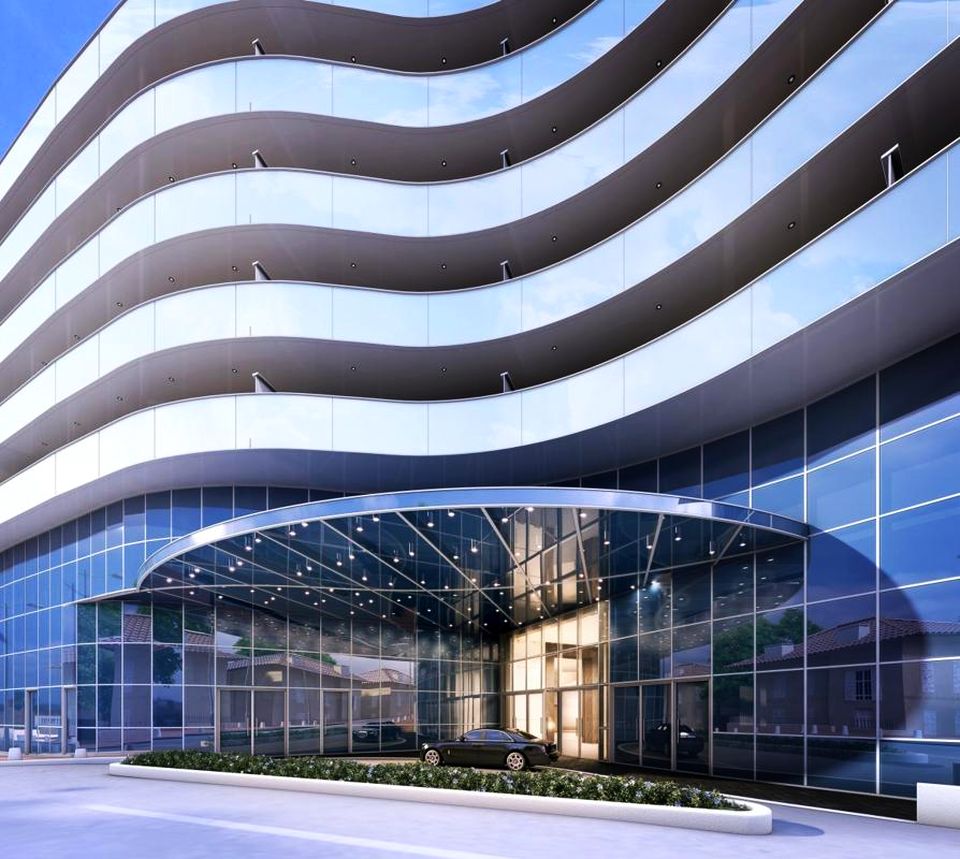 Credit: Complex