Uula Jero, designer at Scottish firm Trakke, has designed an off-grid Jero yurt inspired from ancient nomadic yurt shelter. Unlike traditional yurt, Jero is made of lightweight prefabricated materials, canvas and marine plywood, with stainless steel hardware and polyester rope. These materials can be assembled together in just two hours by three persons that too without any tools.
The complex shape of each unit are cut using CNC fabrication technique and have ability to form a rigid structure that can withstand any weather. Internally it measures 12-square meter and can be accessed via detachable door. The yurt measures 4-meter in diameter with maximum height of 2.6-meter. Moreover, it is waterproof to protect the inhabitants from rainwater during monsoons.
When folded, the entire structure becomes compact measuring about 1.2 x 08. x 0.5-meter and can fit into trunk of most cars. It can also be towed through a bike or trailer to any desired location for providing you a better and comfortable outdoor experience. For more comfort you can decorate it with useful furniture and rugs. This is a best modern day shelter for luxurious outdoor camping or for forming an outdoor office. It can be purchased online for £4,500 (approx. $7,469).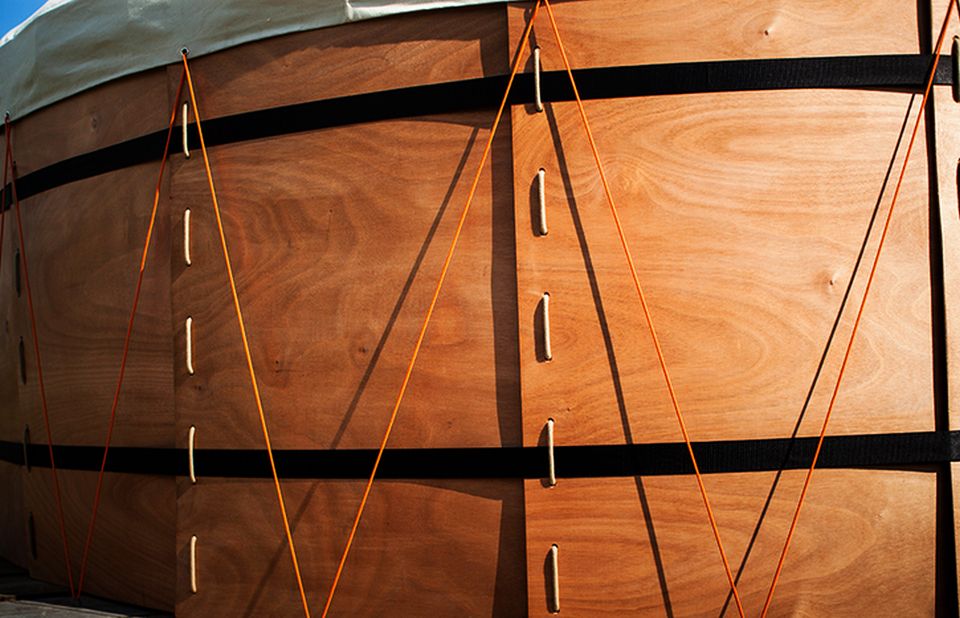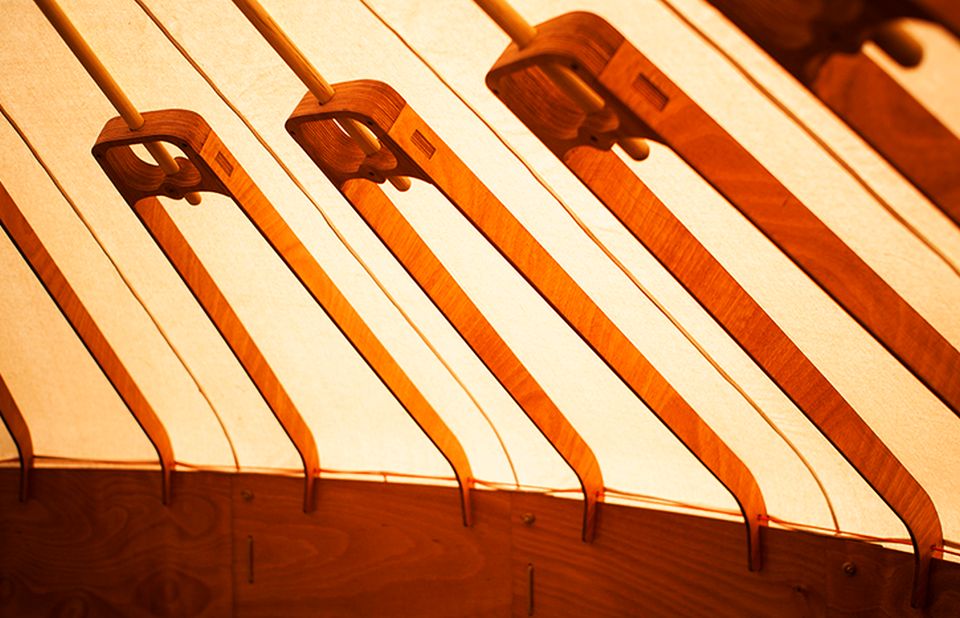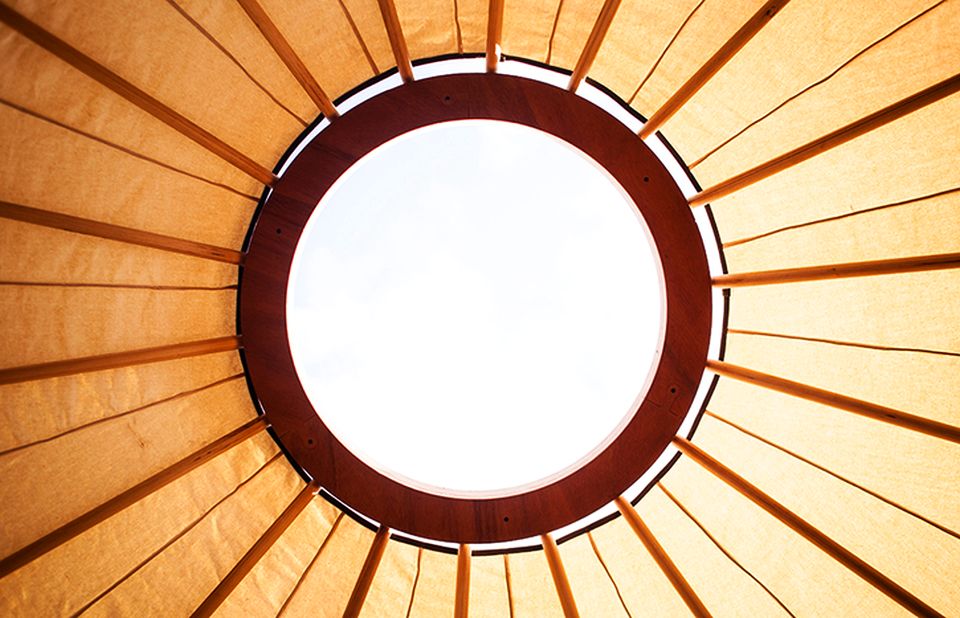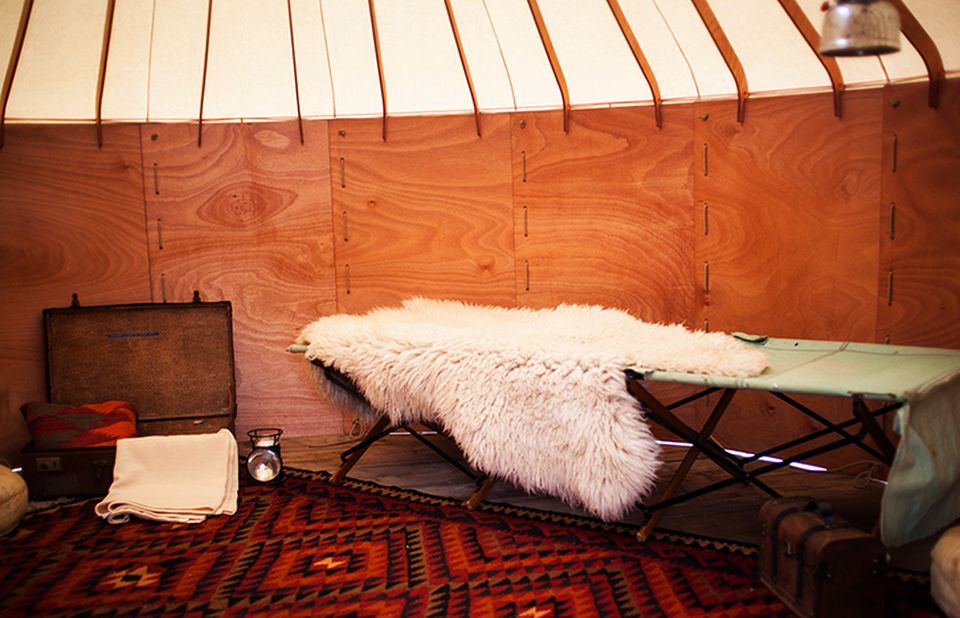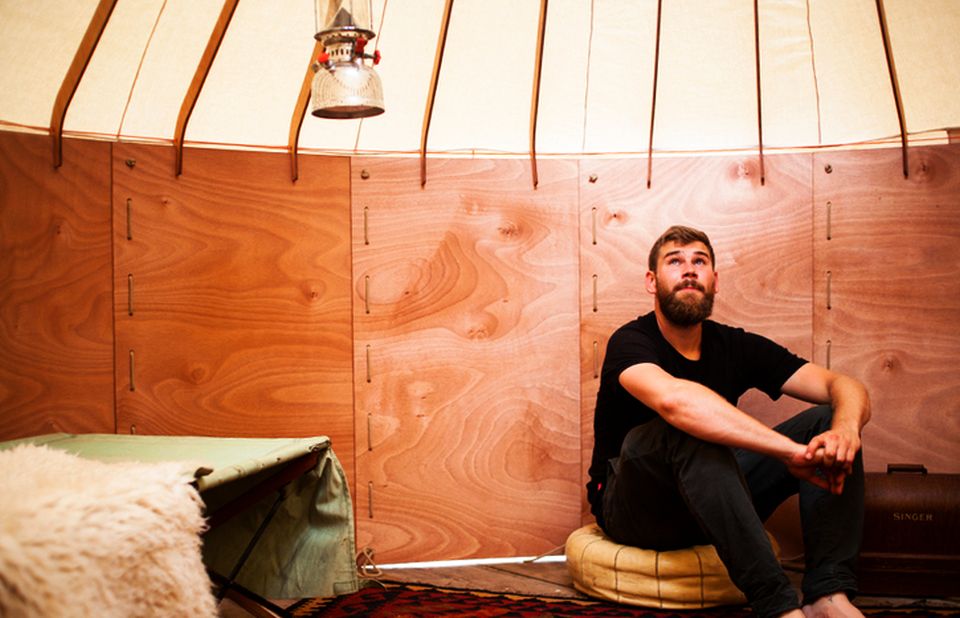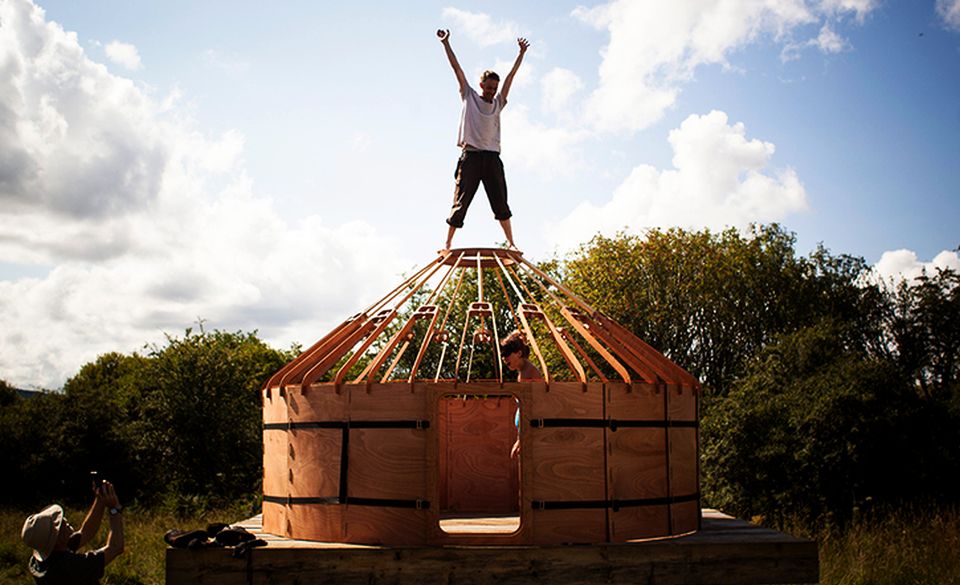 Credit: Treehugger