With office spaces getting smaller and more people working from home, the need for portable workstations is increasing rapidly. Keeping the home office trend in mind, designer Francesc Rifé has created unique Office-in-a-Box called HO cube.
It is a compact cube that opens up into a functional workspace, giving you a small office space to work from any desired place you want. The Office-in-a-Box has been created to combat the banality of office cubicles by creating a work space that serves the same purpose with personality.
This all-in-one home office includes a workspace, file cabinet, stool, shelves, LED lamp, and built-in power outlets. So, it offers you an ideal work environment despite its compact layout. The design is inspired by the large wine cellar doors of the Catalan village of Rifé's childhood – especially large hinges (that are usually seen on door designs) form the prominent detail of this hideaway HO.
The small workstation features a dark wood design with a matte finish that's reminiscent of the design style of the 1970s, which has been making a comeback in recent years. Although it is a minimalist furniture piece, it serves as a stylish alternative to traditional workstations. Moreover, it's a highly practical design for modern home offices.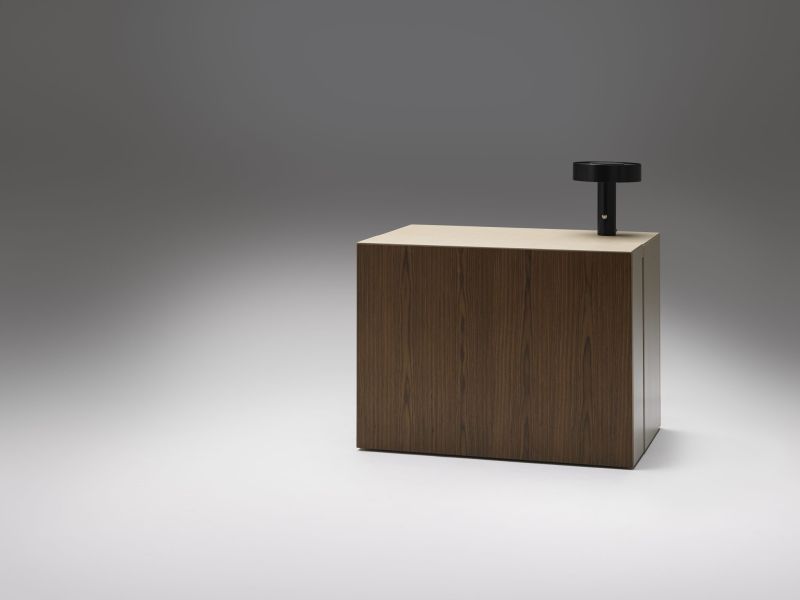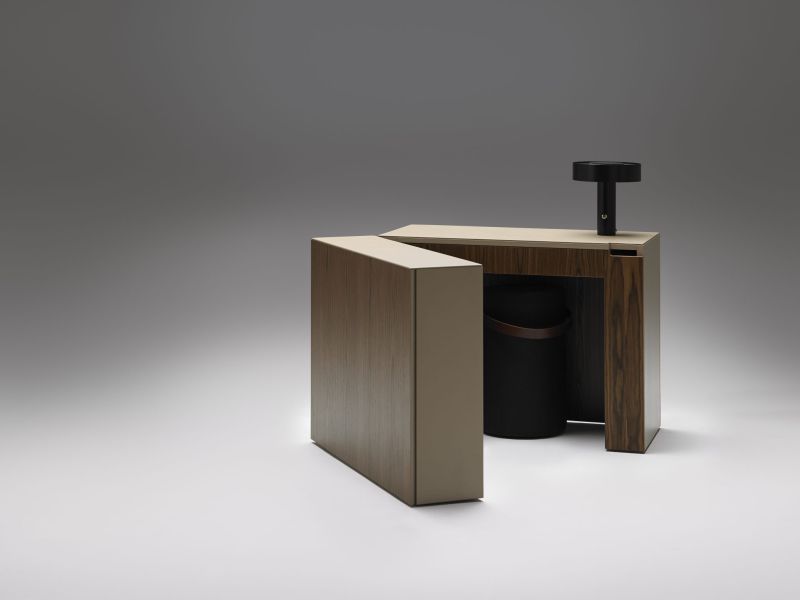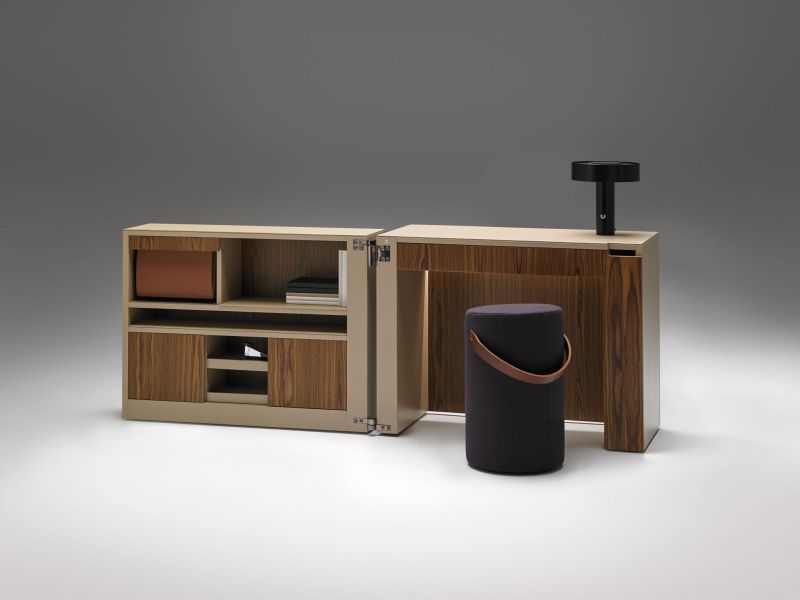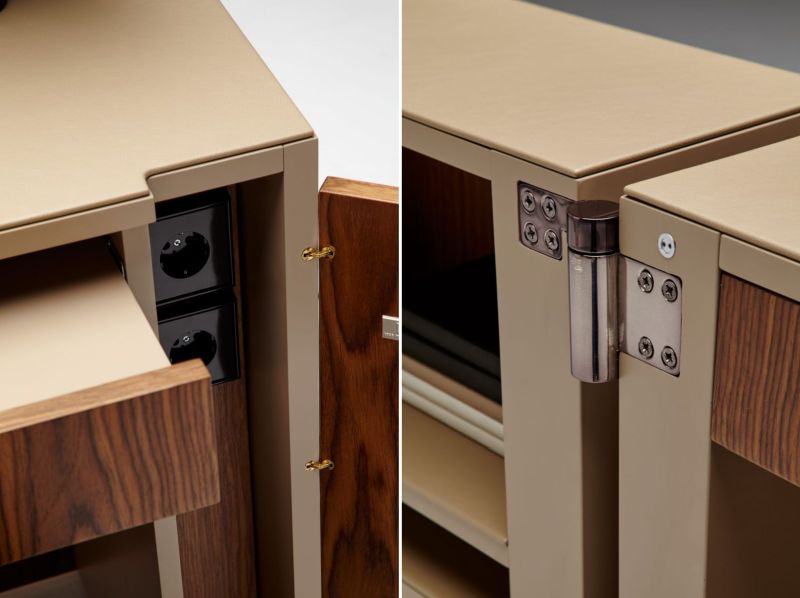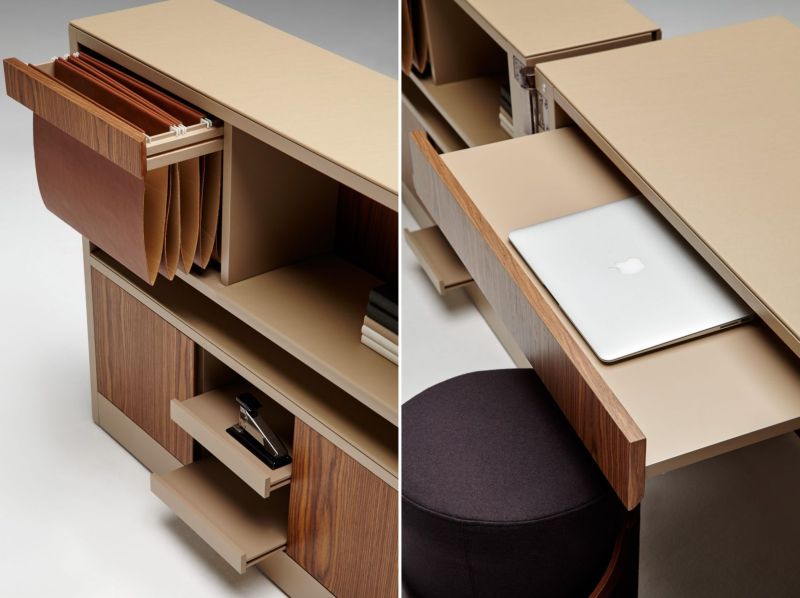 Via: FastCoDesign