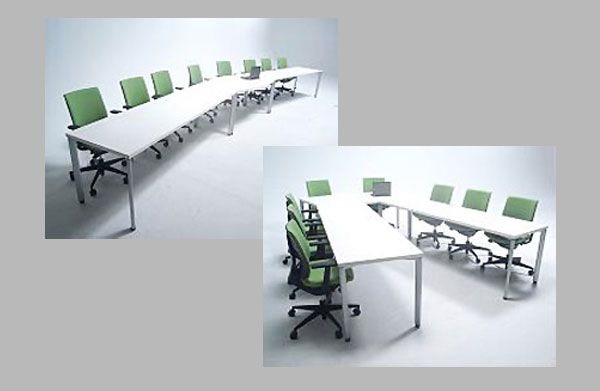 We've seen real transformation in size and scale of modern gadgets with a drastic improvement in the battery power. Though, everything stands changed, one thing that remains the same is that no matter how contemporary it is, the battery inside our portable devices needs to be charged. Therefore, there have been many ways designers and manufactures have worked out as alternatives to power our electronics besides the regular power sockets and one of them is this prototype of an office table with built-in wireless battery charger developed by Kokuyo Furniture Group in collaboration with Intel and Murata.
Idea behind the recently announced office table is simple; the makers have fitted it in with existing wireless charging pads. The table is like any other standard boardroom table, with only difference in the fact that there are certain areas on the table, shown by illuminated areas seen through the top of the table, which indicate charging areas, where an individual can place a smartphone, laptop or any other portable device to charge.
There is no word on what the table will cost, but there is information from Kokuyo Furniture that the table would become available soon.
Via: ITMedia/RocketNews24