For adventure-seeking mountaineers, who are planning to pass through trails on Julian Alps that stretch from Italy to Slovenia, Ljubljana-based studio OFIS Arhitekti has created a cozy winter cabin to halt. Despite complex and unforgiving landscape, the architects have managed to place the prefabricated cabin on top of remote Mount Kanin in Slovenia.
The self-contained Kanin Winter Cabin was airlifted by helicopter to hover precipitously over the cliff side, offering breathtaking 360-degree views over Slovenia and Italy. Accessible by air or climbing, only daring mountaineers can reach this thrilling cantilevered cabin.
Prefabricated cabin
The winter cabin was designed by OFIS Arhitekti and CBD structural engineers with the help of PZS, PD Bovec, JZS, Permiz d.o.o., and Ortar in Jerman d.o.o. Made out of timber and aluminum, and prefabricated off-site, the structure was installed at the site with help from the Slovene Armed Forces helicopter crew. It was an extremely difficult process, which took three tries to complete due to bad weather.
Designed to accommodate nine mountaineers, the compact timber cabin includes three main areas: the entrance, living area, and sleeping area. Moreover, the large glazed windows allow natural light to enter into the living space while providing panoramic landscape views.
Withstand harsh climatic conditions
This partially cantilevered cabin is placed in such a way that it minimizes its impact on the ground. The cabin is designed to withstand the harsh weather conditions – be it heavy snowfall, strong rainstorms, winds, as well as earthquakes. Over the years, this daring cliff-hanging cabin will become a favorite destination for hikers, climbers, mountaineers, and nature-lovers who dare to go on challenging expeditions.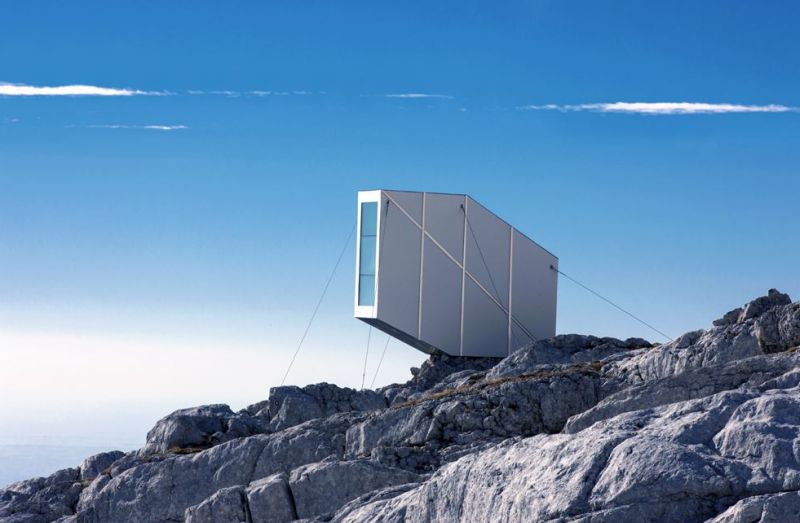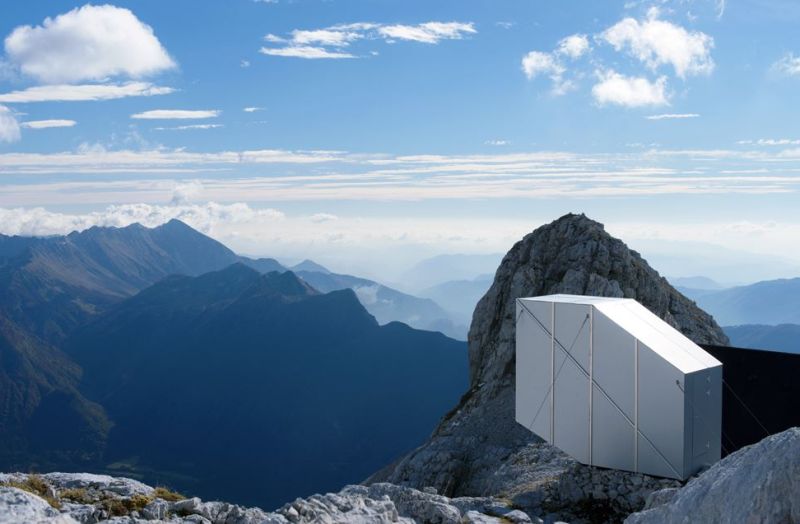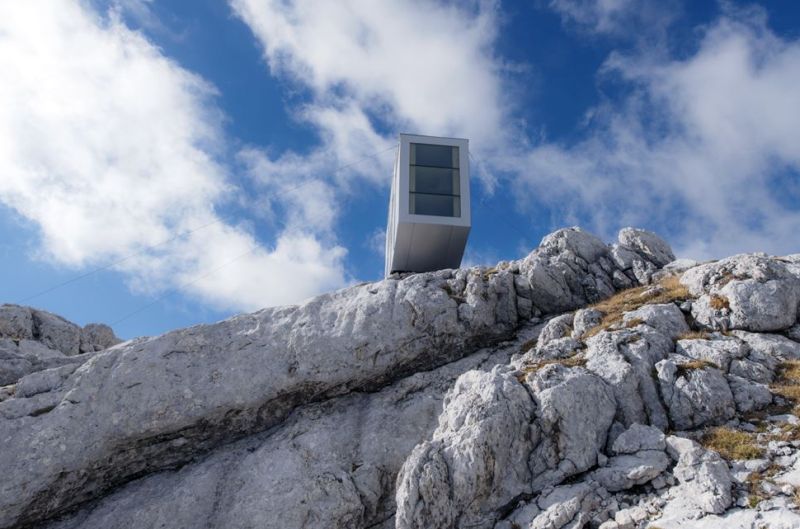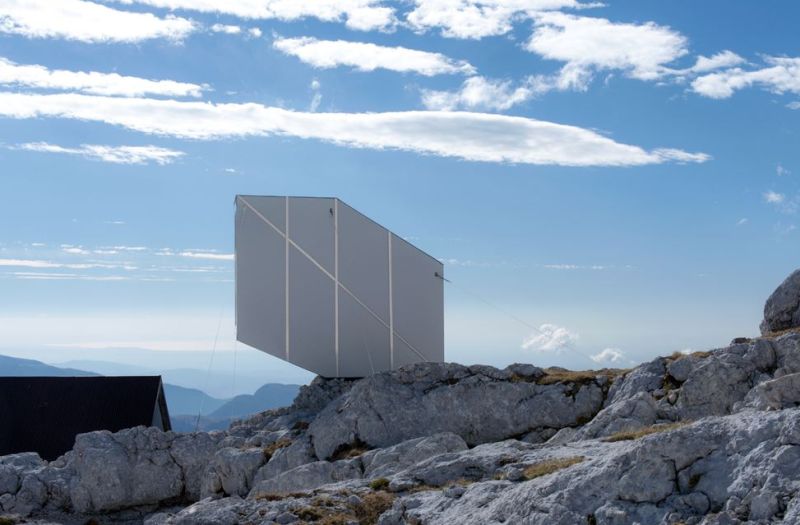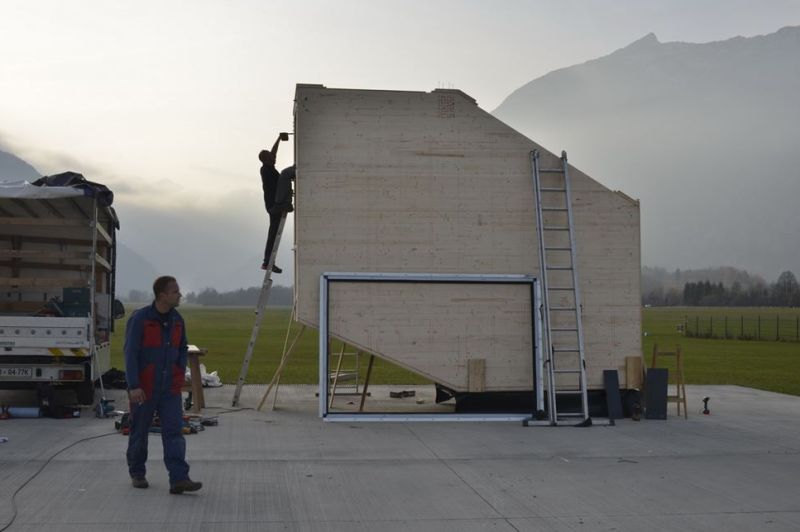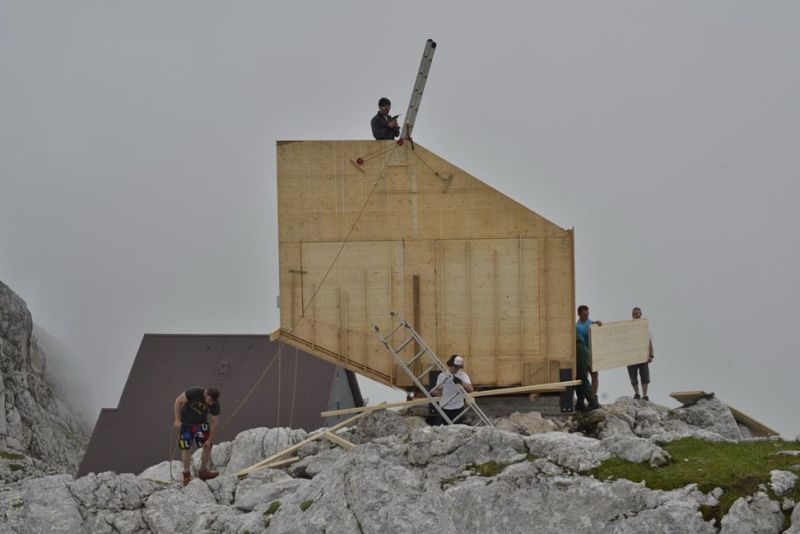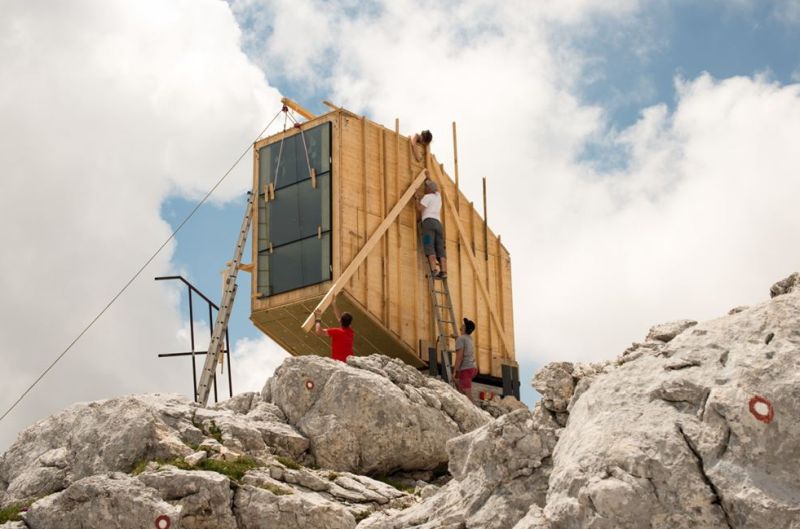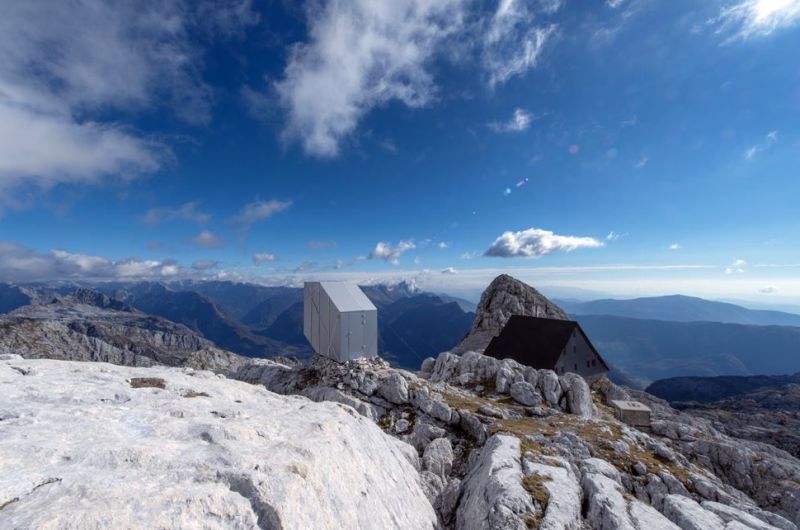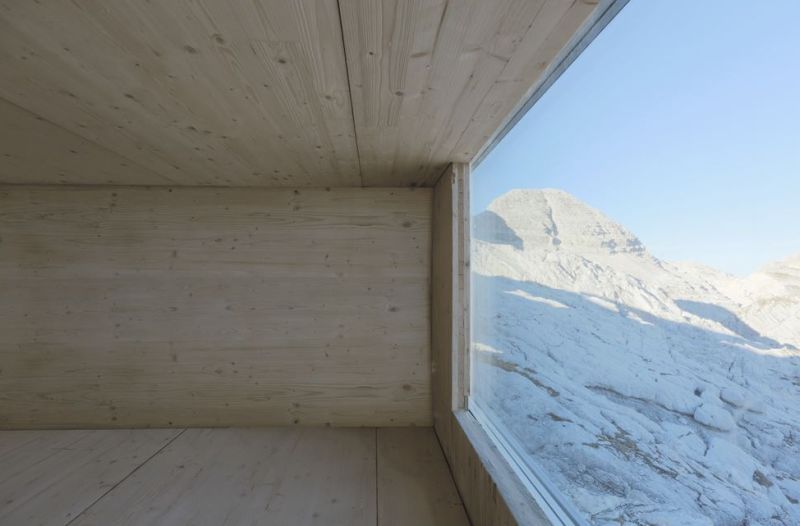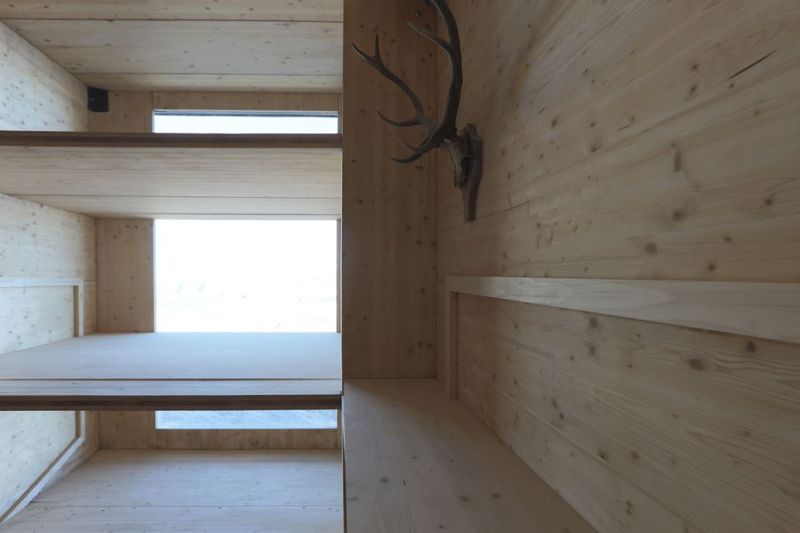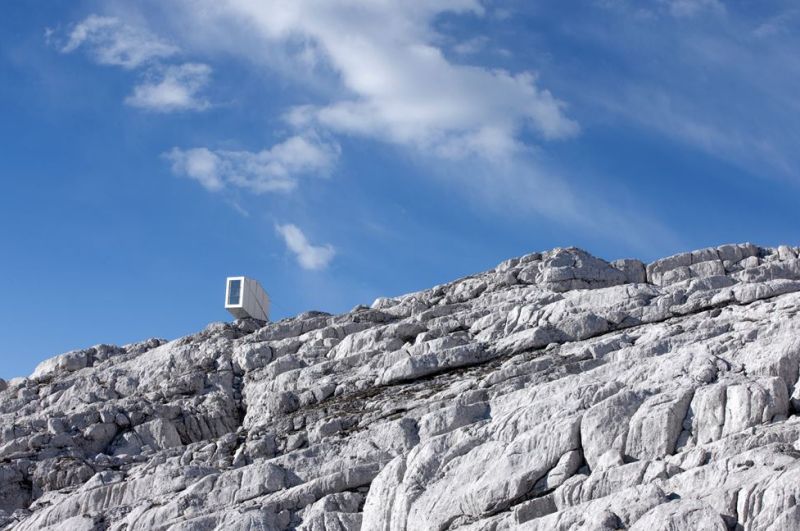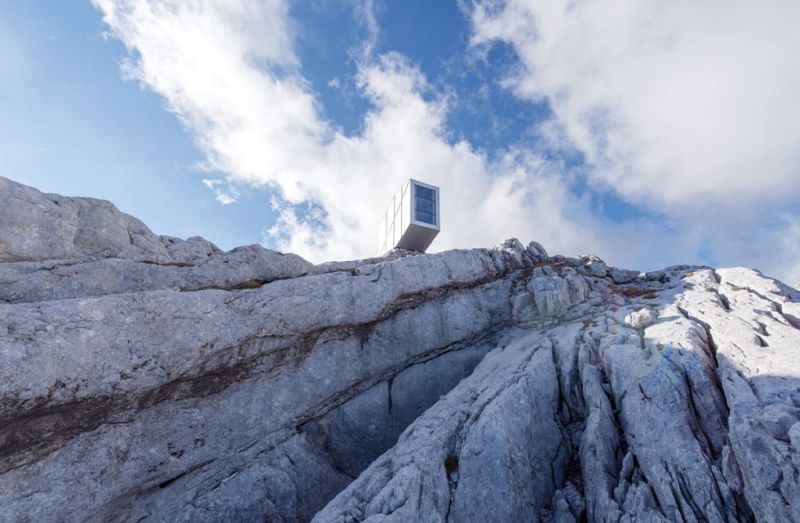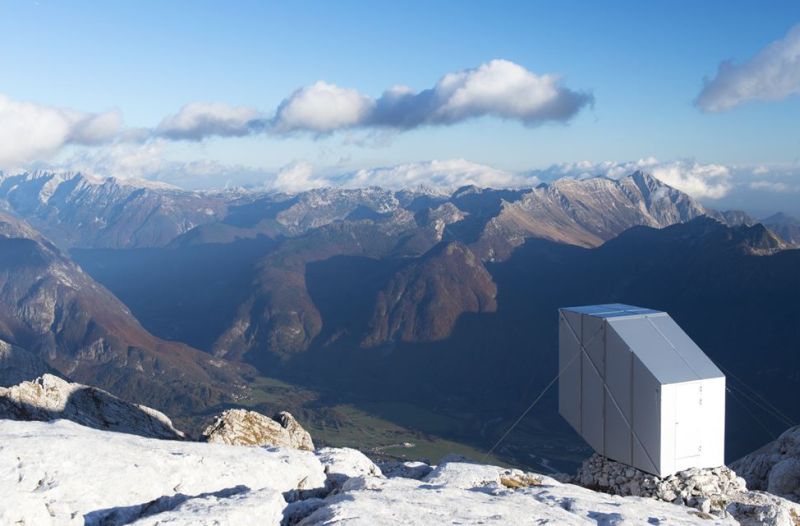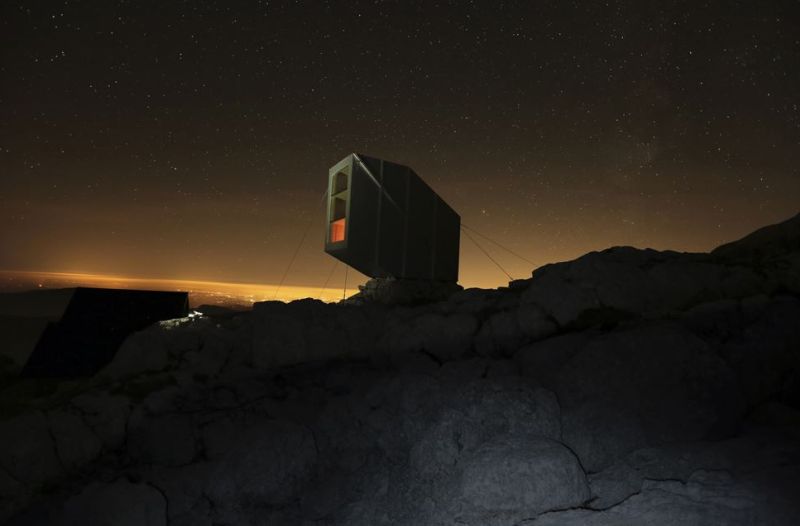 Via: ArchiLovers