It is tricky to design a tiny house that allows the comforts of a real home. However, the New Zealand architectural firm First Light studio has designed Ohariu, a tiny house on wheels with all the amenities for minimalistic and net-zero living.
This solar-powered and net-zero tiny dwelling is built by the local company Build Tiny. The 183-square-foot Ohariu tiny home is an impressive structure with its minimalist yet warm appearance. It features all the basic amenities such as a kitchen, bathroom and plenty of storage. For off-grid living, it has solar panels on the rooftop.
The small dwelling has large openings to allow plenty of natural light and ventilation inside. It is mounted on a platform equipped with wheels, which gives you a huge advantage if you like to be on the road for a long time.
The exterior of the house is clad in black corrugated iron. The solar panels installed on the roof supply the power. The birch plywood for the floors and stairs creates a perfect contrast to the black corrugated iron exterior. The poplar core plywood for the walls and the ceiling bestows a warm and inviting vibe to the house.
Inside the house, there is a complete and comfortable living room that has a sliding sofa bed with three storage compartments beneath it. There is a fully functional kitchen that is equipped with a stainless steel counter, a sink with a small cutting board, a two-burner gas stove, a small oven and several storage spaces.
On the other end of the house, there is a bathroom with cabinets, a small porcelain sink, composting toilet and a glass-enclosed shower. There is a built-in kitchen corner with enough space to fit a washing machine underneath.
Overhead is the bedroom, which is accessible via a custom-made compact staircase, each step containing storage space. There is also a large skylight and LED light strips at the foot of the bed. The tiny house cost over $100,000.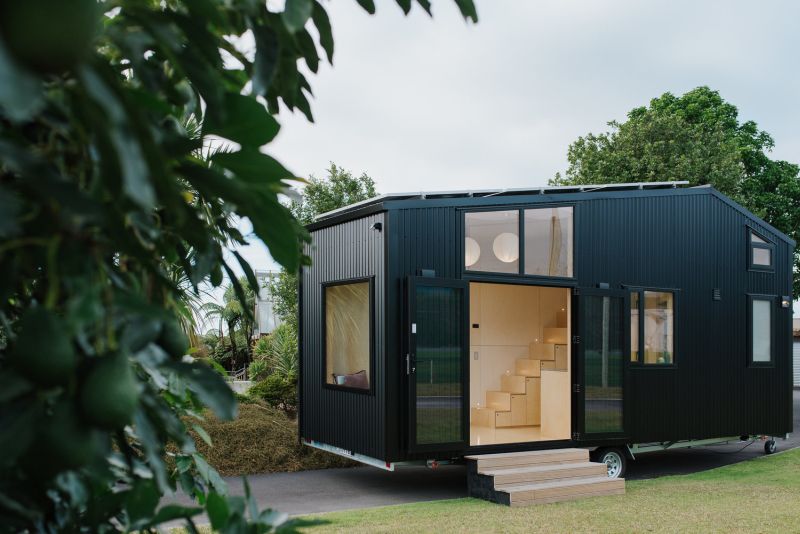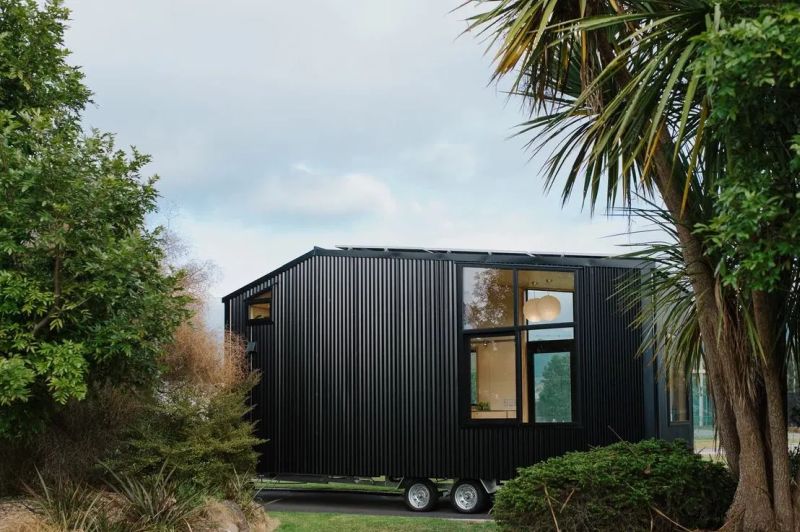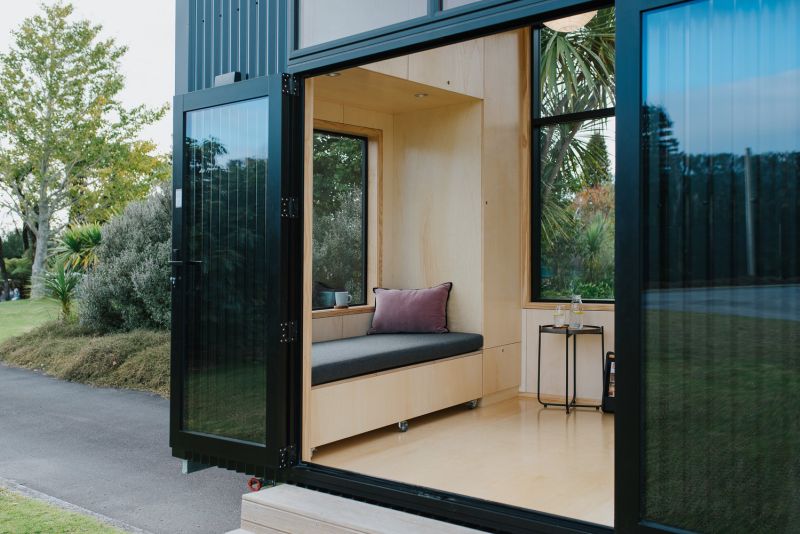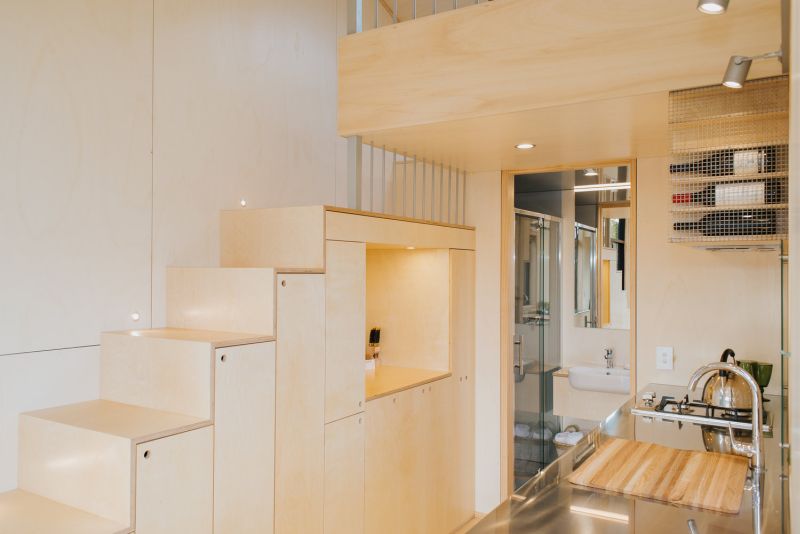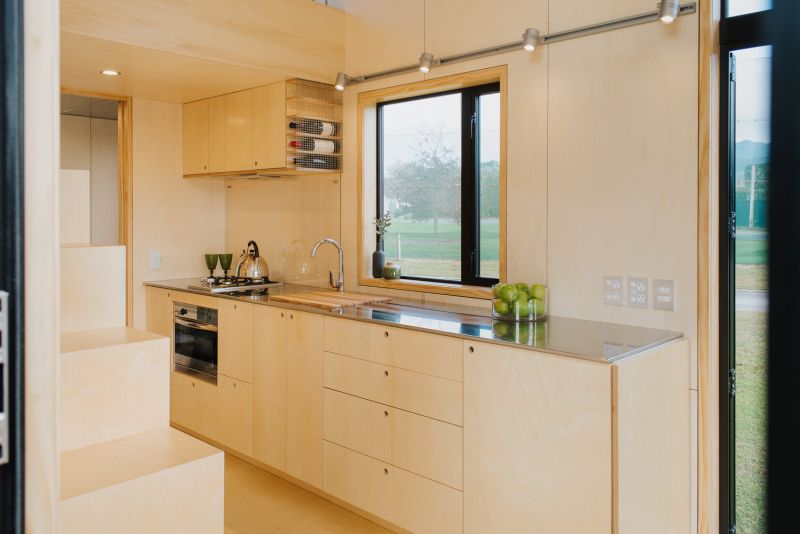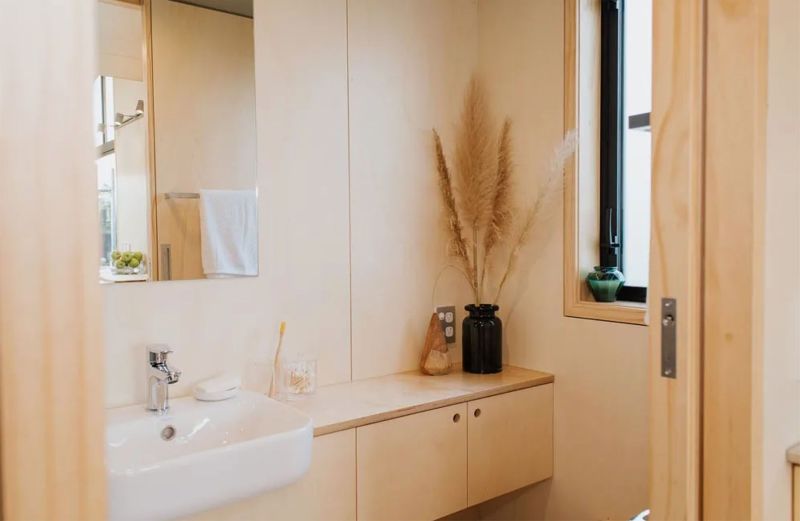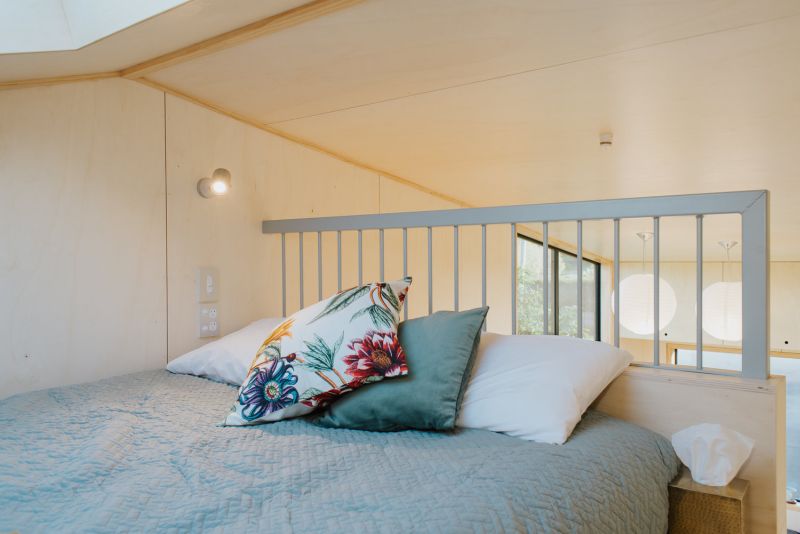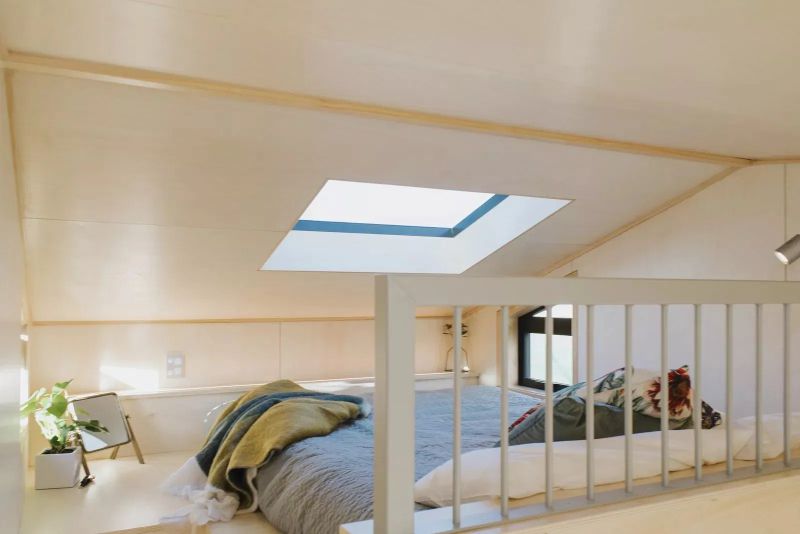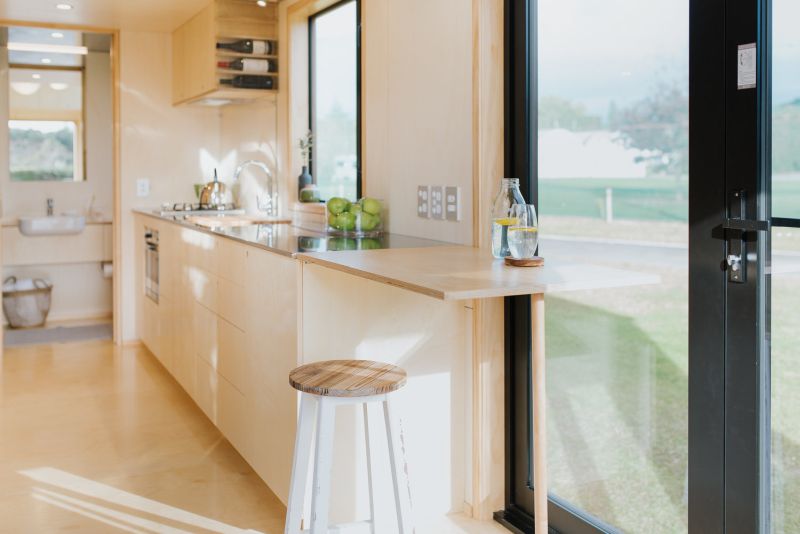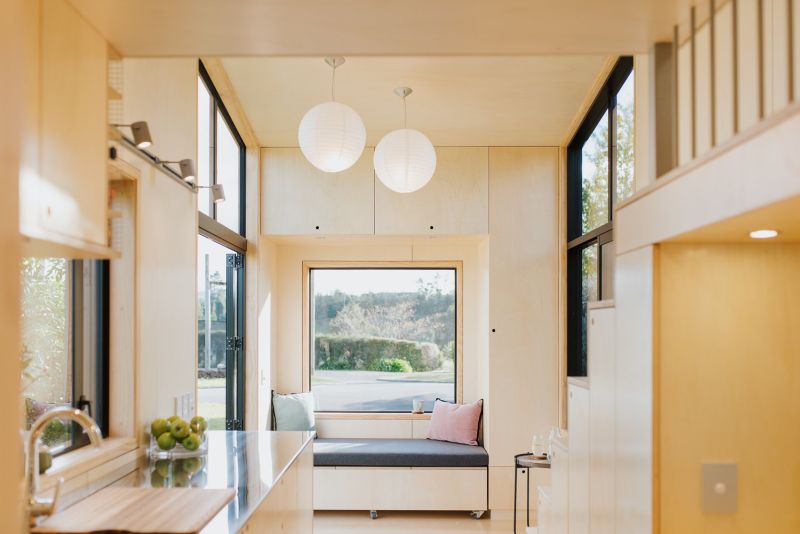 Via: Tree Hugger