With the desire of turning something old into fresh and contemporary, Linc Thelen Design and Scrafano Architects have converted former Chicago-based church into a spacious single-family home. The collaboration between the renowned design houses is to create a timeless piece that balances between architecture and interior with the aim to maintain classic look of the church.
Created for a family with three youthful children, the church house consists of seven spacious bedrooms and six baths. Fashioned with the idea of maintaining originality of the church, the contemporary house still flaunts the old elements of church like stained glass windows, bell tower, exposed brick walls, etc.
Designed by Linc Thelen, interior of the church house is also provided with some unusual features like 25-inch ceiling in the main room and 7-inch ceiling in intimate rooms that provide warm and cozy experience to residents. The living area is provided with built-in fireplace that acts as the center of interest and also adds dramatic feel to the house.
Endorsing white interiors, the house gives pulsating and airy feel; whereas colorful wallpapers in kids room brings out youthfulness. To combine modernism and traditionalism into one, the interior even includes some custom-fitted furniture like climbing wall in kids room and dining table in the sitting area.
The bathrooms of the house are provided with various fixtures and decorations to make them distinctive from rest of the interior. Use of stained glass windows in bathroom allow privacy as well as brightness, whereas patterned floors make the bathroom designs stand out exclusively.
This whole project is a perfect example of bringing life into something that was left behind by the society. The church house has given new life to the old church, while providing ample space to the family for creating beautiful memories in this eclectic dwelling.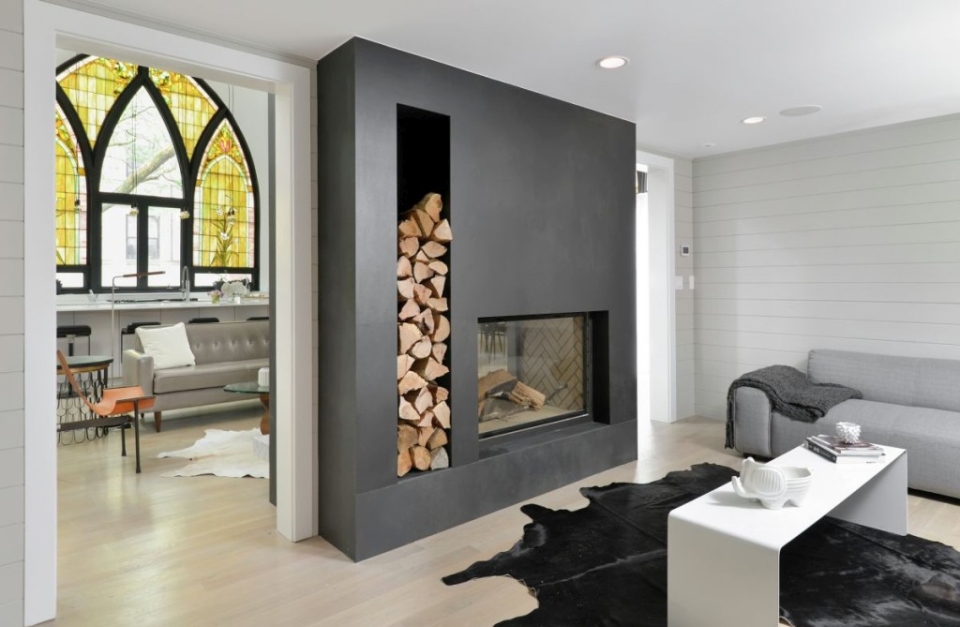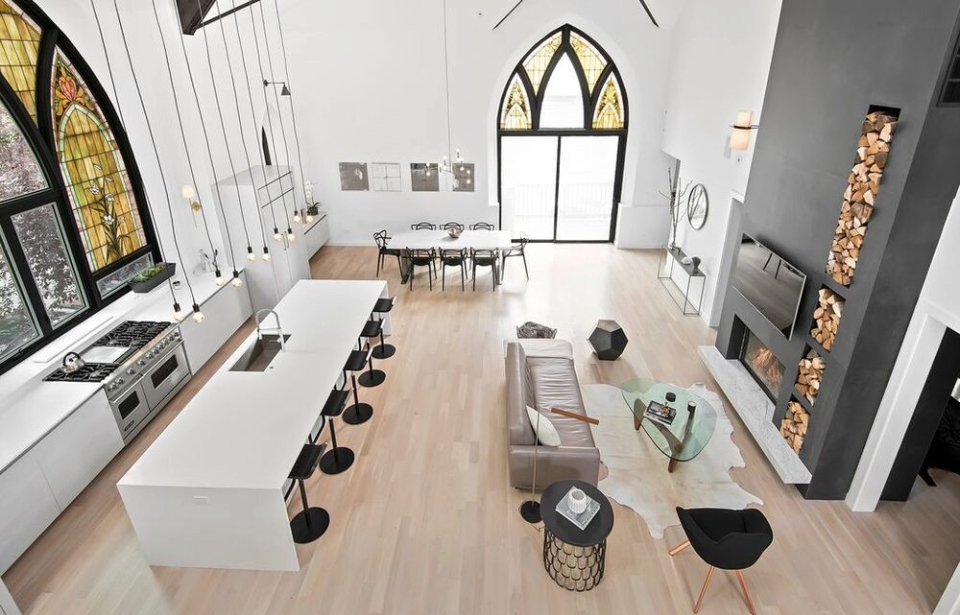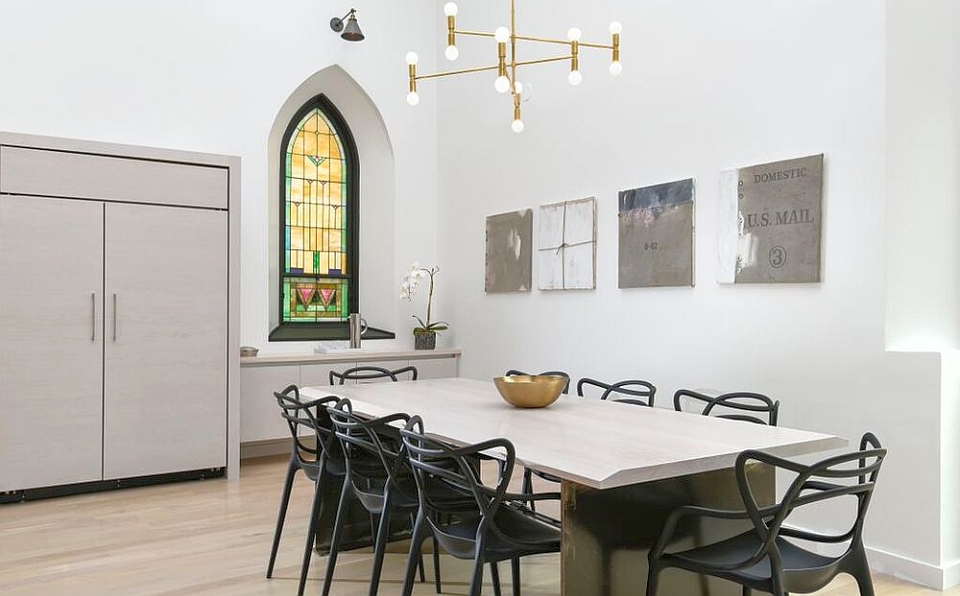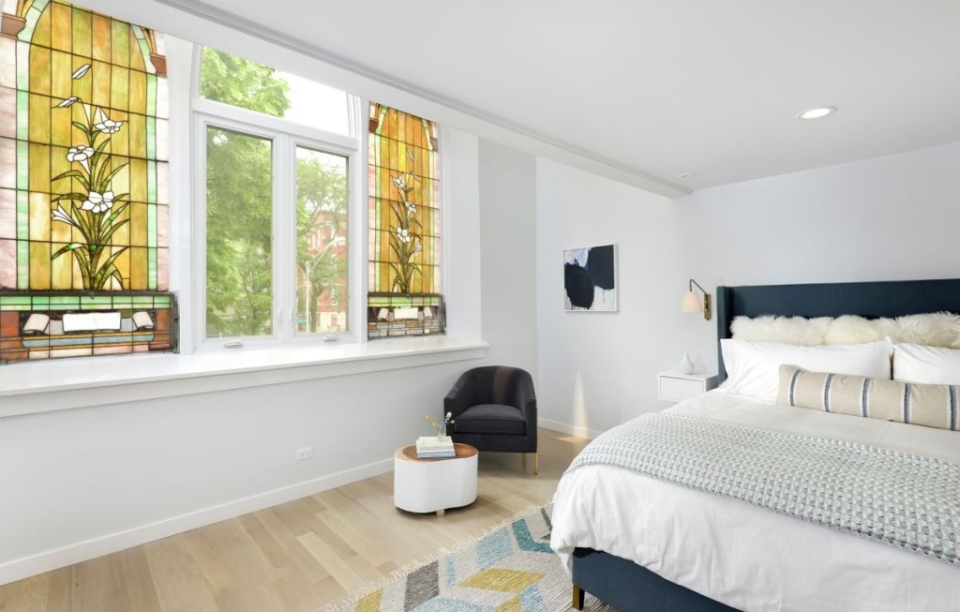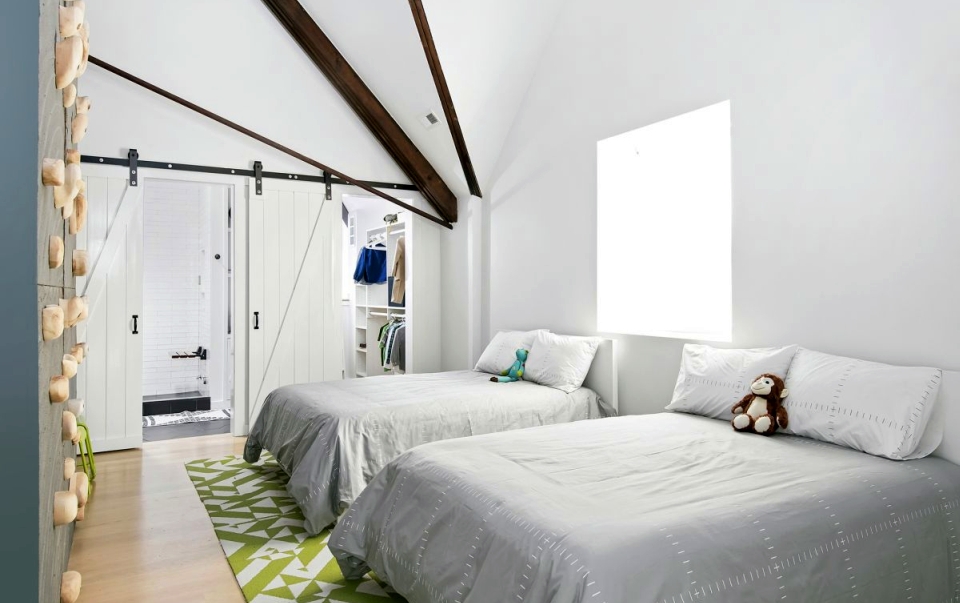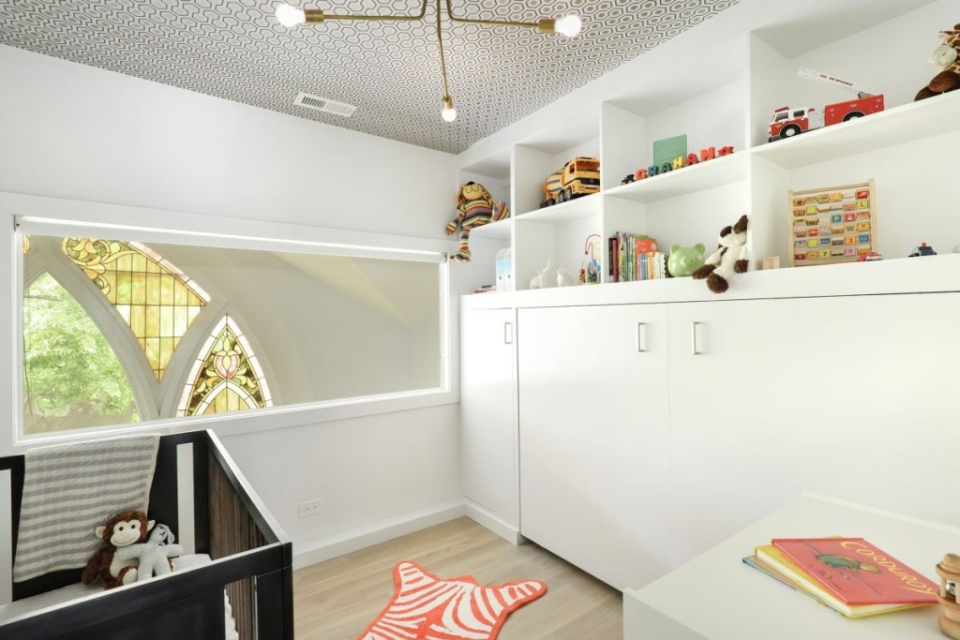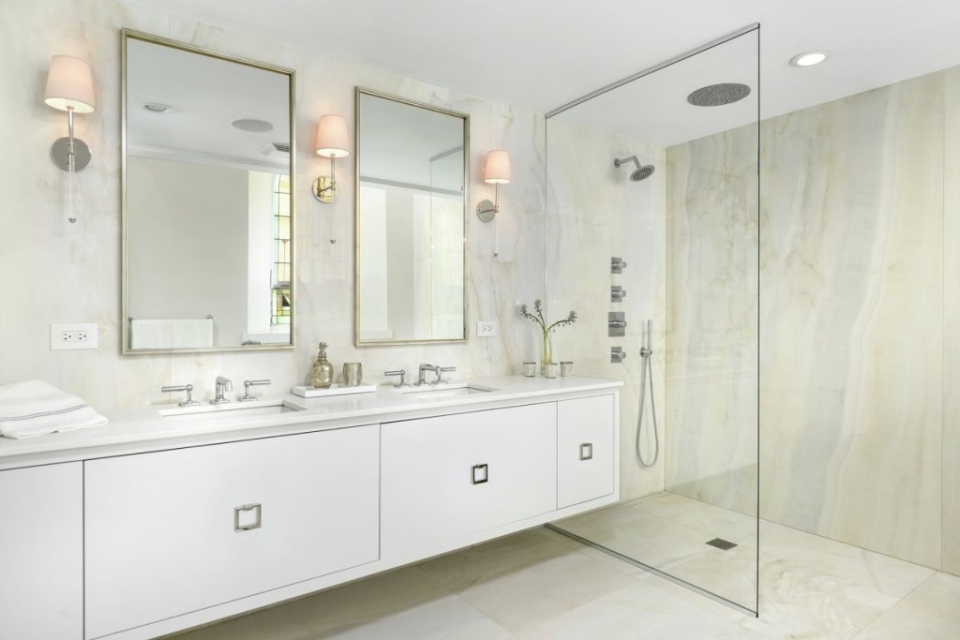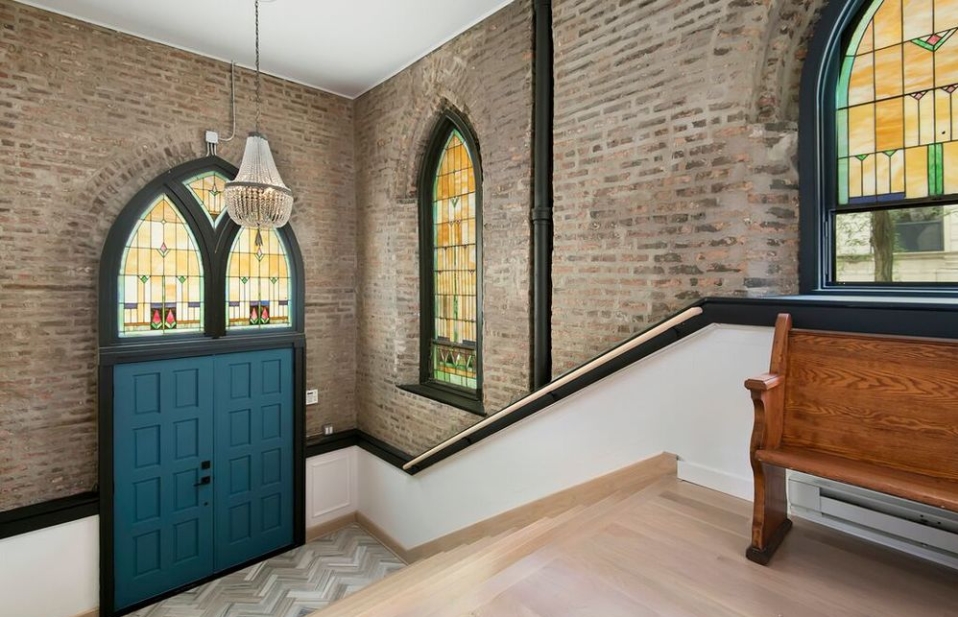 Via: Homedit