Over the years, the definition of home decoration has changed from new contemporary items to reinvention of old, traditional products into one-of-a-kind pieces. This amazing one-third wine barrel hanging light reminds us of the same. It has been handcrafted from a retired French oak wine barrel, and forms an inviting illumination and home decor object.
Showcasing timeless elegance of the white oak wine barrel, the pendant lamp features hanging hardware, chains and three Edison light bulbs to glow any living space with its industrial ambiance. The hanging lamp's approximate dimensions are 12 X 34 X 18-inches, which makes is suitable for open space in your home or office space.
It would be ideal for hanging over a dining table or a conference table to brighten up that particular area with inviting light. As it's made out of recycled wine barrel, so the light fixture is obviously eco-friendly. The unmatchable burgundy stain from the wine and metal plates on exterior are not removed just to sustain its origin.
Although contemporary chandeliers can add sophistication and class to any home, but after looking at this ruggedly stylish dangling light you may change your mind and go for the traditional farmhouse effect for home decor. You can purchase it online for $795 to glow your interior with exquisite charm and elegance.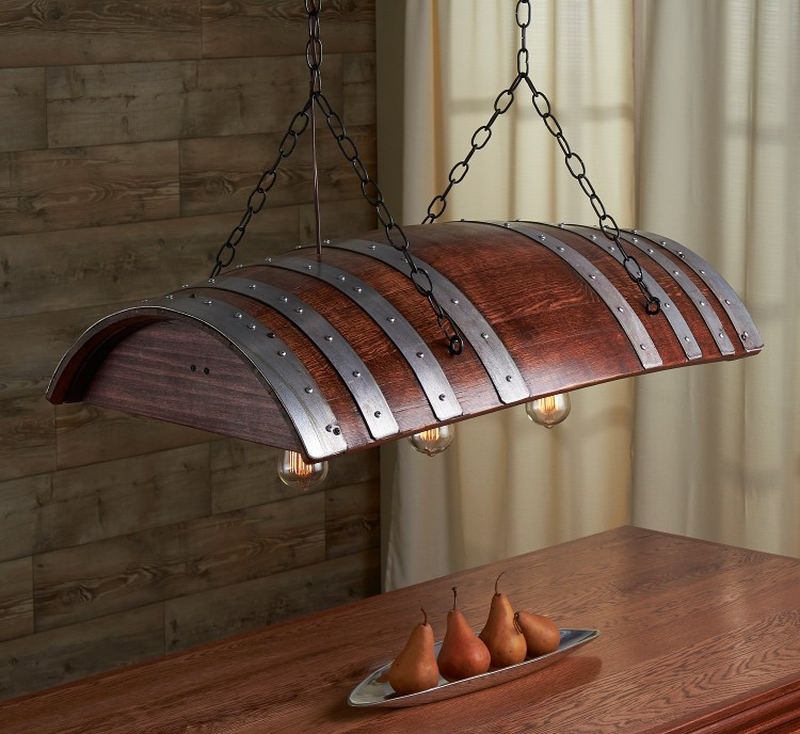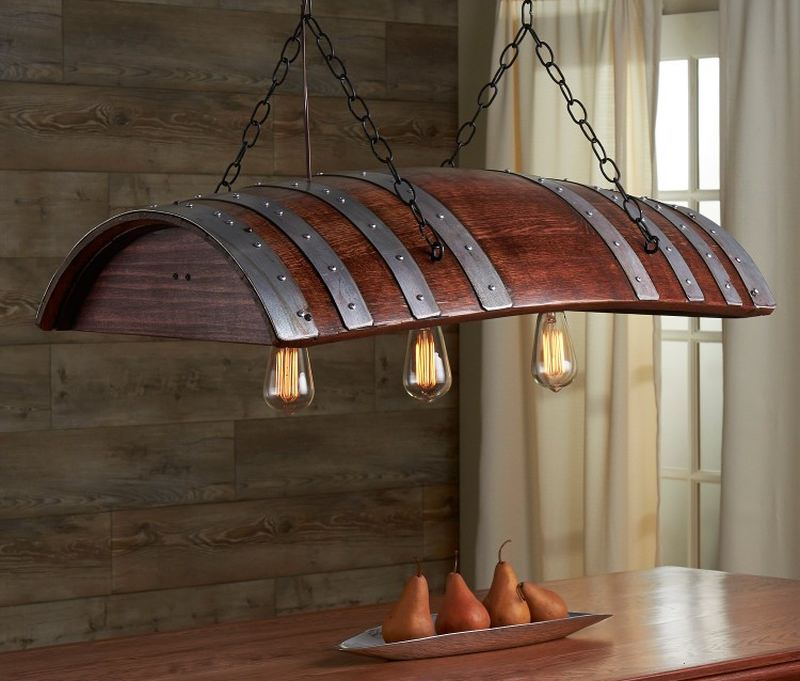 Via: iDLights