We have already seen many car parts transformed into a coffee table, a lamp or a sofa. But, French artist Benedetto Bufalino has transformed the body of an old SEAT Ibiza Sedan into a fully-functional outdoor Jacuzzi for leisure. From a distance, one cannot figure out that a car standing out in the open is nothing but an outlandish outdoor pool for relaxing and enjoying with friends.
The designer took this blue shiny sedan and removed its roof, windows, windshield, and seats to fit a Jacuzzi tub inside with all necessary parts required in a tub. The interior includes a bathtub with water to soak up with friends on a sunny day on any desired outdoor location. Exterior consists of a shiny blue body of the car with wheels and trunk to remind users of its original existence.
This unique Jacuzzi can accommodate two to three persons at once for enjoying in the sun while relaxing inside this pool filled with blue water. One can step into this amazing roofless car pool using a short stool and enjoy the whole day soaked up in this eccentric setting.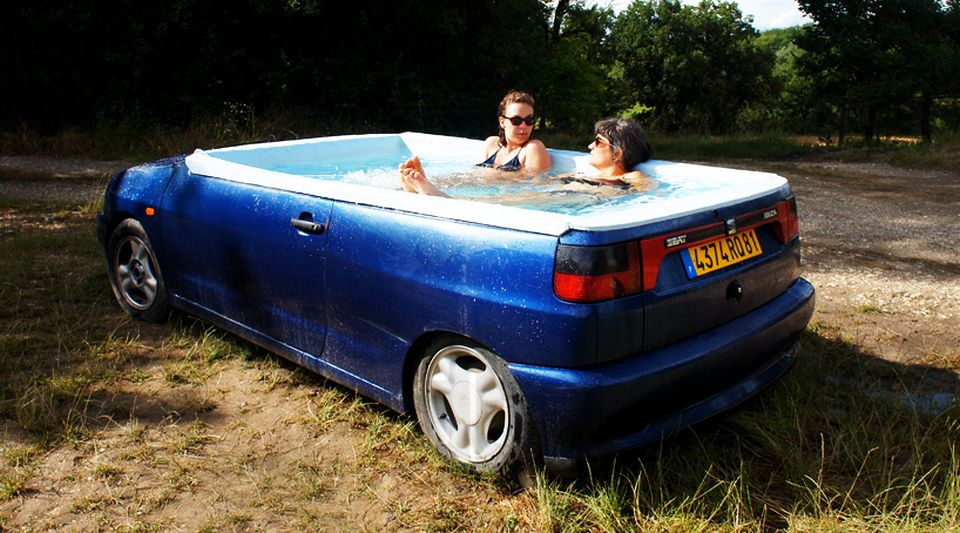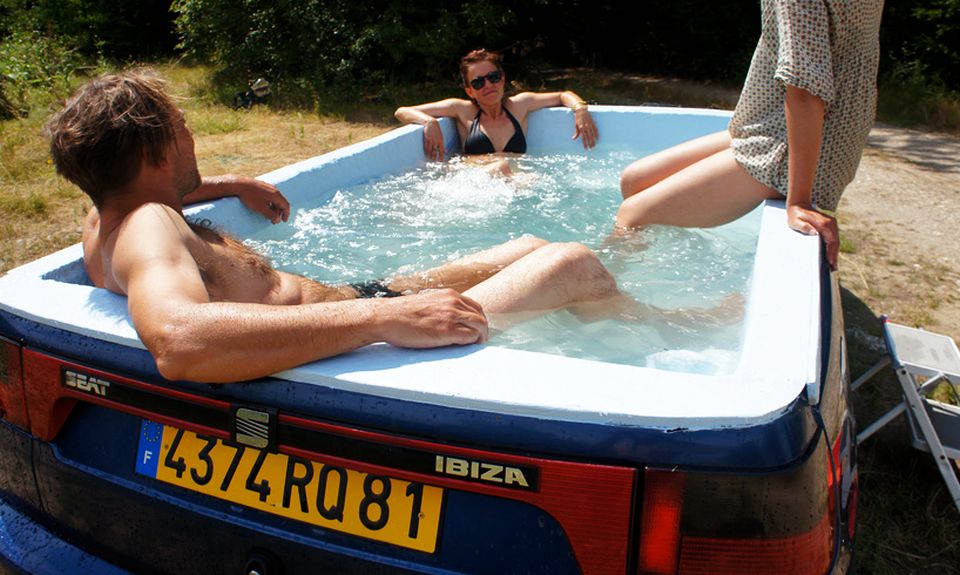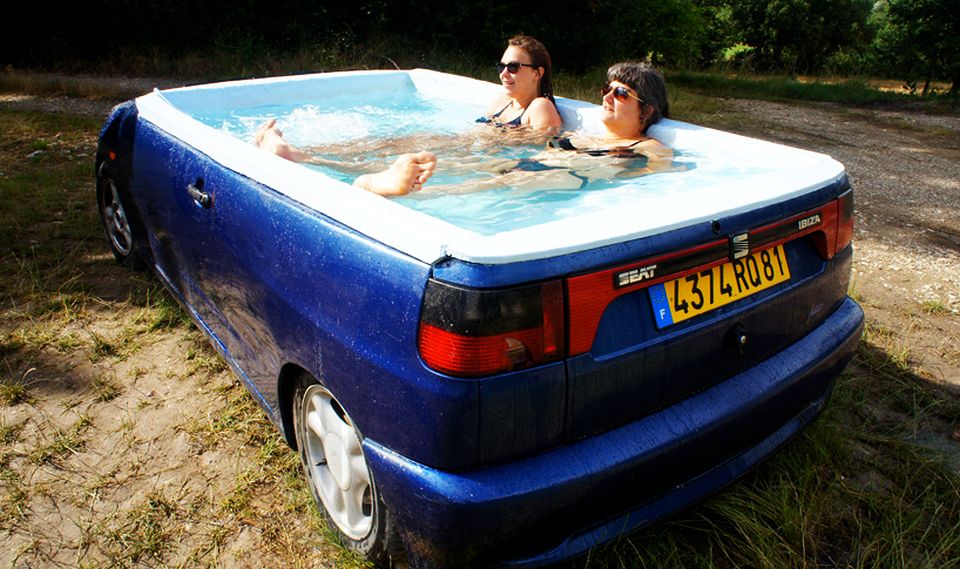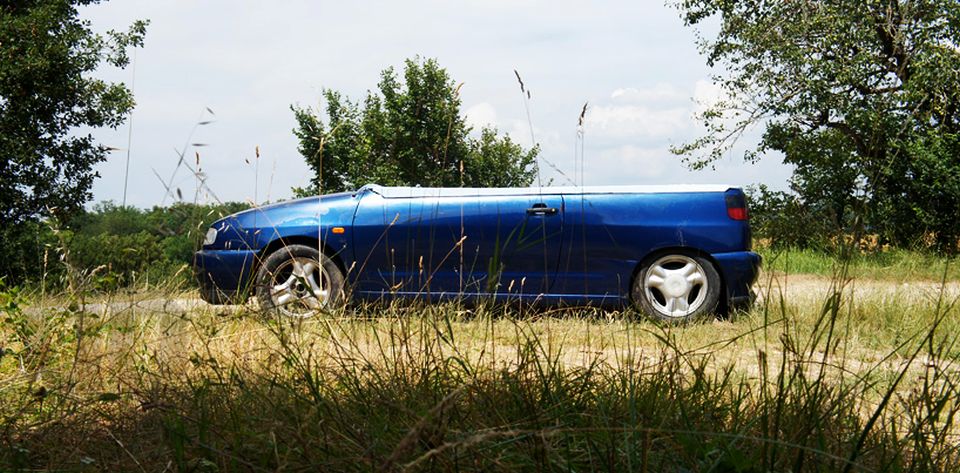 Via: Designboom