After shoes are broken most of the people throw them in the junk, but you'll be amazed how creatively the Japanese artist Kosuke Sugimoto of Shoetree transforms old unusable sneakers into mind-blowing planters. Inspired by the sight of plant roots stretching throughout the ruins of collapsed moss-covered buildings, he got the idea of covering old shoes with moss to create these unusual planter sculptures.
Sugimoto explained;
His works are created based on the concept of Justification of deterioration, in order to achieve balance and the optimal level of exaggeration so as to ensure that they do not become mere decorations.
These repurposed shoe planters are created using hydrolysis, a deterioration process which takes about three to five years to show its effects. In short, the moss gradually tends to spread throughout the shoe and later is finely-sculptured to look like it as an integral element of the shoe. Each unit sits on a wooden base and comes with a specially-designed planter to be placed inside the shoe.
Also Read: Sinkhole coffee table adds subtle moss décor to your home
All his creations are so realistic that you won't even realize they are made from natural moss. These moss shoe planters are great to be placed in your home or in the backyard. Recently, Sugimoto showcased these live breathing sculptures at Isetan Shinjuku art exhibition.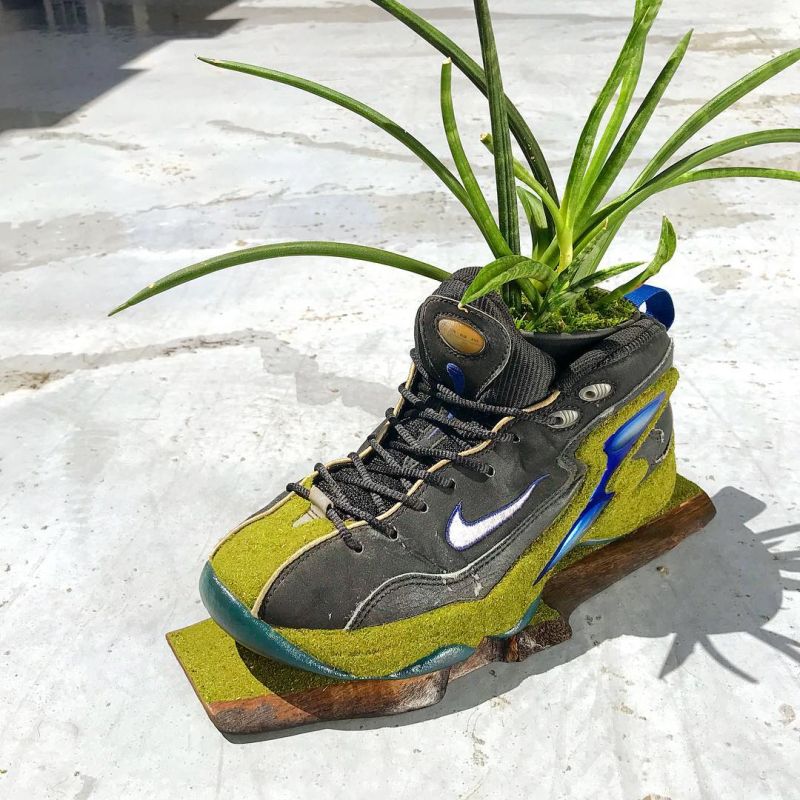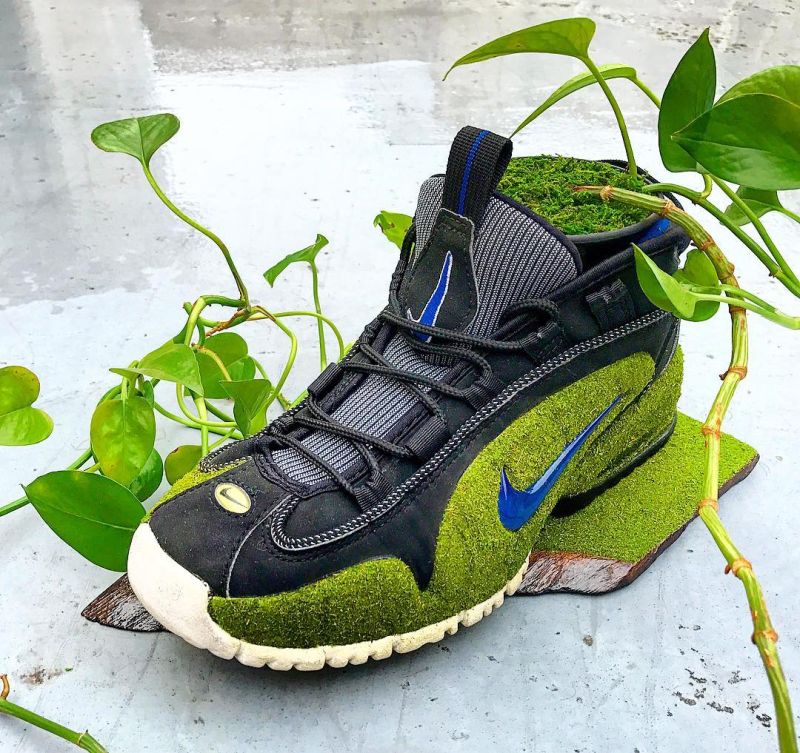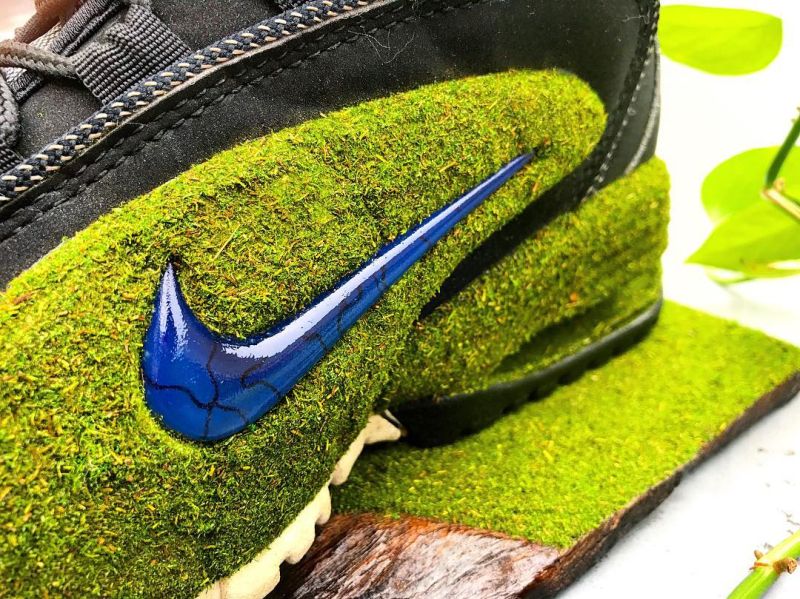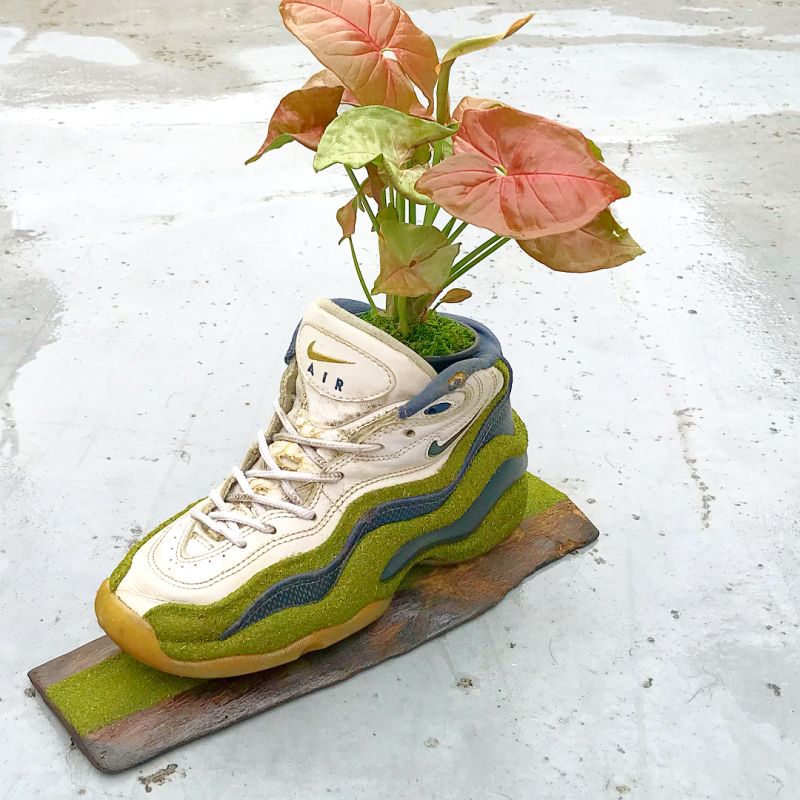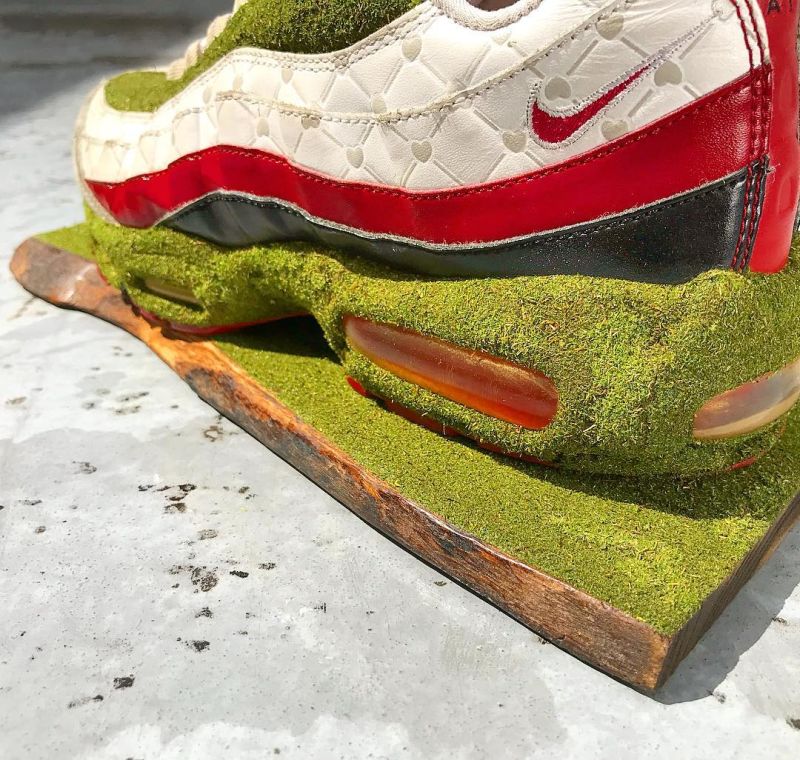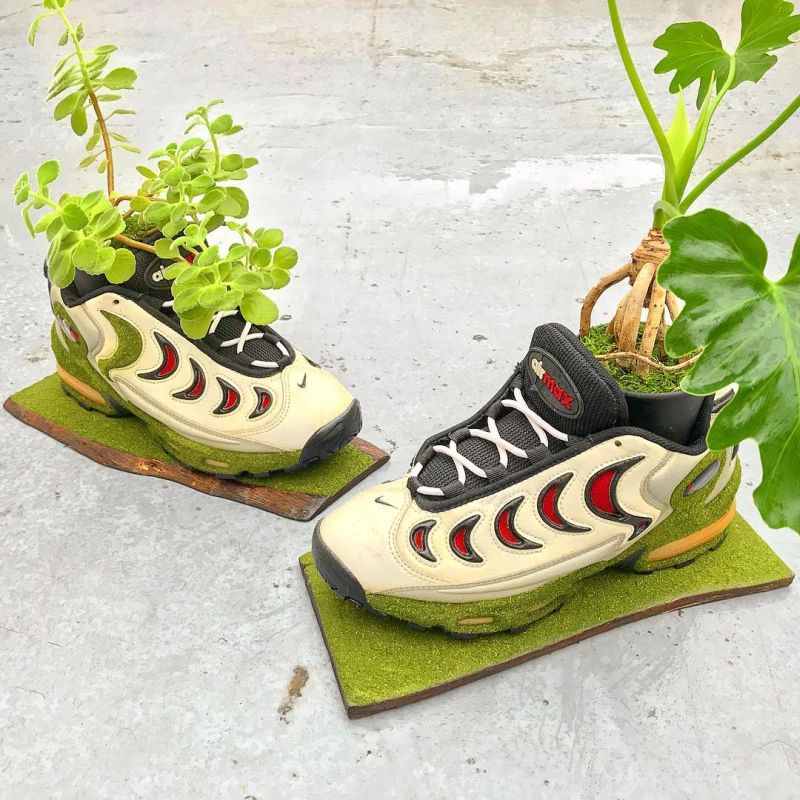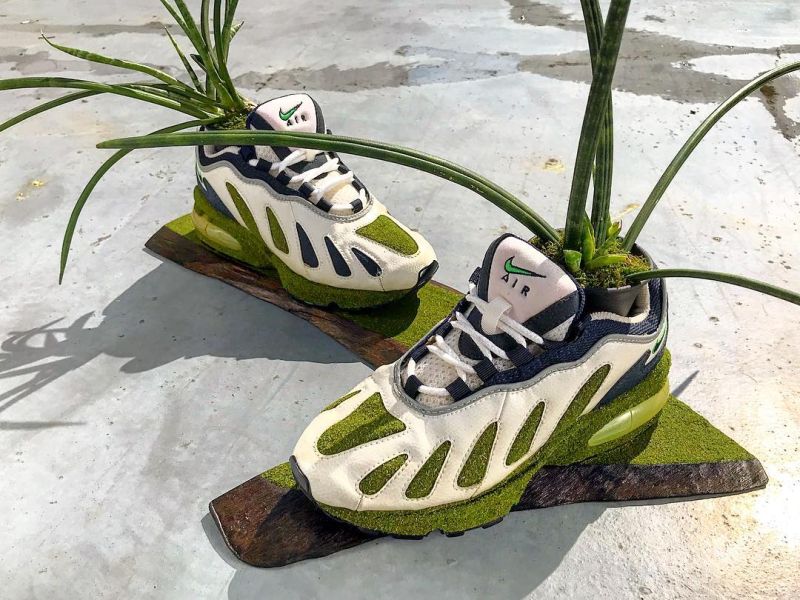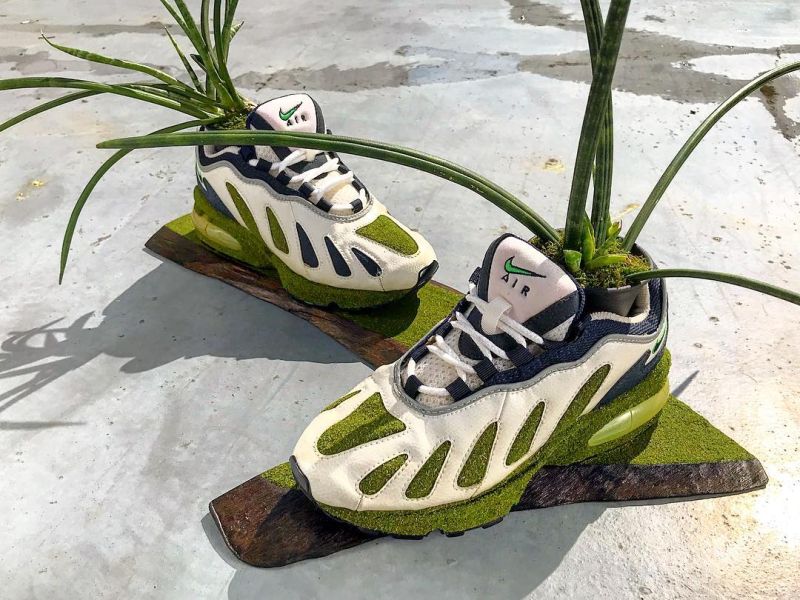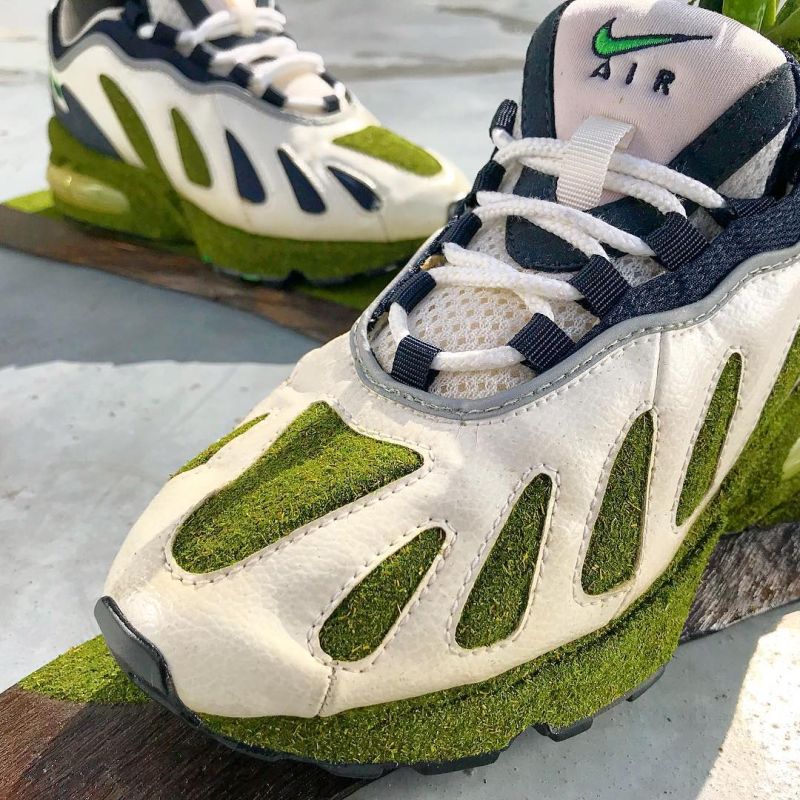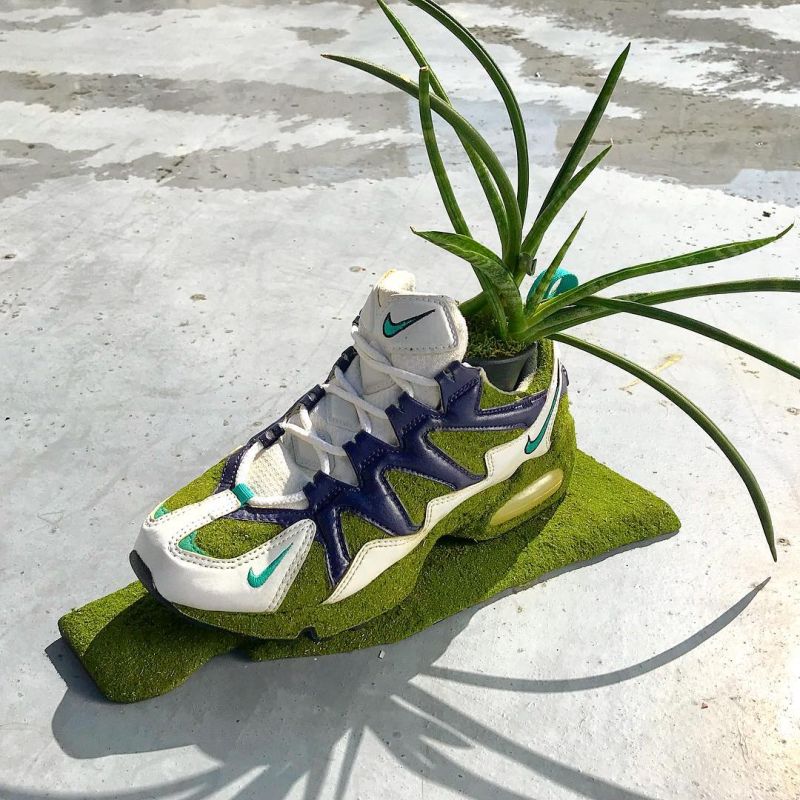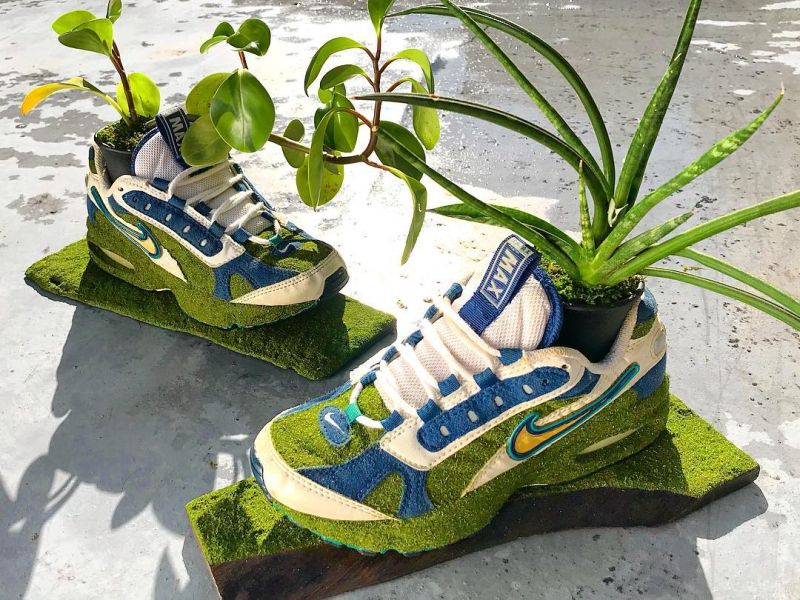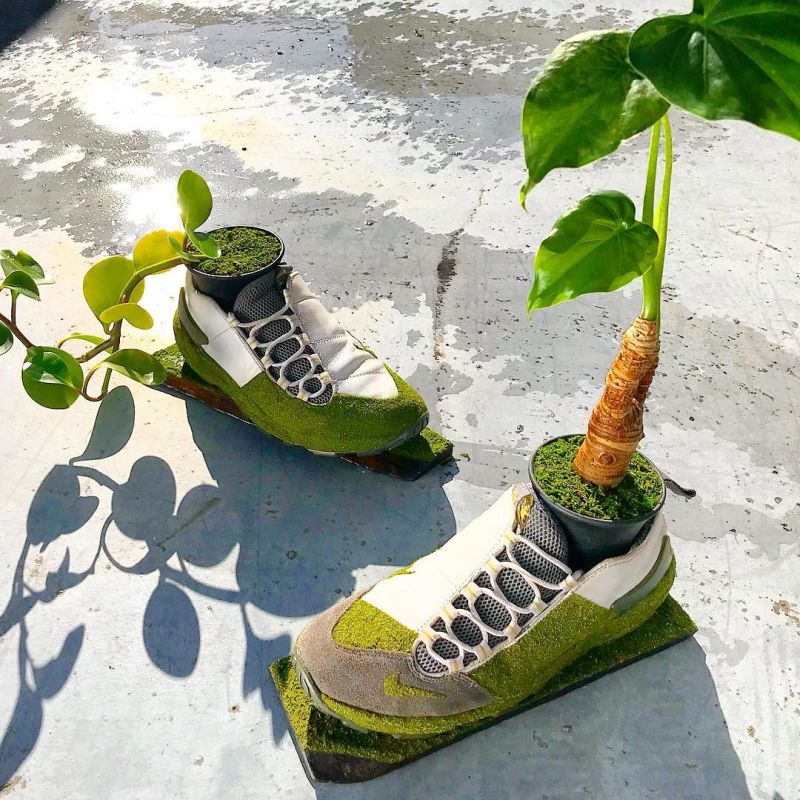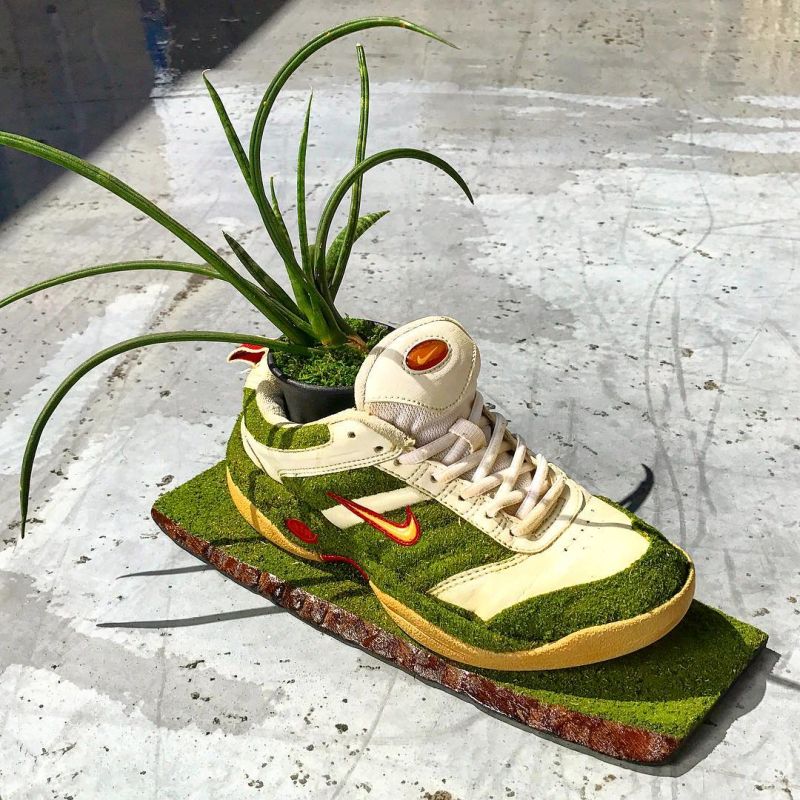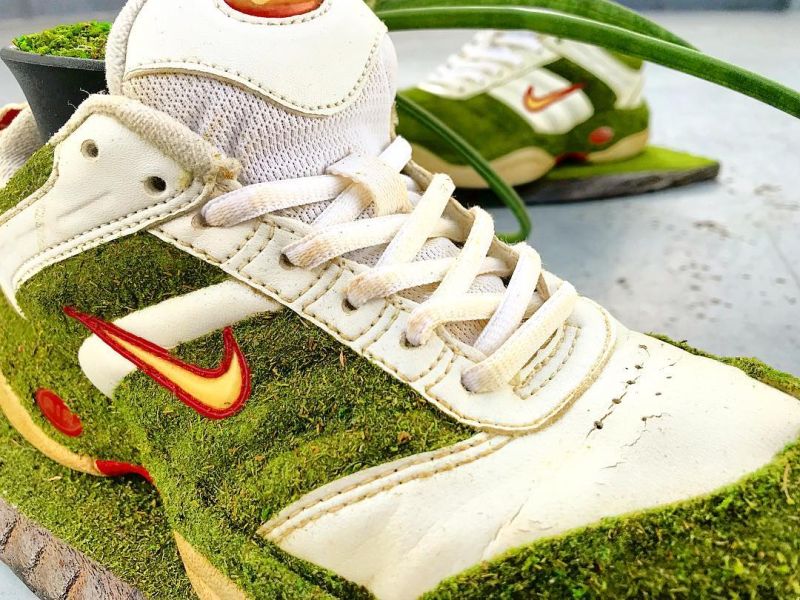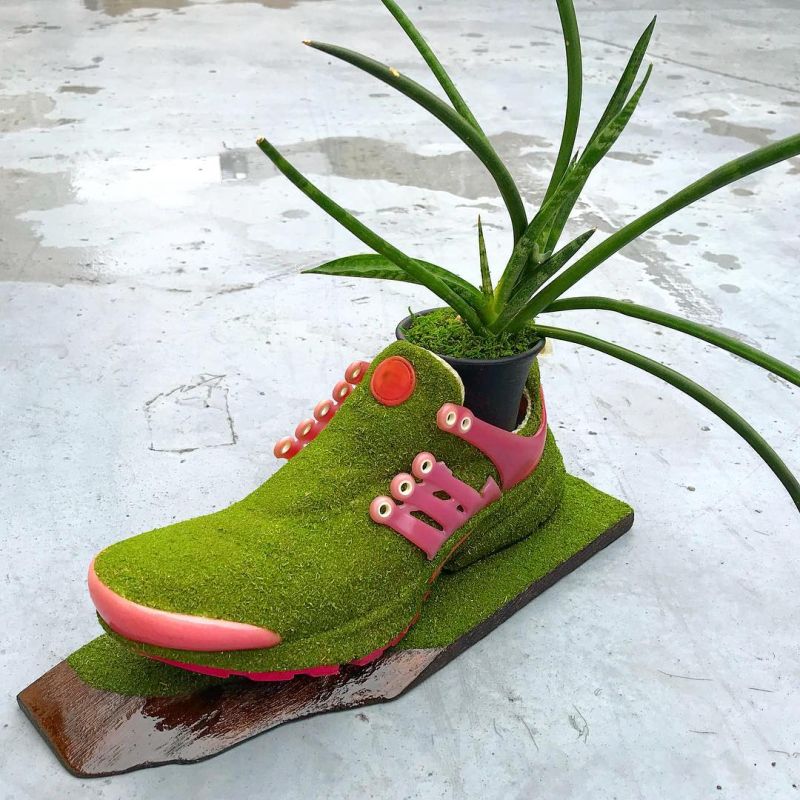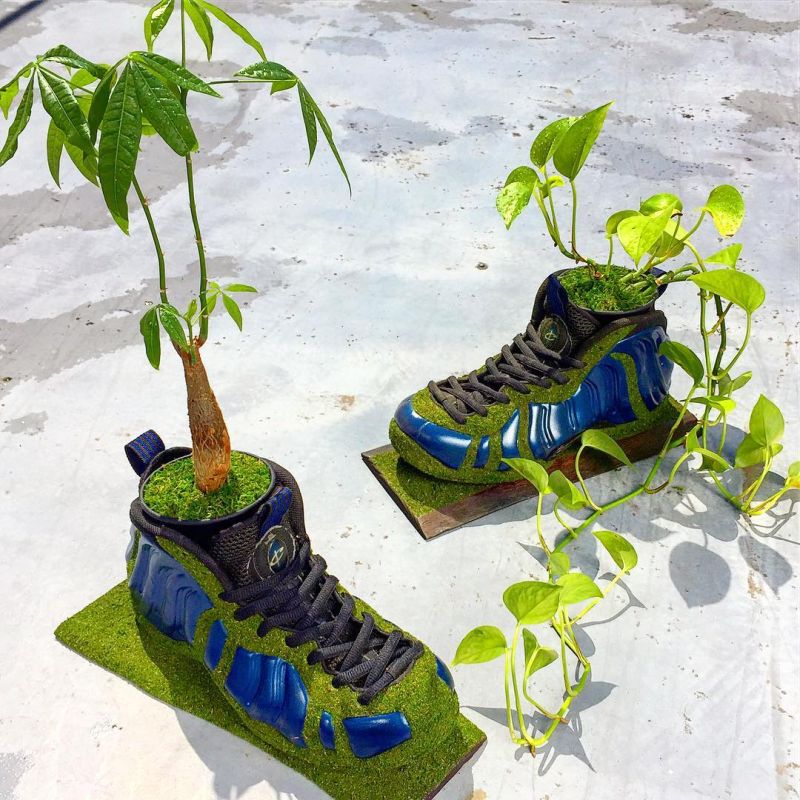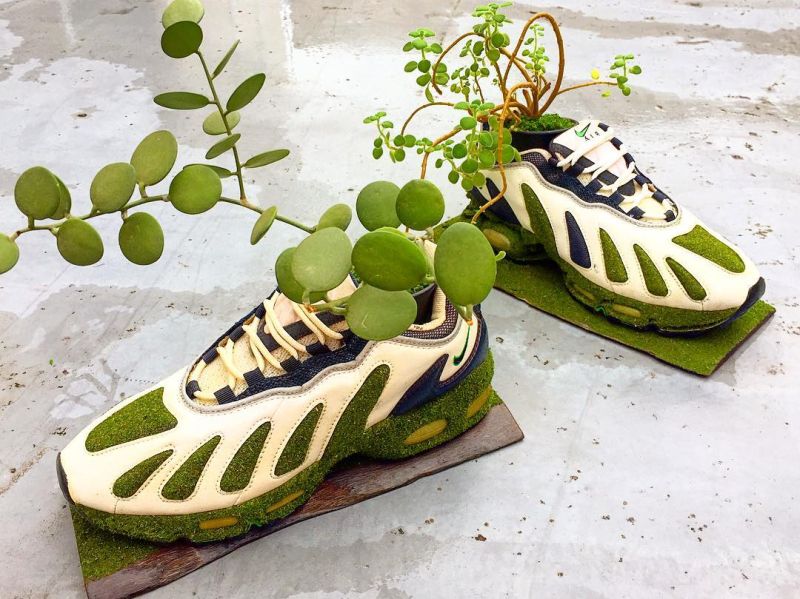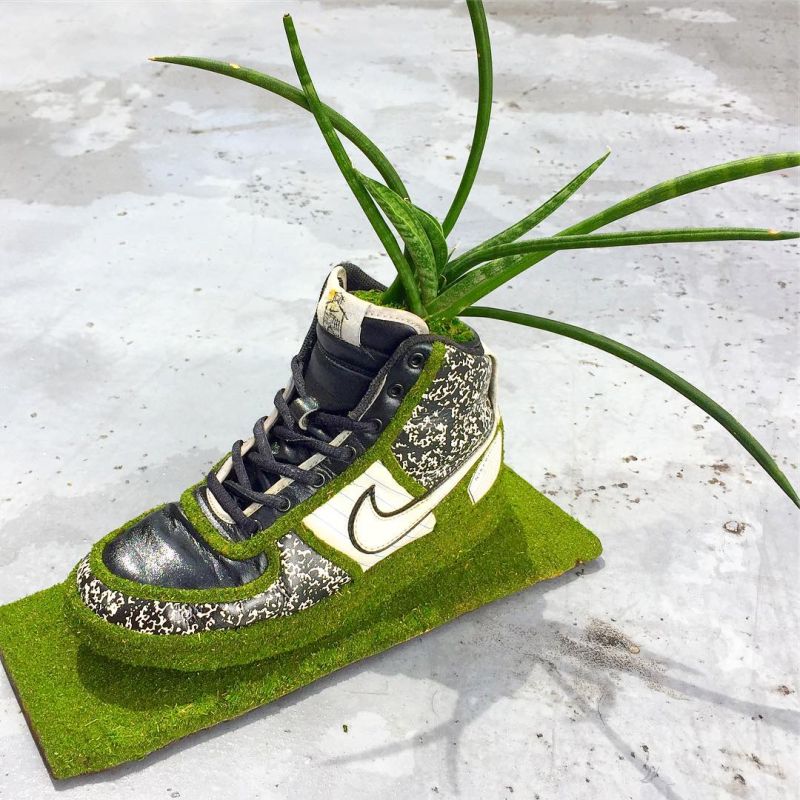 Via: DesignYouTrust