Somerset-based builders Supertramped Co. has converted an old van into a stylish Bohemian-inspired mobile home and shared its pictures on social media. The photos got an overwhelming response and were shared more than 1.5K times on Facebook. Dubbed Ernie, it is custom-built to requirements of a couple who wanted a surf-inspired beach hut on wheels that they could move anywhere.
Great attention to detail and finishing is visible on both exteriors and interiors. Its vibrant bright blue and white exterior boasts a vintage look, while an array of 520-watt solar panels make it an off-grid home. The interior is packed with various latest smart home technologies including Wi-Fi, Rockford Fosgate Sound system, and voice-controlled lights.
Also Read: 10+ Inspiring Bus Homes to Ignite Your Wanderlust
The design team has creatively renovated an old Mercedes-Benz T2 van into a tiny house on wheels featuring shabby interior design and beachy home decor. There is extensive use of reclaimed wood inside. This converted van home has a working kitchen with a separate dining area, sleeping area, and a bathroom with shower and marine toilet. The rear side of the van home is utilized as a storage room.
According to Curbed, the entire van conversion took about 10 months and Ernie is now ready to run on roads. You can check its travel experiences at Ernie's Journeys.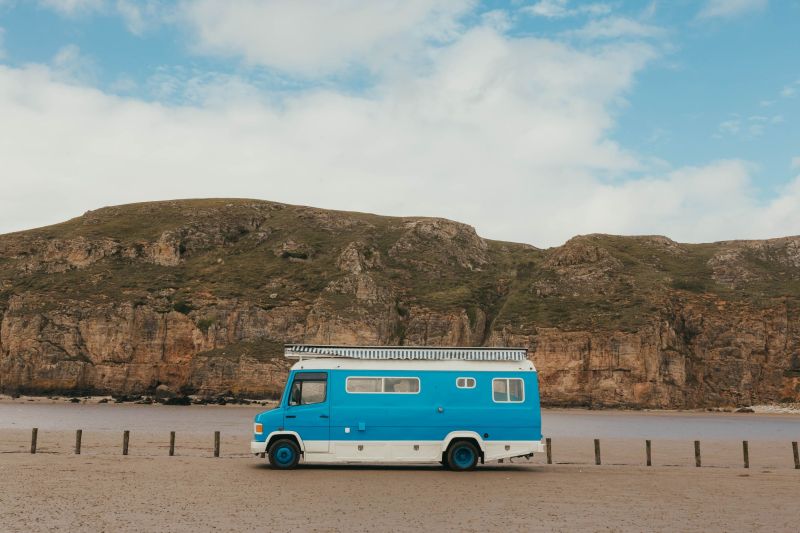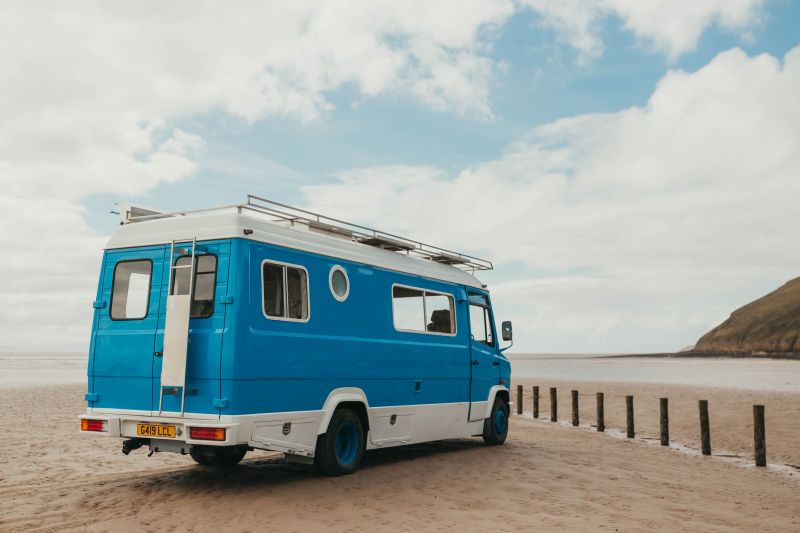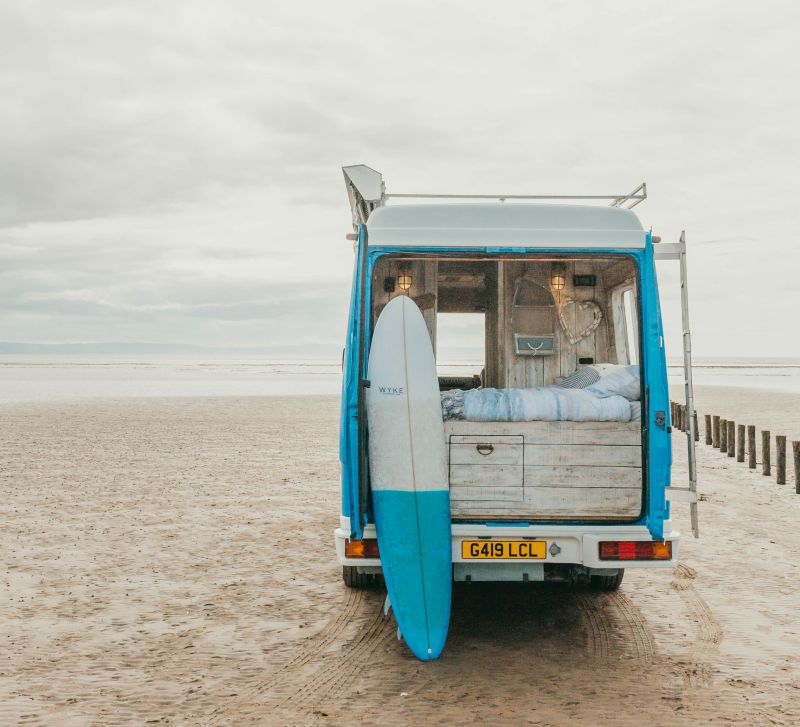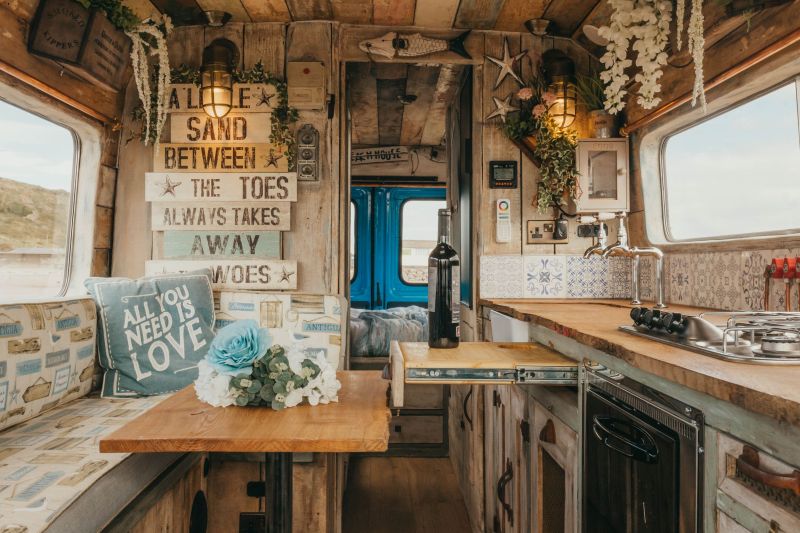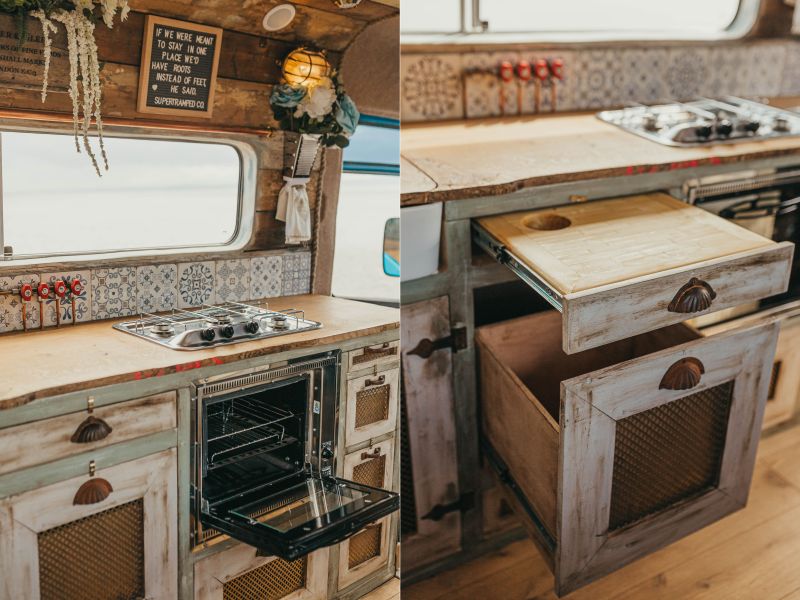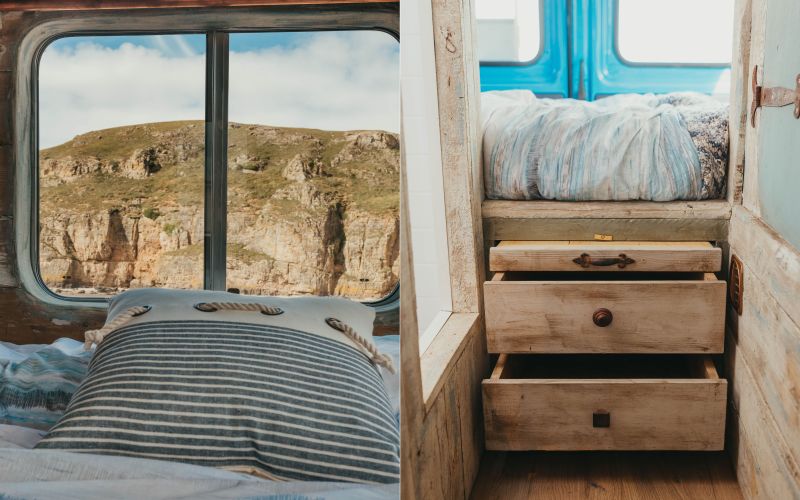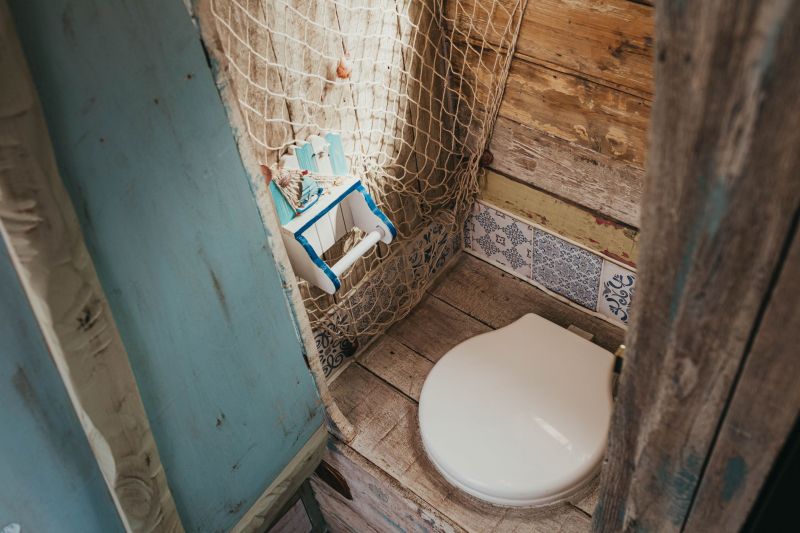 Via: VanLifeAdventure