Oleant has created a new environmentally-friendly lighting fixture, Luminaire, which is covered with Iceland lichen, also known as the Icelandic moss. Contrived by the company's chief designer Peter Danczkay, this lighting fixture not only illuminates your home or office interior, but also grows the most distinctive plants from the Nordic region.
This moss is largely found in the mountainous arctic territory and used by local inhabitants to feed their reindeer, as well as, themselves in poor weather conditions. This plant contains starch and cetrarin, an active ingredient that acts as an appetite suppressant.
Oleant's new light is not meant to stimulate our appetite for this lichen, but surely wants to add greenery to your home – combining both the natural and artificial world.
According to Oleant lighting's chief designer:
Good light is not a luxury but a basic necessity for everyday life'. to live in a happy environment is also a basic necessity. This 100% natural wrap is a mood enhancer, does not require any maintenance, and brings green into your home for many years to come!
With this green lighting fixture, the company hopes to restore a sense of calm within your home. The circular luminaire provides the perfect environment for moss to grow while illuminating the plant from below. It is practical, easy-to-use, and can be displayed as a pendant light.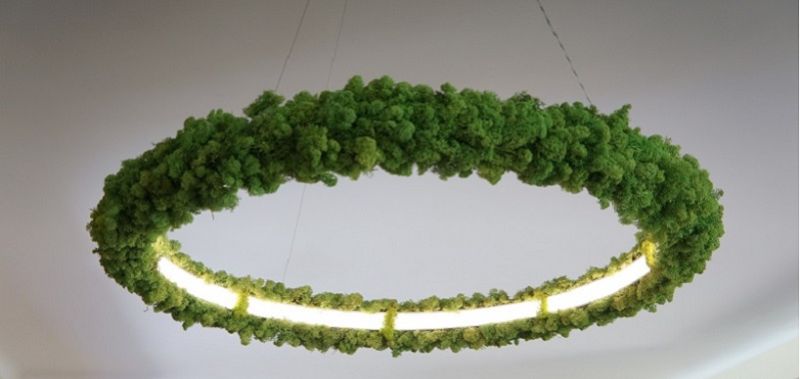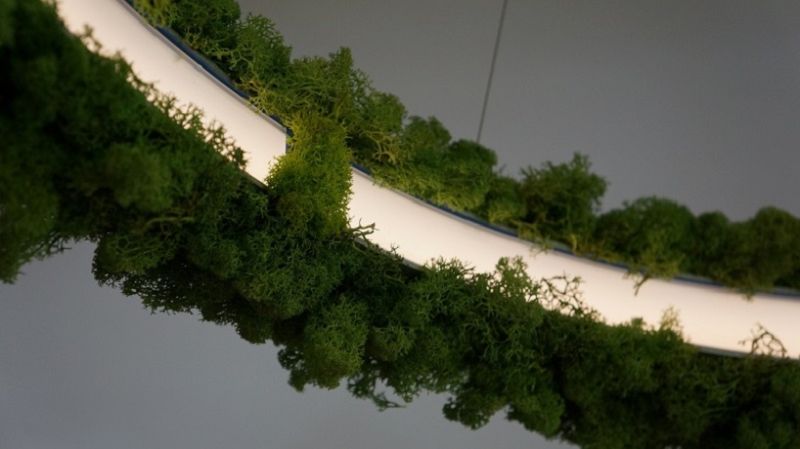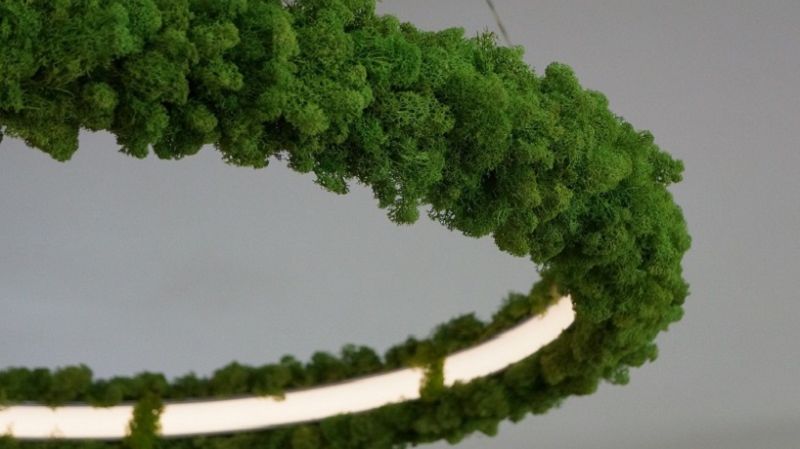 Via: Designboom