Staircases with hidden storage system is not new to the world, but the Olmo spiral staircase is a sculptural design that cleverly flaunts storage system beneath each tread. The central staircase is designed by architectural studio Jo-a to renovate an apartment in Brussels.
To easily access two floors of the house, this wooden helix staircase is suspended from a steel top gasket in order to save maximum amount of space in the living room. The alluring attribute of the wooden ladder is that it's designed with no central axis. The central axis is avoided purposely to bring in light from all directions and for viewing its spiral shape clearly.
The hardwood storage blocks on each step descend artistically from top to lower level. These storage spaces ensure rigidity of the stairs and can be used to store unused accessories or décor objects to enhance its appearance, making it an eye-catching centerpiece of the living room. Olmo spiral staircase offers sculptural aesthetic as well as a fully-functional element to the apartment. Have a look at its design from different angles in images given below and do mention your viewpoint after the jump.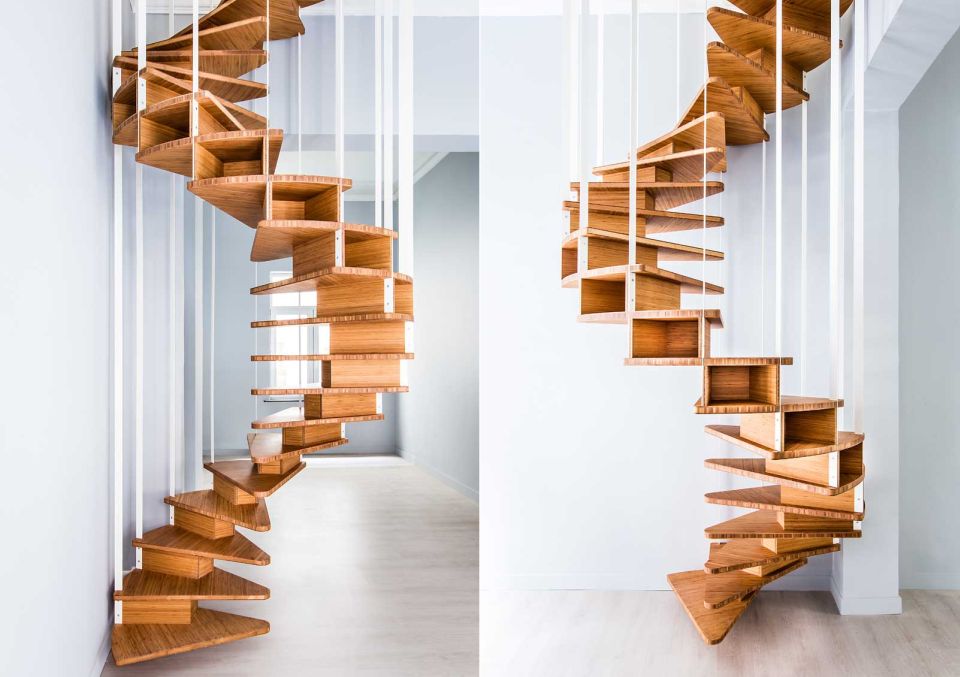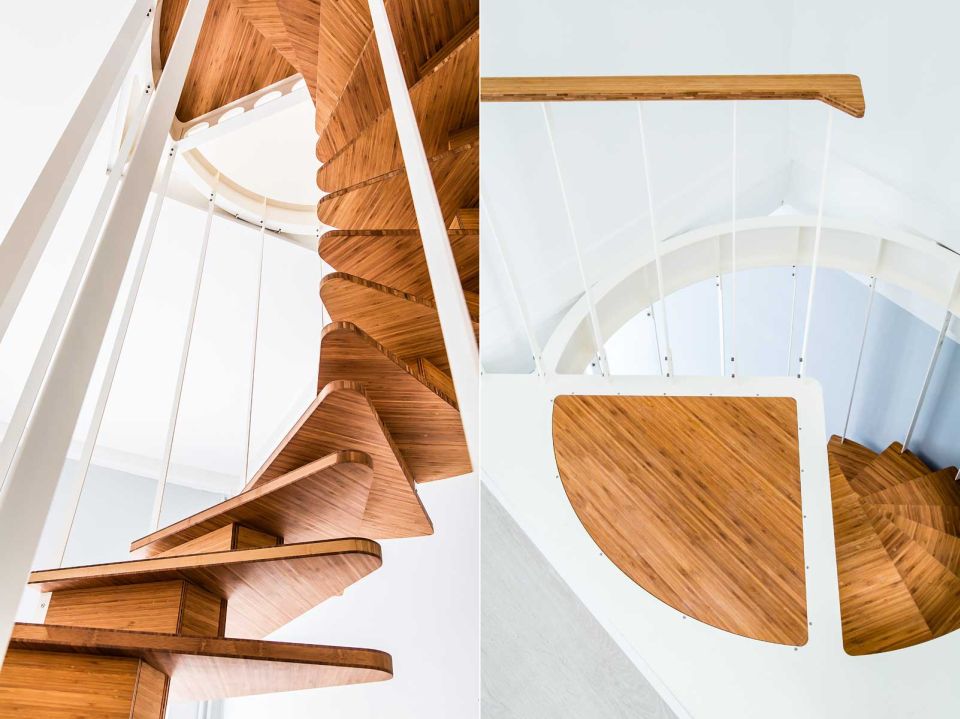 Credit: Contemporist