Rebecca Weitzel and Jeff Waschkowski are owners of the one and only thermal-efficient, earth-sheltered home in the city of Omaha, Nebraska. When looked from the road, it looks like a mere green driveway but there's a lot of surprise as you come near. This underground home exploits geothermal energy for heating and cooling the entire living space. Whether it's chilly summer season or there's freezing snow out there, the interior space will stick to an average temperature without any additional equipment.
The former head of science for the Omaha Public School District Built Lloyd Texley has completed its construction in about 10 years. The entire home consists of three rebar-enforced concrete domes topped with up to five-foot thick layer of soil. A tempering chamber across the green roof houses air vents, chimney, and all in/out connections to the underground home. There's even a commercial radon system installed to cure indoor air quality.
With the apt location, it gets maximum sunlight during winters and less in summer. The glass façade in front of the house floods in lots of heat in form of natural sunlight. Just like most of the underground houses, it boasts thermal efficiency which makes it able to maintain an average temperature all year round.
Also Read: Why you need underground bunker to survive an apocalypse
It isn't a completely underground home as it features just one or more earthen walls. Literally, Lloyd has created a berm style house by burying the whole living structure under a thick layer of soil. After seeing the introduction video by Kirsten Dirksen of Fair Companies, this Omaha house appears to be exploiting the idea of classic green roofs.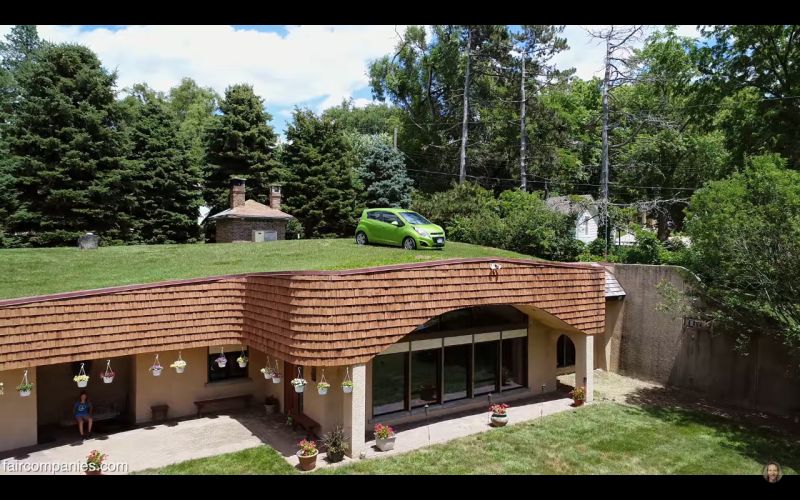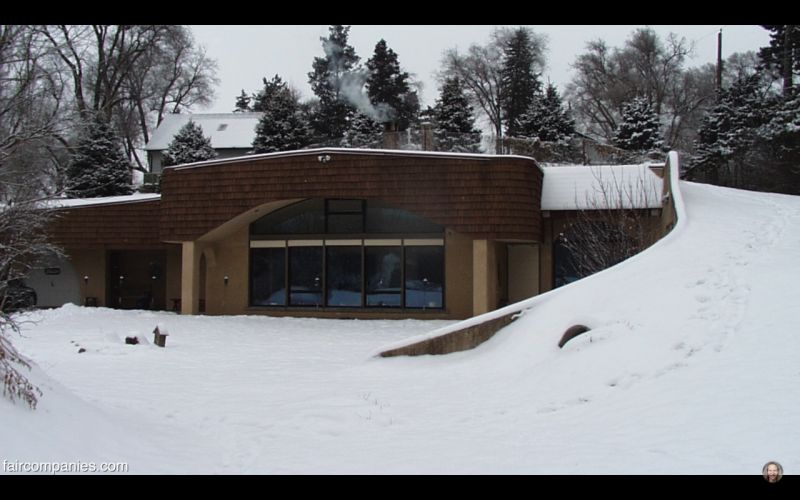 Via: MNN