Peru holds strong culture for cockfighting and had many well-designed and dedicated coliseums to hold such blood sport, making innocent roosters to go under the dreadful affair of physical trauma and pain. However, conversion of this cadaverous coliseum into a beautiful and well-maintained coliseum garden is a way to pay homage to the fallen feathers.
Redesigned by 2.8x Architects, the coliseum for cockfight in Lima, Peru, has been preserved and renovated into a beautiful and well-maintained green sunken garden, by using old elements like large stones or concrete, left at the place to make something new out of the abandoned structure.
As per designers, they wanted to remake this place into something which is reverencing for those birds that have suffered and died in here. The place is supplemented with new paths, carpet grass, fountains and water features to give this place a sense of memorial and cenotaph.
The center of the garden holds an abstract yin and yang symbol with lush green lawn on all sides showing the sanguine and constructive empathy among neighbors and visitors. The coliseum, which has once seen the historic trepidation, is now converted into a place where life blossoms.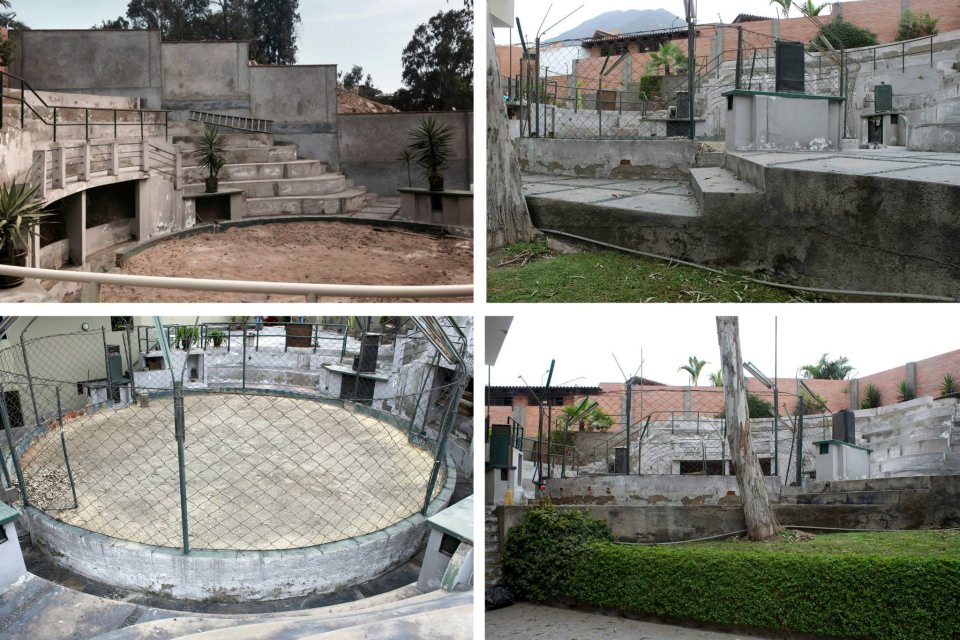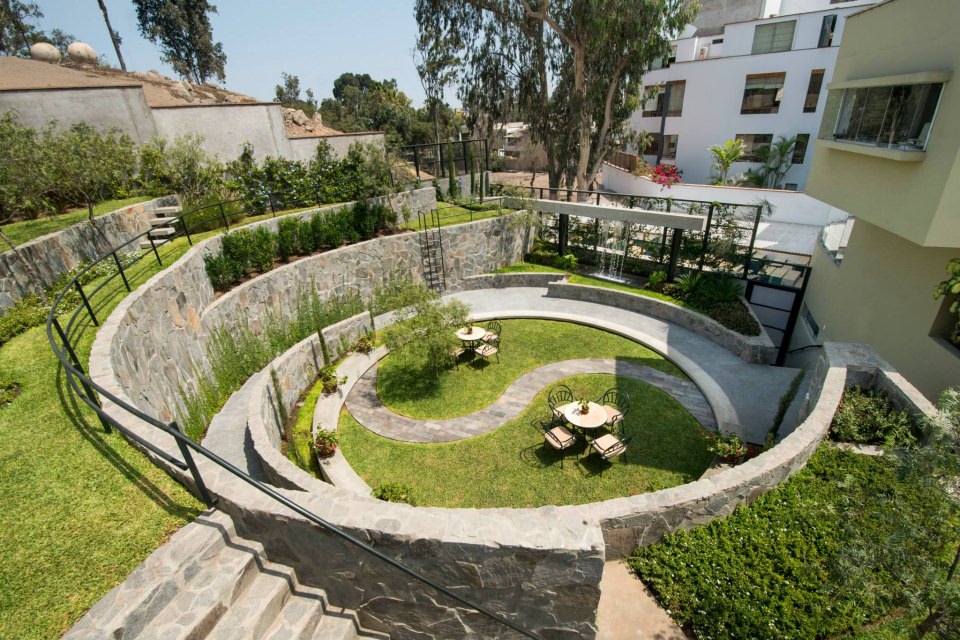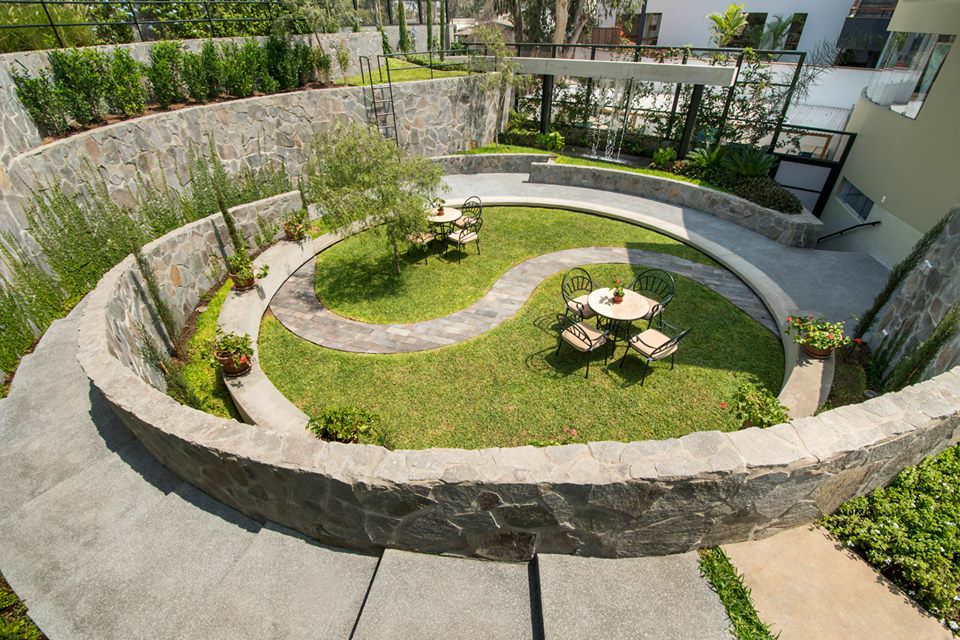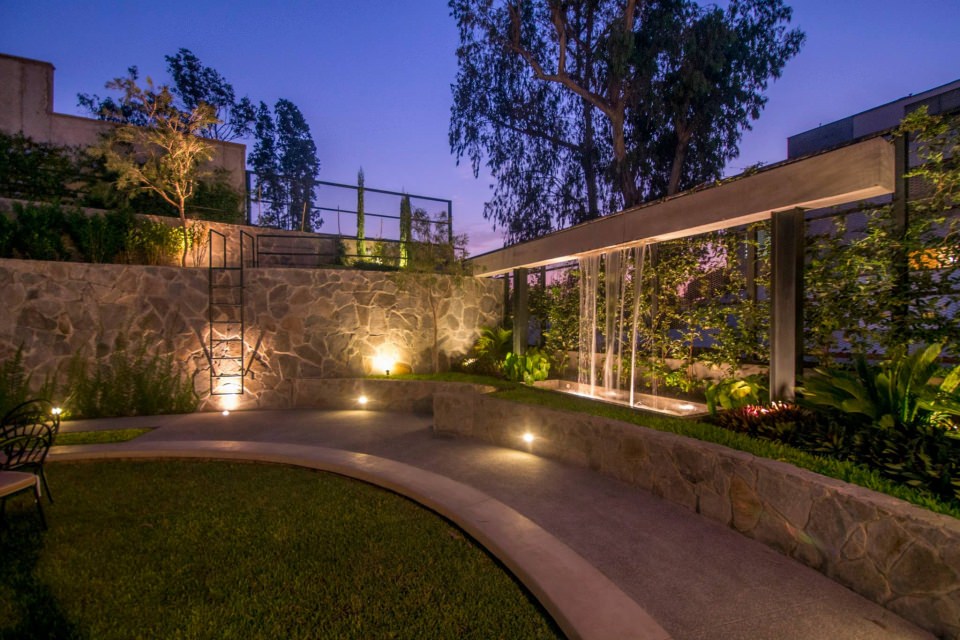 Via: Weburbanist