Located in the foothills of the Cabinet Mountains in Northwest Montana, this one-of-a-kind resort Shire of Montana hobbit home is officially for sale for whopping $595,000 USD. This hobbit home was completed in 2010 and inspired by J. R. R. Tolkien's The Hobbit. It is a famous summer vacation spot that has been featured on HGTV, MTV, Discovery Channel, New York Times and BBC.
The two-story retreat is approximately 1000-square-feet and surrounded by natural greenery, offering you a tranquil space to relax. At the entrance, there is a 2,000-pound rock carved into a bench. Moreover, the walls around the home boast murals depicting the landscape of the Shire. This hobbit home offers you spectacular views of Cougar Peak and Whitepine Valley, and also faces a trout pond and Whitepine creek.
Featuring a thatched roof and a green door, the hobbit home includes two bedrooms, one full bath, a cozy kitchen, dining area and living areas. Within the house, you'll find high-tech facilities like a HD-Blu-Ray TV with flat screen, designer's kitchen furnished with customized granite counters, and all the necessary appliances for your gourmet creations. Plus, a deck with gas barbecue for grilled delights.
Additional features include a cement sculpture of Gandalf and his cart, a troll house made out of a 700-year-old cedar tree, a troll bridge, an elf house with a giant mushroom and more. The potential buyers will even have the opportunity to rent the space for a couple of nights to offer them a wonderful hobbit home experience. For more information, please visit the official website.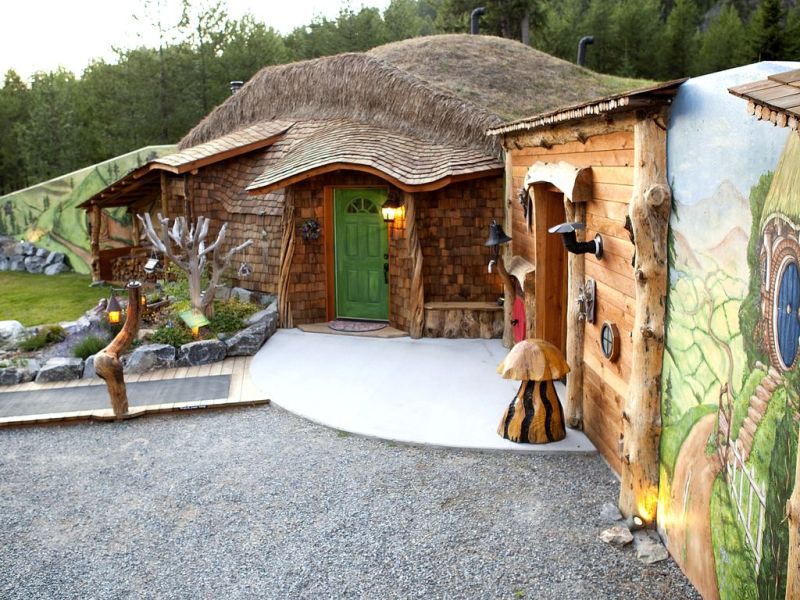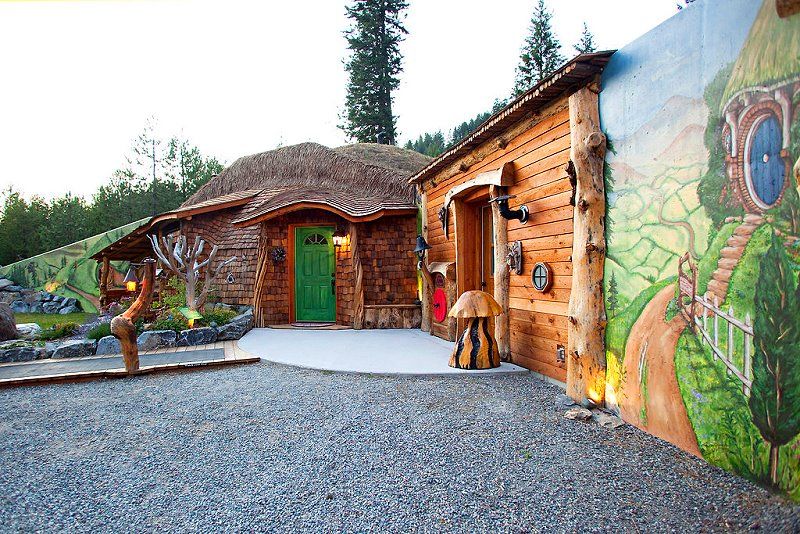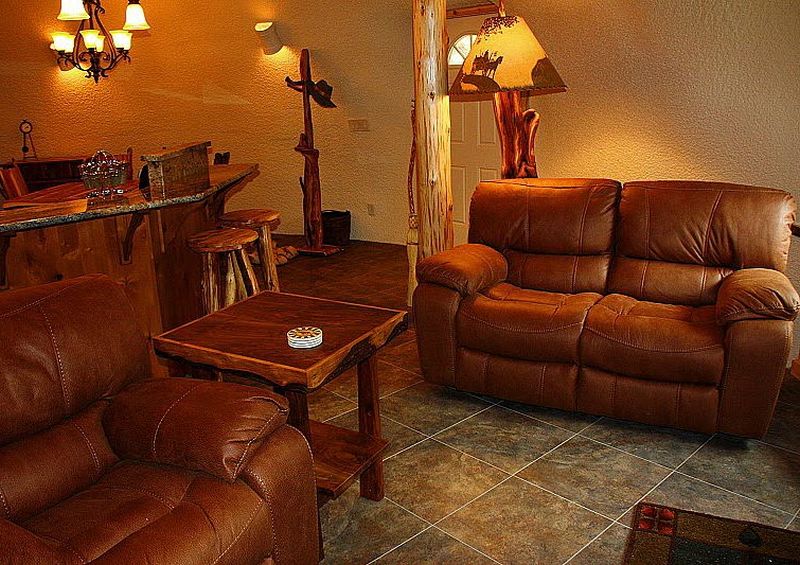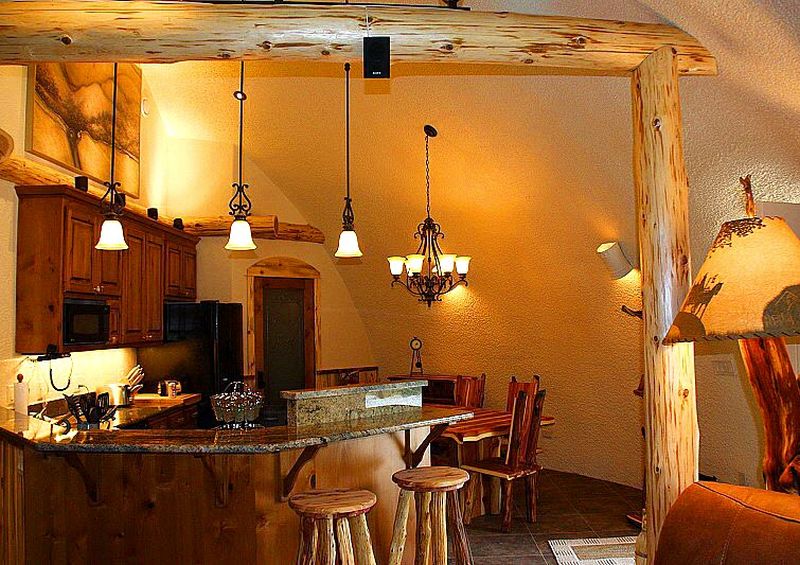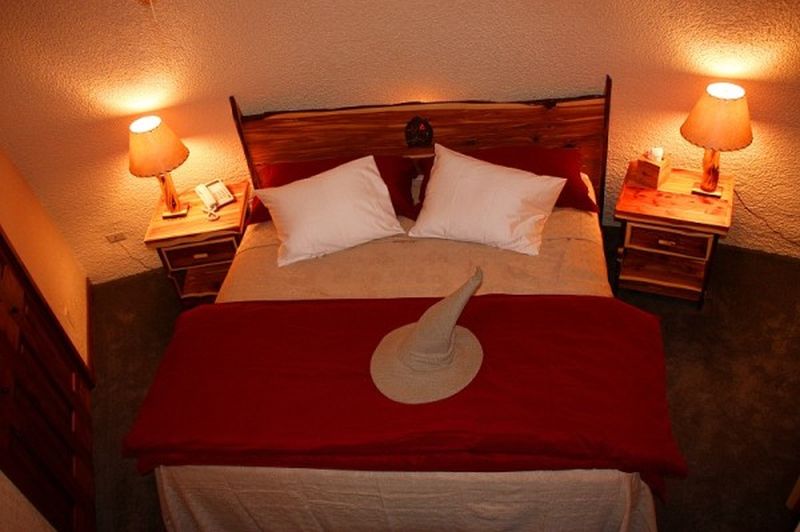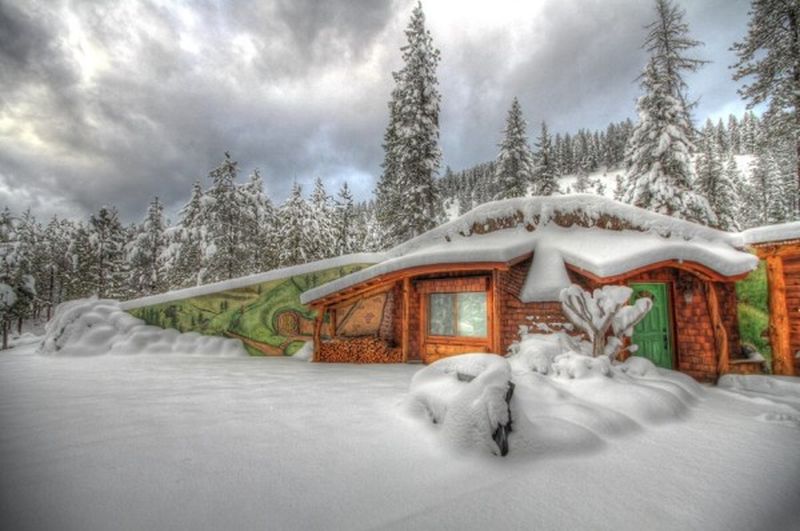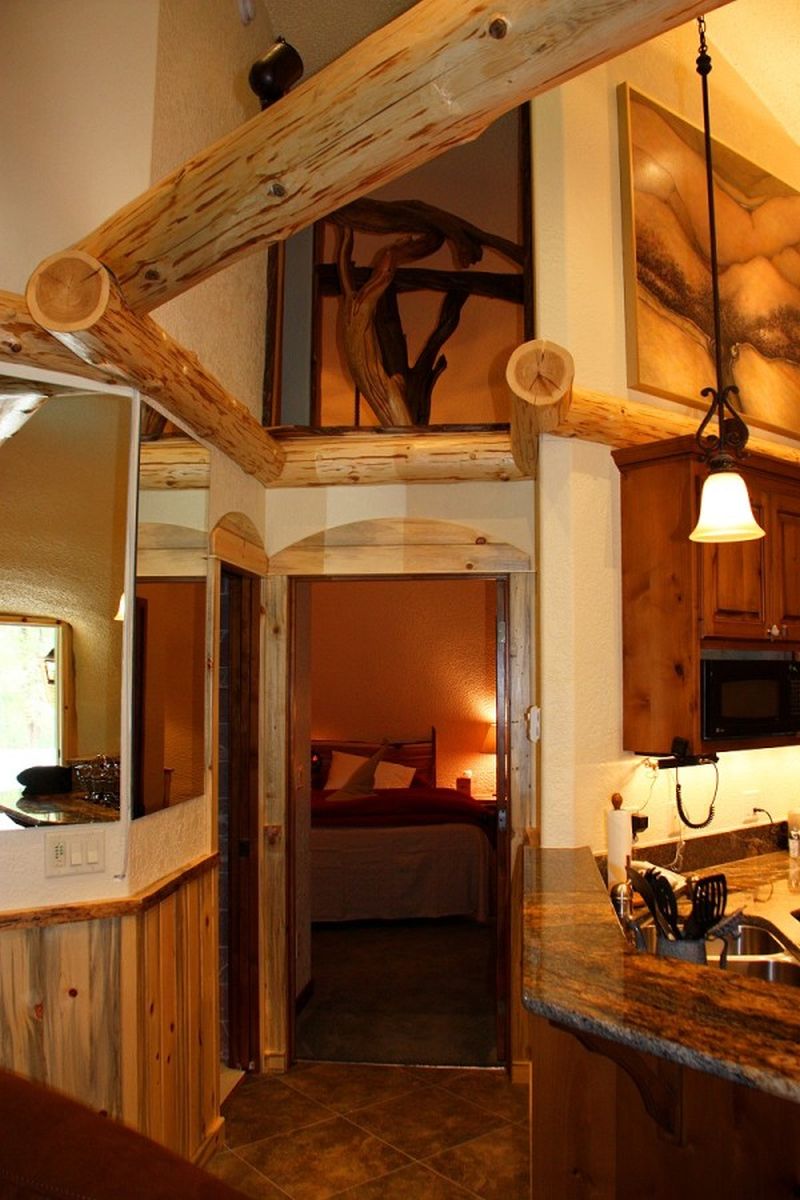 Via: Monolithic