Buben & Zorweg is a name known for some of the most elaborate watch winders in the world. Latest in the collection is the most extravagant ever made. Called the Mark IV, this is a watch winder inspired by the Mark IV suit from movie Iron Man 2. The one of its kind Mark IV watch winder weighs 26kg and comfortably houses six watches; it also has an eight day clock with tourbillion placed right in the middle. Decked out completely in typical red and gold colors to inspire any Iron Man enthusiast, the Mark IV has an aluminum-wood frame and steel panel on sides.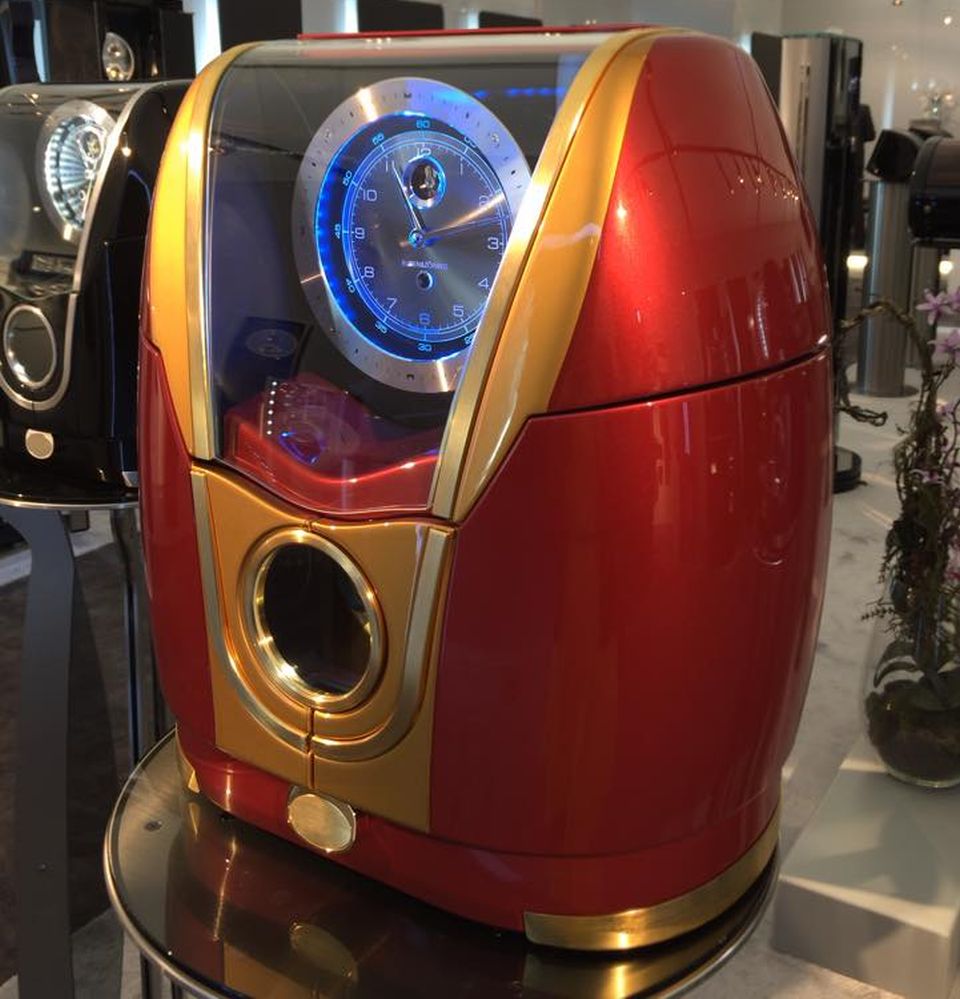 Most interesting thing about the Mark IV watch winder, besides its Iron Man inspiration is the way it opens. The dual panels on front of the winder open outwards automatically with simple finger slide, while the top wooden lid can be raised manually to reveal the eight day clock inside. The clock is lighted up by blue LEDs inside, and small white colored LEDs light up the winder area. You can't be expecting the watch winder to be self-sufficient like Tony Stark's suit; the winder is powered from a regular power socket.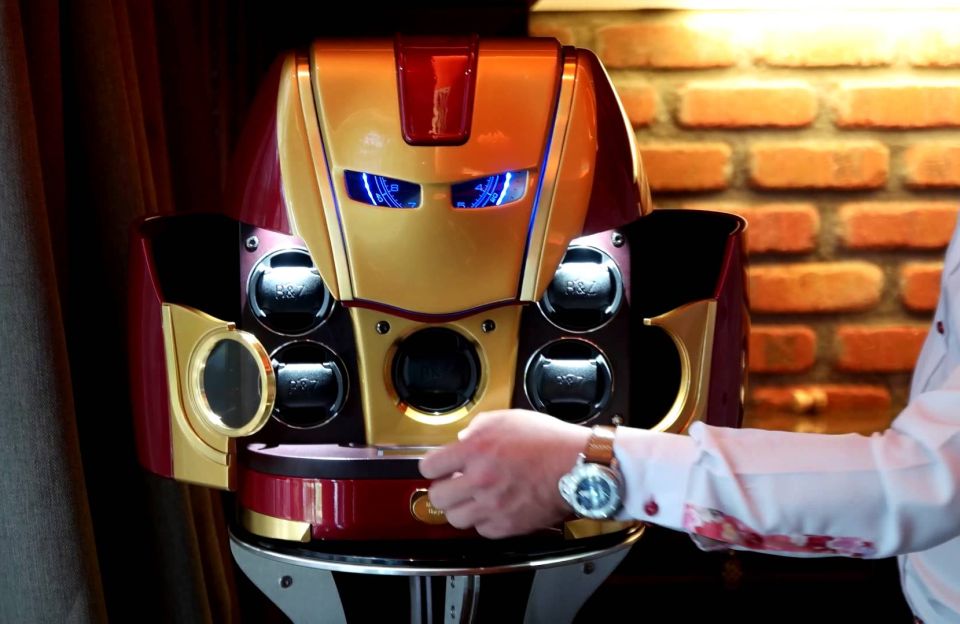 The Buben & Zorweg Mark IV watch winder with a custom made stand is priced at about Singapore $100,000 (Approx. $74,000). Watch how the Mark IV functions in a video below.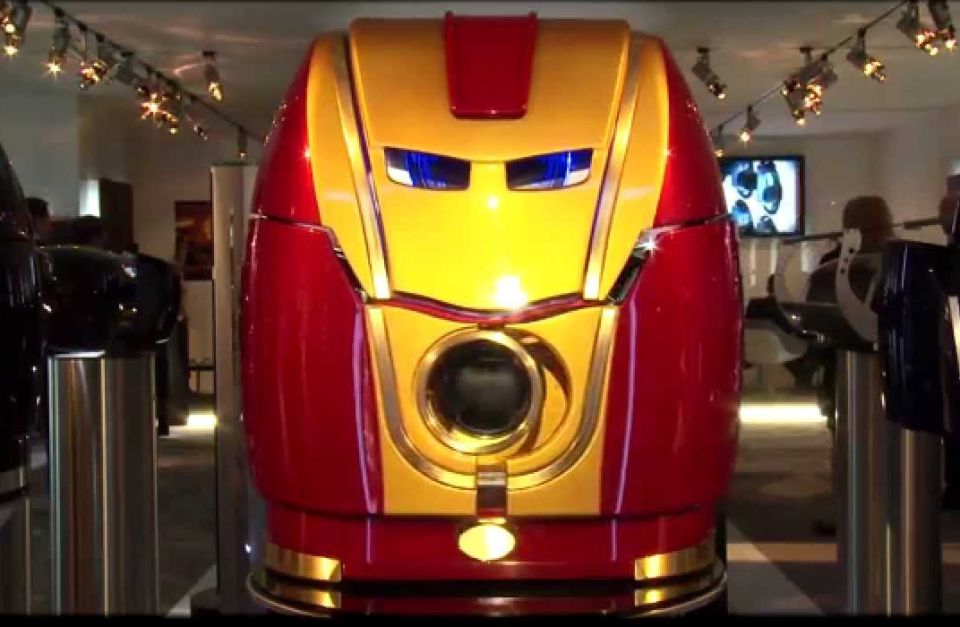 Via: WatchCulture