We've seen self planters and we've seen some really cool fish tanks, but a bold effort to combine the two in 'a self-cleaning fish tank that grows food' is really commendable. Brainchild of the already coveted duo of Alejandro Velez and Nikhil Arora, the self cleaning fish tank which has a planter on top is out as a Kicksarter campaign. And as you'd expect from the stature of Alejandro and Nikhil, their campaign for a countertop hydro-garden 'Home Aquaponics Kit' is already fully funded with over two days to go.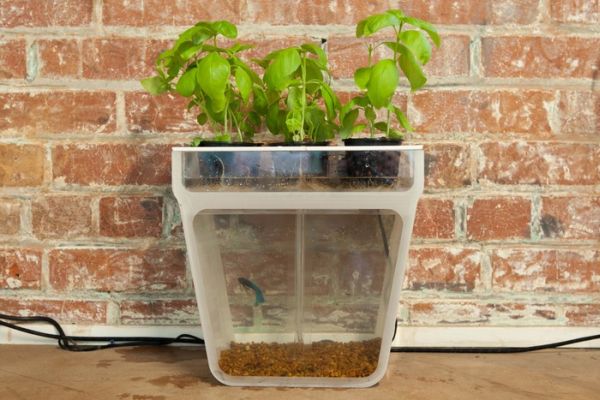 This attractive, simple and closed-loop ecosystem that you can place right on the countertop or a table, works in a very innovative way. The fish in the fish tank poo and pee, whatever waste they create is broken down into nutrients by bacteria. This nutrient waste is sucked up to the planter system right above the tank through a circulation system. This nutrient is used by the plants and veggies in the planter to nourish themselves, and the water filtered by the plant roots falls back down for the fish.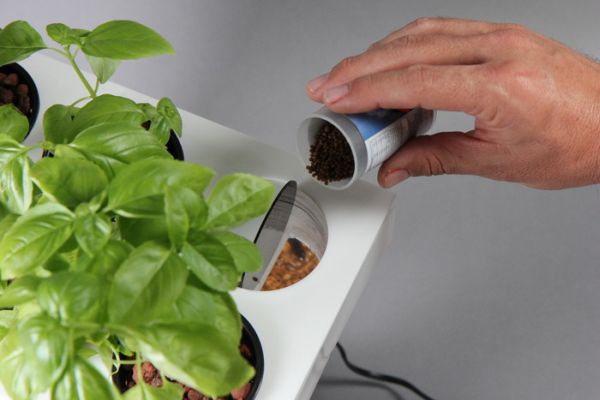 The self-sustaining fish tank and planter is such that it leaves you with no work, yet there's something that you have to do i.e. to feed the fish. The Home Aquaponics Kit, slated to hit the market for around $70, will grow fresh veggies and plants for you right in the comfort of your home. In case you want it cheaper, because your kids will learn few tips from it, you still have a two day window (until December 15) to pre-order the Home Aquaponics Kit for $50.