Treehouses are a trendy way to stay amid nature. You must have seen or stayed in a few. Surely, treehouses are available in different designs, shapes, and sizes, but have you ever come across a transparent treehouse? Probably not! Mexican architect Gerardo Broissin has built a treehouse from glass rather than the most common material – wood.
Located in the foothills of Sierra de las Cruces mountain range, this glass treehouse is titled, Chantli Kuaulakoyokan, which means 'house in the tree top' in Nahuatl –  spoken in Mexico. From floor and walls to ceiling, everything in the treehouse is transparent, except the base on which it sits. With the ability to instill the playful feeling of childhood, the glass treehouse is designed as space where one can sit, read, and have some time alone in nature's lap.
Also Read: Pinecone Treehouse in California is a Perfect Escapist Retreat
The glass treehouse sits in the middle of a lush micro forest created by Broissin. It measures 7-square-meters and is accessed via a glass staircase. There are onboard lights for use at night.
The Chantli Kuaulakoyokan was showcased at Design House, during the Mexico Design Week 2018.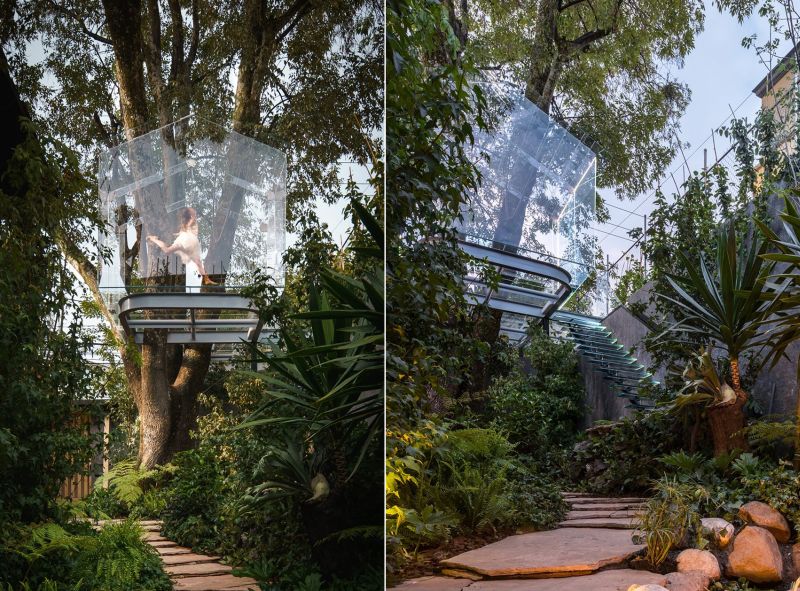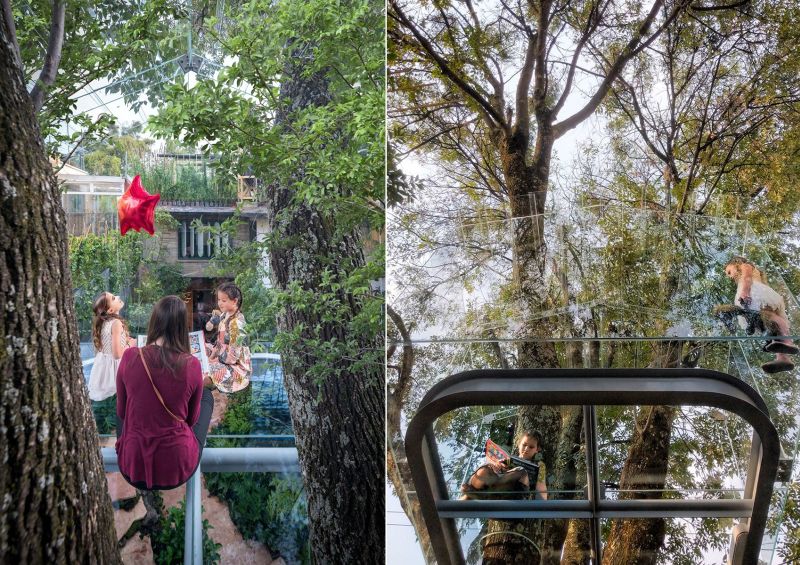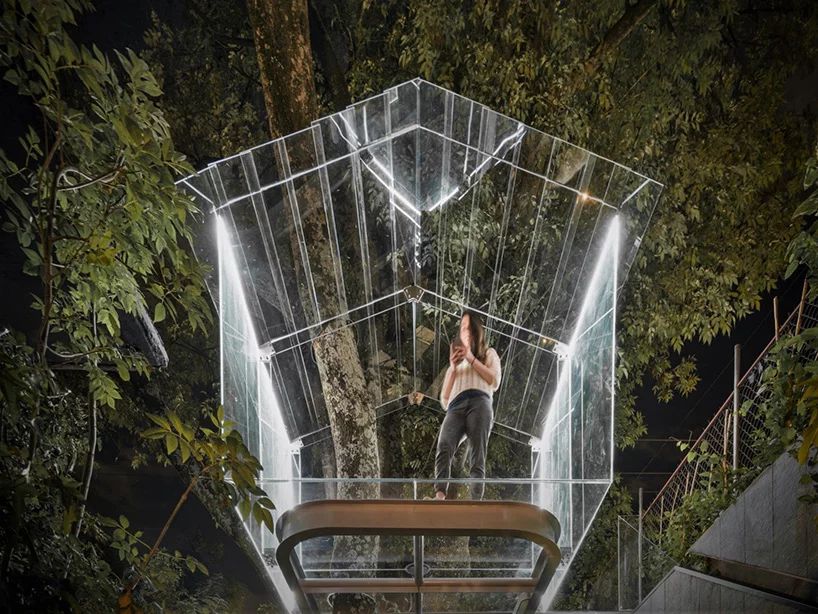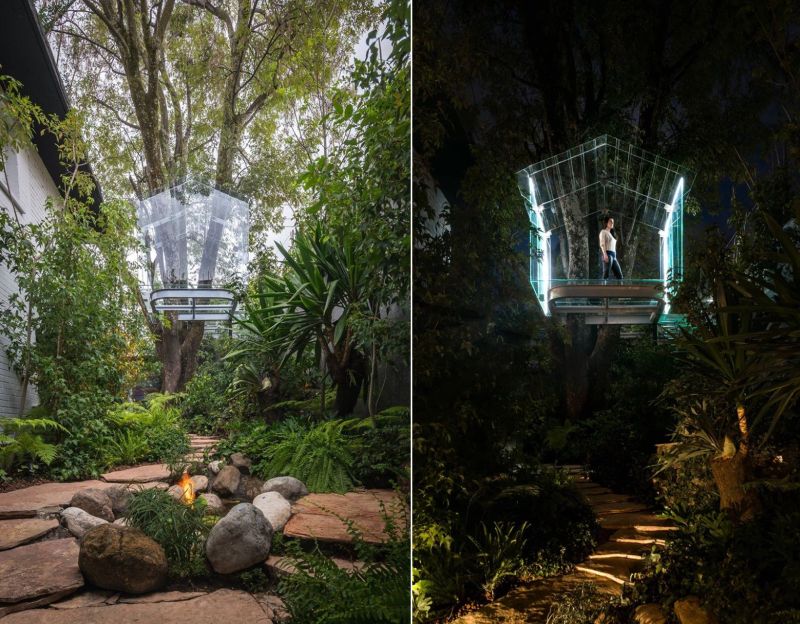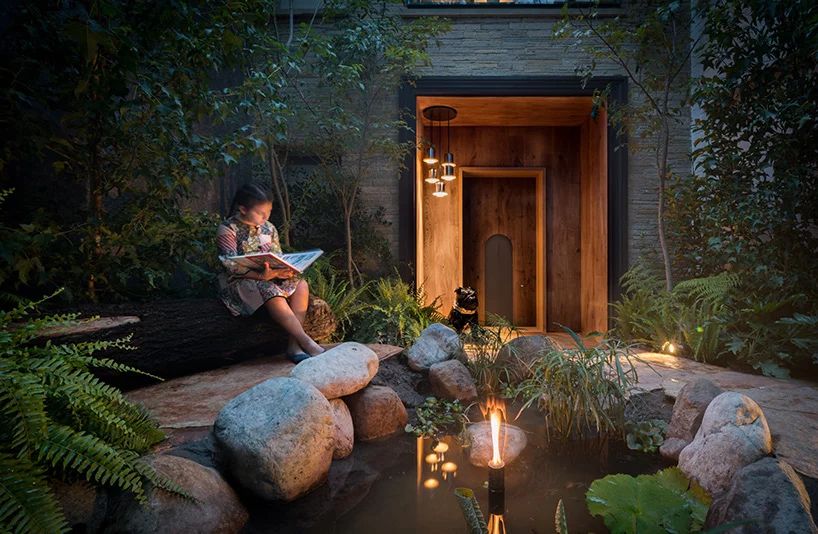 Via: LuxuryLaunches