French press is a compact but effective way to make perfect cups of coffee instantly for different consumers. But this is not possible when you're traveling, so you often have to compromise with taste and quality of your joe. That's where the all-new Oomph portable coffee maker enters.
This tumbler-shaped coffee maker is designed to offer the wonderful, palatable taste of coffee anywhere, anytime. Combining technique of espresso machine with a tiny glass-like layout, the portable coffee makers needs only coffee, hot water and works without any electricity. The stunning coffee maker functions like any conventional French Press, but emphasizes more on portability.  This means using it on-the-go in trains, cars, buses, etc. is quite easy.
To brew a perfect cuppa joe, all you need to do is simply put in the coffee, wait for it to brew and finally push down the plunger. However, its innovative design is meant to separate the coffee from the grinds after brewing, thus eliminates over-brewing. After your coffee is ready, you can drink it straight from the Oomph Coffee Maker or decant into a cup.
From concept to final prototype has taken over six years of hard work by creator Matthew Deasy. But the resulting product is truly revolutionary and allows artisanal coffee to be enjoyed at the office, campsite or anywhere else you desire. Currently the Oomph coffee maker is seeking funds on Kickstarter for initial goal £26,000 (approx. US $39,252). For £45 (approx. US $68), the Oomph coffee maker is also available in pink, blue or green colors.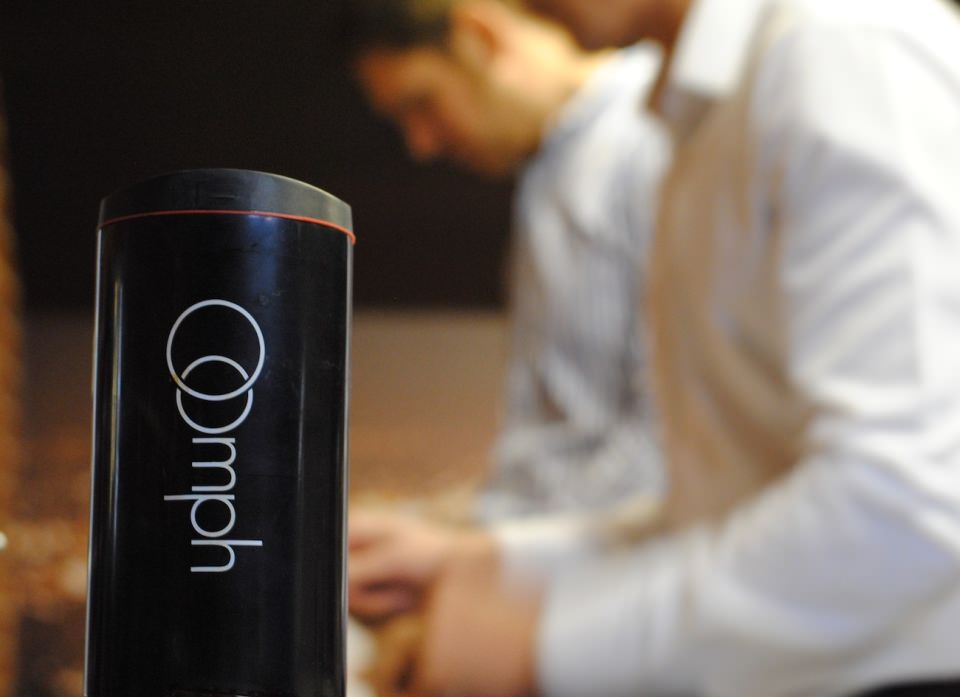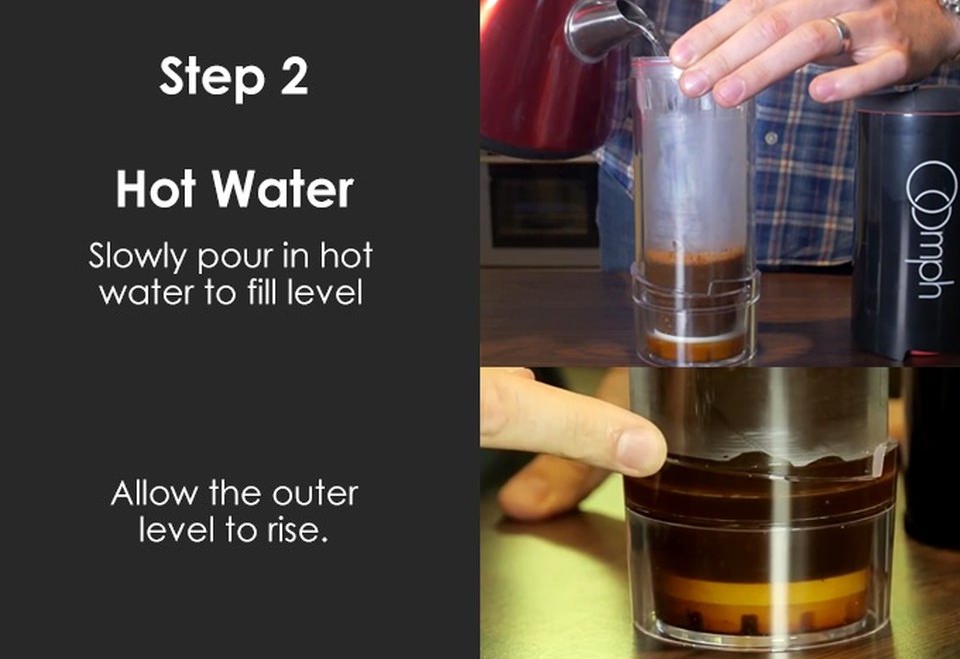 Via: GadgetFlow